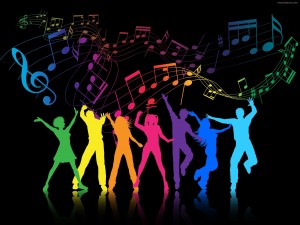 There is probably no one today who doesn't desire to dance. Whether in order to meet societal norm, peer pressure, to woo someone or for overall personal presentability- dancing is not just an avocation but also a skill today. In a comfortable space, 'Moov-n-Groove' offers quality dance instruction to individuals of all ages and abilities.
"We teach dance in a fun environment out of passion, inspiration and zest for life besides honing the skills for those already pursuing it as a vocation. Our mission is to build self confidence, social bandwidth, promote teamwork and the exploration of dance skills in a comfortable environment. At MnG, our focus is on our students, with enthusiastic and caring instructors who come to class excited to share the joy of dance with all participants," informs Kavita Jain, one of the Founders.
"We help custom-design schedules for our students at their convenience and our batches run from morning till after eight. So, from working professionals, housewives, college students to kids- as young as four- benefit from our sessions. Besides, our aim is not to get it right but to make you feel all right. We want people to come have a blast, de-stress, energize and at the same time, tone their physique in a way that it becomes a recreational activity instead of a burden towards perfection," adds Hemant Jain, co Founder.
At Moov N Groove, the students get to learn a myriad range of dance forms which include freestyle, ballroom, hiphop, Rock & Roll, B Boying, B Girl, Free Style, Bollywood contemporary, Jive, Waltz, LA style Salsa, Bachata, Latino, Foxtrot etc.
In addition, Moov N Groove also offers a wide range of Fitness Activities including Zumba, Zumba for Kids, Zumba Sentao , Zumba Step up and Yoga.
Moov n Groove, apart from being dance and fitness training studio, also specializes in wedding choreography and corporate trainings for fitness and dance (workshops/events). They also run programs to inculcate creativity and unleash the potential of mind across age level. Under their 'Hobby Street' initiative they conduct programs like Guitar and Keyboard classes, Art & Craft, Robotics workshops and Summer Camps for kids.