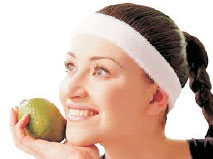 By: Dr Tanushree Sengupta
Health, is a "State of complete physical, mental, and social well being, and not merely the absence of disease or infirmity." It is the overall response of our inner body-equilibrium system to the external stresses and environmental changes through continuous adjustments and adaptations. This is true for men and women both, but it is much more complex for women in all stages of life.
In this informative age, an interested reader can easily locate information on everything, from online shopping to medical care. But when it comes to health and disease, the quality of information is vital.
A critical element of health care system is the health of women in the child bearing age and children under five. A child's nutritional well being begins with mother's nutritional status during adolescence and pregnancy.
In order to improve women's reproductive health every effort should be made to reduce unwanted pregnancies. Regular use of contraceptive methods as well as education of women; improved socio-economic condition contributes to preventing unwanted pregnancy.
Healthy dietary choices and regular physical activity, adopted early in life, can increase life expectancy and delay the onset of chronic conditions and disabilities.
Gender inequality, stereotypical socioeconomic and cultural barriers that hamper women in protecting and improving their health needs to be reviewed and addressed strongly. Women and girls should have right information to make right decisions.
Improving women's health matters to women, to their families, to communities and societies at large. So it is rightly said 'improve women's health – improve the world'.
The writer is Obstetrician & Gynaecologist, MGM New Bombay Hospital, Vashi, Navi Mumbai