"It is little wonder that marital rape is one of the least-reported crimes. Perhaps it is the only crime in which the victim becomes the accused and, in reality, it is she who must prove her good reputation, her mental soundness, and her impeccable propriety."- Freda Adler
Rape in marriage is a serious and prevalent form of violence against women. Although marital rape has been a pervasive socio-cultural problem for centuries, most activity involving the recognition, criminalization and reform of marital rape laws has occurred in the past few decades. As quoted by Francis de Sales "Marital intercourse is certainly holy, lawful and praiseworthy in itself and profitable to society, yet in certain circumstances it can prove dangerous, as when through excess the soul is made sick with venial sin, or through the violation and perversion of its primary end, killed by mortal sin; such perversion, detestable in proportion to its departure from the true order, being always mortal sin, for it is never lawful to exclude the primary end of marriage which is the procreation of children."
Marital Rape refers to unwanted intercourse by a man with his wife obtained by force, threat of force, or physical violence, or when she is unable to give consent. Marital rape could be by the use of force only, a battering rape or a sadistic/obsessive rape. Marital rape is so destructive because it betrays the fundamental basis of the marital relationship, because it questions every understanding you have not only of your partner and the marriage, but of yourself thereby making you feel betrayed, humiliated and, above all, very confused.
The media plays an important role in dissemination of knowledge in various fields including marital rape. With a large percentage of the population solely dependent on the media for facts, media reports can influence public opinion at large. Whilst it is recognized that emotive headlines capture the public's attention and thereby add to the commercial value, there needs to be some accountability regarding the possible damage this type of reporting may inadvertently cause with respect to public reactions to marital rape victims. The media must be aware of their tremendous impact on public opinion, and take that knowledge into account when addressing topics such as marital rape which has been misunderstood and stereotyped for far too long.
Despite passing a number of laws related to rape and crime against women, the Indian Govt. held back on making marital rape a criminal offense. Section 375, the provision of rape in the Indian Penal Code (IPC), echoes very archaic sentiments, mentioned as its exception clause – "Sexual intercourse by a man with his own wife, the wife not being under 15 years of age, is not rape." This marital rape exemption can be traced to statements by Sir Mathew Hale, Chief Justice in England, during the 1600s. He wrote, "The husband cannot be guilty of a rape committed by himself upon his lawful wife, for by their mutual matrimonial consent and contract, the wife hath given herself in kind unto the husband, whom she cannot retract." This section in dealing with sexual assault, in a very narrow purview lays down that, an offence of rape within marital bonds stands only if the wife be less than 12 years of age, if she be between 12 to 16 years, an offence is committed, however, less serious, attracting milder punishment. Once, the age crosses 16, there is no legal protection accorded to the wife, in direct contravention of human rights regulations. Thus, beyond the age of 16, there is no remedy the woman has. Our law has made life miserable for a married woman post-2013 amendments. It has silently granted an unqualified licence to the husband to treat his wife as 'chattel' and exploit her in any cruel, nasty and spiteful way as he wishes to.
Marriage should not be used to rape a woman, rape is an offense and it should be even if in marriage. Turning a blind eye to the problems women face within the walls of their home, won't solve the problem. Should we hold onto those values or let the law take its course even if the offender comes from within the family?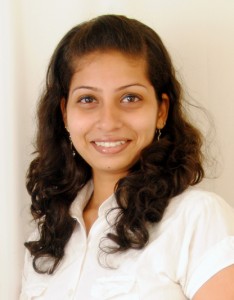 Importance of media's role in marital rape – A Study
By: Miss Savina R. Crasto
Advocate, High Court
Visiting Faculty at Siddharth College of Law, Mumbai
Email: savicrasto@gmail.com