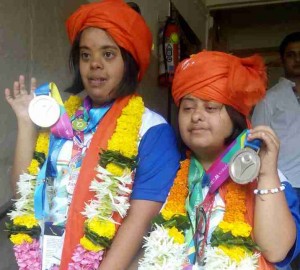 While all of us are aware and feel extremely proud of the two medals that our sportspersons won at the Rio Olympics, how many of us are aware that at the Special Olympics held in Los Angeles in 2015, India bagged a whopping 173 medals – 47 Gold, 54 Silver and 72 Bronze. However, inspite of such stupendous performances, the winners are still awaiting formal felicitation by the Central and the State governments.
Indian contingent comprised 275 athletes and coaches in 14 Discipline. With173 medals, India claimed the third position after USA and China. From Maharashtra 23 students had participated bringing home 6 Gold, 8 Silver and 13 Bronze medals. While the Ministry of Sports, Government of India, gave cash awards to the winners (comprising Rs. 5 lakh to the Gold medalist, Rs 3 lakh to the Silver medalist; Rs 1 lakh for Bronze etc), none of them have been officially felicitated. Infact, the state government of Maharashtra has not even written a letter of appreciation for bringing home 27 medals.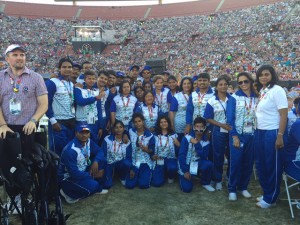 "It is really disheartening to see the apathy of the Government of Maharashtra towards our special sportspersons. Even after such wonderful performances, our children were not even felicitated or acknowledged," says Sandra Vaz, Area Director, Special Olympics Bharat Maharashtra.
Sandra even wrote a letter to the Chief Minister of Maharashtra, Devendra Fadnavis, on August 20, 2015 (Stree has a copy of the letter) requesting him to felicitate the athletes in whatever way the government felt suitable, so as to let them feel that they are also a part of the society.
"We at Special Olympics believe that with proper training, guidance and more importantly with encouragement, the mentally challenged have the potential to excel in sports, experience joy and be a part of the mainstream. However, despite writing a letter, till date, there has been no reply.   This is indeed very sad and disheartening," adds Sandra.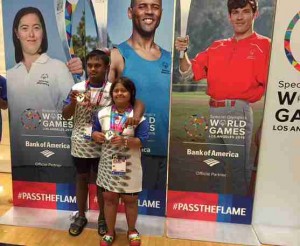 "Apart from government even most of the media has not been very supportive. There is not much awareness about Special Olympics and people do not know about our performances in the Los Angeles Olympics. Like other sportspersons we need to felicitate encourage and motivate these athletes too. After all they have brought laurels to the country and have made us extremely proud," says Sukanya Venkataraman, Principal, Swami Brahmanand Pratishthan, Belapur, Navi Mumbai. From her institution two students, Ms. Sneha Verma and Ms. Disha Maru, bagged Gold and Silver medals in 50m Freestyle swimming and in 25m Breast stroke respectively.
Some of the outstanding performances of our athletes included the stellar performance by Ranvir Singh Saini, who created history by becoming the first Indian Golfer to win a gold medal in the Game. Roller skating athletes won a total of 39 medals, which included 10 Gold, 17 Silver and 12 Bronze.
Chen Guangcheng, a Chinese civil rights activist, had said, "How a society treats its special people is the true measure of a civilization". To be able to call ourselves a civilized nation, we truly need to give our special sportspersons the attention and the recognition they truly deserve!