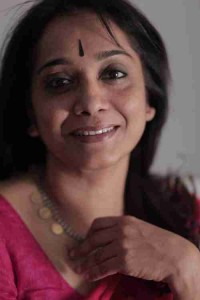 Imagine what the world will lose if women like PV Sindhu, Sakshi Malik , Deepa Karmakar  or Deepa Malik don't write their stories. Or their mother's did not get the chance to document the leap of faith they had to make, so their daughters could go find their spot in the sun.
Author Sudha Menon is all set to launch WWW (Writing With Women), a unique project that invites women from diverse backgrounds and age groups to come together and share their experiences through writing and telling their stories.
"Today's women have discovered their identity, are chasing their dreams with passion and straining to break the chains of societal expectations, stereotypes and conservative norms. Now, more than ever, I think it is important for us women to get together, share our experiences and write about them because if we don't, we are in the danger of losing the stuff that our future generations, especially our daughters, can learn from," says Menon.
"The catalyst for this initiative came from a very personal space. When my father passed away a few months ago, we discovered he had left behind his diaries dating back from the early 60s.  It was as if his entire life was recorded in the pages. I thought of my mother then, a young girl, who married him at 16 and spent her entire life taking care of the family, while he devoted himself to the cause of rail workers. Hers is an unsung life- her courage, her determination to give us good education and her refusal to bow down to setbacks- are things that will go away with her because she never wrote down her experiences," she says.
"When women write down their stories, it is not just about them. Through their stories we get a peek at social milieu of the times- family structures, gender equation etc. Unfortunately, very few women think of documenting their experiences," adds Menon, the author of 3 non-fiction books including 'Leading Ladies'; 'Women Who Inspire India' and 'Legacy'- a collection of letters to their daughters from eminent Indian men and women.
Sudha, who has already launched this initiative in Pune, says that the response so far has been overwhelming. "It just goes to show that, we, women have so many stories and experiences to share and write but we never think our stories are relevant or significant enough to put down in words," she adds.
She plans to take this initiative to as many places as possible and eventually create an online platform where women can reach out to each other, share experiences and find support and inspiration from one another.
"And even if the women don't want to share their writing, that is ok too, because my point is to get women to embark on a journey of self discovery through writing about their life experiences," she says.