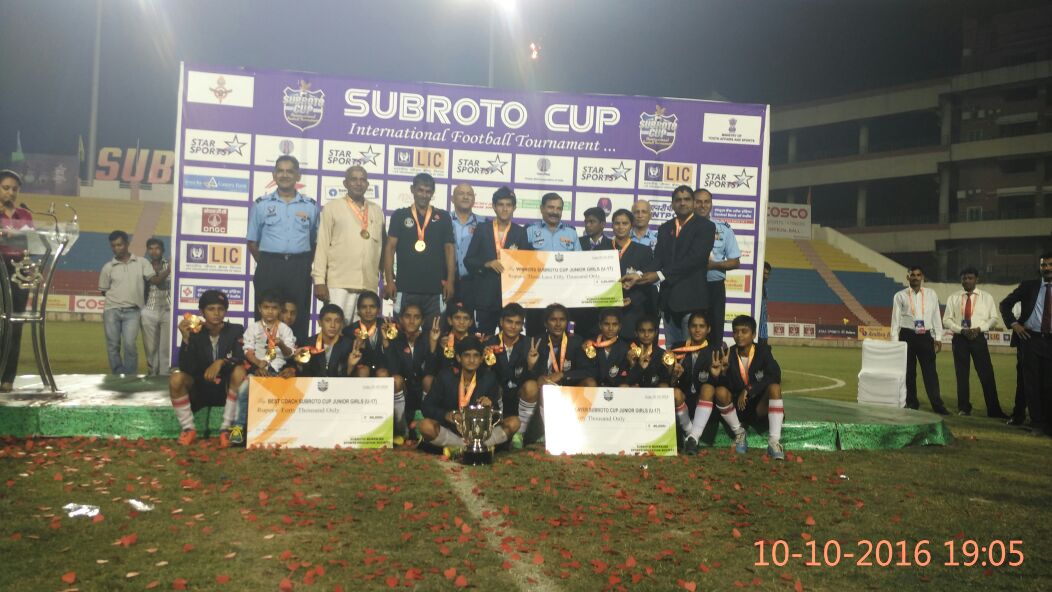 The Football wonder girls from Alakhpura, Bhiwani have once again created history by bagging the prestigious Subroto Cup International Football Tournament for the second straight year. They defeated the team from Nagaland by 1-0 in the final at Dr Ambedkar stadium in New Delhi yesterday. The lone goal came from Anay Bai in the 53rd minute.
The Alakhpura girls received a prize of Rs 3.50 lakh and the trophy from London Olympics bronze medallist MC Mary Kom, while the team from Manipur received Rs 2 lakh and the runners-up trophy from the boxing icon.
The player of the tournament award went to Alakhpura team captain Nisha Bagriya, accompanied by a cash prize of Rs 50,000.
"It is really a proud moment for all of us in Haryana. The girls have done exceedingly well. The state, which is hitherto known for sports like Wrestling and Boxing, has now also become a hub for Football players," beamingly says Sunil Bharadwaj, Executive Member, All India Football Federation and former secretary, Haryana Football Association.
"The girls have been practicing very hard and despite limited sports infrastructure facilities, they have brought laurels and have made us all proud," says Sonika Bijarnia, government appointed football coach.
It may be noted that Stree has already written about the plight of sports infrastructure facilities available in Alakhpura and the pathetic and difficult conditions under which the girls practice their game (Stree News dated September 21st 2016 http://www.streenews.com/2016/09/21/footballs-wonder-girls-from-alakhpura-emerge-victorious-against-overwhelming-odds/). The village does not even have proper ground and the girls have been practising on panchayat land, which was a pond a couple of years ago. The ground still lacks boundary wall due to which the ball slips to the pond nearby and the practice session gets interrupted till the ball is fished out. Besides, the players practice their drills in the midst of bathing buffaloes, use bricks as marking cones and use bamboo ladder for speed and agility ladder. Due to financial constraints, the players do not even have proper sports shoes and practice on sand barefoot.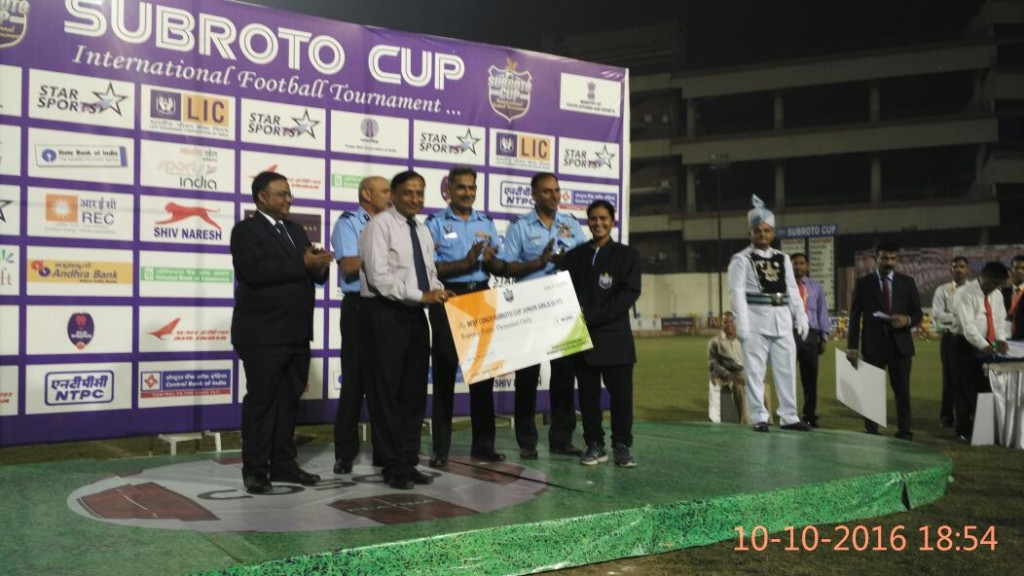 "We have taken note of the conditions in Alakhpura and the state government has released funds for the construction of boundary wall and the work for the same has started," informed Laxman Saini, DSO, Bhiwani.