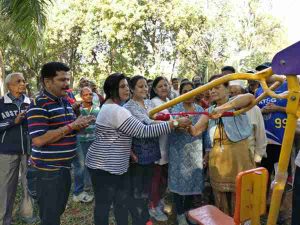 Divya Vaibhav Gaikwad, became the corporator of ward number 64, Vashi, Navi after winning the Navi Mumbai Municipal Corporation election in 2015 with a huge margin of 1200 votes. In addition, she is the committee member of city & garden development of NMMC. An educationalist for more than 15 years, Mrs. Gaikwad has proved that one need not have an influential political background to win hearts. Positive commitment and strong inclination to do good work, can help in achieving goal as well as in winning the hearts of the citizens.
In an exclusive tete-a-tete with STREE, Divya Gaikwad shares her journey from an educationalist to politician.
STREE: What motivated you to join politics?
Divya: I believe in destiny. In fact, one will not believe, I was never interested in joining politics. I always enjoyed the teaching profession and would have continued to be in the education segment. Even when my husband had joined the NCP during 2010 and won election, I never involved myself in any of the activities and refrained from limelight. I remember that during 2015, one of my friends, who is an astrologer, said that I would join politics. I just laughed it off telling her that it will never happen. Within a week, ward 64, Vashi was declared as reserved for women candidate.  As my husband had done lot for the welfare of the residents of the ward, they urged me stand for elections. Since then, my political career started and there has been no turning back.
STREE: What were the challenges you faced during your initial days when you joined politics?
Divya: Challenges are in every field and profession. I firmly believe that if one is clear what one wants then there can be no hurdles.
STREE: Do you think women today are accepted in politics?
Divya: Compared to men the ration of women politicians is certainly very less in our country. Hence, it is all the more important that more and more women should come forward and join politics. It is important that women have equal say in decision making process and they play a vital role.
STREE: As the corporator, you have initiated various projects. What are those?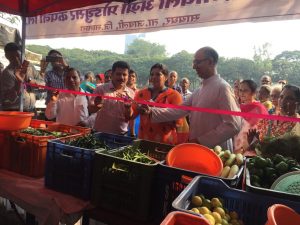 Divya: To enable residents get fresh vegetables directly from farmer, without any middlemen, I have started 'Farm to Home' initiative. I, myself, being a homemaker understand the importance of giving healthy food for family. I approached the NMMC commissioner and told him about my desire to start the project in my ward. Finally, the 'farm to home' concept was launched in Vashi. The residents are very happy with the project as they now get fresh vegetables and fruits directly from the farm.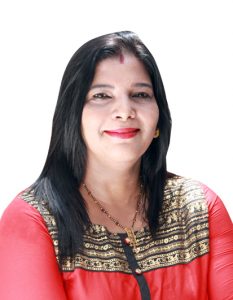 The other recent project that I have started is the 'open air gym'. This was inaugurated just recently in Veer Savarkar Garden in Vashi. We have installed various gym equipment and the citizens can use them free of cost at their own timings. Residents can now exercise in the tranquility of nature. The other major thing which we were successful in doing was covering the 'nullah' behind t
he bus depot at Vashi. The spot has now become the most famous hang out places in the city. It has a state of the art walk path and will soon have a cycling track as well.
STREE: What are your future plans?
Divya: There are many projects in the pipeline. These, however, are in nascent stage, hence cannot be disclosed. But, what I can say with certainty is that these will not help the residents of my ward but also the entire Navi Mumbai.