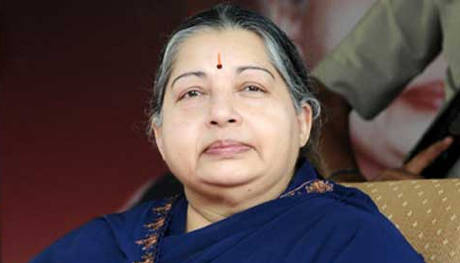 Amidst cries of "Amma" or mother, former Tamil Nadu chief minister J Jayalalithaa was laid to rest at Marina beach in Chennai with full state honours today (Tuesday) in the evening. She was buried next to the memorial of Dr MGR, her mentor, off Marina beach. Her body was taken to the burial site in a glass casket, with lakhs of followers gathered along the route to pay their final respects.
Her mortal remains were then put in a coffin made of sandalwood before it was buried. Her close aide Sasikala performed the last rites before her body was lowered into the earth. Earlier in the day, her body was brought to her Poes Garden residence and then taken to Rajaji Hall where hundreds of thousands gathered to pay their tributes to their beloved 'Amma'. It was from Rajaji Hall that Jayalalithaa made her final journey — a two kilometres route —  to Marina beach, where the last rites were be performed.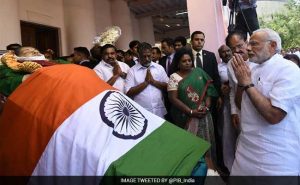 As the funeral procession reached Marina Beach, wails of grief filled the air. With many top politicians attending the funeral, there was also heavy security.
Jayalalithaa's death was announced a little before midnight, with Apollo Hospitals and the state government announcing that she breathed her last at 11.30 pm. The state has announced a week of mourning while the central government has announced one day of mourning. The Tricolour is flying at half mast across the country today.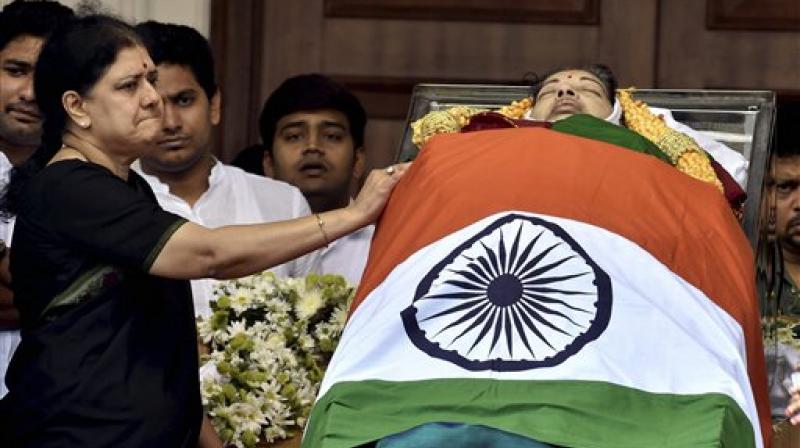 With a political career of more than three decades and taking the party AIADMK to undoubted highs 'Amma' proved that women could achieve anything with sheer determination and courage.