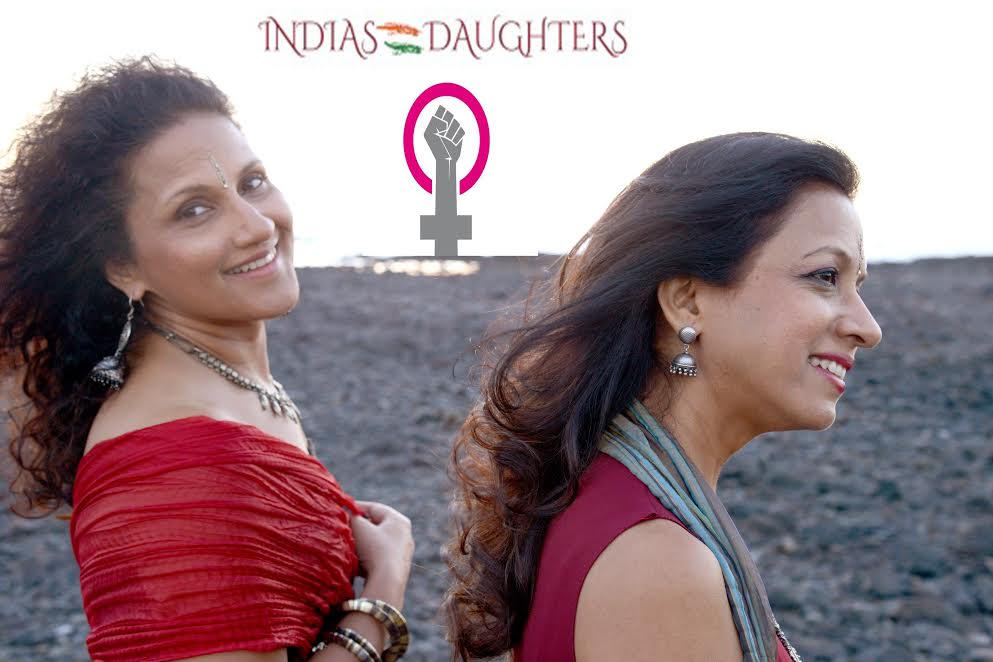 By: Varda Sharma
When the two extremely talented musicians come together, what we get is pure magic which they weave with their passion, dexterity and style into their songs and music. Merlin D'Souza from India and Nicola Johansson from Sweden are doing just that. These two divas of music blend their skill, grace and style to create a very refreshing Sound of Music through their band "India's Daughters" that aims to empower and uplift women and girl child from the poor and marginalized areas.
Background of the music divas
Merlin
Merlin's musical journey began when she was six year old. Born in the Goan culture, passion for music and singing ran in the family. Her father was the first to notice her talent when he found her playing piano with great ease. Thus began Merlin's formal education in Music. Very soon she was performing on stage; participating in various Inter Collegiate competitions and also became a regular artiste for All India Radio.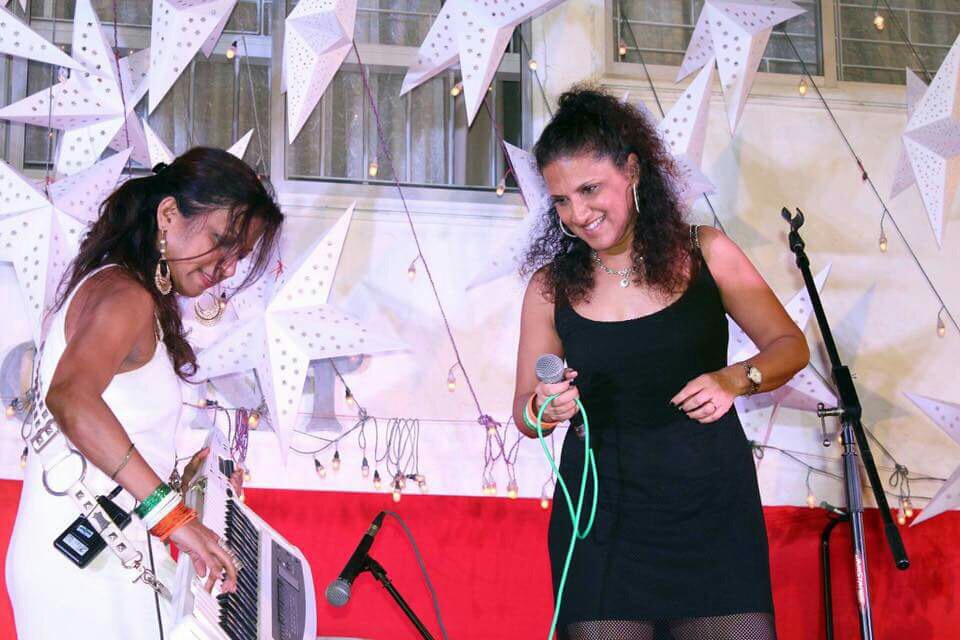 However, Merlin did not wish to be just a pianist. She desired to do more in the world of Music. She completed her diploma from Trinity College of Music which gave her confidence and opened more channels in Music. She began composing, producing, arranging and directing Music. She has composed music for Bollywood, Theatre and Ad Films and has toured extensively acroos the globe. She broke barriers with her immaculate compositions and arrangements for hits like Khabie Khushi Kabhie Gham, Road, Band of Boys and even the Disney Hindi productions of Prince of Egypt and Lion King.
Merlin was recently awarded the International World Women Inspirational Leadership awards in Music and The International Rodas Women's Day Award. She was also nominated for 2013 Karmaveer Awards for her role in music for women's empowerment. Her recent performance at Taj Mahal, Agra is one of the many exclusive performances in her musical journey
But Merlin's heart longed for more, not only for her career and the artist in her, but for women, in particular women in India, their struggles and their empowerment, which is what triggered compositions like 'Suno!'.
Nicola
Nicola's love and passion for music began at the age of three when she performed at a local talent show in Mumbai. Jazz was something that she had a passion for because of the freedom to sing according to the mood you are in. Her talent saw her winning contracts at 5 star hotels that helped her build up a fantastic repertoire ranging from jazz to pop and contemporary. After her marriage, Nicola shifted to Sweden but her musical career continues to enthrall audiences at corporate events as well as in music festivals. She has also performed on Swedish Radio and Television and has become a rave. Her repertoire ranges from contemporary to rock and pop!
How they came together
On March 8, 2015, director Leslee Udwin released the documentary "India's Daughter" a film based on the 2012 gang rape and murder in Delhi of 23-year-old Jyoti Singh. The film was banned in India a few days before its release.  For Nicola this was a turning point to make a change. She started doing charity concerts & the Swedish local newspaper started writing about her ambition to make a change and create awareness through her music. That is when these two feisty women came together. Friends and collaborators since childhood they created "India's Daughters" an endeavour that they hope will help women across India and the world. Their vision is to reach out to the corners of the world with their Unique Brand of Music and unite on stage with women, girls, leaders, writers, poets, dancers, regular housewives, women who continue to overcome the odds to reach their goals with grace determination and passion.
Performances
Their first release was 'Jaago! Rise!' which has been acclaimed worldwide. Their next release, 'Sa Re Jahan Se Acha' was released on 26th January, 2017 as their tribute for the nation. The orphans and underprivileged girls of 'We Can Foundation' performed along with 'India's Daughters' in the music video of the song.
India's Daughters has already toured extensively and has performed in Göstas Café Steninge, one of the most popular summer cafes on the West coast of Sweden. They have also performed in  Bäckavattnets Fest & Konferens, a former golf club restaurant. The duo also performed at a Christmas show organized by Neal Murray & co. and at the New Years Eve at the classic 1897 Bangalore Golf club.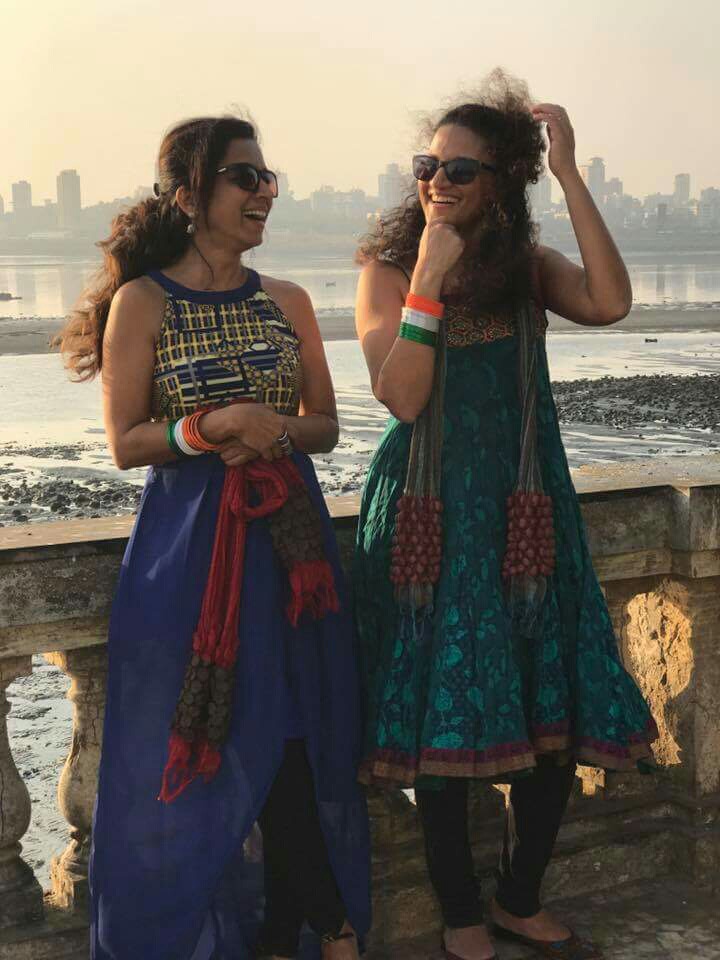 Praises and appreciation
Their performances in Sweden have won them great appreciation and laurels. Says Erica Von Sincard from Sweden, "It was really amazing to see these two wonderful singers enthralling the audience. They are highly talented and we all truly loved listening to them. More than that, it is wonderful to see that they are singing for a cause and are trying to make a difference in the world."
Cecilia Asplind from Sweden also speaks highly of them. "Both Merlin and Nicola are brilliant. Their commitment for the cause through 'India's Daughters' is amazing," she says.
"While we may call this Indo-Swedish venture, in reality, our band is the voice of all the women. Through our music, we wish to bring together all the women from across the world on one platform and take Indian music worldwide," say both Merlin and Nicola.