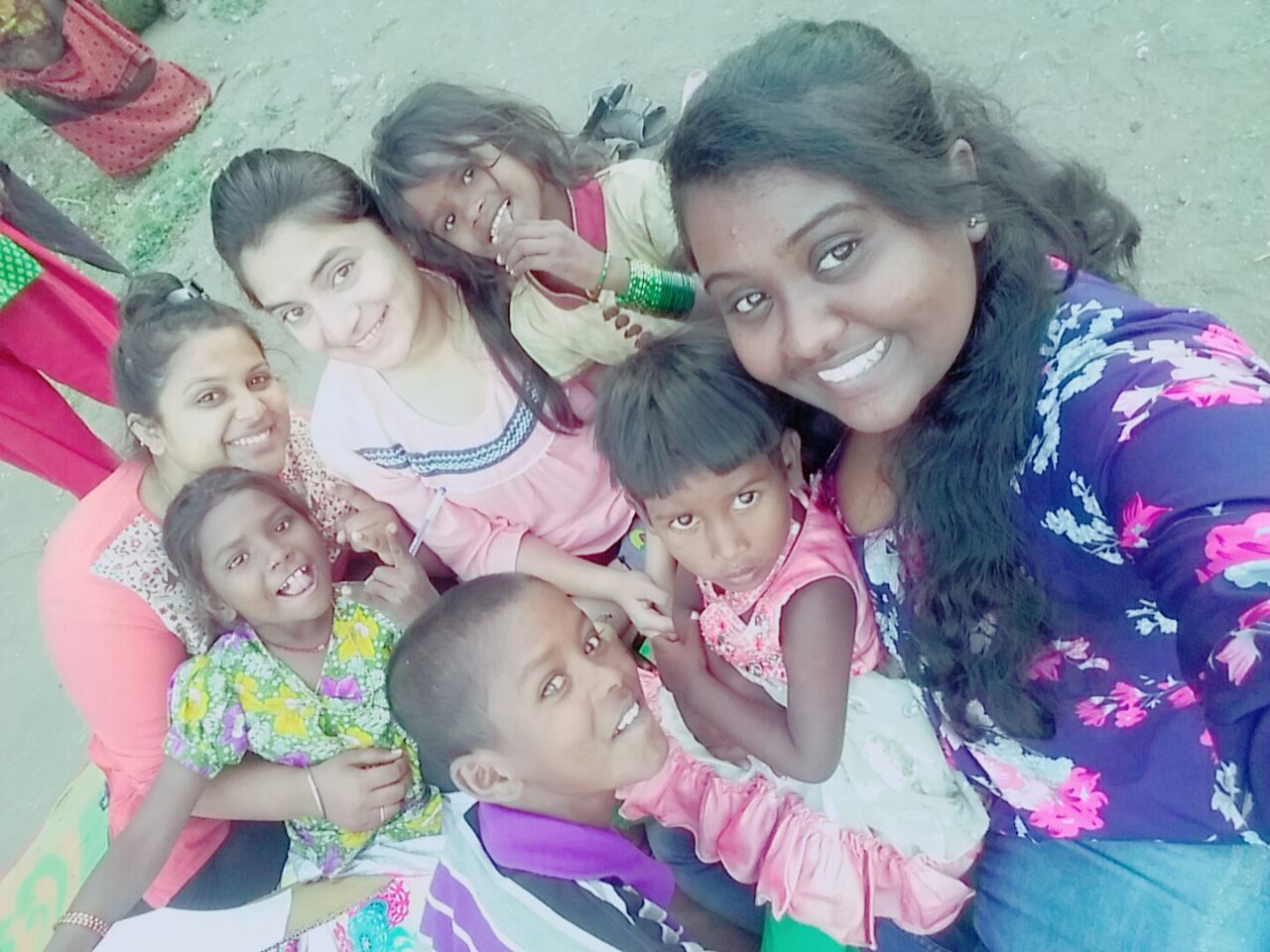 By Meena Prashant
Greatly inspired by Nelson Mandela's saying that "Education is the most powerful weapon which you can use to change the world", three young girls from Pune, Diksha Dinde, Mrinmayee Kolape and Pooja Mankhedkar, are trying to spread the light of education amongst the underprivileged children and the children of the labourers with the hope that they will channel their energy and do something meaningful in life.
Diksha, who is also the UN Global Youth Ambassador from India, started with her stink to serve the society with short-term projects for underprivileged children. However, soon there was a realisation that these projects were not proving fruitful and were not successful in bringing the desired results. A long-term rehabilitation and a constructive programme which could make a visible change, was imperative.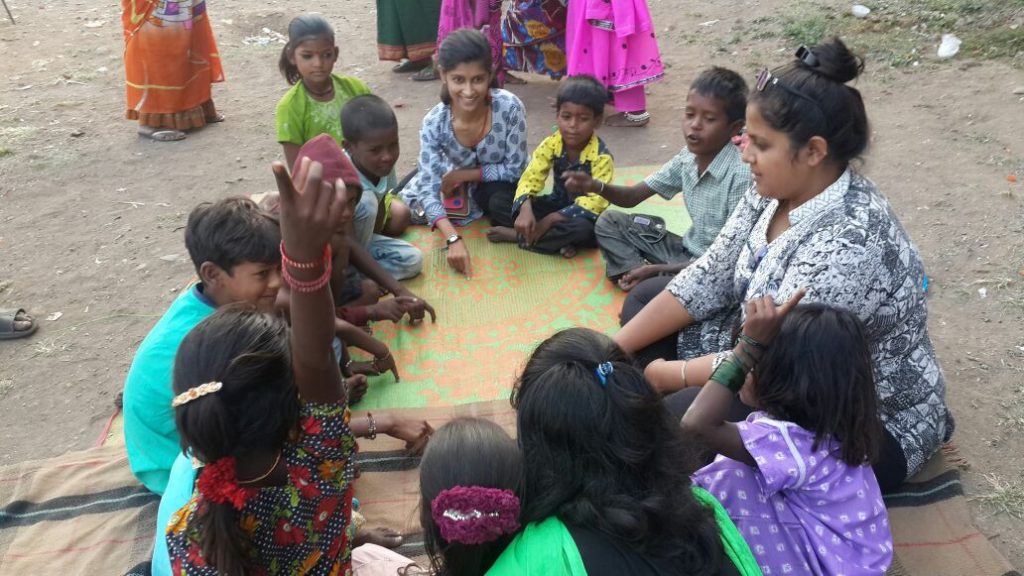 Trio meet
Diksha was soon joined in her initiative by Pooja Mankhedkar and Mrinmayee, who too had similar desires. Pooja is currently pursuing a second year B.Com from MIT and is Global Youth Ambassador of 'A World at School' while Mrinmayee Kolape has completed BSC in statistics and is now pursuing MSW from Karve Institute. She is also Ambassador of Hope of Universal.
Before starting the initiative, the trio surveyed the children living in the slum area to know of the reasons for high dropout rates from formal schooling, which included doing interviews and consulting the parents.
It was found that many children living under the local bridge (Z Bridge, Deccan) in Pune were either child beggars or labourers and some of them were also in the habit of consuming toddy (palm wine).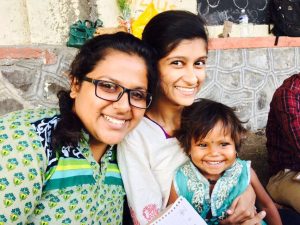 In November 7th, 2016, they started a small mobile school. Soon 6-8 like minded people joined them in their initiative. On the first day of school, only three or four kids attended the classes. However gradually, the numbers started rising and now 40 to 50 students are receiving education.
"Some of the parents are still not ready to send their kids as they are a source of income through begging. Nevertheless, we are trying hard to change this mindset," says Diksha.
To start with, they conducted activity-based learning activities in which they taught the children some poems, rhymes and stories. They tried to engage them in games and other sports activities. "This was done to ensure that the children's minds are conditioned towards the importance of education," stressed Pooja.
Besides education, the kids are given moral lessons as there is a visible lack of values and other ingrained issues like caste discrimination and domestic violence.
Providing healthy nutritious food is another challenge. "Nutrition, health, learning, play and protection are the main key areas on which we are working," says Diksha.
"As most of the children are malnourished, we try to provide daily meals to the children so that they can learn in a better way with a healthy mind," she adds.
While the path is long and difficult, Diksha, Mrinmayee and Pooja are positive that very soon there will be 100% enrollment of the targeted group of underprivileged children in the school and they will no longer be engaged in child labour or begging activities.