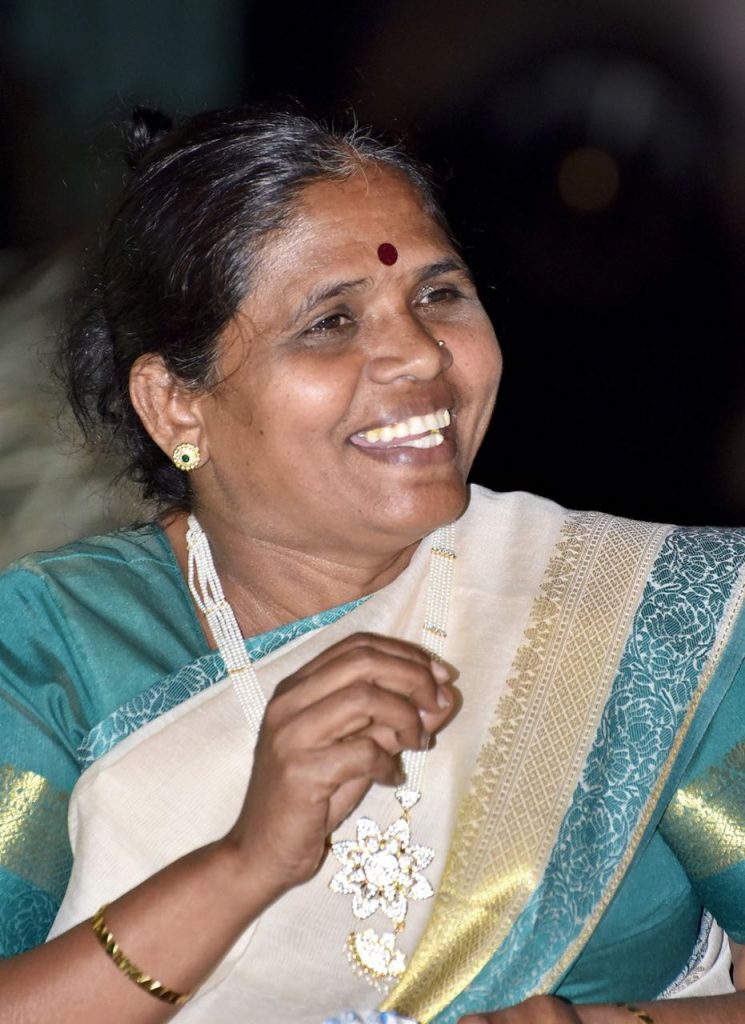 "Childhood should be carefree, playing in the sun; not living in a nightmare in the darkness of the soul"- Dave Pelzer
For Anuradha Bhosle, Vice President of Avani, an NGO in Kolhapur, Maharashtra, childhood was certainly not a pleasant memory. Eleventh of the 12 children, Anuradha had to work as domestic help in Shrirampur, where she was born, as the family reeled under great financial crunch. However, she nurtured a deep desire to pursue education, which she felt, was the key to success and the only means to better oneself.
Thankfully, Anuradha's employers were considerate and the little child was allowed to work as well as study in the nearby St. Teresa Primary School located in the small village of Harigaon, where she studied till class five. Anuradha was later shifted to a Girl's Hostel run by missionaries, where again she had to face humiliation as she invariably failed to pay the monthly fee of Rs. 25.
"My mother did various jobs and worked very hard as she wanted me to pursue my dreams. However, despite working late till night, she could never pay up my monthly fees due to which I had to face humiliation. Gradually, it dawned upon my teachers that I was a serious and committed student and due to financial constraints it was not possible for me to bear the tuition fee and other expenses. The fee was then waived off and whatever I could give was accepted by the Institution," recalls Anuradha.
Anuradha then came to Srirampur in   where she completed her Higher Studies (XIth and XIIth). However, here too, the journey was not smooth. She had to walk 13 kms daily to reach school as she could not afford the bus pass of Rs. 45. "Not only the bus pass, I did not even have money for proper food," says Anuradha. She then approached a nearby church where she started the job of cleaning 6 toilets in lieu of meals. Greatly satisfied with her work and highly impressed with her grit and determination, the church priest then offered her other works and she began to be paid Rs. 70 per month.
However, Anuradha wanted to do much more in life. "I always desired to work for child labour as I had undergone great deal of hardship and pain and could easily relate to their sufferings," she says. She decided to do graduation in Social Work and reached Mumbai to get enrolled in the reputed Nirmala Niketan College of Home Science. However, here too, Anuradha faced rejection as her knowledge of English was nil. "Knowledge of English was mandatory to get admission in this College and mine was pathetic," says Anuradha. Unperturbed by rejection, Anuradha succeeded in convincing the panelists that, if given chance, she will not only learn English but will do much more. And indeed within few months, Anuradha was fluently speaking English and even went on to do Masters from there.
After graduating Anuradha started working towards the needs of migrant children who crushed rocks used in paving roads. She introduced these families to the principles of micro-finance and assisted in setting up self-help groups for women.
First job
Anuradha got her first job in 1992 in Jalgaon in the water supply department. In 1993, she took up another job as Project Holder in the Social Work Department of the Bajaj Auto Company in Pune, where she managed environmental and sanitation projects in 124 villages in western Maharashtra, as part of their corporate social responsibility initiatives.
Troubled marriage
Anuradha fell in love and in 1995 got married to a man from a different caste. However, right from the beginning trouble ensued and Anuradha had to face domestic violence. Neither her husband nor her in laws supported in her social activities butAnuradha continued to work for society. In 1996, she joined the Verala Development Society (VDS), whose mission was to provide houses to homeless, divorced and widowed women in Sangli and Kolhapur districts of Maharashtra. The next year she joined Avani, a project of the VDS to conduct surveys of migrant children in Kolhapur. This was what Anuradha was craving for. However, while she found solace in her social activities, her marriage faced troubled waters and in 2003 with six year old daughter and one year old son, Anuradha was forced to leave home with only clothes on their back. "I did not have family or close friends to rely on. I now realized the plight of Indian women and their children who were so often kicked out of the house and abandoned. It wasn't until the world caved in around me that I truly realized what the women I had been working with were dealing with. I no longer sympathized with them–I understood the true meaning of empathy," recalls Anuradha.
Working for women's rights and child welfare
To address the root cause of child labour, Anuradha founded the Women and Child Rights Campaign (WCRC) to educate, empower and unite disadvantaged women who may be widowed, divorced and abandoned. It was through her efforts via Avani that many such women became aware of their legal rights and, by August 2011, as many as 53,216 women received Government entitlements in the form of cash and their children no longer needed to work as child labourers.
Since 1995, Avani has rescued 9,200 children in Kolhapur district and they have been enrolled in the schools nearby.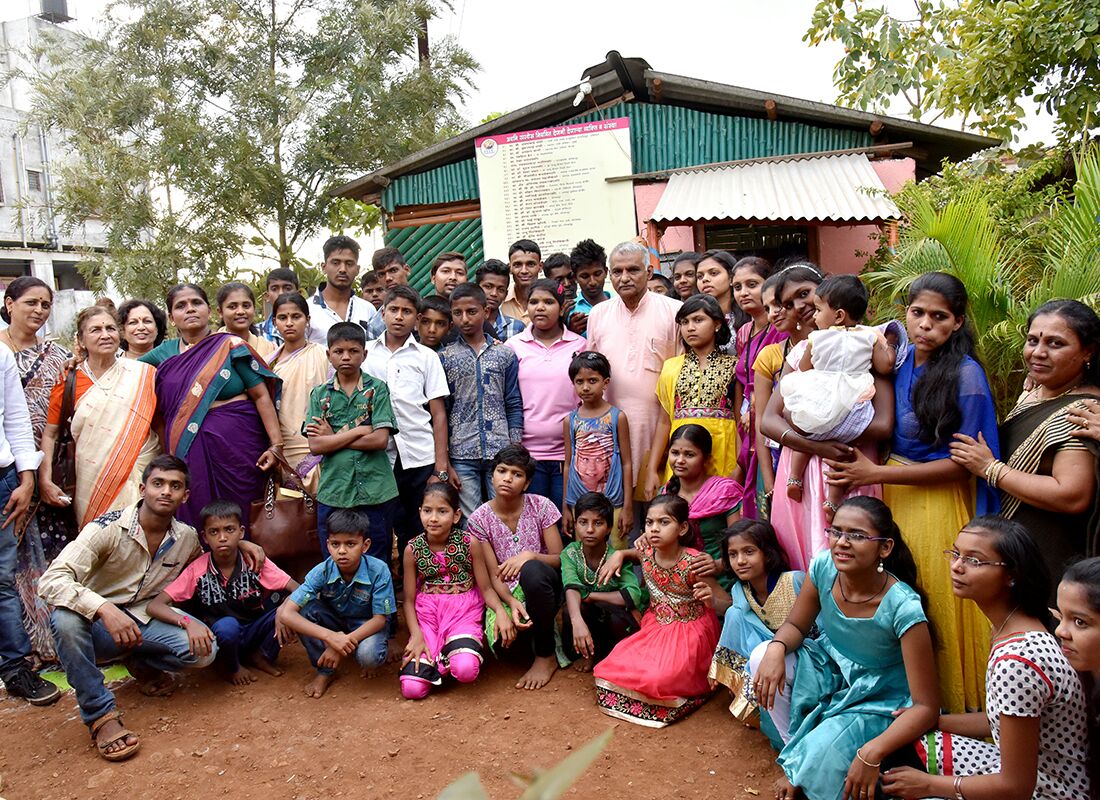 Schools in the Brickyard Labor Camps for Migrant Children
The nomadic families from the drought-affected areas of western India come to Kolhapur to find work in hot and dusty brickyards and among them are many children. These young ones, some barely five years old, carry thousand bricks a day on their head for just Rs 20 a day.
Avani rescues such children and provides them with safe housing and education. It is operating around 21 schools in the brickyard labour camps where today over 1,100 migrant children are getting education. They are also given one nutritious meal a day.
Avani has also rescued children from sugar-cane fields, construction sites, domestic work, street begging, retail shops, hotels, lodges and even from the exploitation of their own families.
Day Care Centres for rescued Child Laborers
In 2005, Avani started Day Care Centre for migrant children. Initially, the Home operated from a hut made from mud a n d c o w d u n g l a c k i n g electricity or running water. Today, it has proper facility and the children are provided with proper nutrition, clothes, safe housing besides quality education.
Day Care Centres in Waste Pickers slums
Avani is also operating Day Care Centres for the children of the waste pickers. 10 different centres are operating in different waste pickers slums. Children are provided with nutritious meal and quality education by certified teachers.
However, as Anuradha says, this is just a drop in the ocean. "There is a long way to go and the hurdles are many. Nevertheless, we are committed to save the innocence and the childhood of each child while simultaneously developing their character of," stresses Anuradha.