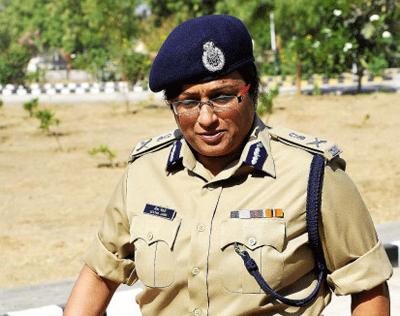 SNN:- On Tuesday, Geetha Johri of 1982 batch of Indian Police Service (IPS) replaced PP Pandey to become the first woman Director General of Police (DGP) of Gujarat.
The decision comes in wake of sudden ouster of her predecessor P P Pandey who stepped down from the post following a petition in the Supreme Court. Pandey is an accused in Ishrat Jahan encounter case.
Johri is presently posted as managing director, Gujarat Police Housing Corporation, Gandhinagar. She has been controversial for her role in the investigation into the 2005 Sohrabuddin Sheikh, his wife Kauserbi and 2006 Tulsiram Prajapati encounter cases. She was the supervisory officer of Sohrabuddin encounter case in 2006-07 when the CID (crime) investigated the case following the apex court's direction.
The special CBI court discharged her from the case in March 2015, as the prosecution failed to obtain sanction for her prosecution from the state government.
Other officers who were in contention for the post of DGP were 1983-batch IPS officer Pramod Kumar and 1983-batch officer Shivanand Jha.