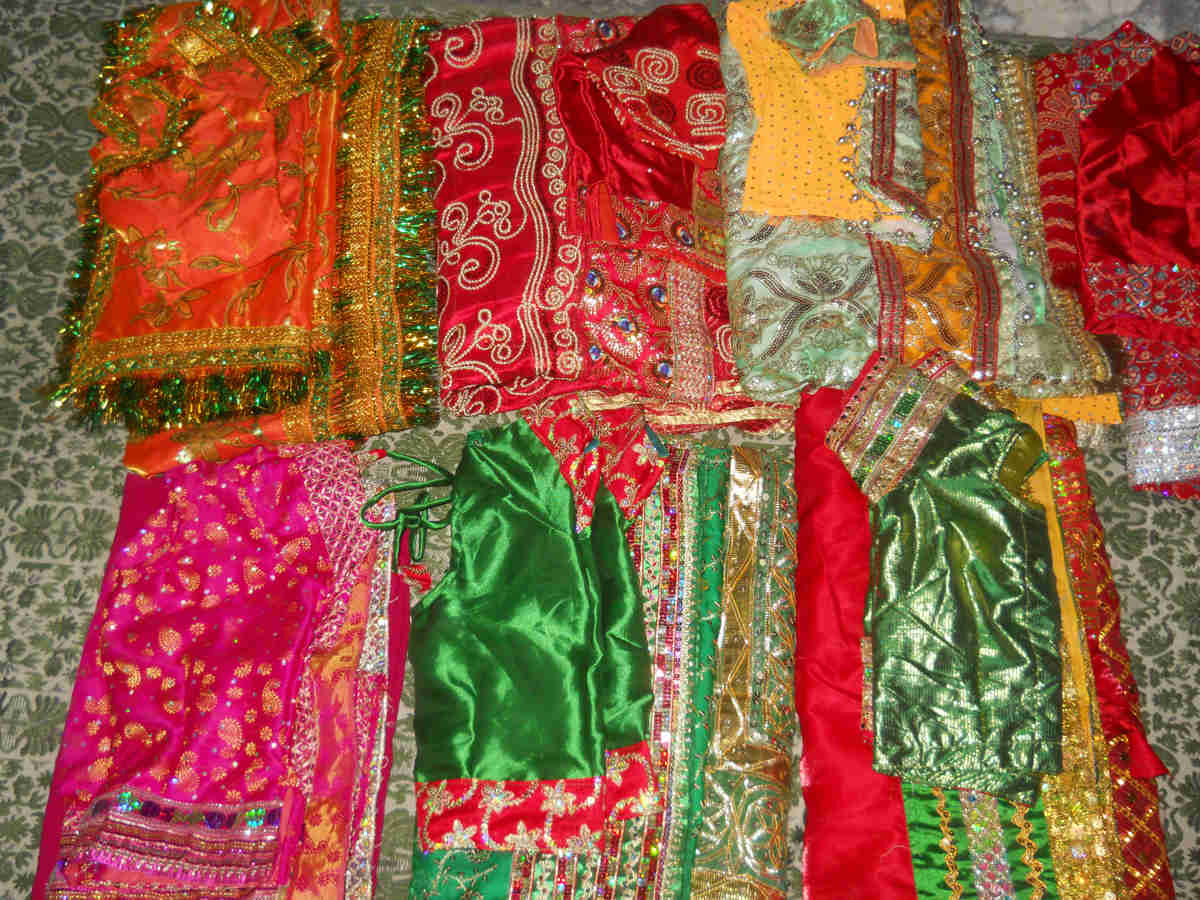 By: Meena R Prashant
"I do not think about life, my struggle is to get one square meal a day. I have no idea how I will fund my daughter's wedding. I have no steady source of income and the worry gives me sleepless nights," voices out Radhika, a worried mother from Dungi village in Uttarkashi, Uttarakhand. Her daughter is going to get married in the next few days.
Radhika's husband died four years ago, leaving her to fend for herself and their two kids. She struggled to make ends meet and was only able to educate her daughter till Class 12, and her son till Class 10. With the widow pension she received not amounting much, Radhika soon took to working as a daily wage laborer on farms. She earned just enough to keep the family afloat. When her daughter's marriage was fixed, anxiety about funding her daughter's wedding plagued Radhika every day.
It is so unfortunate that while weddings are about celebrating two individuals and families coming together, for most families in rural India, they spell financial burden. In India, where often peoples' actions are dictated by the intangible concepts of 'honor' and 'dignity,' wedding celebrations wreck financial hell in the lives of many. An old dictum says, 'There is no end to how much you can spend on a wedding or on constructing a house.' The reality for millions is totally different and even the basics in a wedding comes at heavy cost of loan from local money lenders," says Meenakshi Gupta, co-founder of Goonj, a non-profit organization (www.goonj.org) which has offices all over India and works in around 22 states in India.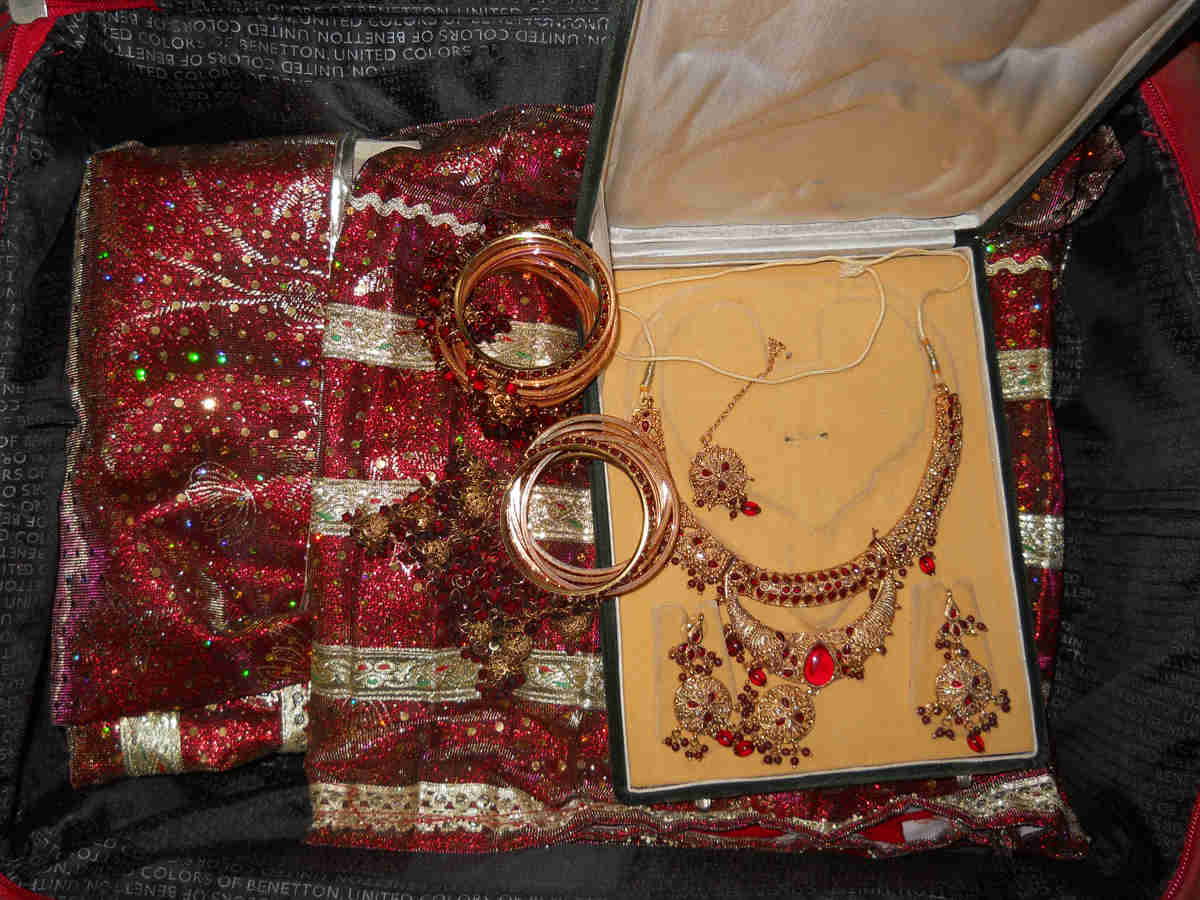 With an aim to help people like Radhika, who find it difficult to meet wedding expenses, Goonj has come up with the idea of providing a wedding kit made from wedding apparel and other new material collected from people.
"We collect the wedding apparels from the contributors, carefully sort them out and then put together a collection of new, fancier clothes by modifying the collected material. Recipients are chosen based on their economic condition through volunteers and local Panchayats. Once a family uses the wedding dresses we suggest that they pass it on to others in their community who need them as well," says Ms. Gupta.
"A typical wedding kit includes the wedding dress for the bride and bridegroom, general clothing, footwear, purse, makeup box, cosmetics, jewellery, bed sheets, set of utensils etc.," adds Ms. Gupta.
Traditional Mata kee Chunnis converted into wedding lehengas
It is certainly a sight to behold and a pleasant surprise to see that the beautiful bridal lehengas at the Goonj processing centres have been created from traditional 'mata ki chunnis'. "During many functions and religious ceremonies, mata kee chunnis are given away in bulk, which many put in rivers. We use these chunnis to make beautiful bridal lehengas," says Ms. Gupta.
A lenhanga is ready with two full size Chunnis and with a matching fabric, a blouse is made hence a wedding kit is ready.
Goonj also provides Pandaal Kits to village communities for organizing wedding and other big events. The Kit consists of essentials like utensils, blankets, daris (mats) etc. in large quantities as a community asset. This not only make the arrangements convenient in the village itself, expenses on wedding are also reduced to a great extent.
Wedding kits- Boon to many
With the help of Goonj, hundreds of young brides and grooms have been able to adorn beautiful bridal dresses.
Shares Reena, who resides in a small village of Siyuna in Uttarkashi, "My parents work as farm laborers and despite working the whole day find it extremely difficult to make both ends meet." When Reena's marriage was fixed, their joy was mixed with the worry of arranging funds for the occasion. Even to get bridal dress on rent was unaffordable.
Goonj's initiative was a boon for the family. "No lehenga in the market can be as beautiful as the one I got in the kit," says Reena with moist eyes. "We did not have to spend a single rupee on any cosmetics as the kit contained things that I could have never purchased in my life," she adds.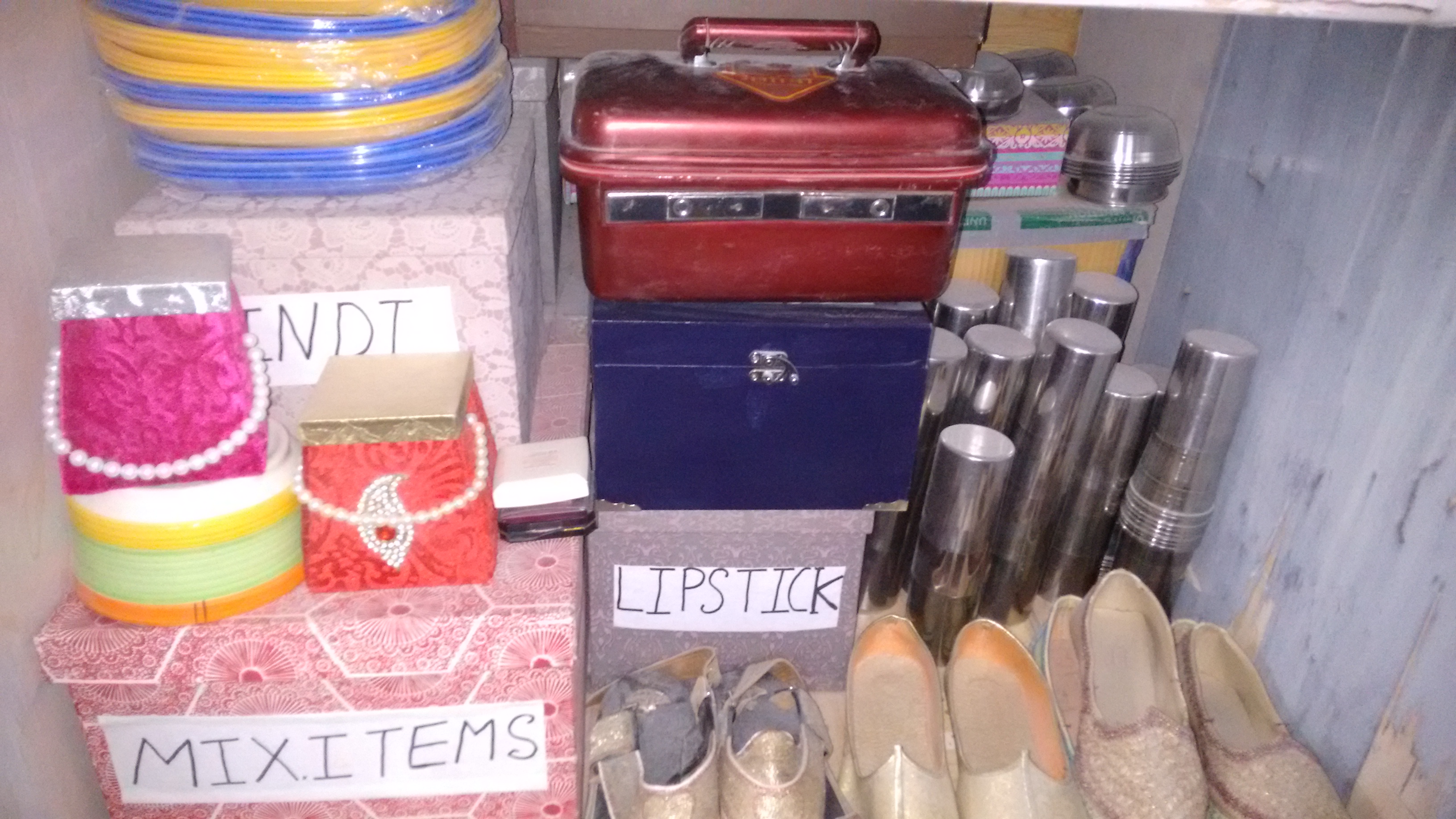 Weddings are made of sweet memories for all of us and indeed it would be a blessing if we can help others in cherishing that memory too with our small contribution. So the next time you are dusting off your wedding apparel or have many beautiful chunnis, think of contributing it to fulfill someone's dreams and saving a family from financial ruin.
To contribute at any of Goonj's office or dropping center refer http://goonj.org/page_id=22873/ or write to mail@goonj.org with your queries.