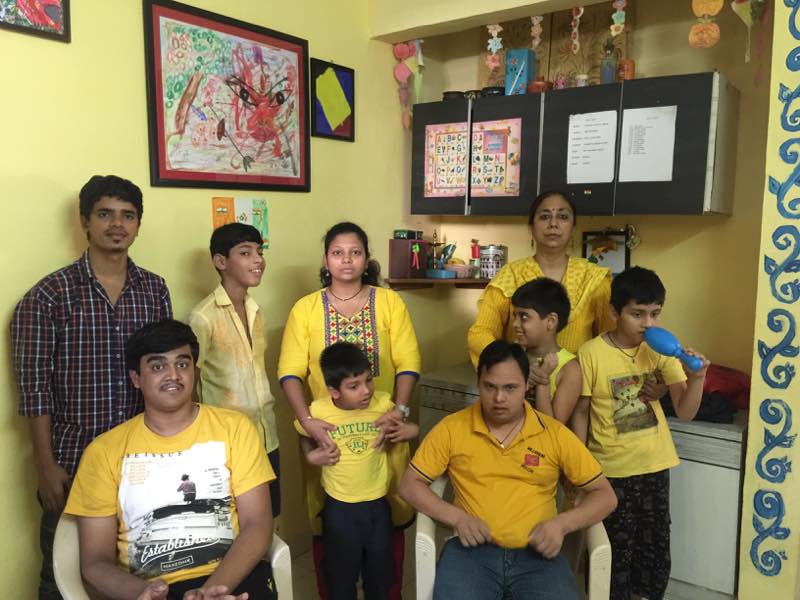 By Meena Prashant
The brightly painted three-bedroom apartment in Belapur, Navi Mumbai has become a second home for special children and underprivileged kids from nearby area.
'La Casa-The school for Autism and Special needs' was started seven-years ago by Sheena Rath (50) with an aim to create a sanctuary for emotional, social, and psychological growth for children who are differently gifted. "I believe that individuals with special needs are closer to God than others," says Ms Rath."When my only child, Rahul, was diagnosed with autism, I decided to dedicate my life for the well-being of special children," says Ms. Rath.
Ms. Rath felt the need to open such a school when her child was diagnosed with Autism. "When my only child, Rahul, was diagnosed with autism, I decided to dedicate my life for the well-being of special children," says Ms. Rath.
Serving the society unconditionally
Ms. Rath who is a special educator herself, runs the place with her own funds along with two special educators, therapist and 8 volunteers who help to educate, train, coach, and nurture 10 special children into independent and meaningful members in society.
Ms. Rath also teaches underprivileged children art and craft and moral science. Today 20 children between the age group of 6 to 15 years get training along with the special children.
Awareness drives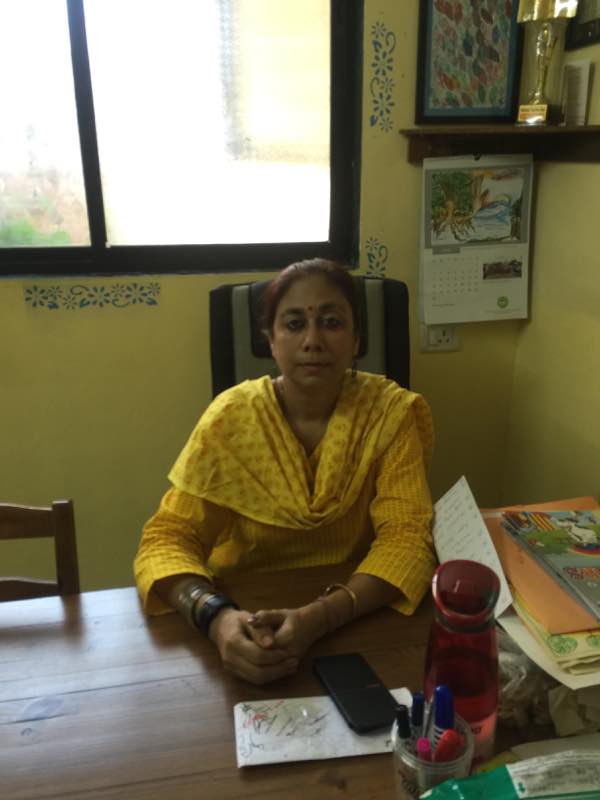 With an aim to spread awareness on Autism, 'La Casa' conducts a unique drive on every 30th of the month called 'newspaper drive'. "Our children love art and craft. We teach them various activities with papers like making paper bags, birthday caps etc. However, for this we require papers. Every month on the 30th our volunteers conduct a newspaper drive where they collect newspapers and at the same time educate people about Autism," says Ms. Rath.
Holding art exhibition is another way of spreading awareness on Autism. "Art is something our children relate to. Although they may not be very perfect but every piece displayed during the exhibition has the touch of our special child. The funds raised during the exhibition are used for school only," points out Ms. Rath. She had even conducted a food festival during February.
What is Autism?
Autism spectrum disorder is a brain disorder that impairs a person's behavior and ability to communicate and interact with others.
Autism spectrum disorder can be mild or severe.
Indian statistics are not available regarding incidence. In USA it is said to be 1 in 70.
Poor social communication is one of the hallmarks of Autism.
Some of the early RED flag signs of autism are
-Not smiling by 6 months of age.
-Not having facial expressions by 9 months.
-Not responding to one's name by 10 months
-Not babbling by 12 months.
-Not showing gestures like pointing, waving by 12 months.
-Not speaking by 16 months.
What expert say
"Children may not respond to their name, and the parent may initially be concerned that the child has a hearing problem. But unlike children with a hearing impairment, children with ASD do not try to compensate for their lack of speech by using alternate means of communication, like gesturing or miming.
Repetitive gestures like hand or finger flapping, rocking, or walking on toes may be seen. Though Autism spectrum disorder (ASD) cannot be cured, early identification can help to start early intervention programs for a better outcome.