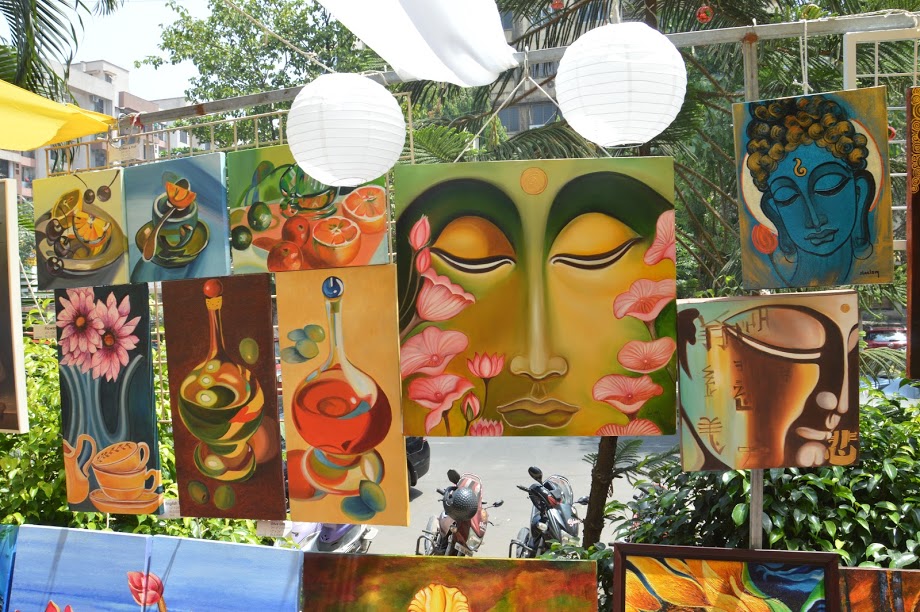 By: Meena R Prashant
The warm and bright smile with which I was greeted by Neelam Hemrajani at her home in Vashi, Navi Mumbai was only a small reflection of her inner beauty. As my eyes gaze around the living room, I find every corner adorned with beautiful masterpieces. It is no wonder Ms. Hemrajani has become a name amongst the art lovers. She is not only a great painter but has created a niche as a bottle crafter. Every piece of her craft is made from materials that are considered as waste and trash.
A self-learned person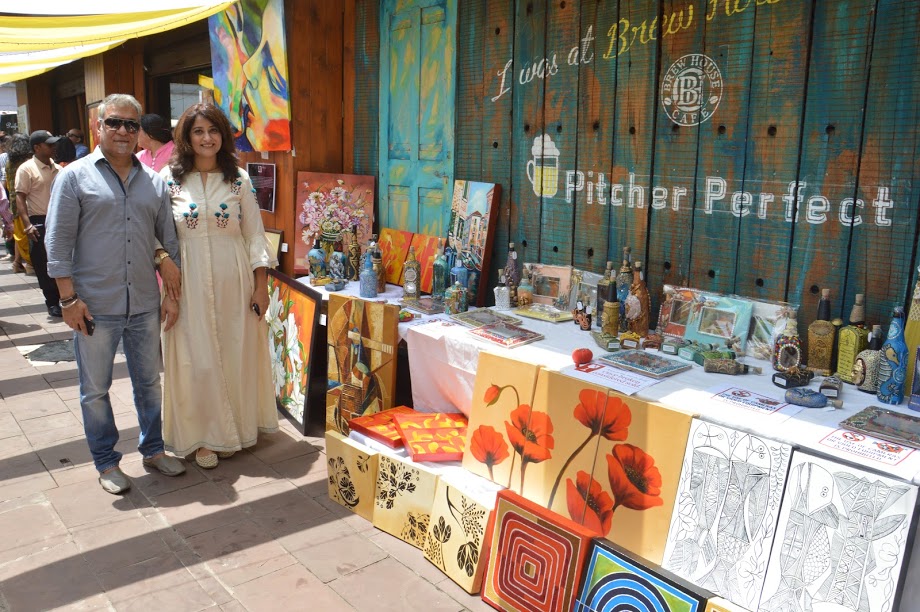 Ms. Hemrajani has not taken any formal classes in painting and remembers just going for a couple of days to a hobby class when she was a little girl. "As a child I was a very active and was more of a outdoor girl. My mother wanted me to do something and that is when she took me to a drawing class to learn fabric panting. However, when I went to the class, I was fascinated by a lady who was painting with bright colours. I learnt that she was using oil colours and from that time onwards I knew I would be painting on canvas," says Neelam, who since then has not parted away from her brush.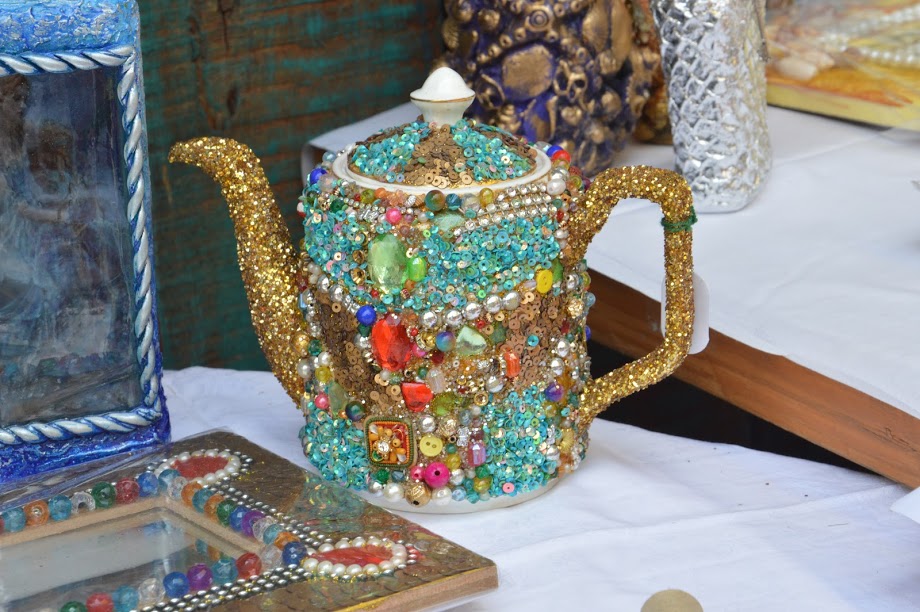 Ms. Hemrajani's art pieces are mostly based on nature, people and life. Neelam says, "I love to draw nature, people and life as a whole. I love to talk to people and understand them. Each and every person is a different character and that gives me idea to portray them."
Apart from that, she loves travelling and from each place, she draws inspiration which are portrayed exquisitely in her paintings. Whenever, a theme comes to her mind, Ms. Hemrajani just locks herself in her room and starts with her brush. "This is my habit," she says with a smile. "When I know what I have to paint, I just lock myself in a room and get drowned in my work. Not even my kids can knock the door when I am in my own world," she says with a chuckle, who also does chalk art, Thanjavur painting etc.
The bottle craft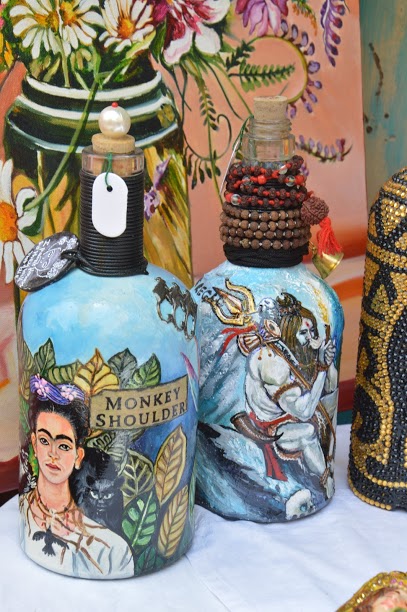 "I love beads, sequences and wanted to do fashion designing. However, I could not pursue my dream," says Ms Hemrajani. Nevertheless, I wanted to be associated with what I liked and that quench led me towards "Bottle craft," she says.
Bottles are usually discarded after use and very rarely these are reused. "I wanted to reuse these bottles and make them into beautiful art pieces and today I feel so happy when I see not only my masterpieces are being appreciated, many women are infact learning the art from me," she adds.
A very down to earth person, Ms Hemrajani believes that, "An artist should not bind himself/ herself to any limit. There is no end for creativity or for learning. What one needs is a desire and a passion towards art and nature."