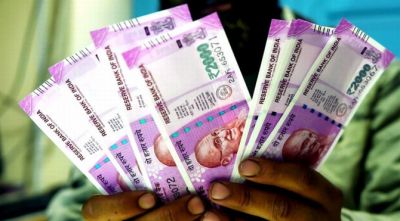 The Rabale police, Navi Mumbai have registered a case of cheating against Preeti Panwar, a sales coordinator in retail department of Reliance Retail Company at Ghansoli, for allegedly siphoning off Rs 36 lakhs 75 thousantd rupees of the company.
According to police, Priti Panwar, worked as sales coordinator in the retail department of Reliance Retail Company and was responsible for the sales of electronics products of Reliance Retail and selling the valuation of the company's electronics products, according to the stock of the company. Since the company's business has spread across the country and the company's electronics products are being sold in a big way, customers who purchase large quantities of goods from the retail company regularly, are given a virtual account with the name of each company. Virtual Account are given to each customer's account with a code, which helps them to understand if the payments are made or not.
Ennet Studio Company, it is learnt, deposited Rs 36 lakh 75 thousand by RTGS on 22nd September 2016, in the Reliance Retail Company's virtual account for the purchase of 300 mobile phones. However, even after making the payment, when Ennet Studio Company did not receive the products, they lodged a complaint with the Reliance. The Reliance then told them to inquire from their vigilance team. According to the investigations conducted by the vigilance team, Priti Panwar had asked Ankit Agarwal of Ennet Studio Company to deposit the money to another virtual account belonging to Keshav Singh and Kunal Singh which she shared via Whatsapp instead of his virtual account. Accordingly, Ankit Agarwal deposited Rs 36 lakh 75 thousand through RTGS in that account. But as Reliance was not aware of the payment, the goods were not delivered.
Reliance Retail Company has lodged a complaint at Rabale MIDC Police Station against Preeti Panwar. The police have started investigating the  case and it is felt that Preeti is likely to have tied up with many other companies in such a way for her own benefit.