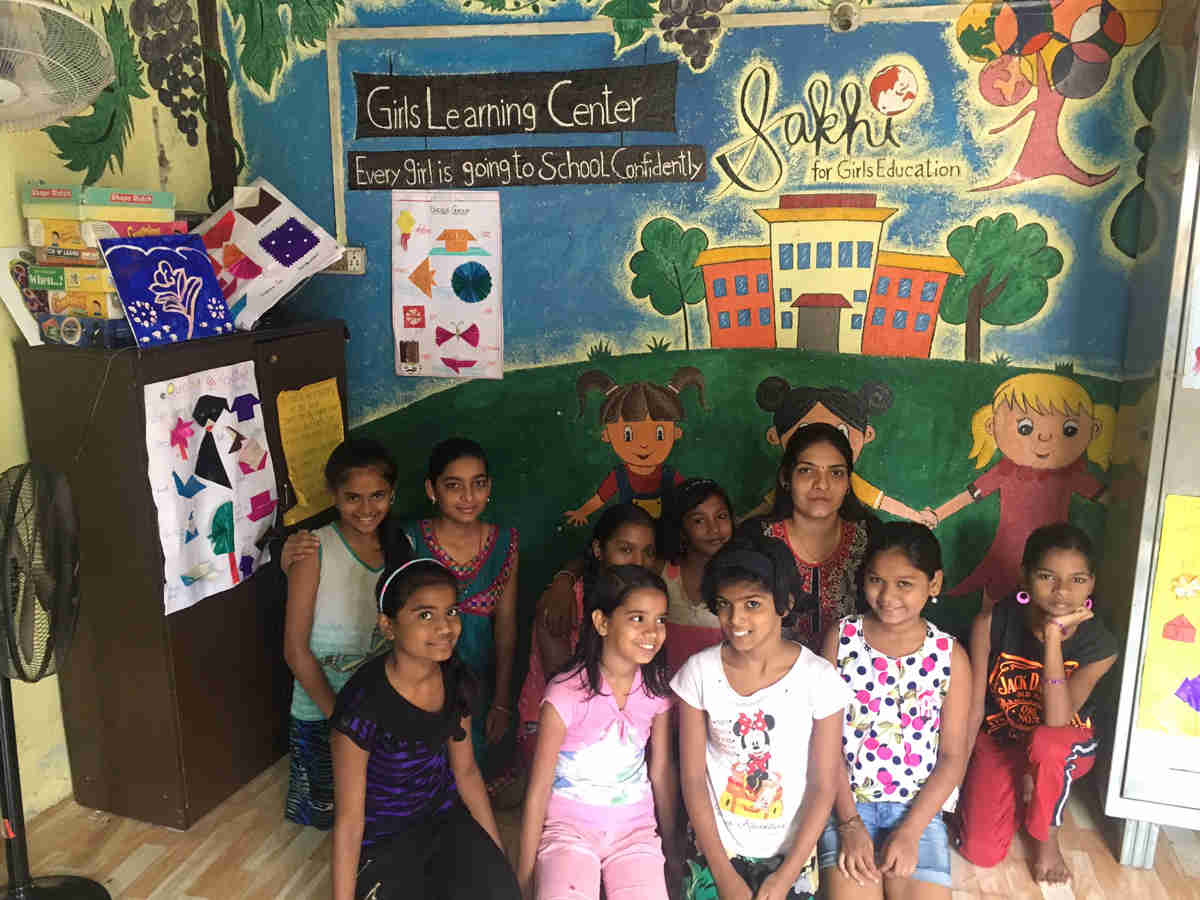 SNN:- Aarti Naik (27), a resident of suburban Mulund slum area of Mumbai is providing a ray of hope to countless underprivileged girls in the vicinity by providing free educational capacity building classes (1st to 8th std.) through her social venture "Sakhi for Girls Education".
Recalling the need for starting such a venture, Aarti says, "I have been staying in the slum area of Mulund (W) since my birth. With both my parents uneducated, there was no one to help me with my studies."
Aarti found it difficult to understand some of the subjects like and due to financial constraints could not go to private tuitions. "Lack of proper guidance at home & community and poor focus on quality education at school, I failed in 10th std. and became one of the many school drop-out girls," she says. The parents insisted that she stayed at home but Aarti desired to continue her education.
With an aim to earn money for pursuing education, Aarti started preparing small jewelries, bracelets etc. for ladies at home. "Some women from neighbors were doing the same things, so they helped me to get such work. Every day I used to get 9 rupees for my work," she informs.
Aarti worked for three years continuously and with the little savings and some money from the parents, she re-joined school and successfully passed her 10th standard. Presently, she is pursuing her Graduation in B.A. (Sociology) from Yashwantrao Chavan Maharashtra Open University.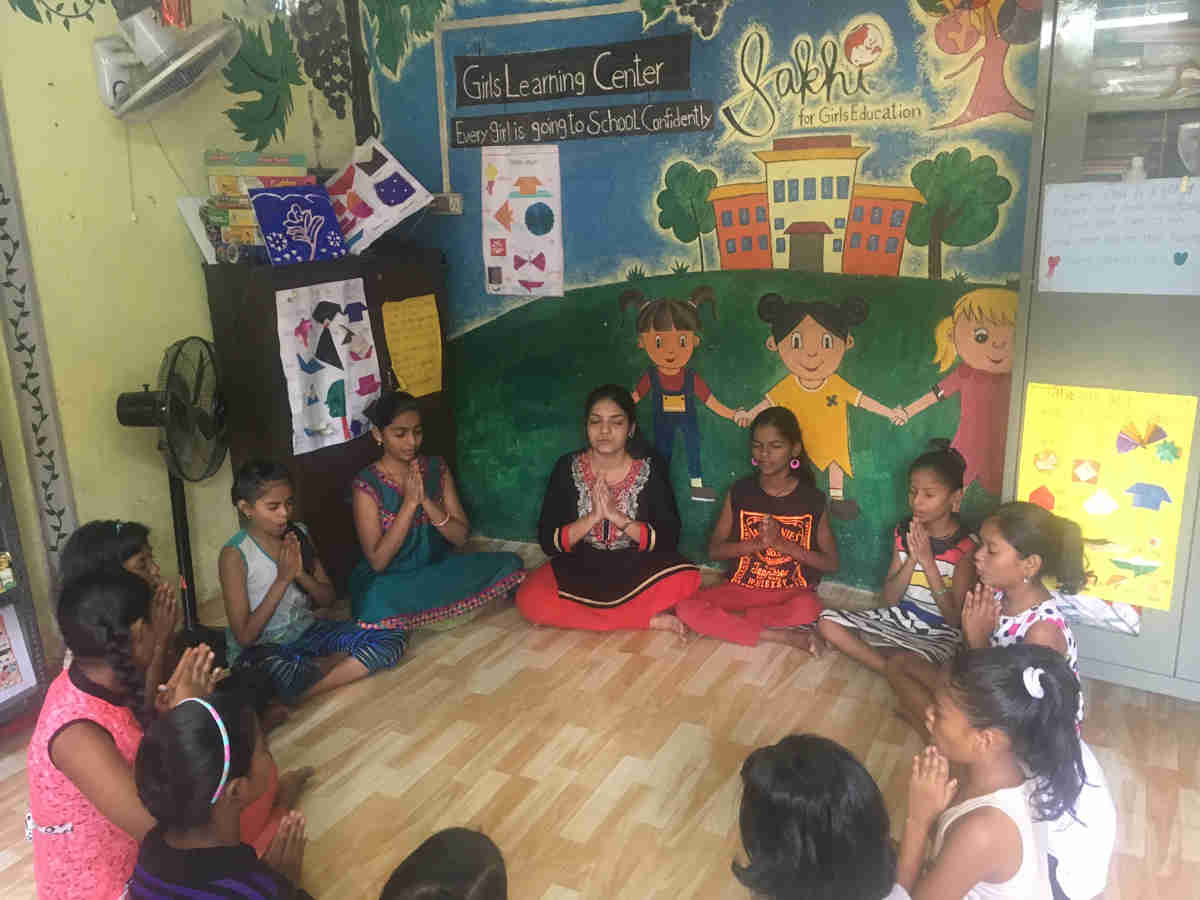 "While I was studying, many thoughts used to come in my mind that whatever difficulties I had faced during my education, most of the slum based girls must be facing the same," she says.
In almost all the slum areas, there is a lack of awareness about the education of children especially for girl child.  "These girls face so many socio-economic problems and many times are unable to continue their education. Based on my own school life experiences, I realized that most of the slum girls lacked in basic literacy and numeracy skills, so they fail to cope up with their formal school," says Aarti.
It was then she decided to do something towards slum girl`s education but did not know how to go about it. She then learnt about Ashoka`s Youth Venture which turned out ot be a turning point of her life!
Ashoka`s Youth Venture provided her with Changemaker Fellowship and also gave her financial help for one year.  With their support, Aarti started conducting basic educational capacity building classes for primary school going girls. Then finally in August 2008, she launched her social venture "Sakhi for Girls Education".
"Sakhi in Hindi means a female friend of girls who inspire, guide and support other girls for their good cause. Hence I became a SAKHI for Girls Education!," says Aarti with a smile. "The major purpose was to create safe and quality learning spaces for the slum based girls at their own area," she adds.
Sakhi helps the girls to build basic educational capacities by focusing on literacy and numeracy skill with life skills building, to provide them with an opportunity to express their views and to solve their academic & personal problems.
Initially there were hurdles as the parents did not feel the need to send their daughters for such classes after school hours. "The mothers were highly reluctant to send their daughters to participate in different capacity building activities," says Aarti. With constant persuasion, Aarti managed to start her classes with three children. Within a month, the number rose to 5 and in three months, 23 girls in the age group of eight to ten years were getting lessons in reading, writing and skill building. She also started a word bank activity every week to increase their vocabulary.
Very soon with the help of some philanthropists, Aarti rented out a premise in the chawl and started more activities like art and craft, phonetics and group discussions, besides classes in English, Maths and Science.

Aarti has also started 'Door to Door' library to enable the girls have an opportunity to read books at their home.
"Based on my own journey, I strongly believe that even small initiative can make big difference. I feel today I am not alone, because every inspired individual is coming ahead to join my hands to continue my slum based girls education. So even though I am One Woman Army at my slum area, but today I am moving ahead only because of strong support I am getting from around the world," says Aarti with a smile.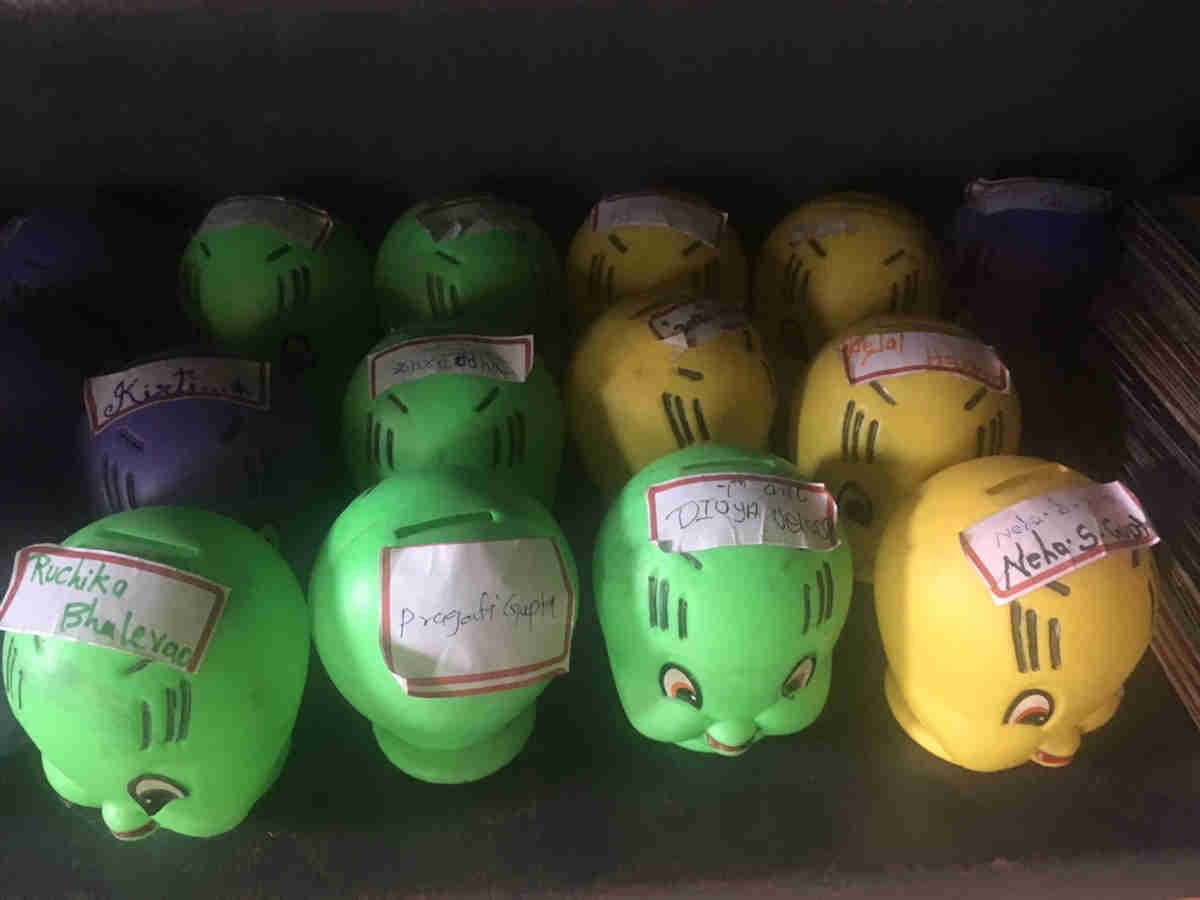 Awards and accolades
Aarti has received many awards and accolades from across the country and globe. In 2013, she received scholarship from Women Deliver, an US based organisation, to attend 3rd Global Conference which was held in Kuala Lumpur, Malaysia.
She also received Karmaveer Chakra Award by the International Confederation of NGOs (iCONGO). This medallion is given for proactive Citizen Action and was in recognition of Aarti's contribution to society and drive to 'be the change'.  The Karmaveer Chakra is given very selectively, in association with the United Nations, to a chosen few each year in acknowledgement of their exceptional work.
Aarti can be contacted on
E-mail : aartidnaik@gmail.com   / sakhiforgirlseducation@gmail.com
Website: www.sakhiforgirlseducation.org