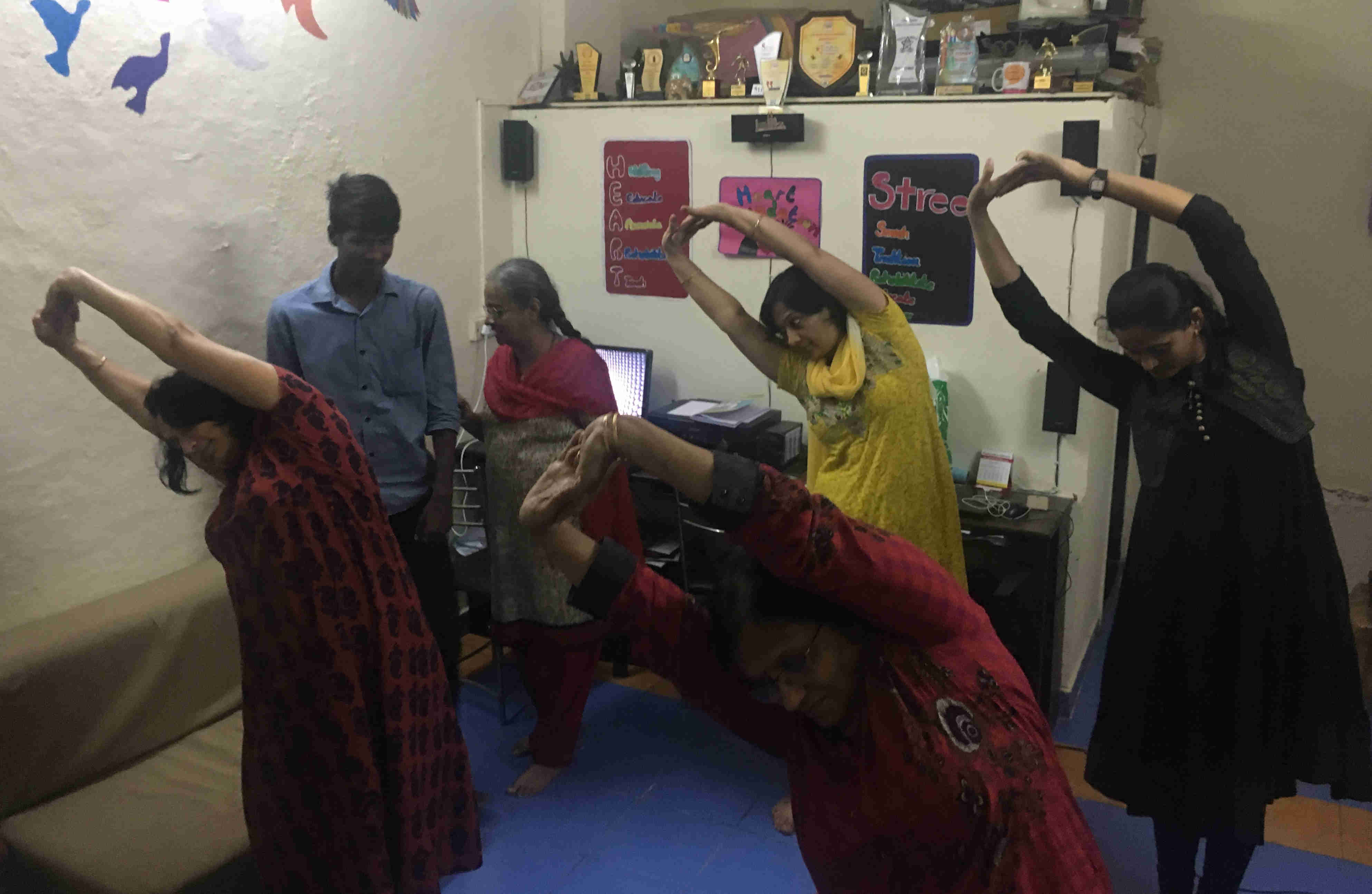 SNN:- HEART Foundation, a Navi Mumbai based NGO, conducted its second session for the caregivers last Saturday. The Caregiver Support Group was launched by HEART on 3rd June with an aim to give platform to the caregivers to share their experiences, interact openly, learn from each other and be a support to each other in every possible way.
Last Saturday, a session on Yoga was conducted for the caregivers by renowned yoga exponent, Mrs. Sharmishtha Ambre.
Speaking about the benefits of Yoga, Mrs. Ambre said, "At the physical level, yoga and its cleansing practices have proven to be extremely effective for various disorders. Yoga helps in increased flexibility; increased muscle strength and tone; improved respiration, energy and vitality; Maintaining a balanced metabolism; weight reduction; Cardio and circulatory health etc. While looking after the family members who are bed ridden or have serious disorders, the care givers tend to neglect their own health. Sessions in Yoga will definitely help them to keep themselves fit."
The caregivers thoroughly enjoyed the session. Remarks Reena Verma, mother of 21 year old Down Syndrome child, "It was really great to attend the session. Apart from meeting people, I felt extremely relaxed and forgot about my stress for the time being. Really feel nice to be associated with positive thinkers."
Says Poornima, another caregiver, "I had learnt Yoga when I was around 12 years of age. After such a long gap, I did it last Saturday and realized that it was so much needed for my body and mind. I have decided to follow it at home on daily basis. Besides Yoga we had a talk on women empowerment which was so satisfying and encouraging."
"Every week, there will be an attempt to keep different sessions with fun filled activities that will help in relieving stress as well as be of great use," remarked Uma Vaidyanathan, coordinator and senior volunteer of HEART.