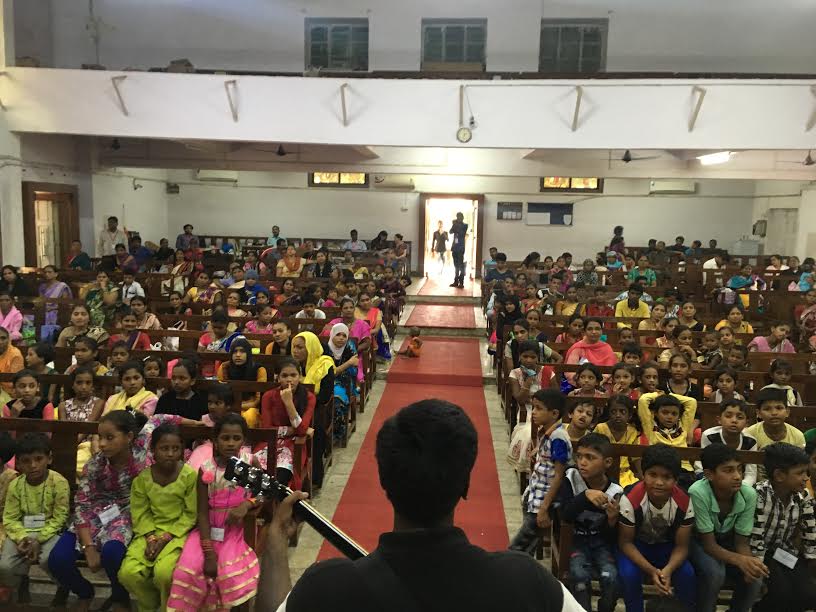 By:- Dr. Jayakar Ellis
Children of prisoners are among the world's most forgotten and destitute populations. Research conducted in more than 20 countries shows that they are poorer, more deprived of basic needs, more stigmatized, more victimized, and more likely to eventually commit crimes. When a family breadwinner goes to prison, children are deeply impacted and suffer the most though for no fault of their own. Innocent victims, the children, pay the ultimate price for the crimes of their parents. While there are many NGOs and social organizations that have been working towards changing the perceptions of the prisoners through counseling and meditative sessions, very rarely we come across such philanthropic works for the families of the criminals.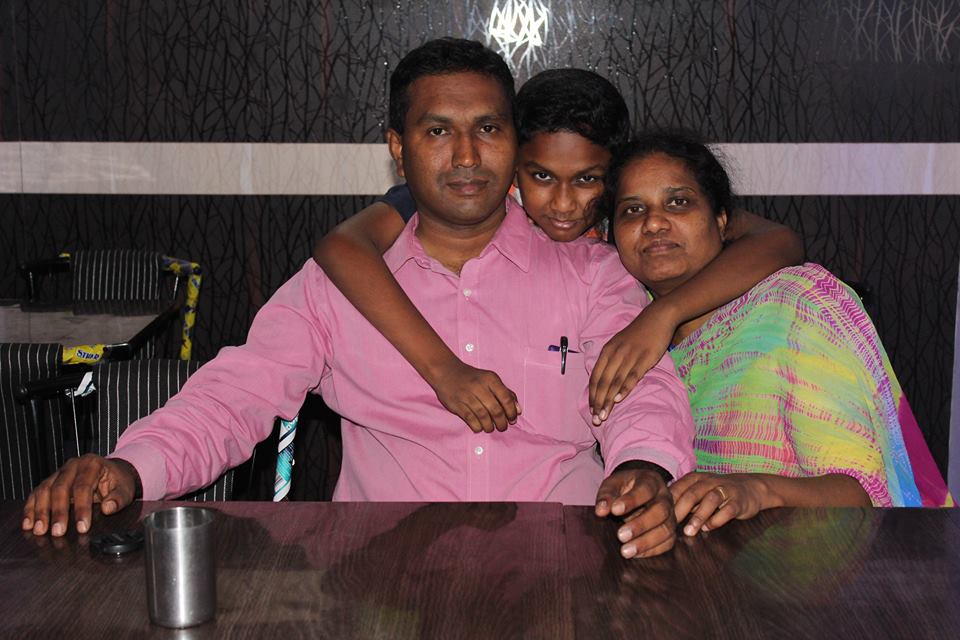 Precious Children Foundation in association with Prison Fellowship India (PFI) is one such Charitable Society that works not only with the prisoners, ex-prisoners, crime victims in the area of welfare, rehabilitation & reconciliation but also provides the much needed financial, moral and social support to the family members with an aim to bring them back to the mainstream vibrant society.
"Prisoners are not the only ones affected by their crimes. Their children often suffer the most. Ironically, while the prisoners are taken care of in prisons- in terms of food, medical treatment, clothing etc.- their families live a life of despair and anguish and struggle to make both ends meet," says Kunjamma Shaji, Administrator, PCF's, Maharashtra chapter.
"We work as channels to protect and help with availing resources the families of the prisoners in the area of reconciliation, visitation, restitution and establishment of cordial relations," adds Mr. Shaji Varghese, who heads PCF's branch in Maharashtra.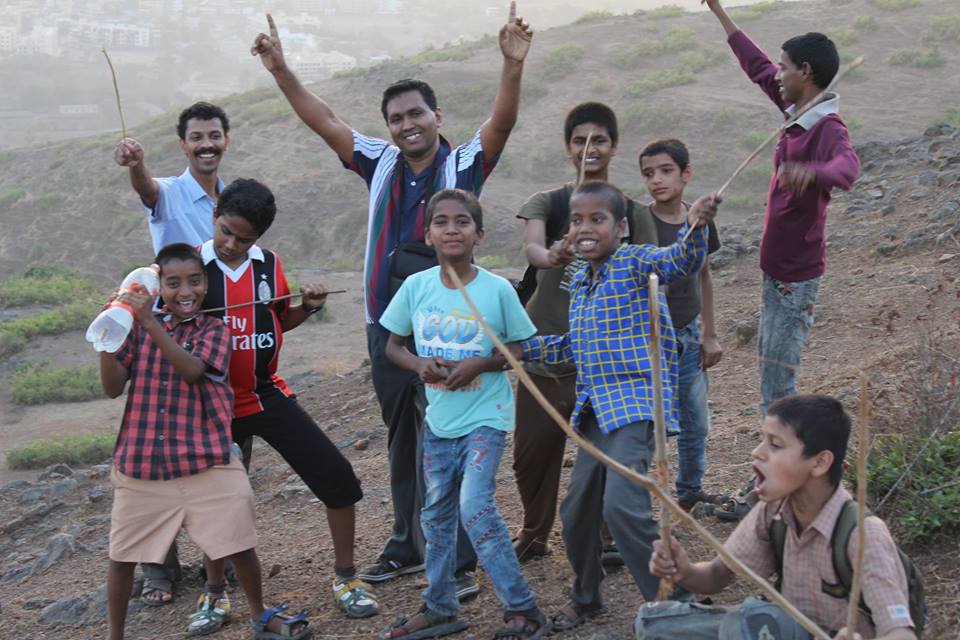 For Mr. Varghese the idea to start such an initiative in Maharashtra came in around 2012 when he visited Kalyan prison for a social work. There he came across a woman prisoner who was serving the jail term for killing her husband. She had three small children and used to bear the physical, mental and verbal abuse by her alcoholic husband on a regular basis. However once when situation became uncontrollable, she in a fit of rage, killed him. She was put behind the bars and the children were left on their own.
"It was heart wrenching to see the plight of the children, who did not even have food to eat," recalls Mr. Varghese.  Further enquiries with the families of other jail inmates revealed that almost all of them had similar plight with the kids suffering the most.
"When we visited the houses of some of the prisoner's families, we were astonished to see the condition in which most of them were living. Every family that we visited brought tears in our eyes as we saw despair, anguish, hunger and helplessness everywhere," recalls Mrs. Manisha Devre, a social worker.
Recalling one such family, she says, "We were given an address of one of the prisoner's family. What we saw was beyond our imagination. A woman with two kids was living in the most inhumanly condition in a 'house' which was a shamble of few bamboos with polythene plastic bags serving as roof. They were surviving on the bare minimum food and of course, in such a condition, education was a far -fetched dream."
These visits prompted Mr. Varghese to search for an organization working towards the welfare of prisoner's families and he came across Dr. Kunjumon Chacko, founder of Prison Fellowship India (1973) in Kerala with branches in Tamil Nadu, Kerala, Karnataka and Andhra Pradesh. Under his guidance, the Maharashtra branch was started in 2014.
To begin with, PFI Maharashtra branch started with two counselors with 100 children under the age of 13. These children mostly belonged to the prisoners of Nasik, Taloja, Thane, Kalyan, Kolhapur, Alibaug and Pune. Today PCF Maharashtra looks after the welfare of 300 children and has five members.
They conduct annual camps; distribute educational materials; organize various competitions; medical camps and also give the children a small amount of scholarship in every quarter. "We try to ensure that our social worker personally visits the family in every quarter and monitors their studies. If necessary, the volunteer also visits their schools and interacts with the class teacher. The aim is to bring them back to mainstream society and help them lead a respectable life," says Ms. Shaji.
Most of the families and their children are deprived of social interactions and lead a lonely life. "The work of one of our female volunteers is to just call them on a daily basis and counsel the family members," says Ms. Nandine, a volunteer.
These calls, visits, interactions and financial aids have greatly helped the families who now feel confident to face the world. The kids are going to schools and are doing exceedingly well.
Says Aniket, a ninth standard student with a smile, "The uncles and didis come to our house and give us gifts like school bags, tiffin, water bottles etc. They enquire about my studies and help me too if I have difficulties." Aniket recently bagged a Gold medal in the School marathon. Aniket and his two siblings are some of the kids who are enrolled with PCF.
Amitoj is another child who is now leading a normal life with the help of PCF. The 11 year old child had witnessed the cruel act of his father who during a fight with his mother, flung his mother from the balcony of their fourth storeyed apartment. The mother died instantly and the father was put behind the bars. The child, who was barely, nine years old at the time, went into trauma and barely spoke with anyone. His grandparents even consulted psychiatrist and tried other treatments but nothing helped.  "What the child needed was a friend and a counselor with whom he could confide and share. With the help of our volunteers and good counseling, Amitoj today is a happy child and is not only doing well in the studies but interacts happily with friends as well," says Mr. Verghese with a smile.
"It is startling to note that of the 159 families that we are looking after, only two women are Graduates. Most of them are illiterate and hence cannot even apply for jobs," points out Mr. Varghese.
PCF tries to empower these women by encouraging them to join vocational courses and is even planning to donate sewing machines, hand carts etc. However, paucity of funds comes in the way. "However, we are confident that gradually we would be able to touch more lives and be able to work for the betterment of many," says Ms. Shaji.