By: Meena R Prashant
There is a sparkle in Reshma Singh's eyes as she receives her graduation degree in professional baking course. The 17-year-old- is amongst the nine girls and three boys who have graduated from Puratos Sanskaar Foundation School in Navi Mumbai and is all set to chart her career with leading bakeries in India.
Daughter of a mobile repairer, she now has a chance to break free from poverty. She has been hired as a baker by Puratos for an annual package of Rs. 96,000. "Gaining experience and starting my own business is my future plan," she says with a smile. Ms. Singh is part of the second batch of 11 underprivileged 8 girls and 3 boys.
Puratos India is a subsidiary of Puratos international group one of the world's largest bakery, patisserie and chocolate ingredients manufacturer. Keeping up the international standards of Puratos, these students who come from Shirvane Vidyalaya and Junior College in Navi Mumbai learned across a 2 years course, the art of baking simple breads to putting together some complex cakes and desserts.
Since August 2014, when the school was inaugurated, the students were put through a grueling schedule beginning with daily lectures in the morning followed by evening bakery sessions. At the graduation ceremony in the city earlier this week, there was pride and excitement as students were given graduation certificates and a surprise cash gift of Rs. 10,000.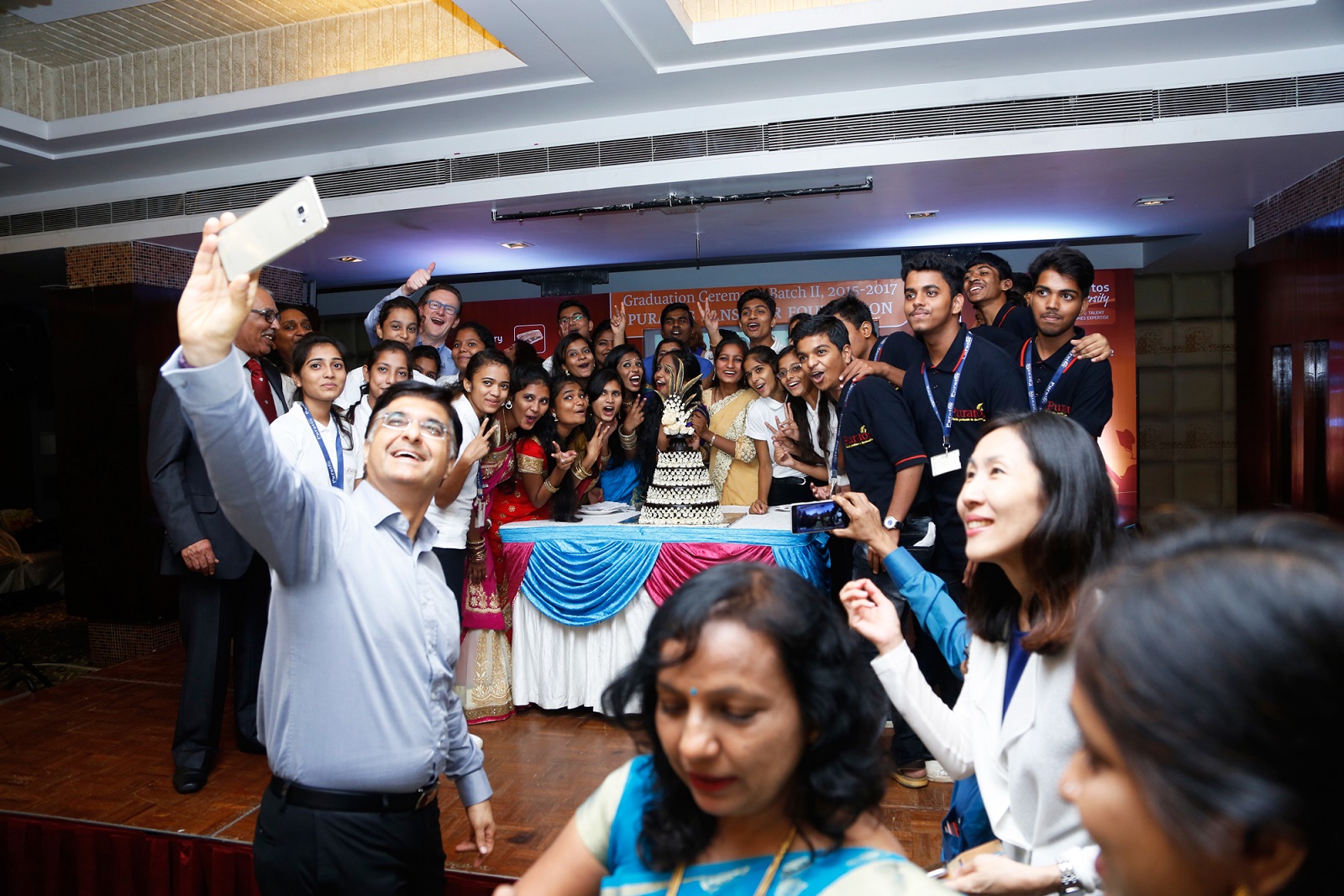 Puratos India says all of them have now been placed with top bakeries such as Star Anis, Dr. Brown Confectionery, Burgers and More, Oven Fresh, Pastry Point. Three students have been selected to work at Puratos India.
The course hopes to fill the skilled labour shortage faced by the bakery industry in India, says Dhiren Kanwar, MD (India) and Area Director (South Asia), Puratos Food Ingredients India Pvt. Ltd. "India's changing tastes has meant an explosion within the bakery space. This requirement has meant a huge demand for trained bakery and patisserie technicians."
A sweet tale
Asmita. K will soon start her first job with Star Anis as a trainer baker and is confident that she will one day carve a niche for herself in the industry. In fact she says that her younger brother too wants to join the course. "I am proud that my brother too is thinking to take baking as a career."
Swapnil Yadav thanks his mother for giving him permission to explore the "sweet world". "I love sweets. And when I heard about the course I spoke to my mother without any second thought she allowed me to join."