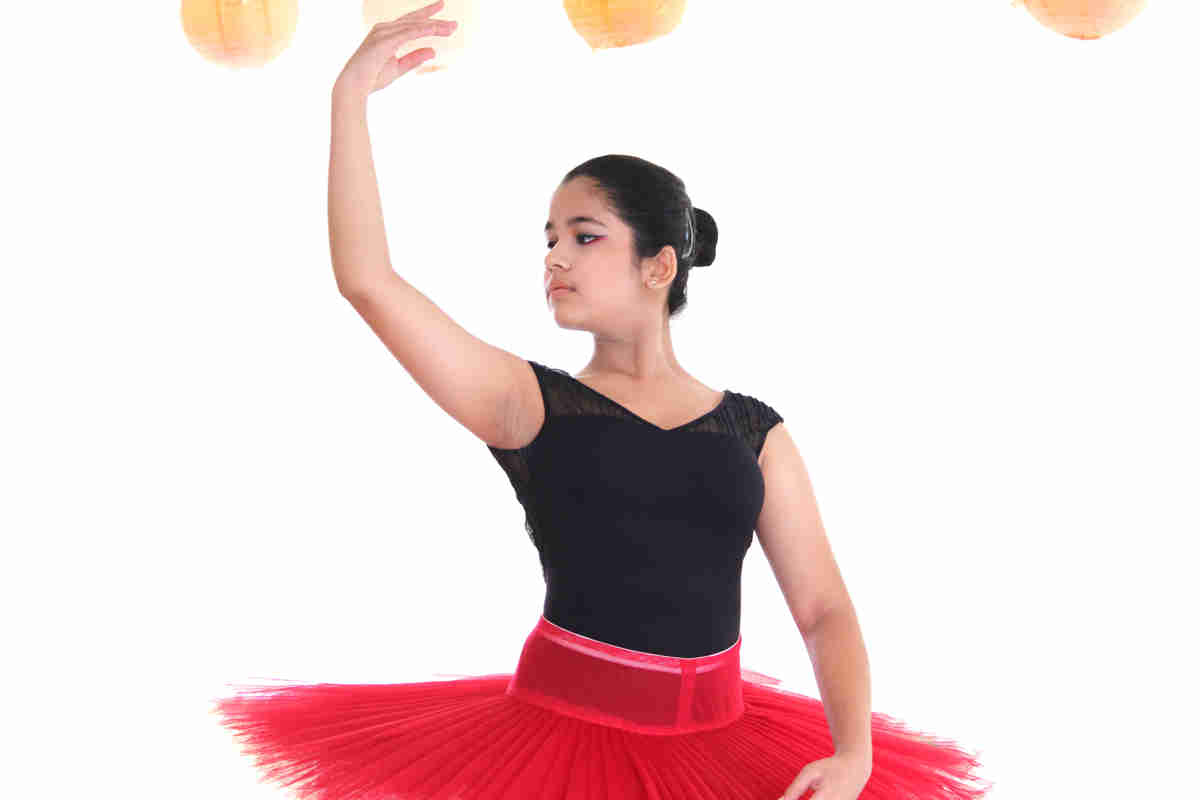 By Dr. Jayakar Ellis
Priyanshi G Parikh (13), an eighth standard student of Utpal Sanghvi Global School, Juhu will be performing a solo ballet variation from Swan Lake at the 'Junior A' category in Asian Grand Prix to be held in Hong Kong from 7th to 12th August. She is the first ballet dancer trained in India to be competing with 300 dancers from 15 countries at Asian Grand Prix.
Ms. Parikh became interested in ballet dancing when she was in second standard in Ruamrudee International School, Bangkok. "My father, who was working in sales department in an International company dealing in precious stones, was posted in Bangkok. We joined him when I was two months old," says Ms. Parikh.
She got enrolled in Ruamrudee International School in 2010 and took gymnastics as an extra- curricular activity. "My gymnastic teacher, who was a ballet dancer, inspired me a lot. I used to watch with fascination her sharp and crisp hands and arm movements, turns etc," she adds.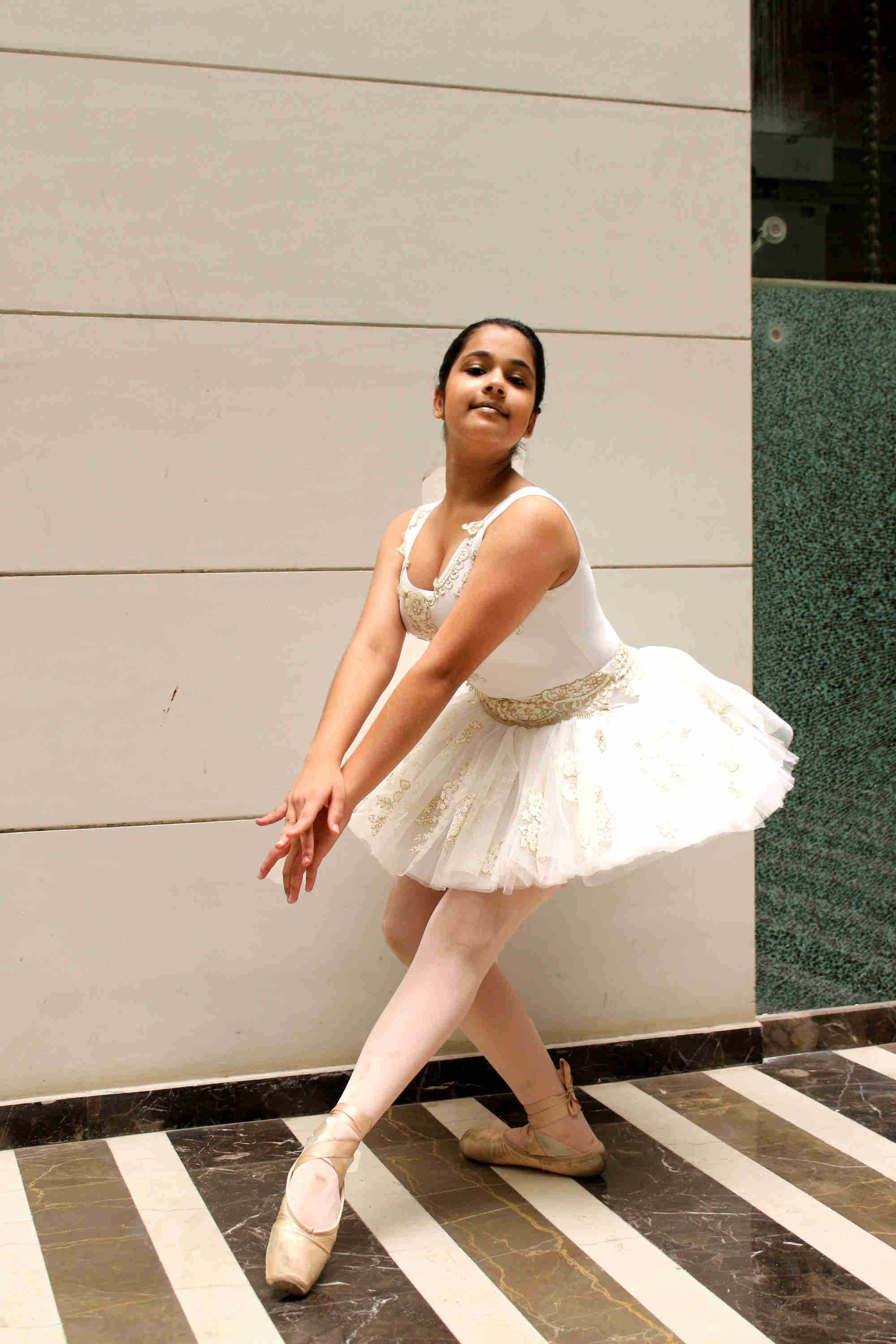 Ms. Parikh along with her mother and younger sister moved to Juhu, Mumbai in 2013. "I wanted my daughters to pursue education from Mumbai," says Mrs. Urvi Parikh, mother of Priyanshi.
"It was difficult to find good ballet teachers here but we found a dance academy in Juhu which taught various dance forms," says Mrs. Parikh.
Ms. Parikh was introduced to Apeksha Bhattacharya (27), a qualified ballerina trained under the masters of the Vaganova Academy in St. Petersburg, Russia. However, rigorous training in ballet started when Ms. Bhattachary opened her own Indian Academy of Russian Ballet at Ville Parle in October 2015. Ms. Parikh started getting four hours of coaching in a week.
Within two months, Ms. Parikh graduated from flat to pointe shoes and her movements became sharper and crisper.
"I wanted my students to compete at various competitions but did not think that we would be participating this year itself," says Ms. Bhattacharya.
However, seeing her dance postures, strength, endurance and desire to work for longer hours, Ms. Bhattacharya along with the parents decided to register in the Asian Grand Prix.
However, they came across a hurdle. "While registering our names, we found that while there was a slot for various Asian countries, there was none for "India" as no one had participated till now," says Ms. Bhattacharya. After writing a number of emails to the organizers, Ms. Parikh was finally registered for the competition in March this year.
The journey since then has been very strenuous for Ms. Parikh.  While she had the desired flexibility and self confidence, she was slightly overweight and had to drastically reduce her weight. "Weight plays an important role in ballet dancing as one requires to stand on pointed feet for long," says Ms. Bhattacharya.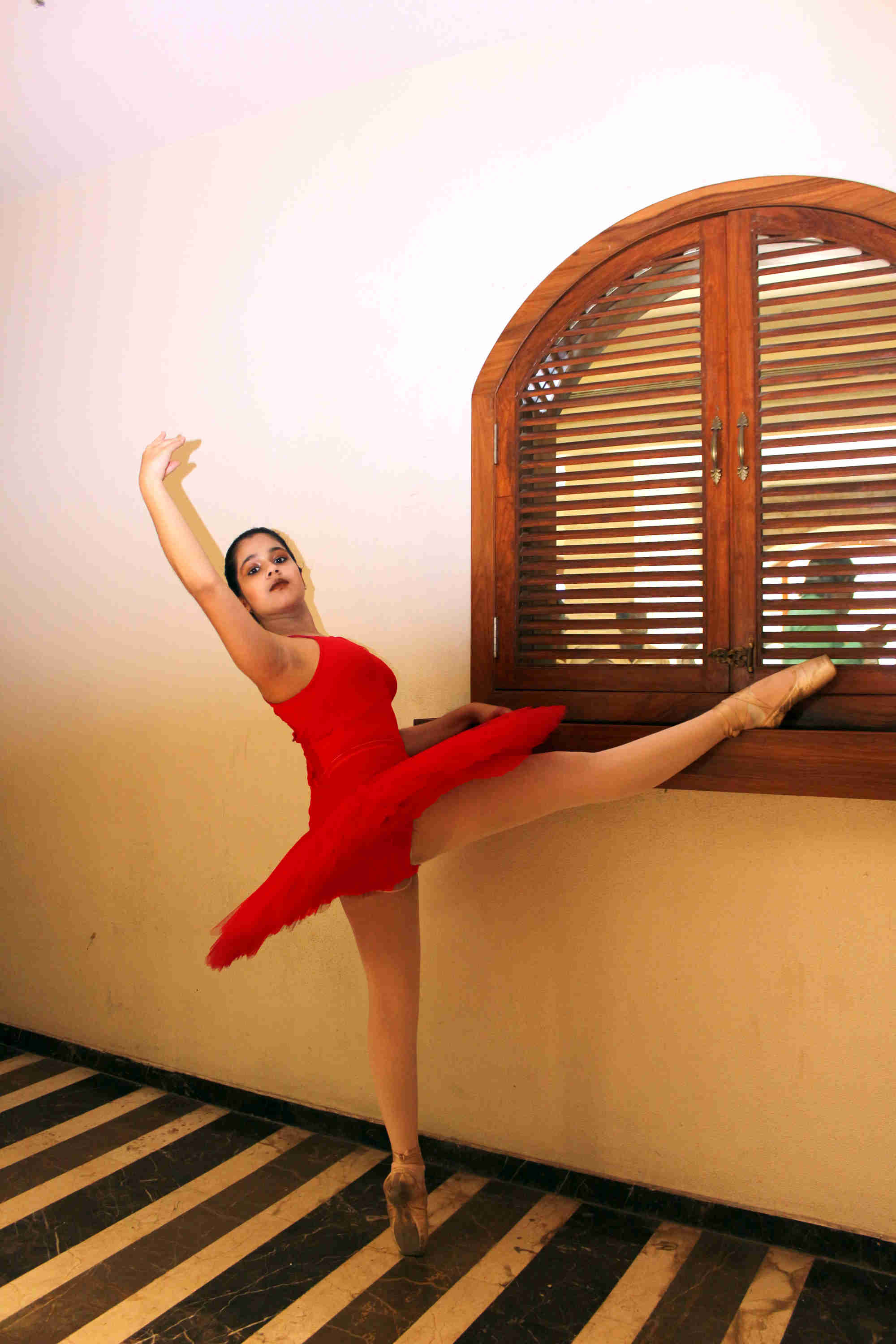 "I had to follow a strict diet regime recommended by Ms. Bhattacharya and a nutritionist though I was allowed to binge once in a while," says Ms. Parikh with a smile. She lost around 6 kgs in three months.
The practice sessions also increased and since March she has been practicing four times a week for two hours each. "On Saturdays and Sundays, I practice for nearly four to five hours," says Ms. Parikh.
At the Asian Grand Prix, Ms. Parikh will be performing the Pas de trois Act I of Tchaikovsky's composition 'Swan Lake'. "The dance was chosen from a list of variations given to us by the organisers. It is a combination of beautiful arm movements (port de bras) along with quick allegro steps (turns)," says Ms. Bhattacharya.
Asian Grand Prix International Ballet Competition (AGP) is an art educational platform created to inspire and recognize the artistic excellence of passionate and dedicated ballet dancers. The competition aims to provide opportunities for young dancers to demonstrate their talents, explore their potentials, and learn from the experts as well as their peers.  Outstanding dancers receive awards and scholarships of renowned ballet schools to further their education and professional career.