By:- Varda Sharma
For Harsha Sharma (30) one thing that disturbed her the most was the sight of unpleasant, stinky piles of garbage scattered across the roads, city outskirts and beaches. "When we see around our cities we come across colourful, thin, filthy polythene bags, disposable food plates, cups and pet bottles scattered along roadside and especially at the outskirts of every city," says Ms. Sharma who felt the need to find some eco friendly solution for this.
A Pharmacy graduate with marketing degree in business administration with a rich experience in pharmaceutical marketing, Ms. Sharma founded Greenfare Eco friendly Solutions, a startup based in Mumbai in 2015 with the sole aim of providing alternative eco friendly solutions to non bio degradable disposable table wares and containers.
Greenfare mission is not only to provide eco friendly alternatives but also to educate and spread awareness on the need to adopt sustainable lifestyle which will help to preserve mother nature.
Greenfare tableware products are made from the disposable naturally fallen leaves of Areca palm tree. "Hence no trees are harmed to manufacture the products," she says. The naturally fallen leaves are collected & cleaned with fresh water before manufacturing the plates. There are no chemicals used in any of the process. "The products are 100% natural and biodegradable leaving no trace of any waste behind after degradation; food safe (hot / liquid), microwavable, oven safe, freezer safe & compostable.
Presently Greenfare has 100 + active clients including super markets, provisional stores, restaurants and eateries spread across the country. "We will soon be expanding in the overseas market too," says Ms. Sharma with confidence. Greenfare has versatile range of products available in more than 25 sizes and shapes in Areca tableware, sustainably manufactured paper straws & sugarcane Bagasse tableware which can be purchased online from https://greenfare.in and also from provisional stores in local market of Mumbai & Jaipur.
Unfortunately most of the manufacturer that makes this kind of plates are very small scale manufacturer and provide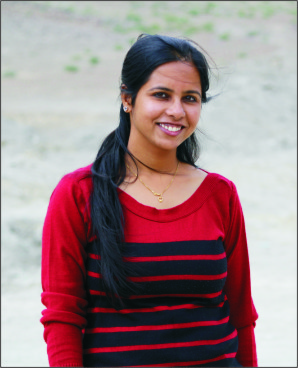 jobs to many locals especially women, due to lack of awareness about this product and lack of availability, these products are underutilizedthus most of it is exported to overseas through middlemen. "Hence, while such elegant & sturdy leaves are available in India, we don't value it and our western counterparts know the benefits of these products."
For Ms. Sharma, Greenfare's mission is not limited to expanding profits but in earning customer satisfaction and bringing change by promoting sustainable living. "During this process we make some profits too," she says with a smile.
Eager to promote these eco friendly alternative solutions, Ms. Sharma's ultimate desire is to "make Greenfare as a one stop solution for all eco-friendly products for day to day life by adding array of environment friendly products."