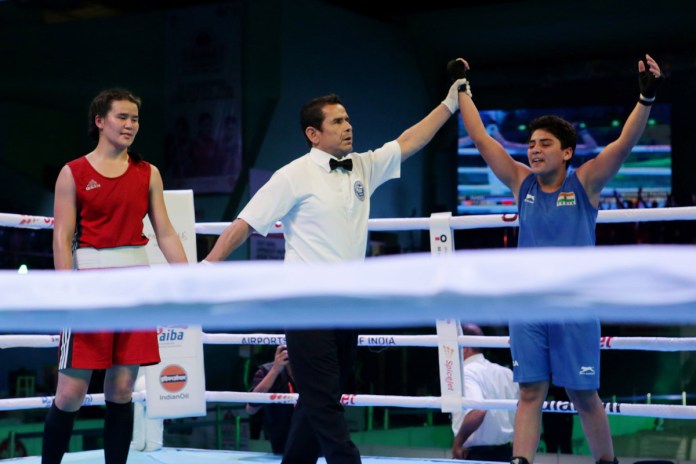 At the AIBA World Women's Youth Boxing Championships, India topped the medals' chart by bagging five top positions to finish overall champions for the first time on Sunday at Guwahati.
Nitu (48kg), Jyoti Gulia (51kg), Sakshi choudhury(54kg), Shashi Chopra (57kg) and Ankushita Boro (64kg)- all won gold medals.
Of these, Jyoti also qualified for next year's Youth Olympic Games in Argentina.
Adding to the tally were two bronze medals secured by Neha Yadav (+81kg) and Anupama (81kg), making it India's best ever performance at the marquee age group event.
The country had won just one bronze medal at the previous edition of the event and had not won a gold since 2011 when Sarjubala Devi secured the yellow metal.
Up against Kazakhstan's Zhazira Urakbayeva, Nitu was the first to walk into the ring for India today and she had it rather easy against the Kazakh, whose footwork was all over the place and she struggled to keep her balance.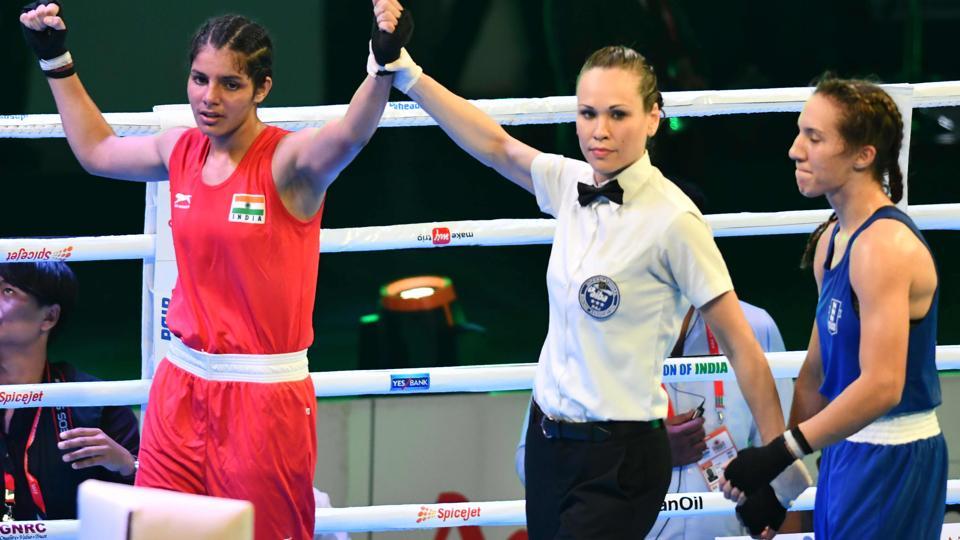 Nitu took her time to get a measure of her rival but once she was done with it, the Indian had no trouble connecting her straight punches.
Jyoti's bout against Russia's Ekaterina Molchanova was fought on an even keel. In an exciting contest, both the boxers matched each other punch for punch and had the packed stadium on its feet with their exchanges.
Similar was contest between Sakshi and England's Ivy-Jane Smith.
Shashi, however, did not face much of a contest from Vietnam's Ngoc Do Hong even though the judges ruled it 3-2 in her favour.