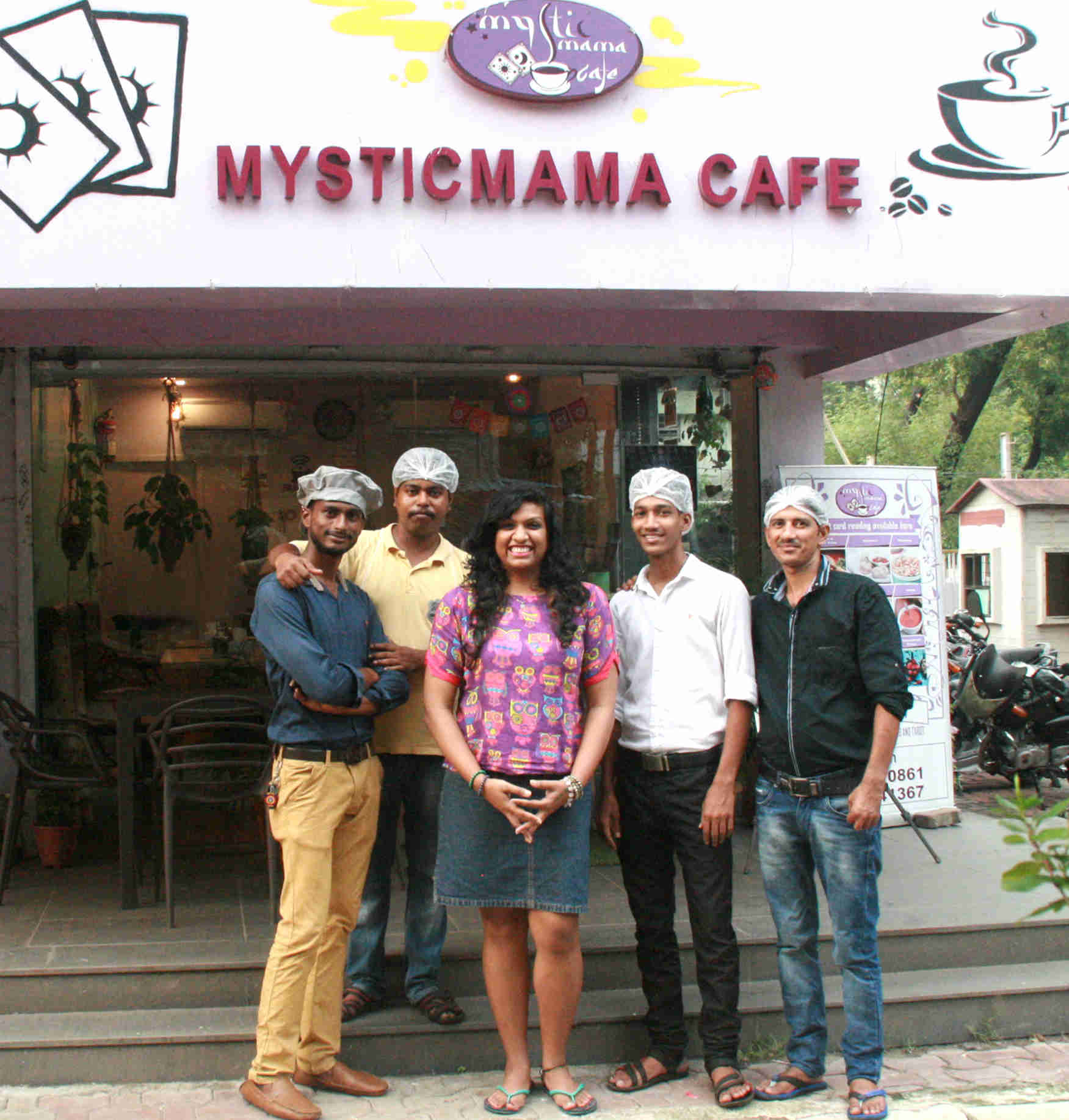 By: Meena R Prashant
After completing her graduation from Chennai in Visual Communication and Post Graduation in Film and Television, Mahalakshmi Sundar became a part of the corporate world for more than 10 years. However, Ms. Sundar desired to do something different rather than the usual monotonous 12 hour shift job.
"I always nurtured a dream of having something of my own- something which will be close to my heart and at the same time be a service to all," says Ms. Sundar.
MysticMama Cafe was launched on 19th February, 2017 at Sector 7, Vashi, Navi Mumbai with the motive of it being more than a cafe. "I wanted to create a warm cozy feel good place, where one can relax, sip coffee and be at peace." Hence, she decided to integrate Coffee, Food along with Tarot, which she personally loved and wished to share with others.
The name of the café also has an interesting origin. "Mystic means something which is unknown, Mama means 'Mother' (a fond way to call mother). It is a place which connects and brings all your three bodies- physical, emotional, spiritual- together for you to explore and learn about," she says with a smile.
What makes MysticMama Café different from the other cafes? Well, the positive vibration, fantastic energy mixed with homely simple fresh food and delicious lip smacking hot and cold brews of coffee. Apart from that it also offers tarot readings, Crystal healing, Reiki & Chakra Healing and Meditation Classes.
Completely bootstrapped, the entire team in the café does multi tasking to cut cost. Hence, you will find the super chef doubling up as Barista (a person who makes coffee) and an artist to do the daily specials.
Like any business, Ms. Sundar too faced a number of challenges- the prime being spreading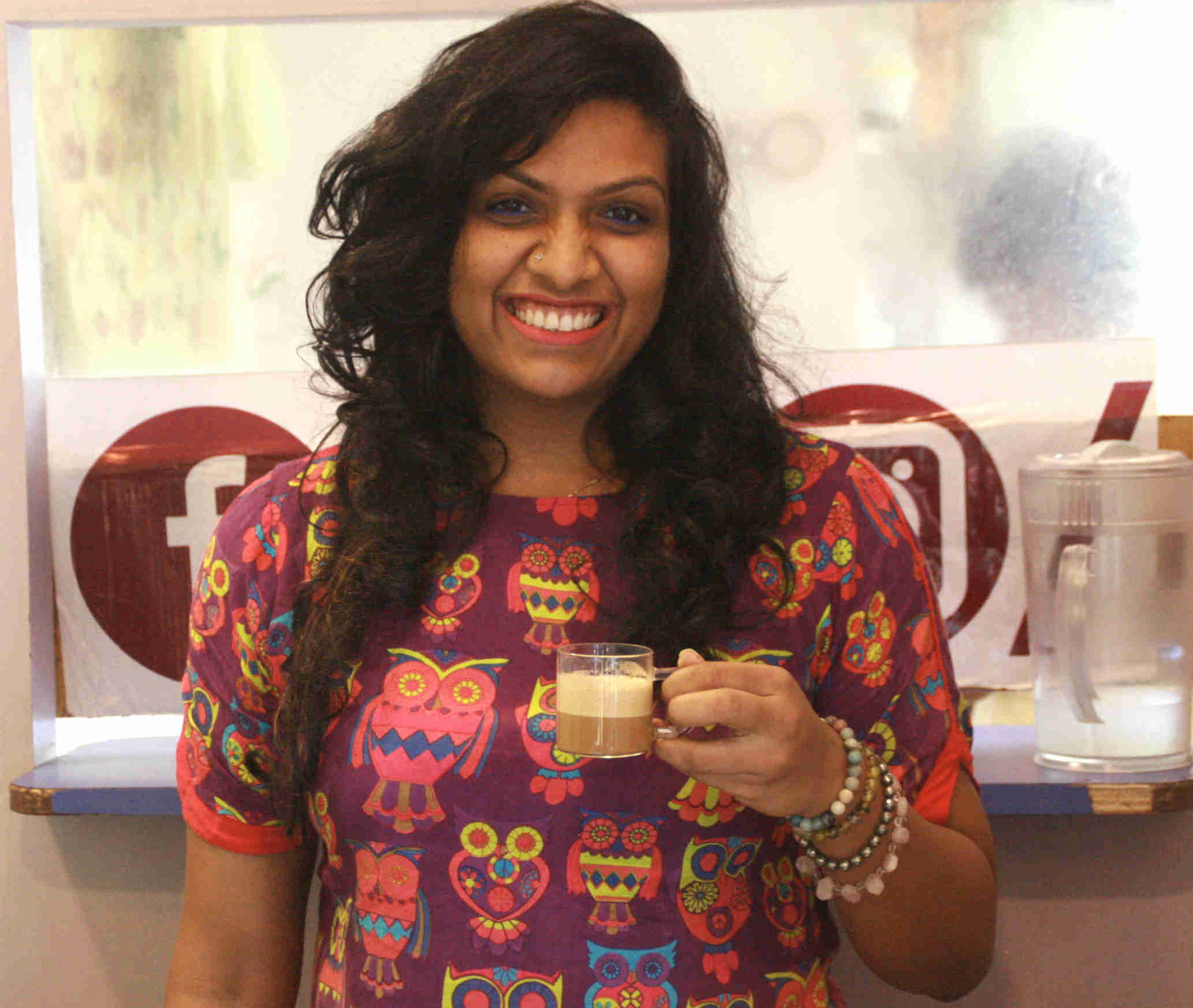 awareness. "As the café is located in the interiors of Vashi, it was a challenge to get guests as the number of walk- ins are less," she says. However, after successfully completing ten months, MysticMama café now has 95% repeat customers. "Once they walk in I guarantee they are definitely coming back," says Ms. Sundar with a grin.
The menu is simple yet there are various options available. People can choose from continental, Italian fast food with healthy options of salads, soups and a variety of coffees, teas, smoothies. To ensure that the customers get fresh food, all the vegetables are bought on a daily basis including the chicken. "Our Coffee is specially brought from Coorg to have the authentic flavour customized to MysticMama Cafe and so are the flavours of tea as well," she informs.
For customers staying in the vicinity of Sectors 1 to 10, Vashi, they have the option of free home delivery. While others can even order through Swiggy, Food Panda, Zomato of which MysticMama Café is member.
"I want MysticMama Cafe to become a phenomenon all over India where anyone and everyone feels the positive vibration, to feel calm relaxed and energized. This is more than a Cafe to me which I hold dearly to my heart and want people to experience this," says Ms. Sundar before signing off.