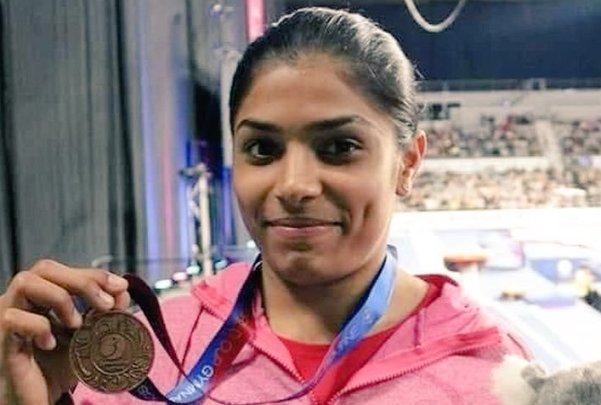 By Dr. Jayakar Ellis:- Aruna Budda Reddy (22) has made all the Indians extremely proud by becoming the first Indian gymnast to clinch an individual medal at the Gymnastics World Cup in Melbourne. She bagged bronze in the women's vault after scoring 13.649 to finish behind gold medallist Tjasa Kysslef of Slovania and Emily Whitehead Australia who took silver. The other Indian woman in contention, Pranati Nayak finished sixth with a score of 13.416.
Reddy, a former black belt and Karate trainer had won her first National medal in 2005. She finished 14th at the qualification round of the Vault apparatus at the 2014 Commonwealth Games and went one up with a ninth-place finish at the Asian Games. Also, at the 2017 Asian Championships, Aruna finished on 6th position on Vault.
Sixteen countries are featuring in the World Cup series event this year across two days of qualification with the top eight teams athletes on each apparatus heading to the finals.