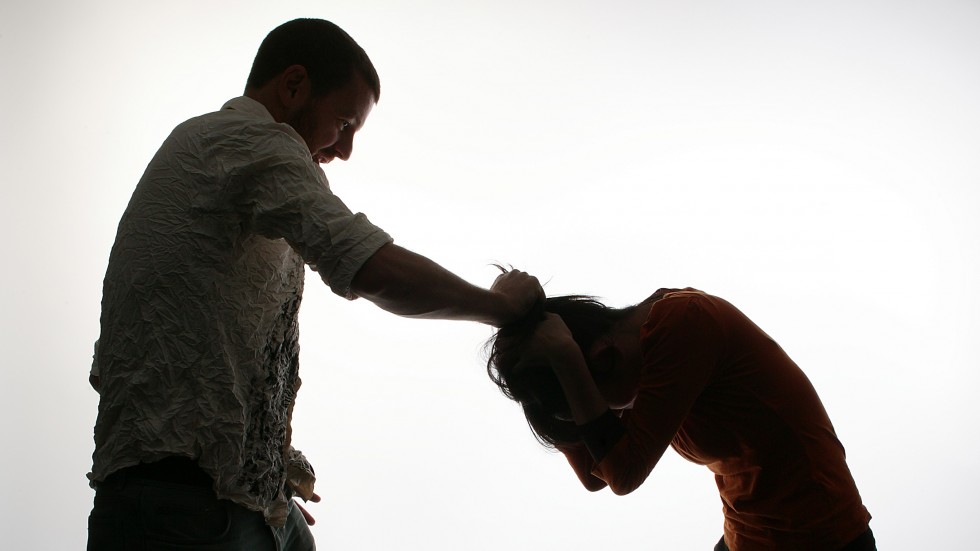 By: Rita Bandyopadhyay
Is 'Stree Shakti' (Woman power) a weakness to raise a voice against oppression and abuse or is it a woman's mindset that she is the thumping ground that never breaks and a punching bag that never wears out? Or is she the melting pot of all negative energy? The writer shares a personal experience and seeks opinion from the readers on this
I had a very hectic day – got up seven in the morning, cooked lunch for my little
kid and rushed to Andheri station to catch 8.55 Virar fast local to reach Churchgate. Walked 10 minutes to reach office by 9.50. It's like a tug of war between my time and the things to do in the morning. After finishing the day's work managed to leave office by 5.50 (ten minutes early). Its 6.45 in the evening and I was sitting in the window seat of a home bound bus which will take 15/20 minutes to reach my stop, again 5/7 minutes of walk to reach home. There were loads of chores to finish at home and most important of all I was eager to be with my little son to help him with his studies and other things.
          I was wondering why the bus was still not moving? Should I take an auto rickshaw to save 5 minutes? Suddenly some kind of scuffle between a man and a woman drew my attention. That was the time, more than ten years back, when Andheri station used to look totally different. The couple I mentioned earlier, and some other street dwelling families used to run unauthorised bike stand adjacent to the outer wall of the station. The bus depot used to be just opposite the station, which is still there.
            The lady, a strong built dark thirtyish, was collecting money from the owners of the bikes kept in the morning. The man, a slim lighter complexioned, was smoking a cigarette. Suddenly he pulled her hair and brought the lady near their shanty made of torn cloth and plastic sheets next to the bike stand. Then he started slapping and punching her with force. The lady was standing almost without any movement with a strange and stoic expression on her face. The man was hurling verbal abuses also which I could not hear but I could see their face quite clearly. The man's face was full of frustration and his senseless anger towards his wife brought out the helpless man in him. But the way, the lady was standing and letting her man to bring out his anger on her, left me dumbstruck. As if she was pacifying the angry child in her man, her expression less face and casual attitude was telling something more. I was so much affected by the incidence thought of getting down from the bus and intervening. Being an NGO professional (social worker) and working with the under privileged sections of the society for quite some time, I got really disturbed.
           The bus I boarded started moving; my mind got intensely engaged with the thought of the incidence. Way back home I kept on thinking about it. To be very precise, I was thinking about the lady the way she handled the situation. But at the same time I was angry and irritated that she got beaten up wilfully. The feminist part of my mind argued why did she do it to herself? When she could have easily avoided or even she had the physical strength to overpower the man. My neutral mind argued, women are like that, symbols of patience and perseverance. Is it because she was the mother of this man's children and wanted their father to be around? Or did she really love the man and wanted him to cool down? Why did she allow this particular man to beat her right and left and behave as if nothing had happened? Usually any other woman like her would scream and counter abuse the man loudly, and even try to counter attack. Why did she behave so differently?
           This big 'why' kept on haunting me for long. Whenever I recounted the incident I could visualise the woman's face with that weird expression. It left a permanent mark in my mind. I looked for reasons behind this woman's strange behaviour pattern. This man might have been a poor and meek man who got shoed away by every second person he met. But with his lady he tried to behave like a lion and the woman's behaviour was like, as if she had validated his actions.
Women get beaten up by their husbands in all strata of the society. That was not my focal point, I awed by the way this particular lady faced the situation. At the same time I could not stop thinking that woman would always be a woman. Even in the most adverse situation in life she would not like to break a damn thing. She would hold on to a very abusive relationship just for the sake of it.
Is it "Stree Shakti" (Woman power) or weakness to raise a voice against oppression and abuse? Is it woman-mindset that she is the thumping ground that never breaks and a punching bag that never wears out? Or she is the melting pot of all negative energy that turns into positive? Is it inadequacy or STRENGTH? These questions bothered me a lot whenever I thought about this lady. Sometimes I looked around and sometimes I looked inside. But was never satisfied with the answers I got till now. Finally I decided to share this story with all of you and seek opinion on this.