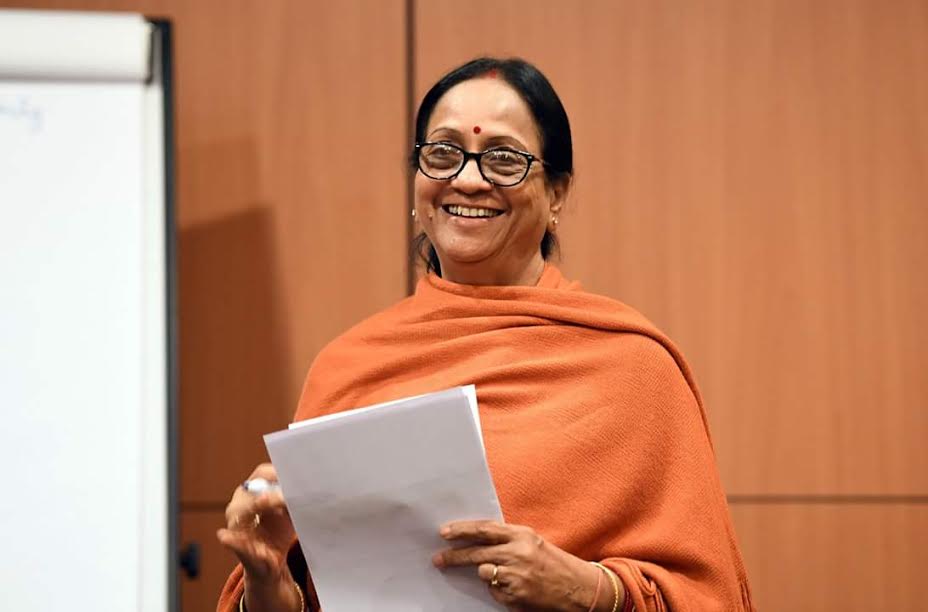 By: Varda Sharma
Working with a vision of 'Together We Can and Together We Will Conquer Cancer', V Care Foundation, a voluntary support group, founded by Mrs. Vandana Gupta, has been dedicatedly providing free help, hope, awareness and education to cancer patients and their families through their outreach programmes and services in Mumbai since 1994.
"For many cancer survivors, the challenges of a cancer diagnosis don't end with treatment. Emotional recovery is sometimes longer and even more difficult process than physical recovery. Family, friends and co-workers expect that the day treatment ends, it will be the day you are back to normal. As a cancer survivor, you know this is far from the truth. Cancer patients do not need endless sympathy or to be coddled. All they need is encouragement, Hope and more often than not, a big dose of 'You Can Do this'," says Mrs. Vandana Gupta.
Genesis of V Care Foundation
The decision to start an awareness and education programme on cancer came into being in 1993, when Mrs. Gupta was diagnosed with stage III cancer of Hodgkin Lymphoma.  "I wanted to know in detail about my health, the treatment procedure, the Do's and Don'ts, but there was hardly any information available on cancer at that time," recalls Mrs. Gupta.
Doctors did not have much time to impart all the knowledge and there was really no one who could satisfactorily give answers to her queries. After the completion of her treatment, Mrs. Gupta decided to start a voluntary service of providing information about the treatment procedure, side effects of medicines, counselling and providing reassurance to patients battling with cancer at Tata Memorial Hospital, Parel, Mumbai. Gradually other cancer survivors joined in her initiative and on 21st February, 1994, V Care Foundation made a humble beginning with 8 volunteers. "We had practically nothing in hands but only strong will power to help cancer patients," recalls Mrs. Gupta.
In the very first year of its inception, the Foundation organized a programme for cancer patients at Horniman Circle, Mumbai in 1995. "This was our first major programme and we had absolutely no clue as to what and how we should go about it," says Ms. Gupta. To their surprise, 500 people attended the programme and enthusiastically participated in the question-answer sessions with many of them sharing their experiences and motivating others. The programme was compered by renowned Ameen Sayaani of All India Radio. "The programme was a huge success and was attended by renowned Bollywood and TV personalities like Shashi Kapoor, Priya Tendulkar, Sunil Dutt and many others," says Mrs. Gupta with a smile.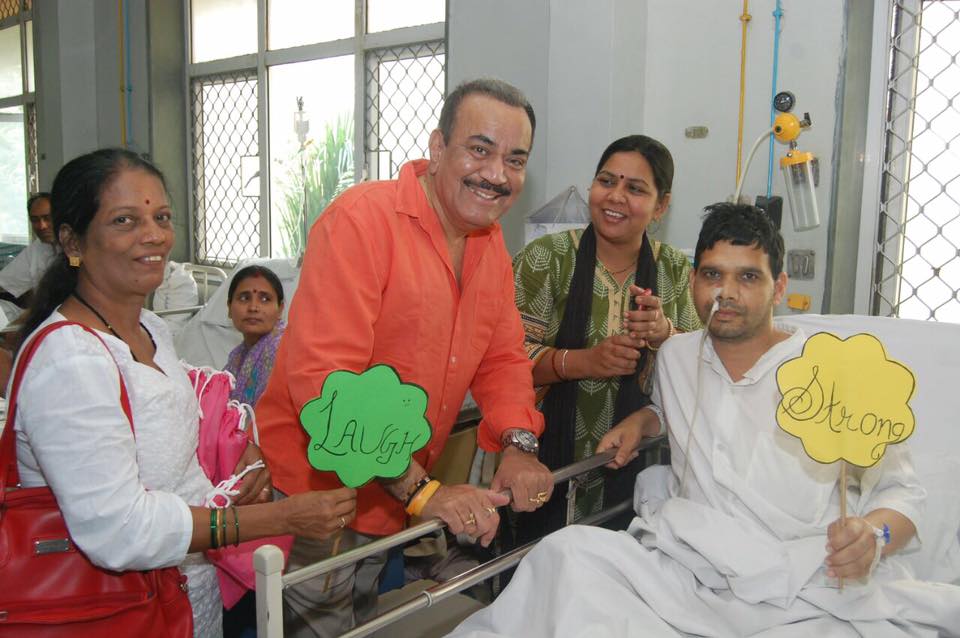 Since then V Care Foundation has come a long way. Till date, the volunteers of V Care have interacted with more than 2,30,000 patients. In addition, they have on a regular basis, implemented programmes like organizing Cancer Survivors Day, organising awards functions to felicitate cancer survivors, care givers, volunteers etc; providing financial support to patients, distributing infection control kits besides spreading awareness on cancer through pamphlets, booklets etc.
"Cancer Survivor's Day is celebrated on the second Saturday of February every year since the last 20 years to spread the message of survivorship. We honour cancer survivors and give awards to patients (Victor Award) for their courage, determination and positive attitude. Nominations for such awards are invited and a jury of eminent members nominate patients for such awards. The movement has now spread to Delhi, Chandigarh, Jaipur, Kolkata, Hyderabad, Bangalore and Pune," informs Ms Alka Desai, a volunteer.
 Hamari Pathshala
Keeping in consideration, the wards who come along with parents undergoing treatment and also the cancer children themselves, V Care Foundation runs 'Humari Pathshala' at Gadge Maharaj Dharamshala, Dadar. "It is observed that children who accompany their parents often miss out their studies during the course of the treatment which usually lasts for around 6 or more months. To help these children we run a school at Dharamshala, where most of the families who come from across the country for treatment stay," says Mrs. Gupta.
Depending upon their age group, the children are either given personal coaching in the subjects or are encouraged to join in the various courses that are being conducted in the School.
Similarly, V Care Foundation has also established a Toy Room at Tata Memorial Hospital for children patients.
"The play room was started with the idea to divert the minds of the children as well as give some time off to the parents/caregivers so that they could do their chores. Our volunteers interact with the children by way of playing with toys with them or doing some art and craft activities. Story telling is also an integral part, especially during festivals or other important dates our volunteers tell them the significance of that day. Children borrow story books/ colouring books/ toys for their leisure hours. Little bit of study skills is also imparted to them like basic Mathematics or English grammar while puzzles help the mind to be active," says Jyoti Patil Shah, another volunteer.
Ummeed- Cancer Helpdesk
'Ummeed' is a unique Cancer Helpdesk initiated by V Care with the aim to provide information to patients and their caregivers on various issues ranging from government schemes, NGOs, trusts/charitable organizations and hospitals for financial assistance; different support groups for cancer patients/survivors and relatives as well as list of budget hotels/accommodation for patients and relatives during treatment. It is a toll free number 1800 22 6780. The Helpdesk provides information based on the geographic location and income status of the caller.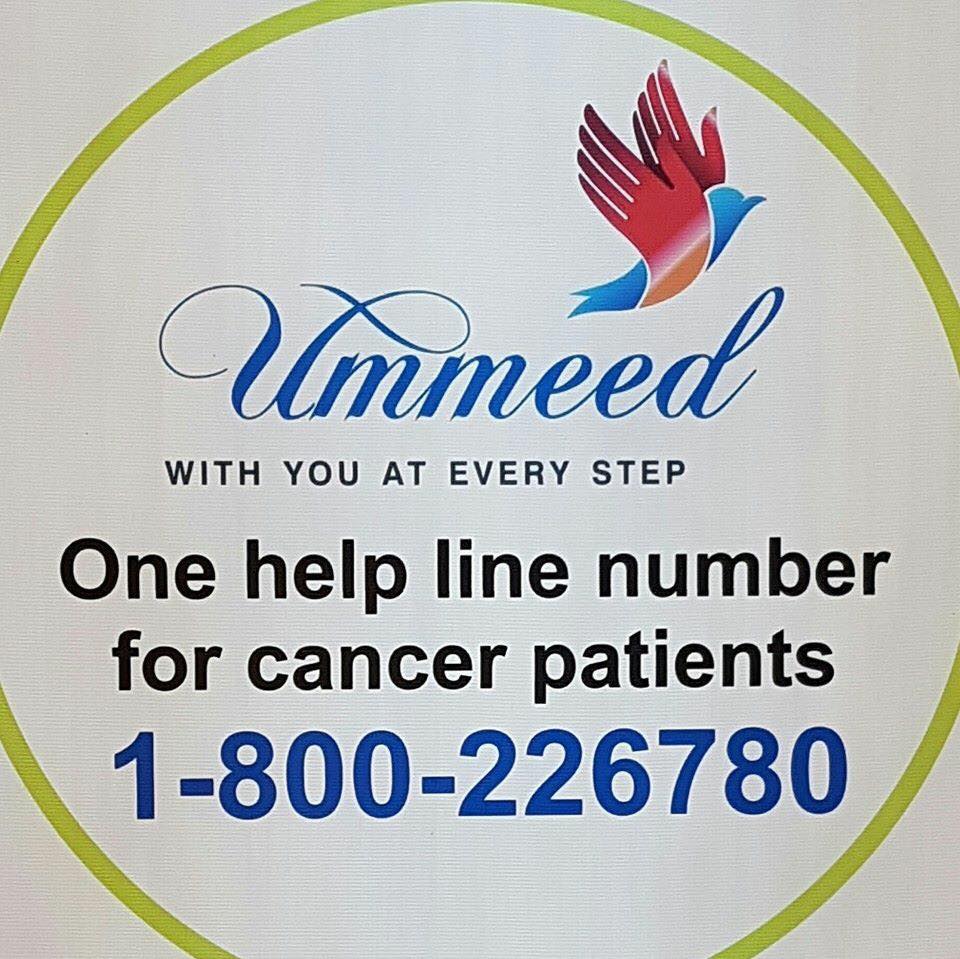 "Until we hear the words "There is a cure for cancer", we will continue to fight on behalf of these warriors and their families. We urge others to join us as well in this fight and support our mission to provide free help, hope, awareness and education to cancer patients and their families through outreach programmes and services that improve the quality of their lives," stresses Mrs. Gupta.
Mobile Helpline: 9821949401 / 9821949402
Toll free: 18002091101, 1800226780 (UMMEED)
Facebook: www.facebook.com/vcarefoundationindia (provides latest updates)