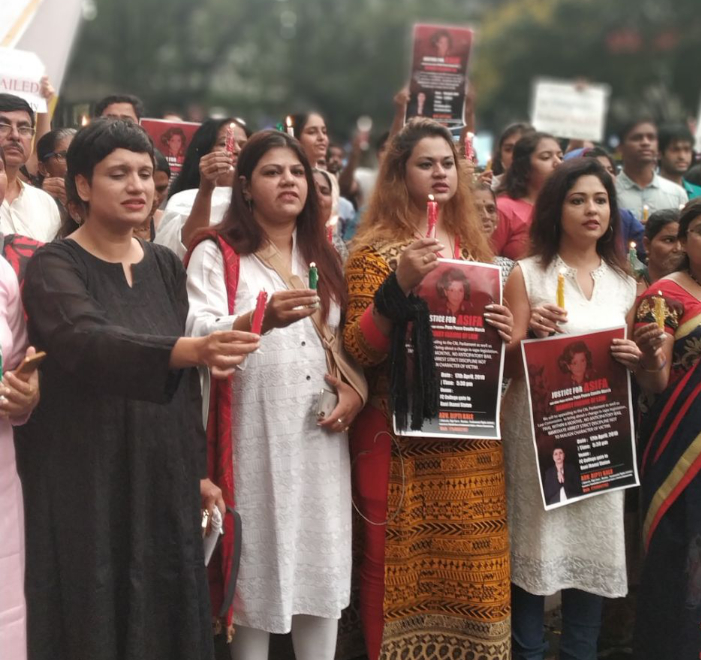 By: SNN
Pune: A candle march was organized on 17th April, 2018 from Fergusson College to Rani Jhansi statue at Balgandharva Chowk, Pune to demand justice for the victims of Jammu and Kashmir's Kathua and Uttar Pradesh's Unnao rape cases involving minors. The protest was led by Advocate Dipti Kale and social activist Trishla Rane and was joined by people from all walks of life.
The participants demanded the following changes in the law system:
1) The fast track court should facilitate trial within six months of the rape case.
2) Strict discipline to not malign the character of the rape victim, and the court should proceed the case not on the basis of caste and religion but according to the severity of the crime.
3) In sensitive rape cases, bail should not be given; neither should the judge be transferred.
4) The court proceedings should be made open for viewing by all & should be recorded on camera.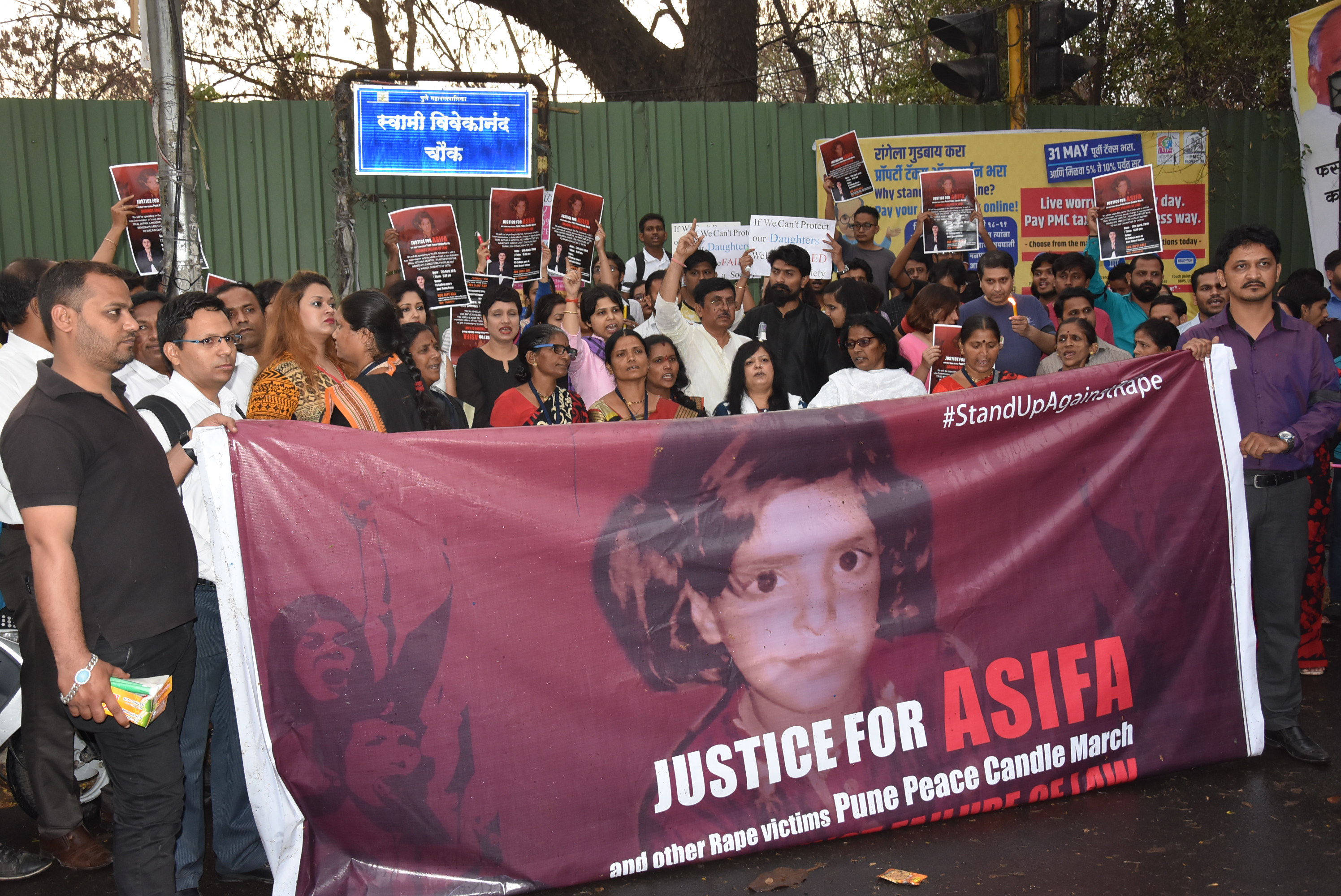 Speaking on the occasion, social worker Trishla Rane said, "Through the petition we seek the government to reform the rape laws and pass on the judgments of such cases in a fast track court to get justice for the victims in time. It also requires a revolutionary change in our society and the legal system, so that the accused is forced to think about the consequences and punishment before committing such crimes."
"Women of our society need to understand that it is high time and now we need to stand up for ourselves to bring about this change unitedly in the legal system," expressed Advocate Dipti Kale.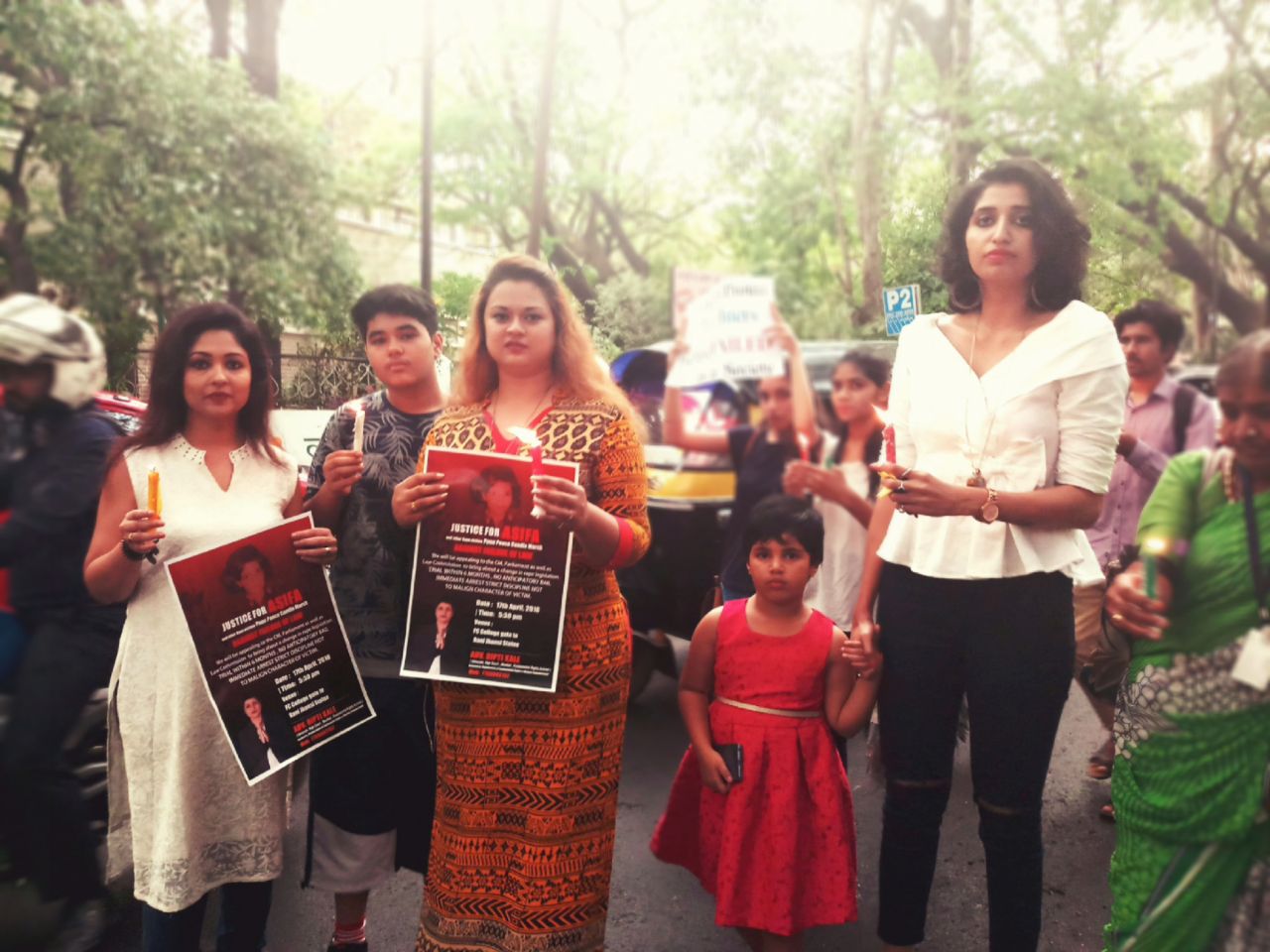 "Rape is the most barbaric form of insanity and there should be zero tolerance law against such inhuman crimes. The government should have fast track courts for such crimes and no anticipatory bail should be given to the culprits. The punishment should be of the degree that there is a terror in the minds of other criminals before even thinking of committing such inhuman offence," said Prachi Kowli Thakkar, renowned TV actress.
Also present in the protest march were, Sonia Shetty (Mrs Commonwealth Asia Pacific 2016), Trupti Desai – Gender Equality Activist, Ashwini Shewale (Founder of Class Pune Women), Swapnil (Baba) Kamble, Savita More, Anil, More, Milind Pandharipande, Rajni Kale and others.
There is massive outrage in the country over the gruesome gang rape and murder of an eight-year-old, Asifa in Jammu and Kashmir's Kathua and the gang rape of another minor in Uttar Pradesh's Unnao with people taking to the streets and demanding strict action against the perpetrators.