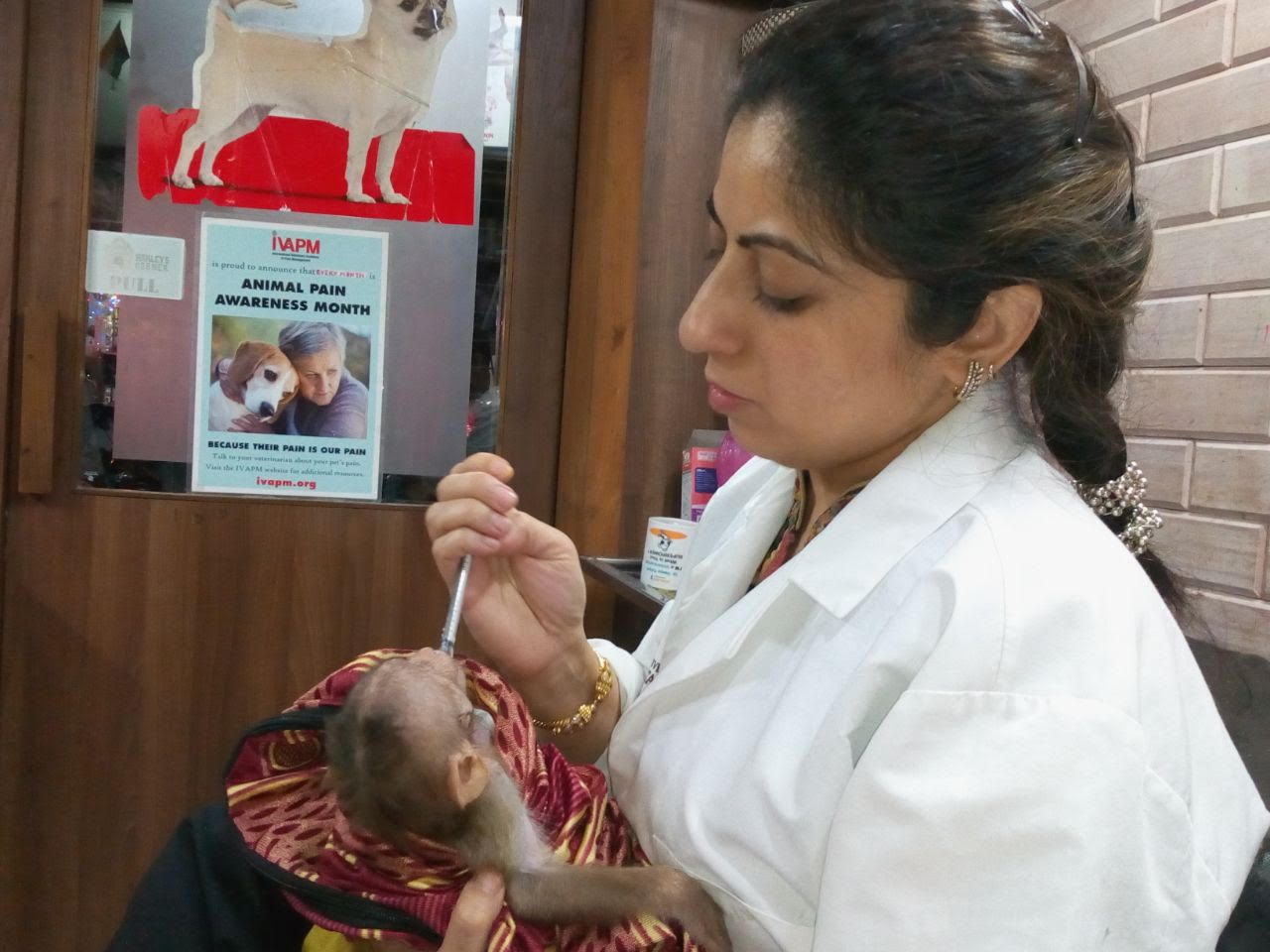 By: Varda Sharma
One of the very few veterinary professionals in Mumbai practicing pain management in animals using alternative/integrated treatments such as acupuncture, Transcutaneous Electric Nerve Stimulator (TENS) and cold laser along with regular allopathic medication, Dr. Deepa Katyal, is a well known veterinary doctor practicing in Chembur. She has been associated for more than a decade and a half with various voluntary organisations involved in the rescue, treatment and rehabilitation of all types of animals including exotics and wild life that include injured eagles, snakes, monkey and other reptiles, birds and companion animals both stray and pets.
"Pain is a major factor when treating animals. There was an electrocuted monkey infant who had 60-70% burns on both the limbs and the entire face was charred. One can imagine the amount of pain and suffering the infant must be going through," she says.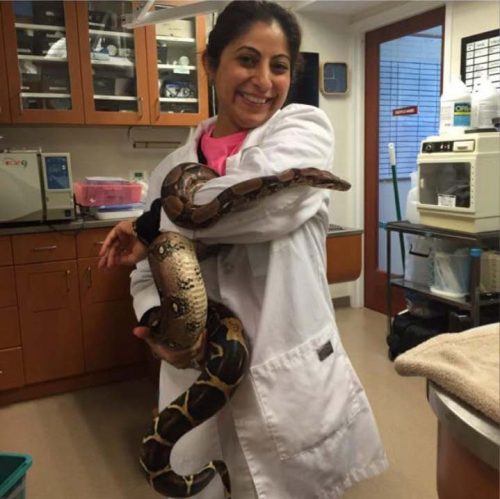 Her passion to work for the animal dates back to her childhood. As a child Dr. Deepa grew up in the company of several pets- from tortoise to ducks besides dogs and cats. Like her father, she nurtured a deep love for animals and would take care of the pets like her baby. Remembering an incident when she was just seven, Dr. Deepa says, "One Sunday morning when I was helping my father bathe our pet dog, a baby bird fell near the window." While her father rescued the bird it lost her wings and a foot due to the injury. "I would take care of the bird all day and would even skip playing with my friends just to be able to stay with the birdie," she says. Very soon the bird recovered and also shared deep affinity to Dr. Deepa, following her where ever she went. Unfortunately, one day while following her footsteps, the bird came under her foot and died. "I was completely shattered and devastated," recalls Dr. Deepa. Holding the birdie in her hand, Dr. Deepa decided that day to be an animal doctor and not let any animal die.
True to her promise, she became a veterinary doctor and pursued Master of Veterinary Studies from Australia in 2003. After being in clinical practice for more than 13 years, she felt the need to work on pain relief for animals and to incorporate the same in her practice. She pursued a pain and rehabilitation specific programne in the United States of America.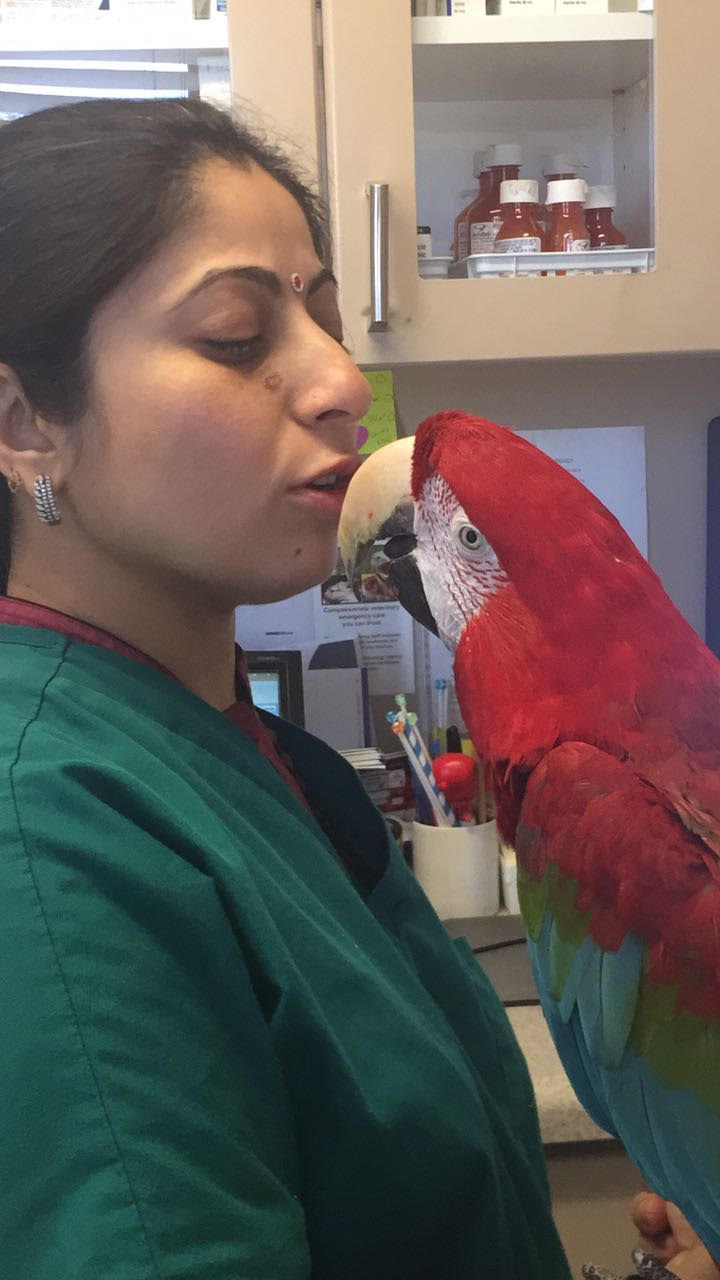 So which are the animals that can be effectively treated with pain management? Well, says Dr. Deepa "All animals that involve working around pain care, neurological condition." Animals, reptiles or birds that are suffering from old age arthritis, routine pain cases, injuries, trauma accident, immobility, spondylitis, intervertebrate disc disease (IVDD), neurological conditions epilepsy, chorea, chronic muscle disorders, cancers and a lot more can be effectively treated with pain management.
"While one cannot expect miracles in the field of rehabilitation, miracles do happen. There are cases of pets returning back to complete normalcy" says Dr. Deepa.
She is now working actively with a technical team to offer affordable wheel carts and other equipment including prosthetics which are tailor made as per requirement and dimensions of the pet. Also in the pipeline is a state of an art rehabilitation and physical therapy & pain care centre for immobile and animals with mobility or neurological disorder like an underwater thread mill, hyperbaric chamber, various exercise equipment for enhance muscle movement and help disorders.
"I want pet owners and animal lovers to just understand that there is hope and treatment for them. One should not lose hope," says Dr. Deepa Katyal.