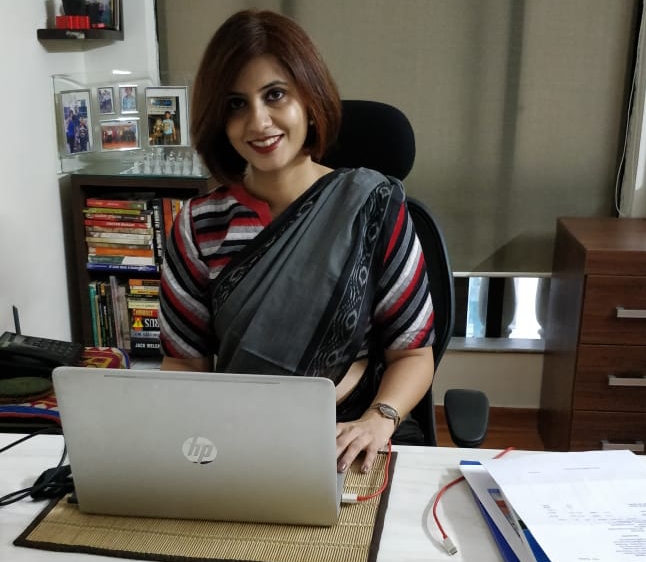 By: Varda Sharma
After a decade long successful corporate career in Marketing Communications, Shikha Trivedi Singh (Masters in Communication Studies, Pune University) decided to take a sabbatical to be with her three year old son in the year 2010. However, being always a career oriented person, she soon started exploring flexible time / work from home options. "Unfortunately I could not lay my finger on any exciting opportunity which could extract my professional experience," she says.
While she was still dwelling upon her next course of action, her father, Mr. R. N. Trivedi, retired from his mechanical engineering career of 30 years in Pune. Immediately post that, his erstwhile employers and even the large engineering companies in Pimpri- Chinchwad industrial belt in Pune, started taking his help in screening technical engineering manpower as he was known for his domain expertise and accurate screening.
This gave Shikha an idea: to reach out to her former colleagues and utilize her deep understanding of sales and marketing domain for recruiting their teams. She along with her father founded 'RNT Consultancy Services' and started working as a freelance recruiter for two years while at the same time dedicating her time in raising her son and giving him all the exposure required.
In the year 2014, she decided to take her venture to another level. However, there were hurdles- the biggest being finding the right attitude in the resources. "I realized while almost 95% of women crib about losing career growth due to domestic responsibilities, very few of them are really willing to re-prioritize their tasks and put meaningful and serious hours for professional projects," says Shikha.
However, not the one to run away from challenges, Shikha gradually started building a team of like-minded dynamic women, who were looking to re-launch their careers from their homes thus maintaining a perfect balance between professional and personal commitments.
Services offered
Says Shikha, "RNT Consultancy Services is essentially a boutique HR consulting firm engaged with the clients pan India in the field of hiring/retaining/developing their most important asset – their people!" Their USP, she says, is thorough understanding of business functions which enables them to screen the right fit. "We partner with corporate HR teams and business heads and give them the most suitable people to achieve their goals. For the SME clients our experienced HR consultants ensure best HR practices at a very reasonable cost," says Mr. Trivedi.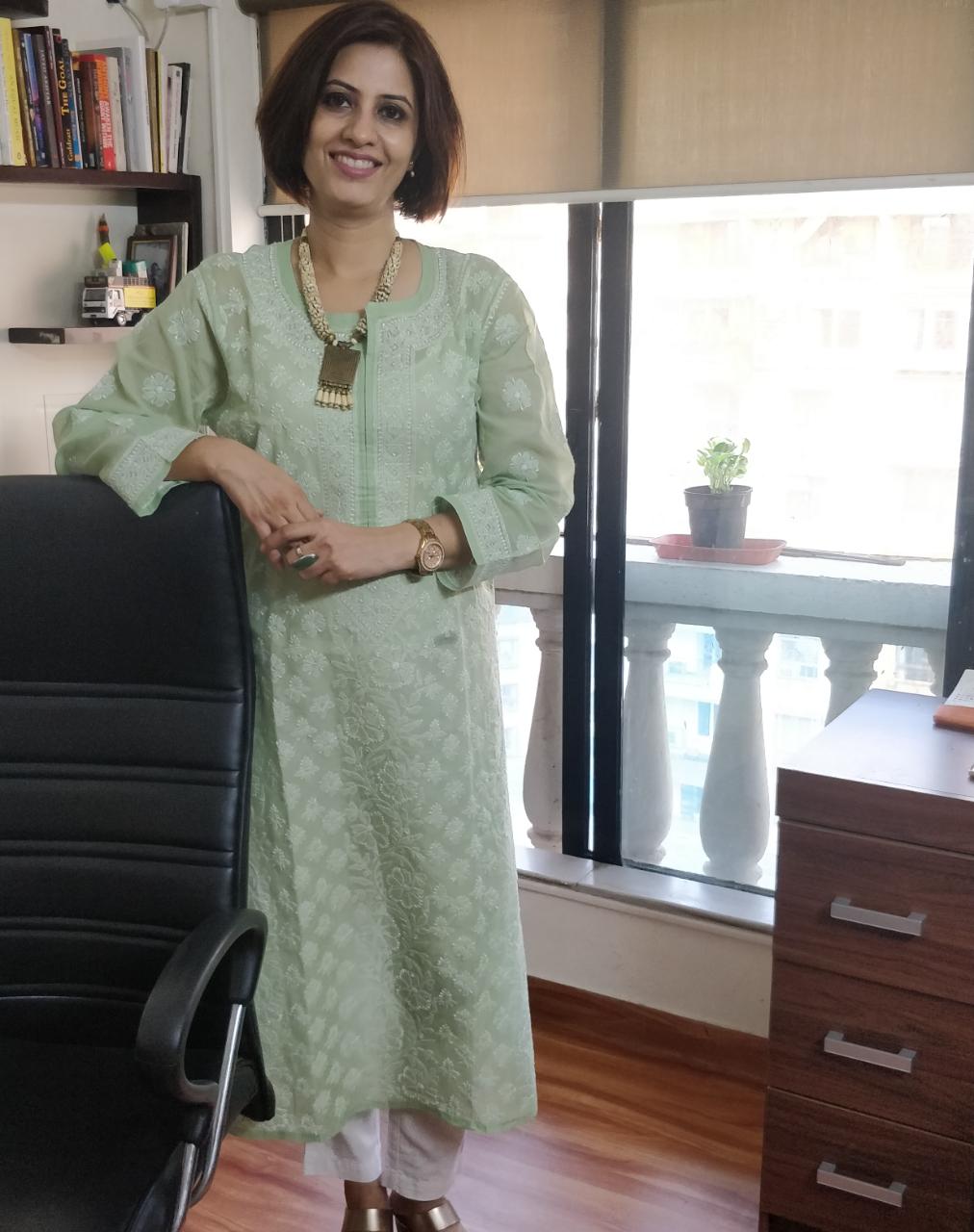 "We seek the latent talent in households which is not being utilized due to non- availability of right platforms. We have our own screening methodology, training and induction to give them a fair chance to get their career started," informs Shikha.
Presently, RNT Consultancy Services has 15 consultants- all of them ladies with minimum 5+ years of work experience desirous of giving a serious 8 hours of work from home. "We run a virtual organisation with team members spread across Mumbai, Pune, Nagpur, Nashik, Hyderabad, Gurgaon and Bangalore.  Our team comprises of recruiters and a separate team of core HR consultants," says Shikha. Since inception, the company is getting connected with clients on references. "Our satisfied clients are referring us to their network. This, I feel, is a very good indicator of our quality of work and client satisfaction," says Shikha with a smile.
"We work with some of the largest corporate houses in India and our clients not only appreciate our model but also encourage our work from home concept," says Mr. Trivedi.
Currently focusing on strengthening their HR offerings, the company intends to come up with similar offerings in Marketing and Finance by the next financial year. For that they would be looking for investors for entering into technology space.
​"Our vision", says Shikha "is to become a platform for ambitious women who wish to balance their professional aspirations along with their domestic responsibilities and reach out to such women from across the country".
RNT Consultancy Services
Founder: Mr. Ravi N. Trivedi and Shikha Trivedi Singh
Founded: 2007
Location: Pune, Navi Mumbai
Website: http://www.rntconsultancy.com