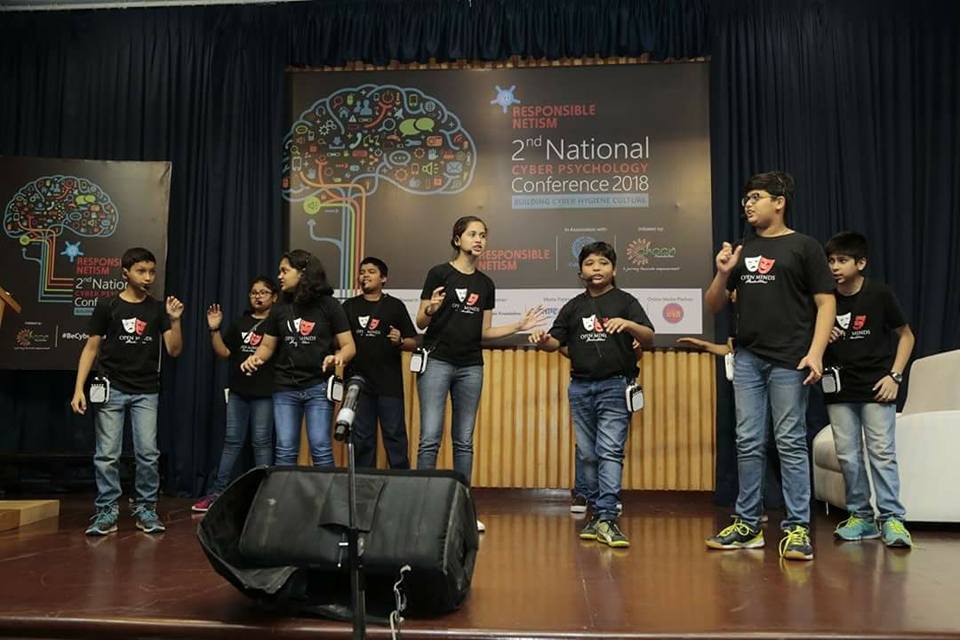 By: Varda Sharma
Tejaswini Patwardhan, a film director by qualification and script writer and teacher by profession was perturbed by the number of social issues that plagued her vicinity – child labour being the prime. Being a writer and a theatre artiste, she understood that the best medium to reach out to people and convey message was street plays conducted in simple language.
"There is something magical about performing street plays: the proximity to the audience, interaction with them and the sheer joy of being able to receive their cheering post play," says Ms. Tejaswini. Moreover, street plays, she says "are a genre that offer flexibility to take up any subject and have a direct connection with the audience".
However, to her surprise and dismay, there were no theatre activities available in Hiranandani, Powai (Mumbai) where she resided. "I thought that other parents, interested in teaching dramatics to kids might be facing similar issues," she says. This prompted her to start her own theatrical production 'OPEN MINDS Productions' in 2013 with an aim to popularise street plays and use this genre to sensitise people about varied issues and at the same time give kids and adults a chance to explore their creative side.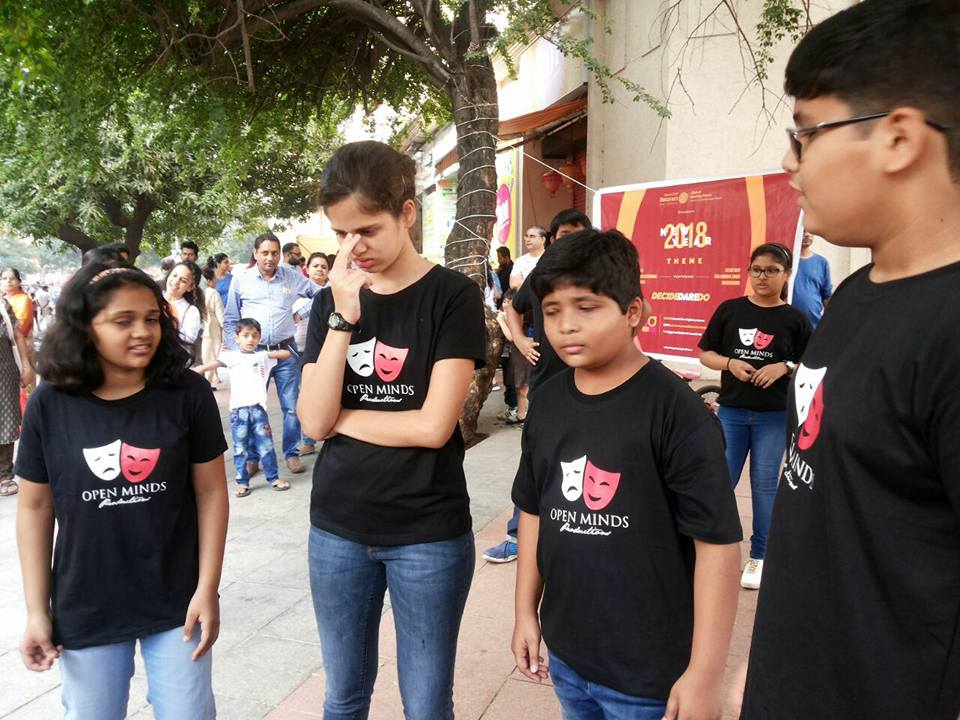 However, it was a challenge to convince people that de-glamourized genre like street plays can best train you in dramatics as you and audience stand face to face and there is nowhere to hide. Equally challenging was to get enough adults willing to experiment with their creative side. "Today the senior team boasts of top notch corporate, doctors, entrepreneurs and media professionals," says Ms. Tejaswini.
Nevertheless, with 10 kids of construction workers; 10 kids of Hiranandani residents and 10 adults from Hiranandani, she started her venture of taking socially relevant issues and spreading awareness on those. "The topics of the plays are based on current social problems and range from cyber safety, junk food, depression, bullying, organ donation, repurcussions of obesity, child labour, children education, swach bharat etc. "We also did a play on men's liberation," she says adding that "while not admitted openly, men undergo immense pressure to appear manly. The play 'Namard' (not manly) has been widely acclaimed by men of all ages till date."

Spreading awareness on social issues
The duration of the street plays are usually 15 minutes and it takes ten consecutive days of 1.5 hours of daily rehearsals for the artistes to be trained in a new play with new topic. "Right from scripting to directing and presenting, it is an in-house production. We try to convey message in simple and lucid language using Hindi and English (better known as 'Hinglish') as medium of conversation. The captivating acting skills clubbed with attractive slogans, catchy dialogues, uniform dresses and high energy levels attract the audience and leave them spell bound," says Ms. Tejaswini.
The artistes are usually in the age group of 6-8 years, 9-12 years, young adults and 35 years and above. What makes the plays more interesting is the fact that the artistes do not get scripts to read. "My training methodology involves trusting yourself to remember script, trusting your co actors that they will smartly give you a clue for your lines in case you forget," she says.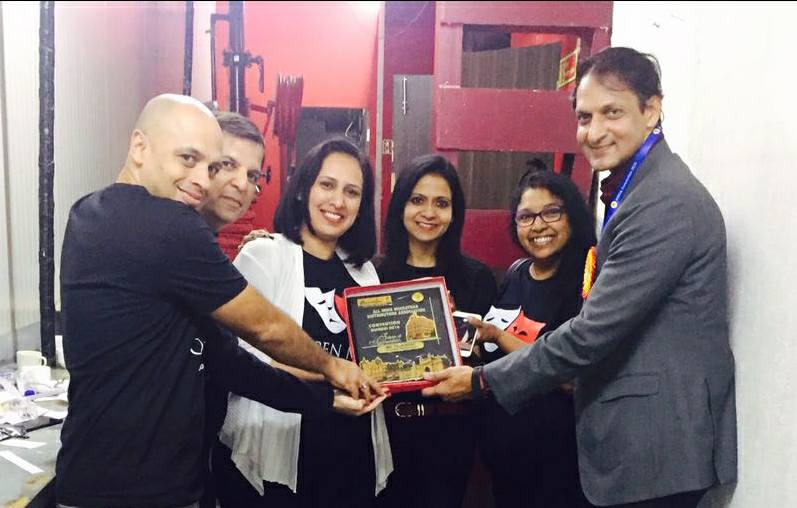 The plays are chargeable but the charges vary as per the need of the institutions. "Charges depend on the institutions who approach us and on several other factors like customisation of the script, if their actors are to be trained, duration of the play etc." says Ms. Tejaswini. The institutes desirous of conducting street plays on socially relevant topics can contact them through their website, FB page, LinkedIn or YouTube.
So far, they have conducted around 20 street plays on various social issues including play on cyber safety at the National Cyber Psychology Conference in January, 2018; organ donation at National Bharat Petroleum Conference in January, 2018; play on depression for Sisters Living Works Foundation (US based NGO) in February, 2018; another skit on depression for NMIMS, Mumbai in September, 2017 and recently a skit on obesity for Hiranandani Hospital and Dr. Jayshree Todakar in May, 2018.
"There is still a long way to go but slowly I am able to realise my dream of making people aware that street plays is a genre that can best be used to involve audience and address difficult issues. People and institutions are now warming up to this genre. Most importantly it requires no investment on set, makeup or costume. Your body and voice are the only tools," says Ms. Tejaswini.
Website: www.openmindsproductions.org
Email: tejaswini@openmindsproductions.org