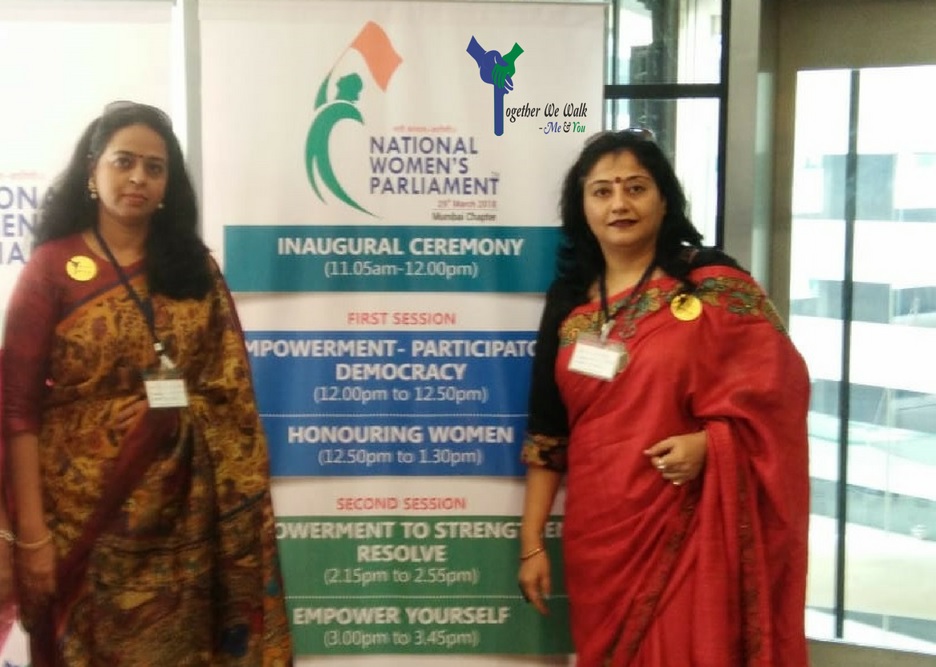 Meena Bhatia (Left) and Manisha Jhamb
By: Meena R. Prashant
Meena Bhatia and Manisha Jhamb, entrepreneurs in their mid- 40s, met six years back at their son's Parents-Teachers Meet in the school in Navi Mumbai and there was an instant connect. The friendship blossomed and soon they realised that they also shared similar ideology: the need to empower youth. "We realised that if we really desired to make the world a better place, we should first of all empower the young spirits as they are more receptive to change," says Ms. Jhamb. They founded "Together We walk – Me and You' in January, 2018 with an aim to help youth and women entrepreneur and help in creating young leaders with empathy who will bring social reform in the country.
"The word 'Me' in 'Together We Walk- Me & You' stands for Mom entrepreneur while 'You' stands for Youth. We believe when Moms and Youth are empowered, we will empower a whole new generation to come," says Ms. Bhatia.
However, like most of the founders, they also faced several challenges. The first and foremost was revenue. "We tried to solve this by putting 20% of the profits from our brands (Zameeni – sustainable clothing run by Ms. Jhamb and The Art Sisters – an exquisite handcrafted home décor and gift items by Ms. Bhatia) into this social enterprise.
Promoting social campaigns
The social enterprise chiefly promotes social campaigns that address various aspects of Women and Youth empowerment by forming 3 major categories to strategize issues based on the different needs of each category, which include senior citizen women, women and youth.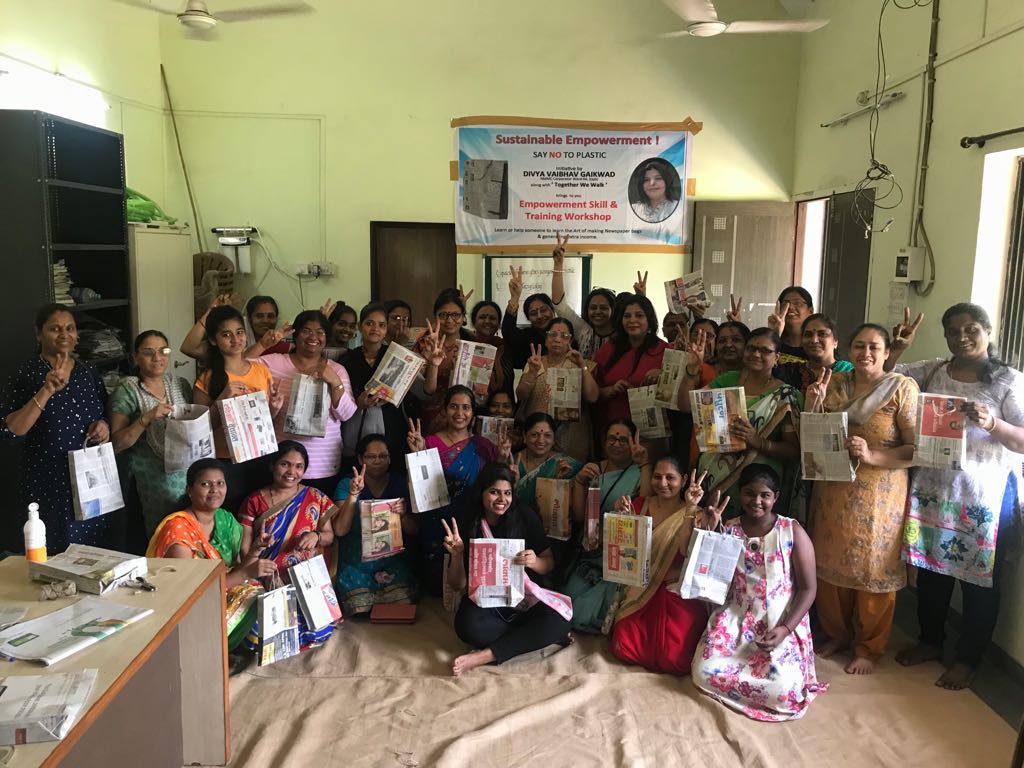 A complimentary workshop was arranged with the help of a Psychologist on the topic , "How to eradicate root cause of stress", for 11th grade students of Goldcrest International, Vashi. It also tried to spread awareness on sexual abuse by organizing seminar on "Prevention of child sexual abuse" with mothers. It also organized similar workshop with The Times of India – Happy Streets in Navi Mumbai and at Powai Haat in Powai.
'Together We Walk-Me and You' also organised a social media marketing workshop for women entrepreneur at a marginal cost. Women senior citizens were taken out on a complimentary movie day, "Padman" on Valentine's Day to make them feel special and loved. Complimentary tickets of Jagjit Singh Musical night was also arranged for them.
A discussion was held with Ms Mandatai, MLA of Navi Mumbai during promotional campaign, for up-liftment of women senior citizen. Charity money was raised at Le Bazar, Goldcrest International, by doing a canvas design and sale of handcrafted products.
Charitable sale was organised at annual Goldcrest high school carnival and money generated was given to school charity.
A social drive by Myvets Charitable Trust was supported by where more than 500 sanitary napkins were collected and donated on the eve of World Menstruation Day for the tribal women of Karjat. 'Together We Walk-Me and You also helped in organizing more than 200 bird feeders to be placed in different nodes of Navi Mumbai, with Myvets Charitable Trust.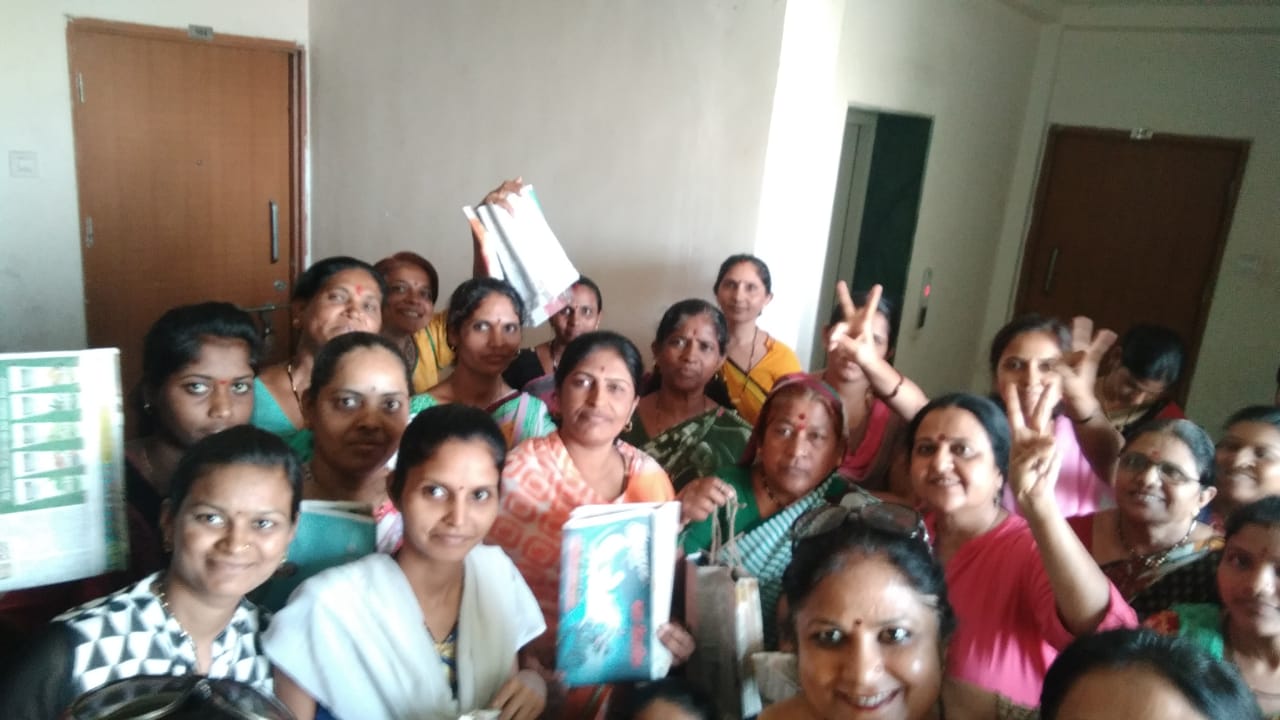 Likewise, a number of events have been organized in association with various NGOs to help in the education of the underprivileged children and provide healthy meals for them.
"We have also joined hands with local corporator in Vashi for a skill training workshop on making bags with newspapers along with tips on marketing and selling of bags," says Ms. Jhamb.
Future plans
"We are in talks with industry experts and are forming workshops under our guidance to make the youth of today industry ready and also strong emotionally to handle the different challenges thrown at," says Ms. Bhatia. There is also a plan to empower women of today with different skill development and life skill projects.
The vision and mission, says Ms. Jhamb, "is to combine the energies of women and youth into confidence building by lending them a helping hand through a series of fun workshops, seminars, skill trainings and counselling sessions by industry experts thereby lending a platform to grow as individuals while simultaneously networking."
Founders: Meena Bhatia and Manisha A. Jhamb
Founded: 2018
Location: Mumbai
Facebook: 
https://www.facebook.com/togetherwewalkmeandyou