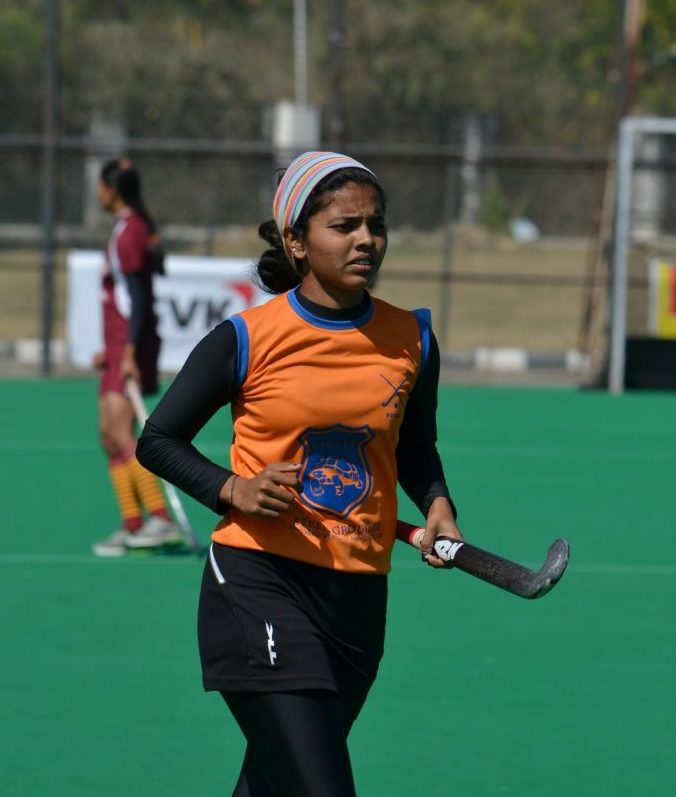 By: Varda Sharma
Tanaz Mohammed (25) was introduced to sports at the age of 7 by her parents. She started with athletics and by the time she was 8, she was in the school's hockey team and participated at District, State and National levels. She even represented Friends United Club (Hockey) where she did 7 International tours. While, still playing Hockey, Tanaz developed an interest in Football as well and was part of both school and college team .
"I knew that sport is my calling and wanted to look for career options in it," says Tanaz who enrolled herself in post graduate diploma in Sports Management from International Institute of Sports Management, Mumbai (2016). While searching for career options, Tanaz realised two startling facts : lack of awareness in the country about career options in sports and that not many women are taking it up.
"I realised that most of the girls in India, especially from Muslim community, do not take up sport either as a fun activity or as a career option. They are still unaware of the health benefits of sports as also the career options available in this field," says Tanaz who decided not only to promote sports but also make girls understand the various career options available in this field.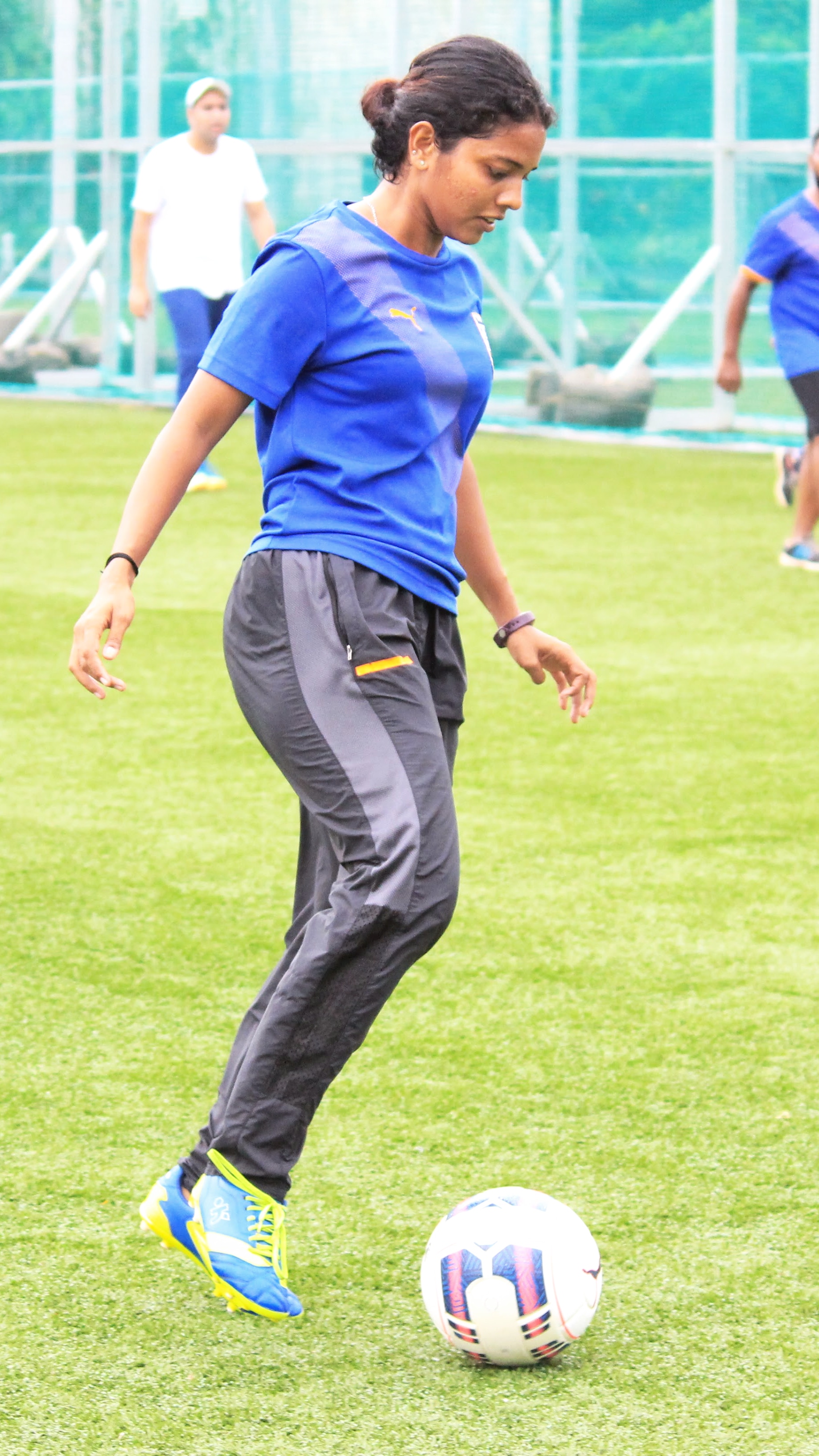 However, the task was not easy and the biggest hurdle, says Tanaz, was "self made barriers by the girls as also the old belief that girls are supposed to be in the house and handle house work." Moreover, "girls from my community were also concerned about the dress that one needs to wear while playing a sport," says Tanaz, who felt the need to change this mindset.
"I make them understand that they can play a sport even while wearing a 'hijab' and that the dress should be the least concern. What matters is coming out and playing the sport," says Tanaz. She worked with around 500 girls from Muslim community last year during a camp and introduced Football to them. "Most of them are now playing Football in their school," says Tanaz with a smile. She is also the Hockey coach for Smt. MMK College's (Mumbai) girl's team.
Tanaz also felt that sport can bring positive changes in kids with special needs and joined 'Gateway School of Mumbai (school for kids with special needs) in 2017 as their Hockey coach and started teaching Hockey to them as a recreational activity. "It is remarkable to see the positive difference it is bringing out in their behaviour," says Tanaz. "There has been improvement in their daily activities and in addition the kids are also learning life skills and team spirit," she adds. "Hockey has given them smiles and also a healthy lifestyle," says Tanaz with a smile.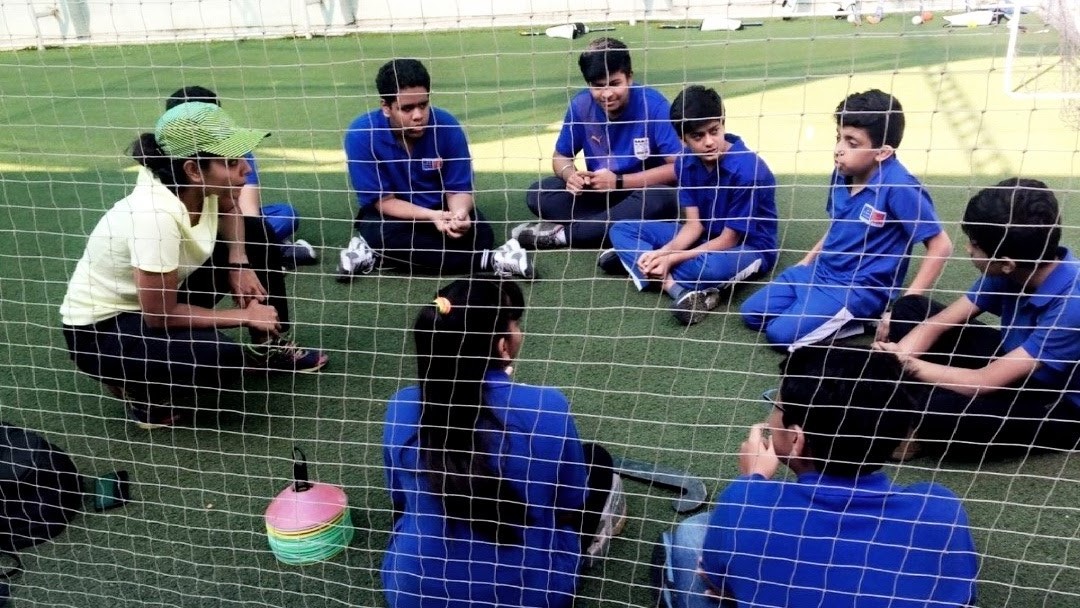 Tanaz believes that it is important to introduce sports to kids at a very young age. "The children should understand the importance of sports and its benefits at an early age, so when they grow up they can decide if they wish to make a career out of it," she says. She is also working with Mumbai City FC, an Indian Super League Team and works as a Grass root Development Officer. "We organise various leagues, tournaments, football festivals, community leagues, coach education and one day clinics purely for the development of the game. We majorly cover kids under the age of 12 and work upto kids under 16," she adds.
"My main aim is to make girls, from all backgrounds, understand the importance of sports in their lives and the various carrier options available in this," says Tanaz.