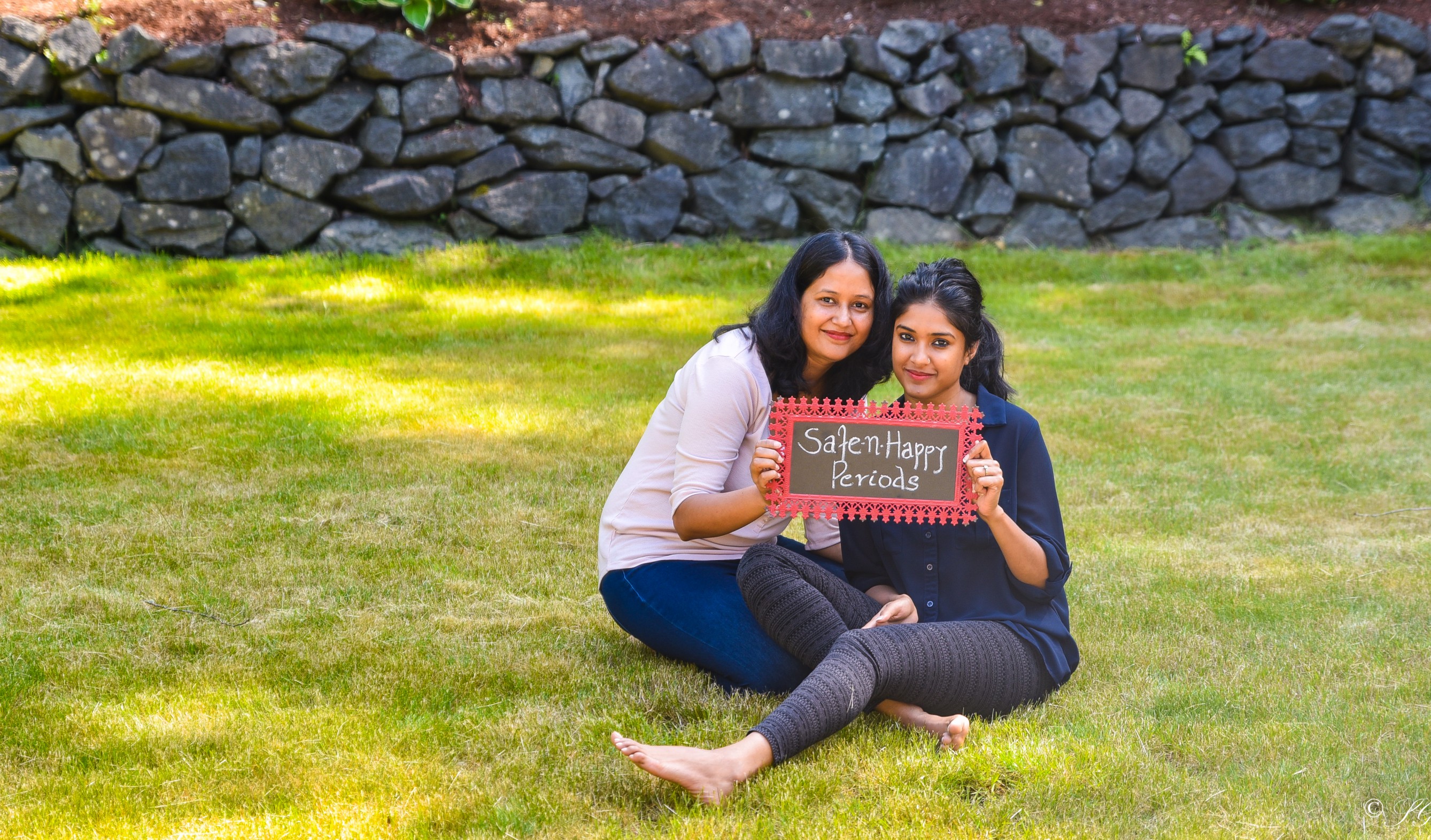 Sarika Gupta and Ragini Gupta
By: Meena R. Prashant
As per the statistics from UKAID, 14% of girls in India suffer from menstrual infection (water aid) and 10% of girls hold the belief that menstruation is a disease.  Female school attendance is affected during that time of the period, especially in rural areas, due to girls feeling ashamed, period pain and a lack of sanitary product facilities in toilets. Safe 'N' Happy Periods (SNHP) a non-profit based in Mumbai was started by Sarika Gupta and her daughter, Ragini Gupta in February, 2016 with an aim to spread menstrual education and awareness.
"Menstruation is a natural event and women should not be ashamed or held back due to their period," says Sarika.
SNHP, through workshops and informal interactions tries to address different aspects of the menstrual ecosystem- like lack of basic education among girls and women, correct usage and disposal of sanitation waste, menstrual hygiene, and the most important of all i.e. menstrual disorders and period pain management through Yoga techniques.
SNHP also distributes paper sanitary disposal bags and sanitary pads to those in need, as and when possible. "Our projects facilitate behavioral changes that lead to better health and hygiene management, challenging deep-rooted beliefs and attitudes of shame towards menstruation by reaching out to all those who make up the "Menstrual Ecosystem", such as teachers, civic authorities and rag pickers," says Ragini. They emphasize and also educate women on the correct sanitary napkin disposal methods.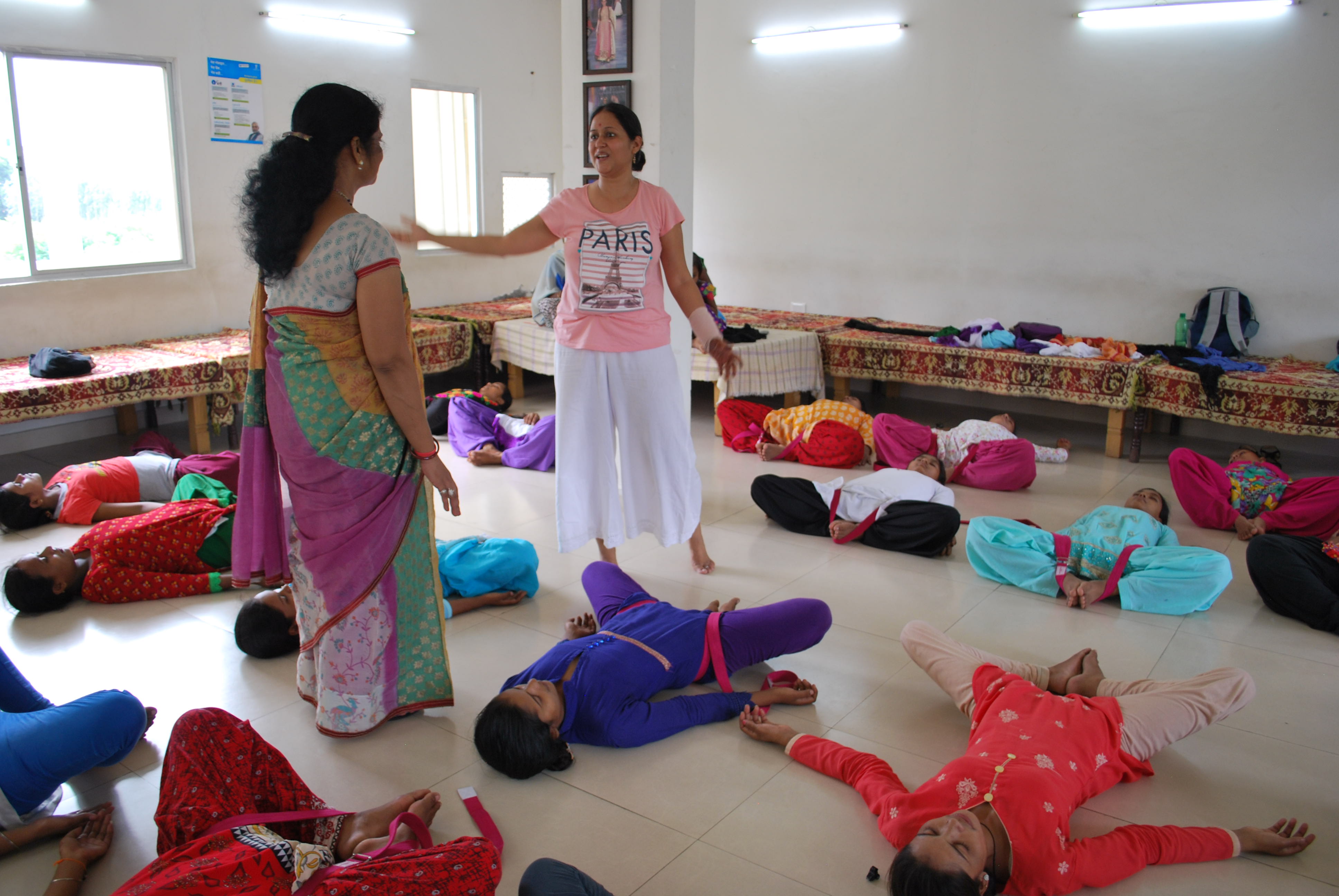 In addition to reaching out to girls in slum areas, SNHP also reaches out to girls in urban areas, like for example college girls, says Sarika. "SNHP acknowledges the menstruation problems in an urban environment, where lifestyle changes have given rise to disorders like PCOD (Polycystic Ovarian Disease), PCOS (Polycystic Ovary Syndrome), hormone imbalance and infertility" she adds. (In India experts claim 10% of the women are affected by PCOS). SNHP also tries to emphasize the importance of educating specific minority groups on the matter of menstruation and spreads awareness among young women in a more difficult social-economic situation, like children of sex workers and their daughters. "It is important to target these groups as they are often forgotten and have special needs. Our workshops have a major impact on their lives and benefit their future generations. Helping the women who need it the most is an important objective of SNHP," says Sarika.
Impact across the country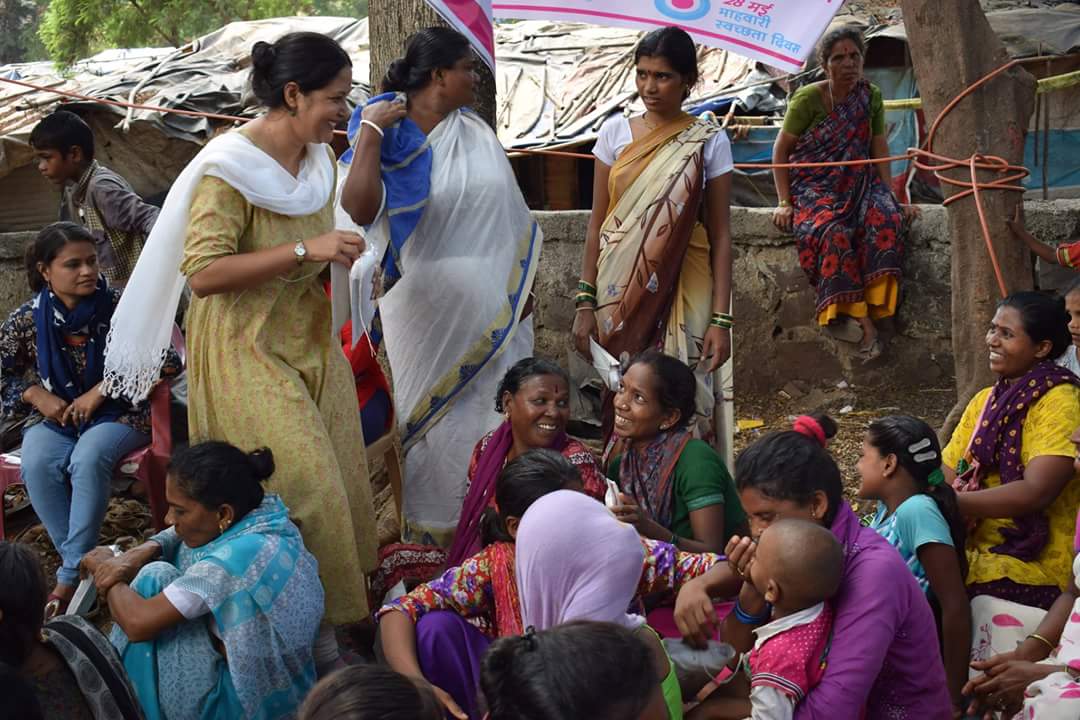 Since beginning this has been a personally funded initiative but is now gathering momentum with support from friends, family and strangers who feel for this cause. Since 2016, SNHP has reached out to more than 18,000 girls and women throughout India including Maharashtra, Rajasthan and Himachal Pradesh. They even try to address the remotest areas possible like Phoolpur in Uttar Pradesh where Shabana Azmi, renowned Bollywood actress and a social activist, runs her NGO 'MIJWAN'.
They have also recently extended their reach and run a number of workshops in Accra, Ghana (Africa). They have reached over 3,500 women and girls through various campaigns on social media.
SNHP also reaches out to girls on public transport through awareness drives. "Safe N' Happy Periods wants to extend their impact in India and any other place internationally as it sees that problems that arise with menstruation are global in nature. Times are changing and progress is being made as more and more people are coming forward for support. But more needs to be done to relieve this period pain," says Sarika.
For more information on how you can contribute and get involved please visit the Safe N' Happy Periods
Website: http://safenhappyperiods.org/