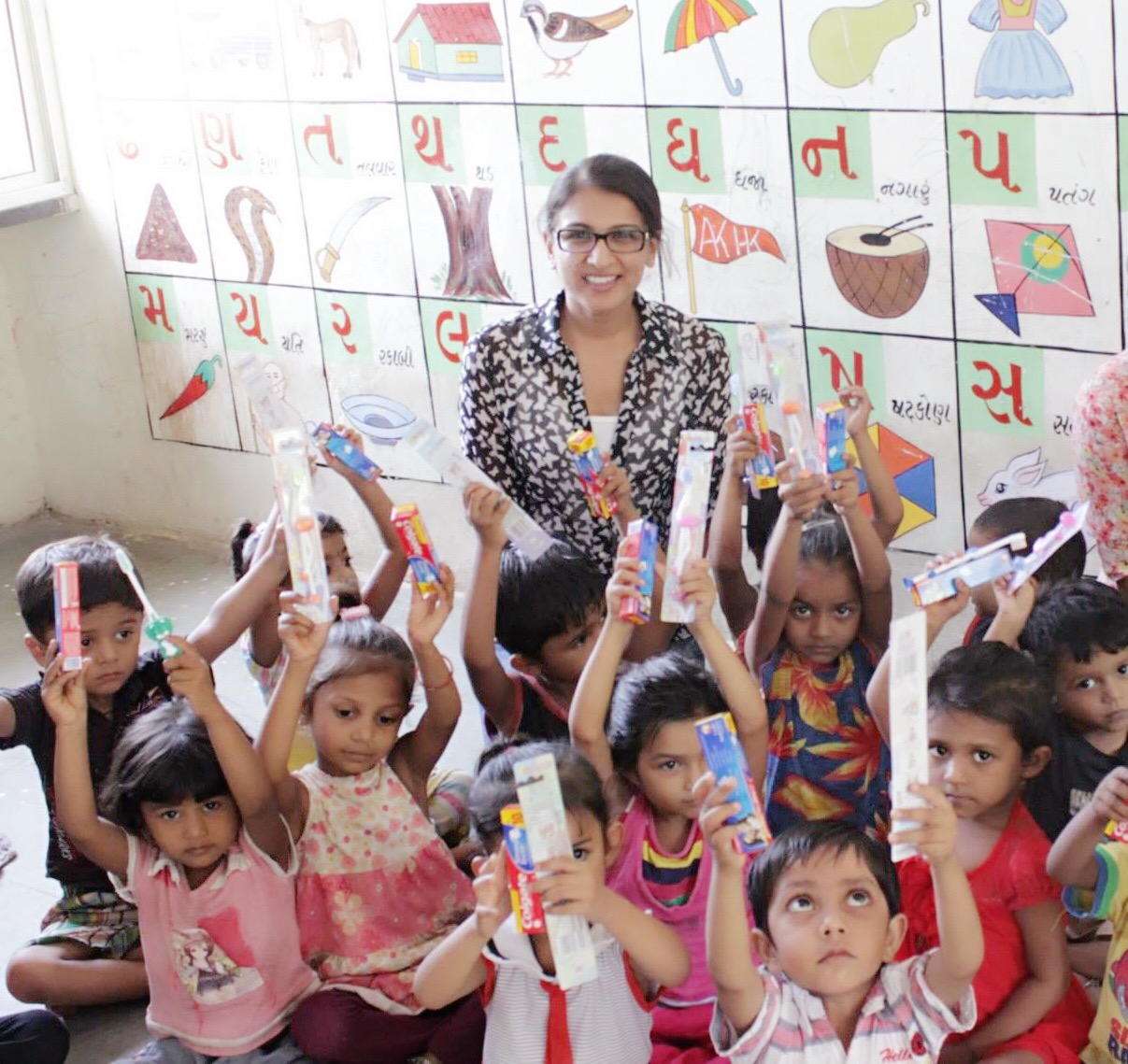 By: Meena R Prashant
Rupam Patel (30) moved to the United States of America when she was in 9th grade. In the US, says Rupam, it is mandatory to do community hours (volunteer work) when the student is in High School. Rupam started going to Old Age Home as a volunteer. Back in India too, whenever she came during summer vacations, she would visit many NGOs and spend time there.
After finishing her MBA, Rupam shifted back to India and started doing various random act of kindness.  However, what disturbed her immensely was the plight of HIV affected people. "It is sad and unfortunate that even now, many people treat HIV affected people as "untouchables". The HIV positive children are looked down upon and hence these kids refrain from going to school. Even if they go to school, many of them do not pay attention towards academics as they are made to believe that they may not be able to live long," says Rupam.
She decided to empower and motivate women and children affected by HIV and also make young women become self reliant and founded 'Aashi Foundation' in 2012, a not for profit, based in Ahmedabad, Gujarat. "Aashi means 'Smile' and through our Foundation, I wanted to spread smiles," says Rupam.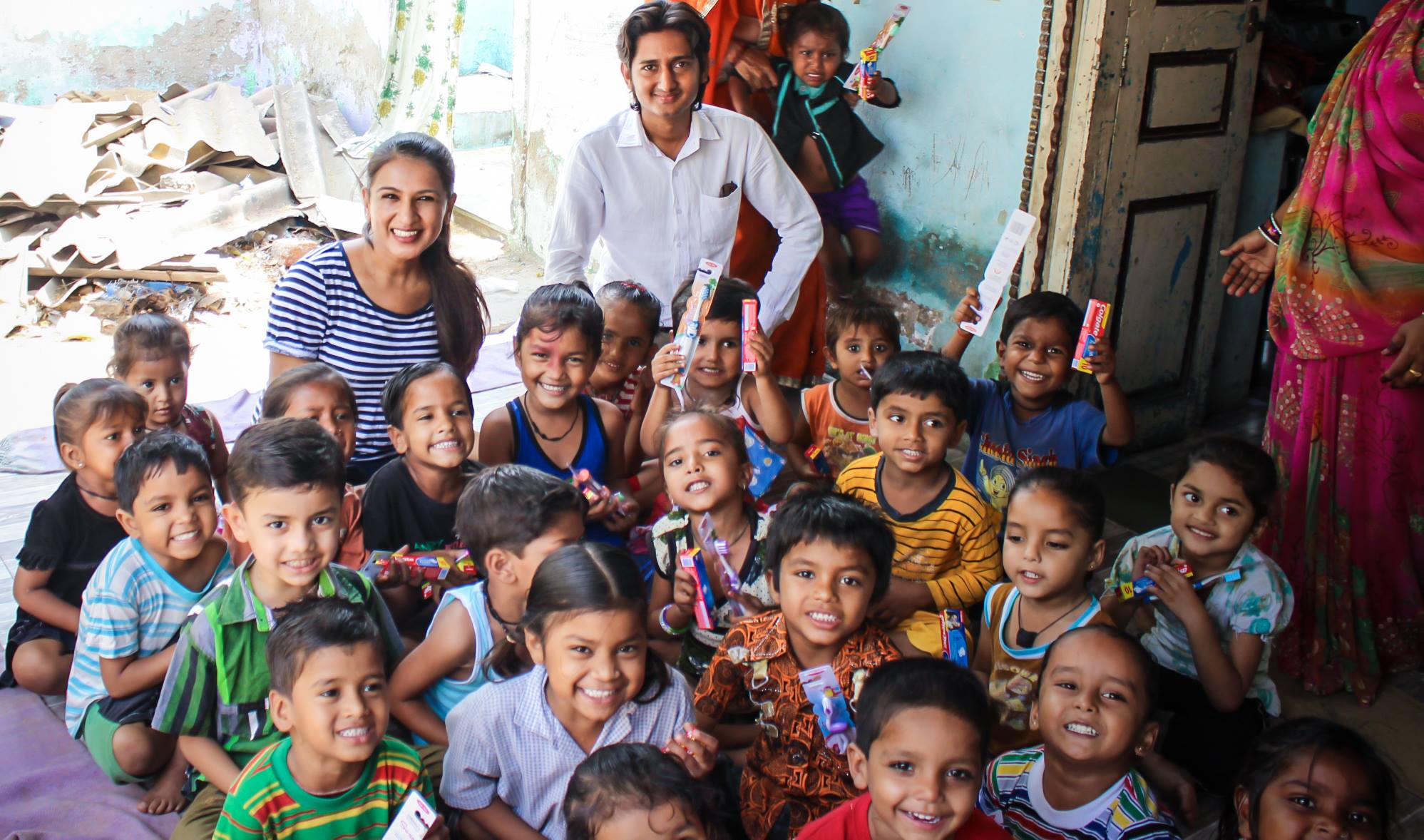 Ongoing activities 
Aashi Foundation currently carries out the following activities:
Shakti centre: The aim is to educate and empower young women by providing various vocational training programmes. "We want to make these young women live a self-reliant life of dignity and respect. Our aim is to also help nurture leadership skills amongst them and offer alternative education opportunities for women and girls who have never been enrolled or have dropped out early from school," says Rupam.
They also provide Life Skills programmes to boost up their self-confidence and self-esteem. The young girls are also given education in personal hygiene, nutrition and reproductive health.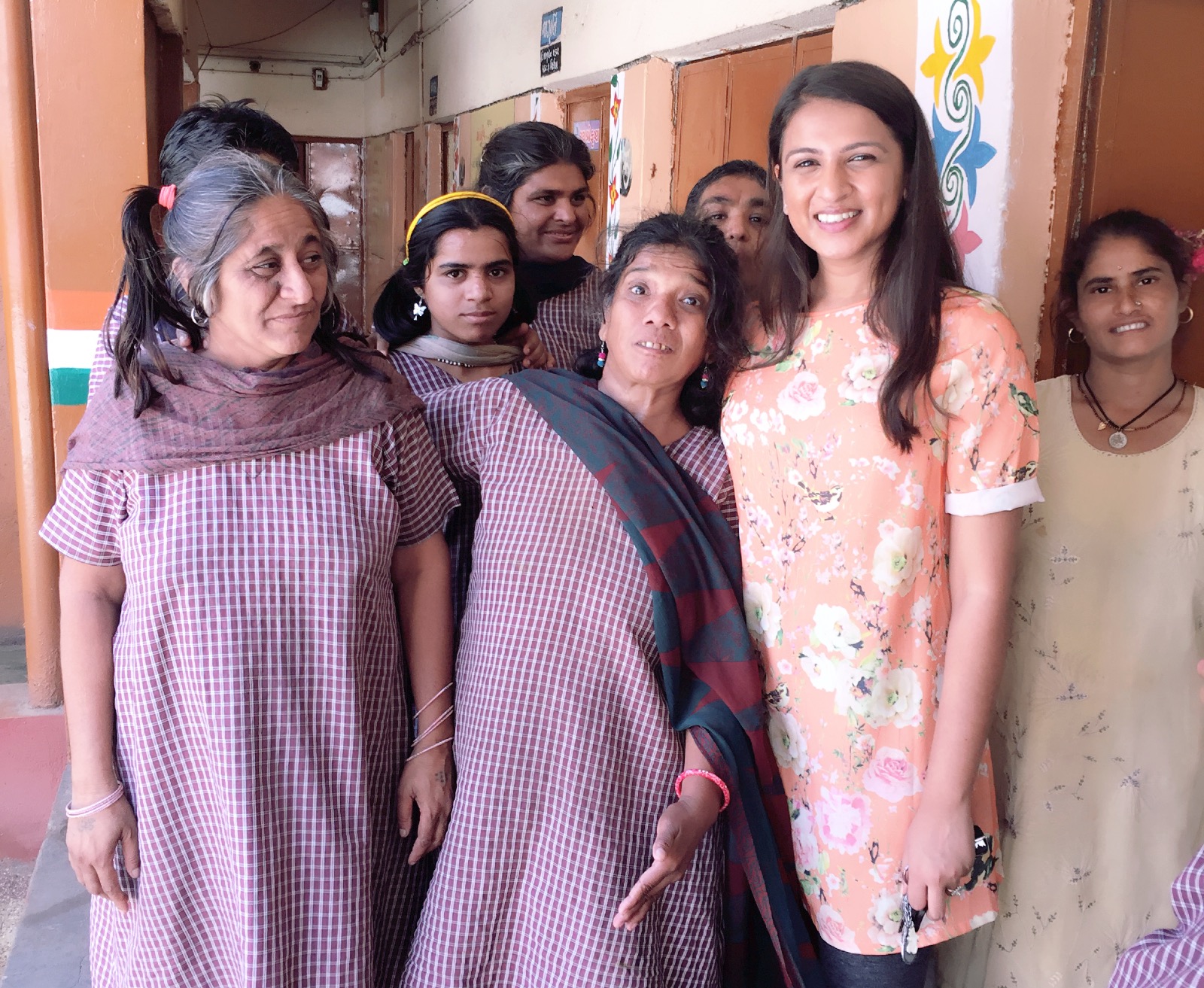 "We also educate adolescent girls on sexual and reproductive health, menstrual hygiene and emotional/physical changes during adolescence and on sexual exploitation.  We carry out this project in various Government schools and slums," informs Rupam.
Aashi Foundation also provides residential care, support, higher education aids and rehabilitation of HIV/AIDs affected destitute-orphan children in Ahmedabad city and Gandhinagar government aided special children home.
In addition, the Foundation also initiates several other programmes with an aim to help the needy. "Every summer, we distribute caps to labourers, cycle rickshaw drivers and construction site workers," says Rupam. They also distribute blankets during winter to people sleeping on pavements and at railway stations. So far they have distributed more than 400 blankets.
The volunteers of the Foundation also spread awareness about oral hygiene in around 80+ Anganwadis (play schools) accommodating around 2,500 kids. "We also carried out dental camps, where we provided free dental treatments to more than 400 kids," informs Rupam. They also gave training in self-defense to more than 120 adolescent girls in Ramapir no tekro, Nava Vadaj slum in Ahmedabad.
Aashi Foundation also distributes uniforms, school bags, textbooks and other school supplies to unprivileged students and provides scholarships to needy students for higher education. "We also organize various entertaining programs, like dinner events, picnics, movie shows, dance sessions, etc. for kids with physical/mental disabilities and orphans," says Rupam.
Touching lives
Through menstrual hygiene awareness campaign conducted at various schools and slums, Aashi Foundation has touched thousands of young girls in the age group of 12 to 16. At their Shakti Centre, more than 35 young women in the age group of 14 to 25 years are registered.
Around 40 HIV affected kids in the age group of 4 years to 20 years have been rehabilitated at Government aided special care home in Gandhinagar and around 25 kids in Ahmedabad.
Currently self funded, Aashi Foundation is looking for volunteers who could tutor kids at Gandhinagar Special Care Home and skill trainer specializing in hand embroidery, jewellery making and block printing.
As regards their future course of action, the Foundation desires to continue working for HIV+ kids. "We are planning to start our own special care home for HIV positive kids while at Shakti Centre, we are working on few products, like embroidery, block printed and tie-dye on  T-shirts and stoles as also bead jewelleries," says Rupam. They are planning to take these products to retail and distribute the profits amongst the women who made the product.
"We believe in bonding and building lifetime friendship as also in spreading smiles and happiness all around," says Rupam.
Aashi Foundation
Founder: Rupam Patel
Founded: 2012
Location: Ahmedabad, Gujarat
website: www.aashifoundation.org