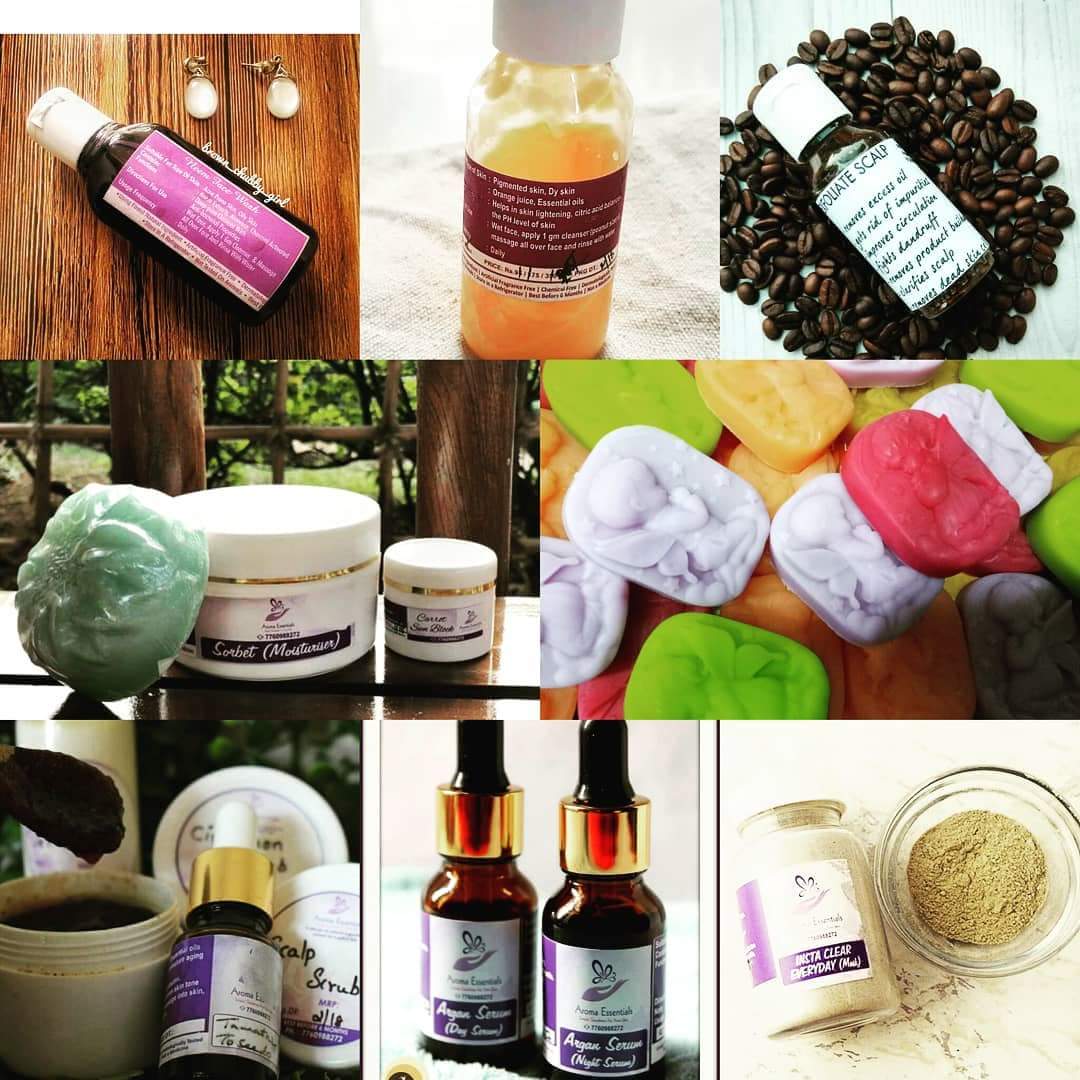 Varda Sharma
Madhurima Ramakrishna (39) always nurtured a desire to create natural beauty products either with different essential oils or botanical extracts. She would often create simple beauty products using ingredients from the kitchen and Ayurvedic herbs which were highly applauded by all those who used them. Appreciation from friends and family members encouraged her to do more research on the subject and Madhurima while pursuing Bachelor of Commerce (2000) from Osmania University, Hyderabad got enrolled for diploma in Cosmetology and Aesthetics.
"I wanted natural beauty products to form an essential part of every woman's daily regime," says Madhurima who started making homemade skin products to, first of all, treat her own acne condition. "The positive results led me to start researching about solutions for skin and hair conditions for the womenfolk at large," she adds.
She started exhibiting her products in various exhibitions in Bangalore and the response was overwhelming. This prompted her to start her own venture 'Aroma Essentials' in 2012 along with her husband, Ramakrishna Bangalore, with an aim to make good quality beauty products using natural ingredients and at the same time provide employment opportunities to underprivileged women.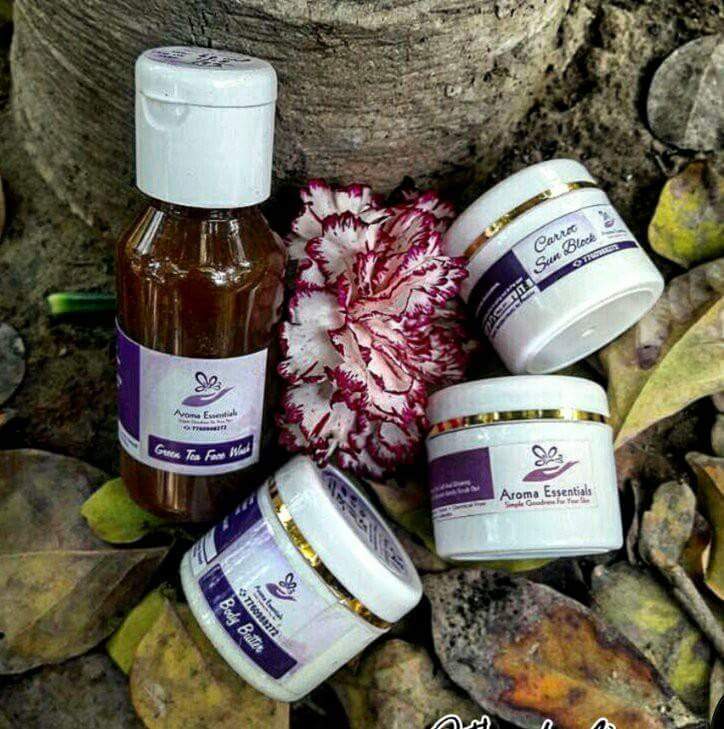 However, the journey was not as easy as she had envisaged. With so many renowned beauty products already available in the market, competition was stiff and convincing the customers was challenging. It was equally difficult to balance the dual role – domestic responsibilities and her work. Nevertheless, with the support of few of her friends and her own passion and determination to succeed, Madhurima steadily started overcoming these hurdles and climbing the ladder of success.
Natural solutions for skin and hair care
'Aroma Essentials' basically offers natural solutions for skin and hair care. "Our products are essentially a combination of Aromatherapy and Botanical extracts and hence do not have side effects," she says.
The products, says Madhurima, are made from natural essential and vegetable oils, natural butters and emollients that are safe to use and are non-comedogenic and non-irritant thus ensuring that "the skin and hair get a complete nourishing, refreshing and revitalizing experience".  The products are hand-made and "each product", informs Madhurima, "goes through rigorous making process and is constantly monitored by myself." Their USP, according to her, is "individualised and customised" products. "We believe in providing complete solutions to our clients through individual consultation and customising products based on individual requirements," she says.
The beauty regime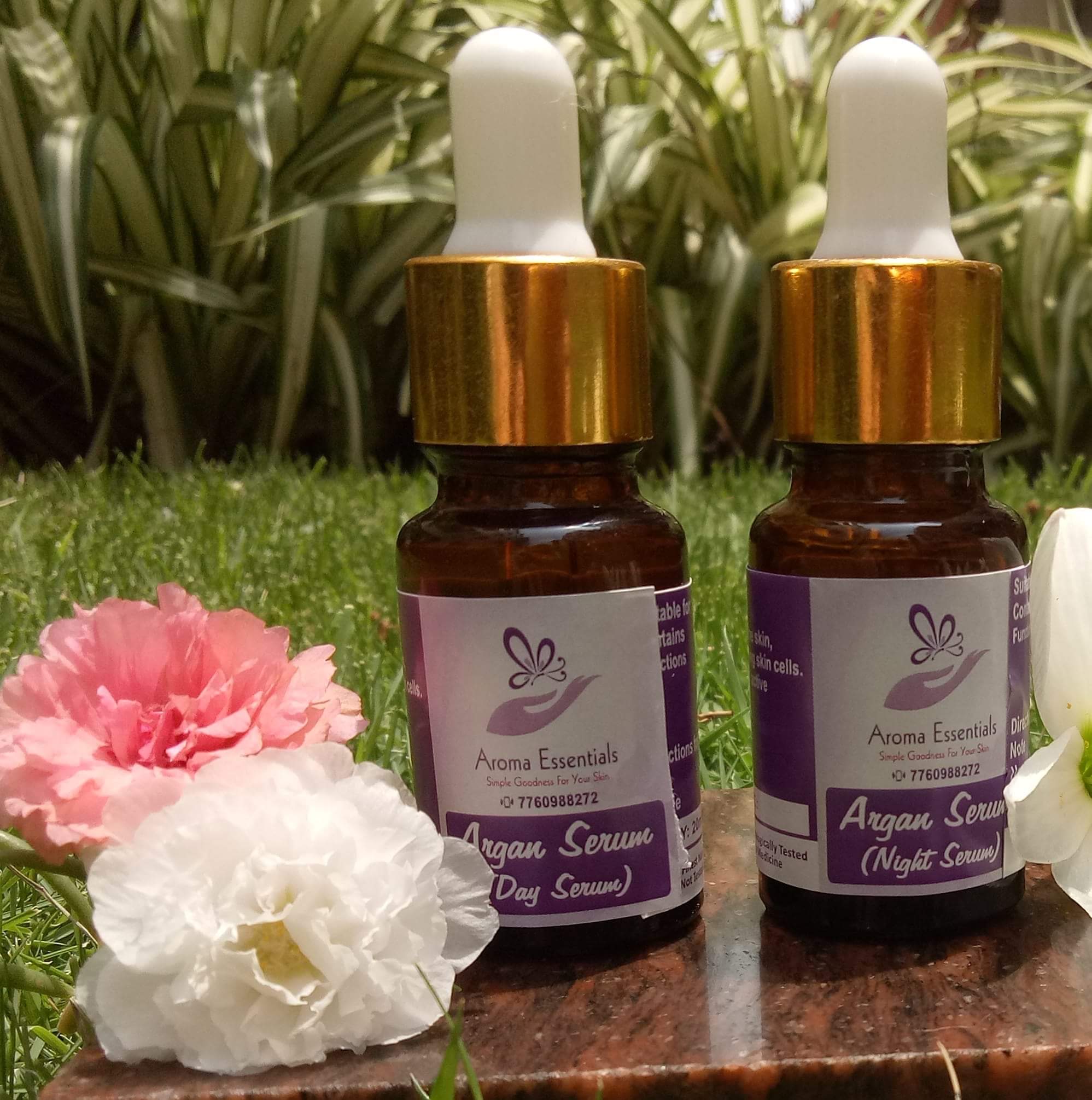 Skin care: Aroma Essentials offers a wide range of face washes, gels, creams, masks, balms, sun block, exfoliants and scrubs for oily skin, dry skin, dull complexion, anti-ageing, acne reduction, tanned skin etc.
Hair care: For anti-dandruff, hair fall reduction, hair growth, their products range consist of cleanser, conditioner, mask, serum, gel
Baby care: They have body and hair oil, soap, shampoo bar and ubtan
Soaps:  They have a wide range of hand-made soaps to suit different skin types that are made using the natural goodness of Neem, Tulsi, Hibiscus, Lavender, Sandalwood etc.
"We ensure that we talk to our prospective and existing customers and understand their exact requirements, consider any pre-existing conditions etc. before suggesting the best products for them. In many cases, we also make customised products for people with specific conditions, which do not necessarily form part of our published catalogue," says Madhurima and it is this which "clearly distinguishes them from others".
The price range usually starts from Rs. 125 and can go upto Rs 950 for the published catalogue items. "Customised products are priced as per the specific requirements and the inputs that go into making them," says Madhurima.
Their products are published online on social media like Facebook, Instagram, Whatsapp and can be ordered through these media. They also have a small network of distributors in a few major cities and towns, who source their products to cater to their own network of clients.
  Madhurima and Ramakrishna Bangalore
While there are not many requests for return of products, as they "suggest products after thorough consultation and understanding of the lifestyles and skin and hair conditions of the customers", 'Aroma Essentials' has a return back policy as well.
Happy clientele
Says Suman Rao, homemaker from Muscat, Oman, "I have been using Aroma Essential's products since two years. I have used most of their products and have loved each one of them. Madhurima has helped me immensely in tackling my skin and hair problems with her products which are chemical free and have no harmful ingredients. The results are visible within few days of usage." While she has been using their face washes, AHA mask, hair serum, lip balms etc. her all time favourite is Aqualite which she has been using since almost one and half years.
Like her, Sreenithee, a working professional from Bengaluru also loves all the hair and skin products of Aroma Essentials. She is their regular client since 2017 and vouches for their hair masks in particular. "The best thing," she says is that "their range is made available in different quantities for the customers to try it out first."
Dr. Vindhya Peddada, Dentofacial aesthetic surgeon from Hyderabad is also a regular client of Aroma Essentials. "I had met with an accident and had lot of issues with my hair and skin. Madhurima examined my skin through a video call and sent me few products. Within three weeks my skin was blemish free and was radiant," she says adding that she finds these as "best natural products extracted from nature which are affordable and work wonder on skin and hair."
Steady growth and future plan
In the initial years the response was slow, informs Madhurima, as people were a little sceptical about trying out a home-based brand of products. However, the awareness regarding natural or organic ingredients and products is ever increasing and there is an increased acceptance for such products. Also the benefits that accrue to the individuals as well as to the environment is very critical aspect that adds to the demand for such products, she says. Over the last 4 years, 'Aroma Essentials' has seen a steady growth of 20% -30% in terms of Revenue Year-on-Year. The customer base is also steadily increasing and they have clients from all walks of life and age groups. "A significant portion of our growth can be attributed to their word-of-mouth publicity and their efforts in making our brand reach out to a wider network of people," says Madhurima with a smile.
"Essentially, our products are hand-made and as such there is an inherent limit on the scale of operations. However, we are trying to address this through a combination of measures like succession planning, automating certain aspects of product preparation and packing, launching a website, opening of experience stores where customers can walk-in, sample our products and buy them off the counter etc." says Madhurima adding that they are currently not looking for any external funding.
"We want to reach out to as many people as possible from across the globe and desire to see our brand make a significant contribution in beauty arena," says Madhurima.
Aroma Essentials
Founder: Madhurima Ramakrishna
Founded: 2012
Location: Bangalore
Facebook:
http://www.facebook.com/AromaEss