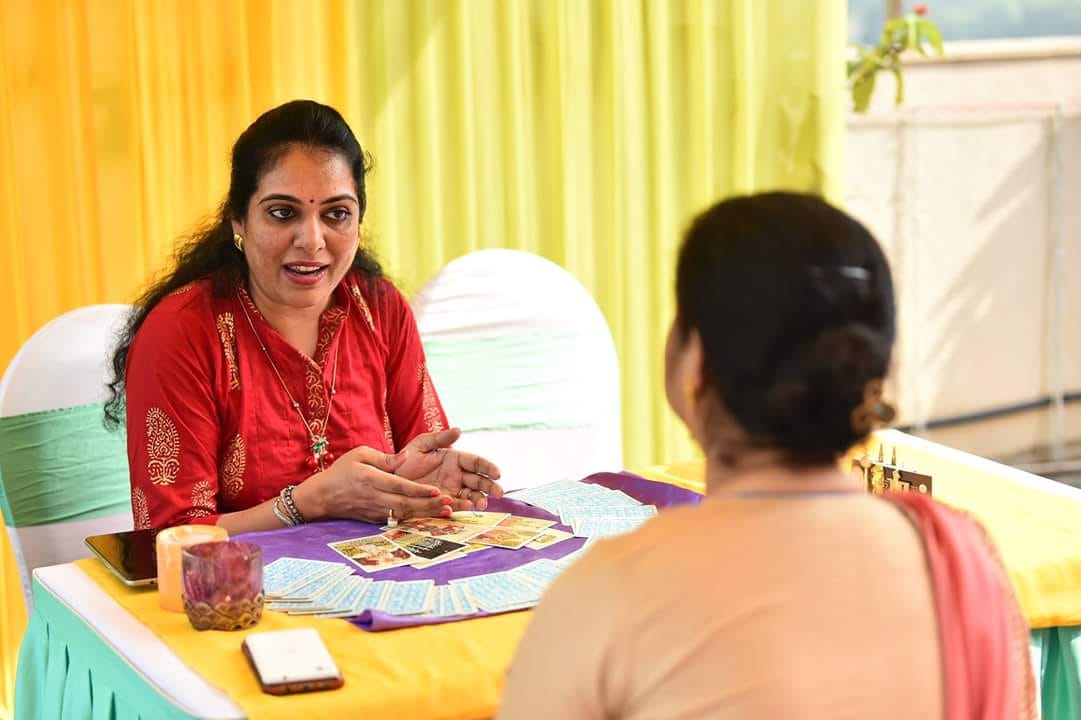 By: Meena R. Prashant
Ms. Mhatre was going through a very difficult phase in life. Nothing seemed to be going in the right direction for her. Although not a believer in tarot card reading, on the advice of some of her friends, she approached Mrs. Rituu Bhatia, a well known tarot card reader based in Navi Mumbai and to her surprise not only was she able to tackle her problems more effectively, she became a more "positive" person.
Like her, Ms. Patel and Ms. Mahendra too were able to tackle their problems through tarot card reading by Mrs. Bhatia.
The spiritual therapies, points out Mrs. Bhatia, help people in understanding their situations in-depth and what would be the outcome of it. "However, these are not magic wands," she stresses. "There is a karmic cycle which no one can avoid- be it good or bad".
For instance, through tarot card reading, it is possible to understand a person's future not through planetary position but through situation. "Tarot card reading helps in understanding a person's confused state of mind. With tarot guidance, one can seek opportunities, new beginning etc. but the problems cannot be reversed," says Mrs. Bhatia.
The journey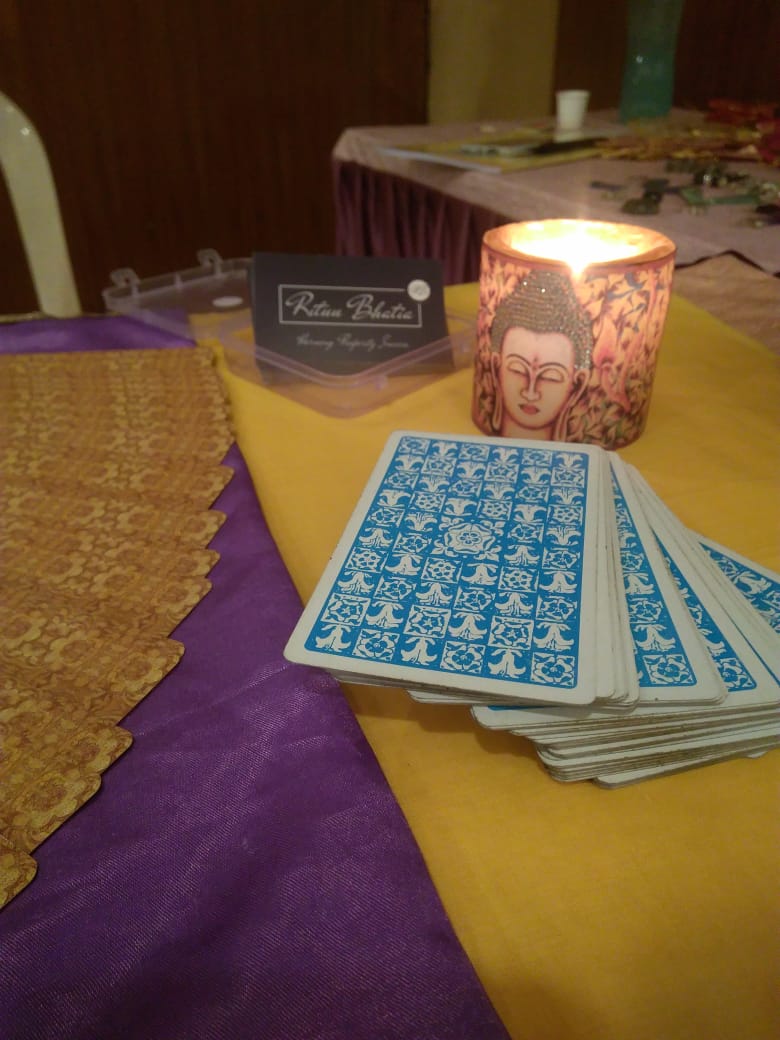 The journey into spiritual healing began for Mrs. Bhatia (43) in 2011 when she was diagnosed with arthritis. Despite best possible medication, her condition worsened and gradually she was confined to bed. "I shudder whenever I recall that phase of my life," says Mrs. Bhatia. "I used to writhe in pain and there was a sense of dejection in life," she adds.
However, what was surprising was the fact that many of the people who came to meet her would point out at one thing: the Vastu of the house was not good and was the reason for her bad health. "That made me pondering," says Mrs. Bhatia, who on the recommendation of her friends and family members decided to shift to a new location. "I basically wanted a change from the same routine," she says but to her surprise, her health started improving.
Out of fascination and curiosity, Mrs. Bhatia decided to read and understand more about the science of Vastu and in 2011 she enrolled herself for a certified course in Vastu from Vastu Raviraj Institute and Research Centre, Thane and later went on to learn Tarot, spells, pendulum dowsing, crystal therapy and Reiki in 2012 from
Enchantment Institute, Mumbai.
Inspired and encouraged by the results, Mrs. Bhatia decided to help others and started her own spiritual healing center under her own name in Vashi, Navi Mumbai.
A path of spiritual healing is not easy, as one is connecting with unseen powers, be it good or bad, stresses Ms. Bhatia. However, it is these very challenges that keeps her on her toes and gives her a sense of satisfaction when she is able to help her customers wade through rough patches in their lives. "Just as the problems of individuals are different and unique, the remedies too are different and personalised," she says.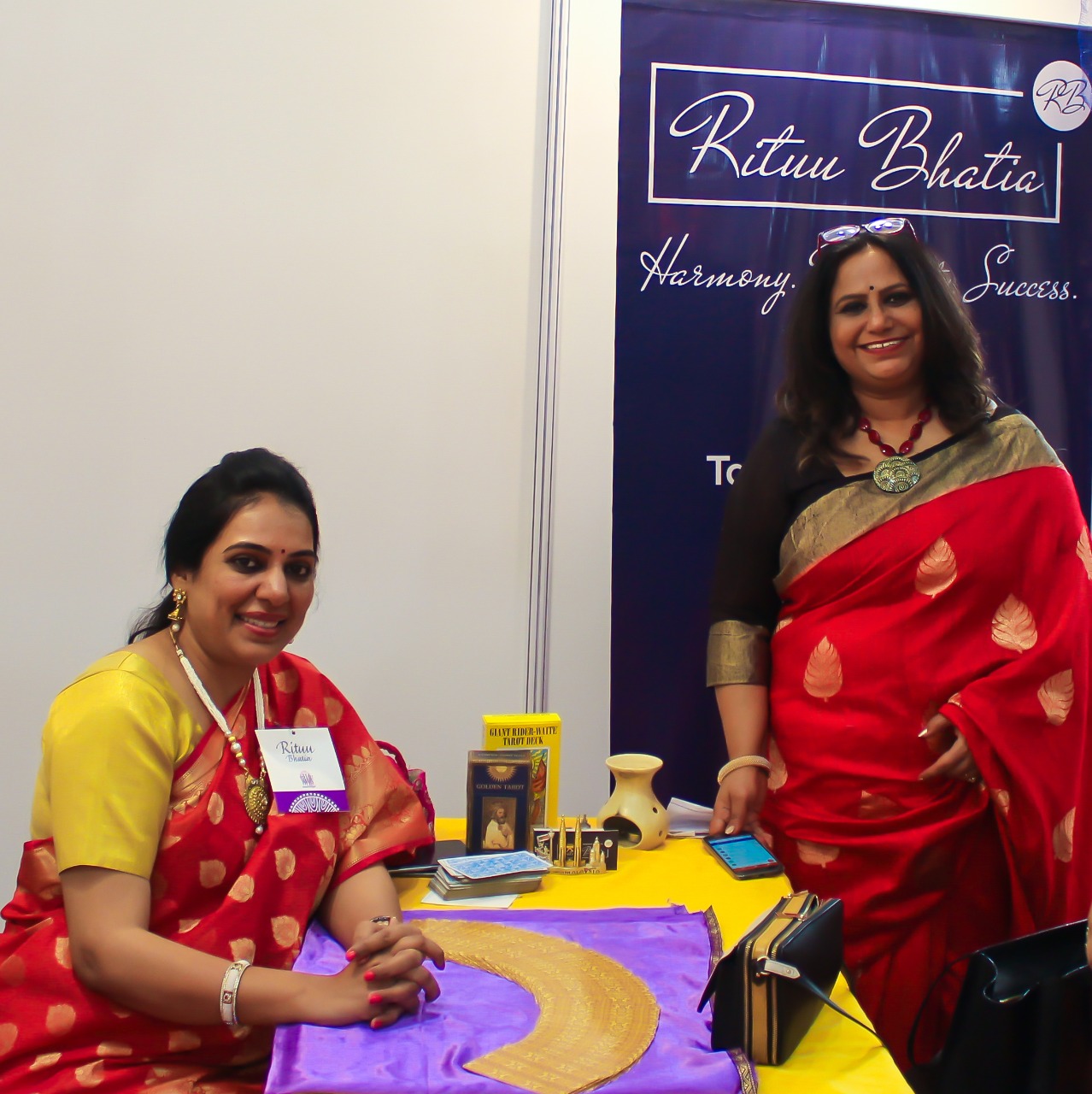 When asked what expectation people have when they visit her, she humorously says, "Most people come to me thinking that I would be sitting in a dark room with candle light around me and a magic bowl placed in front." They are taken in for surprise when they do not notice the various crystal malas around my neck, she says with a laugh. "I am here to help a person in distress and not scare them off with my looks," she says adding that she her sessions are not limited to time or the number of questions. "My aim is to find solution to the problem."
However, what disheartens Mrs. Bhatia is to see people resort to various things when in distress. "This", she says "is wrong". "One should always have faith in divine." Clutter free homes, positive outlook, act of donating- are some of the ways that go a long way in bringing happiness in a person's life.
The biggest reward for Mrs. Bhatia is "the smile and happiness on the faces of the clients". "I can never forget the happiness on the faces of a childless couple who with the help of Vastu remedies were blessed with a child," says Mrs. Bhatia.
Founder: Rituu Bhatia
Location: Vashi, Navi Mumbai
Facebook:
https:// www.facebook.com/rituubhatia33/