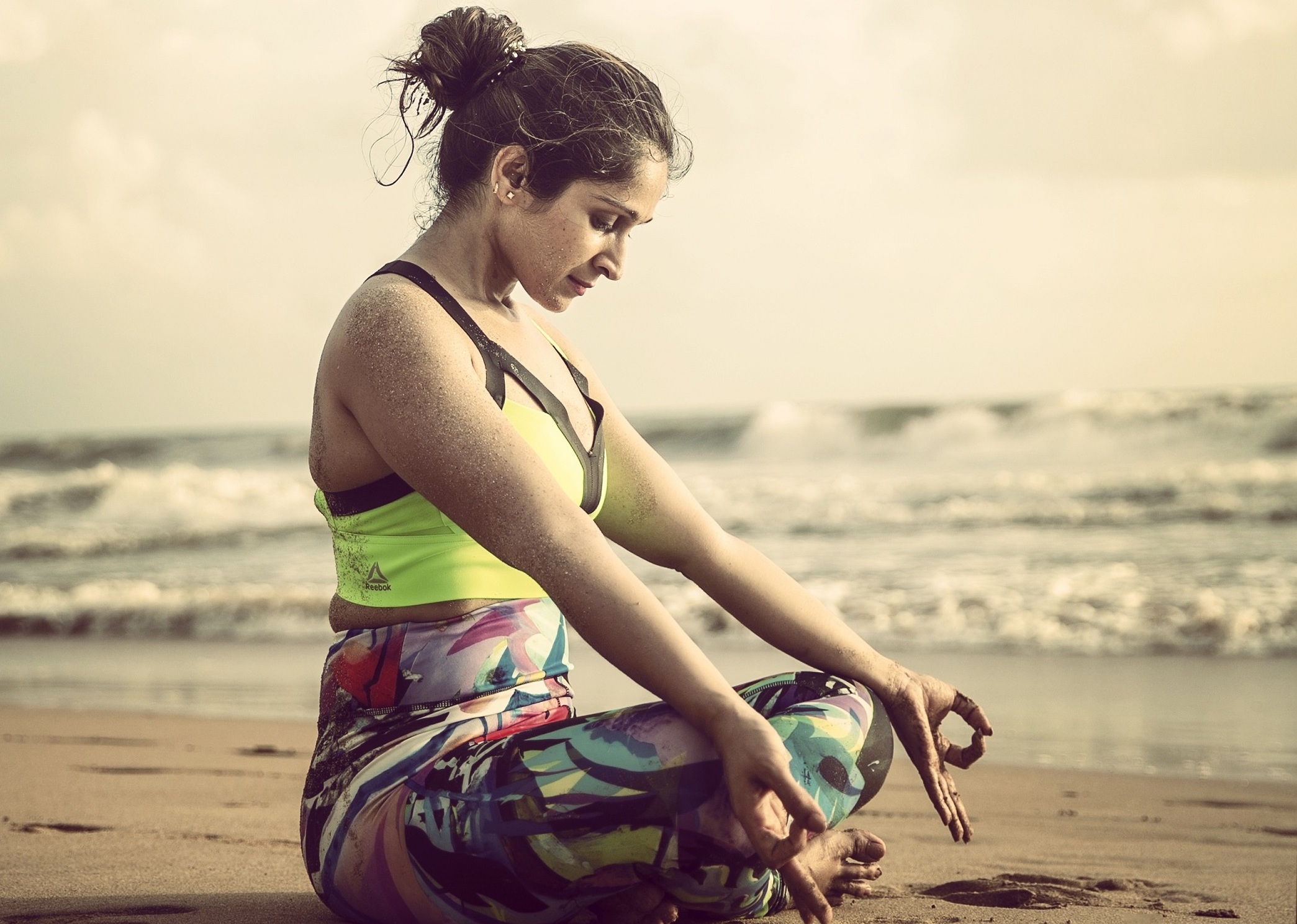 By: Varda Sharma
"I'm not in the best shape, but I want to prove to myself I can do something that seems insurmountable and inspire others by showing them no matter where they are in their fitness goals, they can do it, too," is the famous quote of Ruben Studdard, a well known American pop singer and one of the contestants of the fifteenth season (2013) of weight loss competition show 'The Biggest Loser'.
The 39 year old Simran Hotchandani, a certified fitness coach, upholds the similar philosophy. Not out of shape by any means (she looks almost ten years younger than her age), like Mr. Studdard, Simran is also driven by the motto of helping people achieve fitness goals, they never thought they could. "I don't have a magic wand nor do I claim to bring wonders with respect to your weight or flexibility but I can certainly help a person, irrespective of age or sex, who is self driven and is willing to give 100%, to understand all the key elements of fitness," she says.
Having done her Post Graduation in Counselling from SIES College, Sion and MA in Clinical Psychology (SNDT College, Churchgate, Mumbai in 2003), Simran was not inclined towards fitness right from the beginning. Immediately after completing her degree she started practising in a counselling centre in Vashi, Navi Mumbai and began to be invited by esteemed universities to deliver lectures.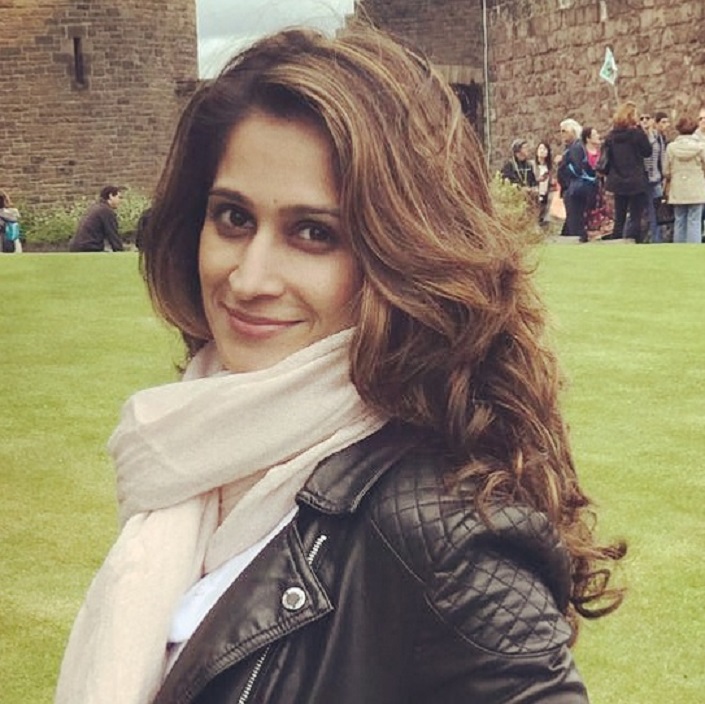 Destiny, however, had different plans for her and in 2005 on experiencing motherhood, she decided to quit her job and dedicate her time in raising her bundle of joy. This had a flip side too. In two and half years of sabbatical, Simran gained a lot of weight. "The dresses would not fit in. I would despise looking at myself in the mirror," she says. Although a psychologist herself, Simran had difficulty in tackling with the mental stress due to changes in her physical appearance. "I could now easily understand the issues that an individual who has put on weight faces in life," she says and decided to enrol in a fitness programme.
Turning point
There were not many certified fitness centres in the vicinity at that time, but Simran was all bent on becoming a fitness freak and enrolled herself for a power yoga course in a renowned Academy in Khar. Travelling to Khar from Navi Mumbai and leaving behind her small daughter, was a challenge but Simran was determined and completed the course with élan.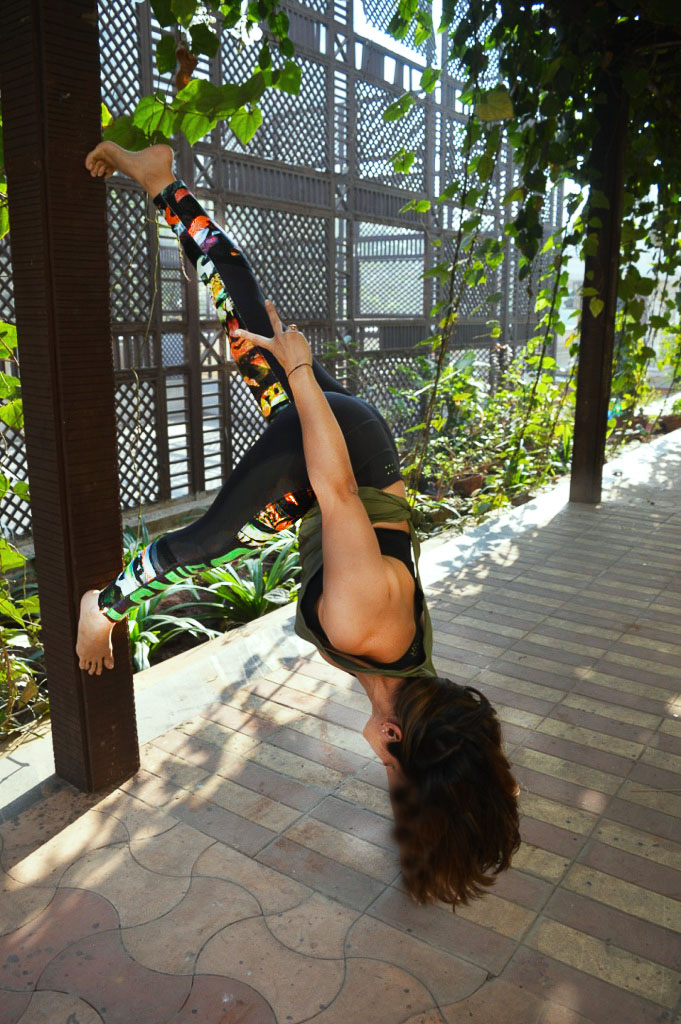 On completing the course, Simran decided to motivate people in adopting a healthier lifestyle and became the power yoga instructor at a gym in Navi Mumbai.
She soon realised that she needed a more in-depth knowledge on human anatomy and hence did a number of advanced courses in fitness like fitness course from American College of Sports Medicine, Reebok Fitness Trainer Course, Pilates from Pilates Institute of America.  She even ventured into specialising in rehab and correctives to understand the correct way of exercising and did courses like Master Rehab Trainer Course (Australia), Bare foot Training and Rehab Specialist from Evidence Based Fitness Academy. She is also certified VIPR (Vitality, Performance, re-conditioning) instructor and animal flow and power plate coach.
Movement Studio
In 2008, Simran started her own unisex fitness studio "Movement Studio" in Nerul, Navi Mumbai. She has recently opened another studio in Powai. Any individual who desires to become fit can join her studio. She starts the classes with the pre-hab for the beginners building them from the ground up so they can be a part of the intermediate and advance classes. "The workouts are designed keeping in mind each person's concerns-be it beginner or advance," says Simran who calls her classes "boutique classes".
"Every individual has different physical problems, genetic differences, mind set etc. Being a fitness trainer it is important for me to understand all these aspects before starting the training session," says Simran, for after all, she adds "mine is a responsible job" and it is imperative for me to "give correct physical training".
"While I can make an individual understand and learn the various fitness aspects, it is the will of the person that matters the most," says Simran who does not totally believe on putting her clients on weighing scale every now and then. "Joining a fitness programme should not become an ordeal for a person. Infact it should be a refreshing and rejuvenating experience," she adds.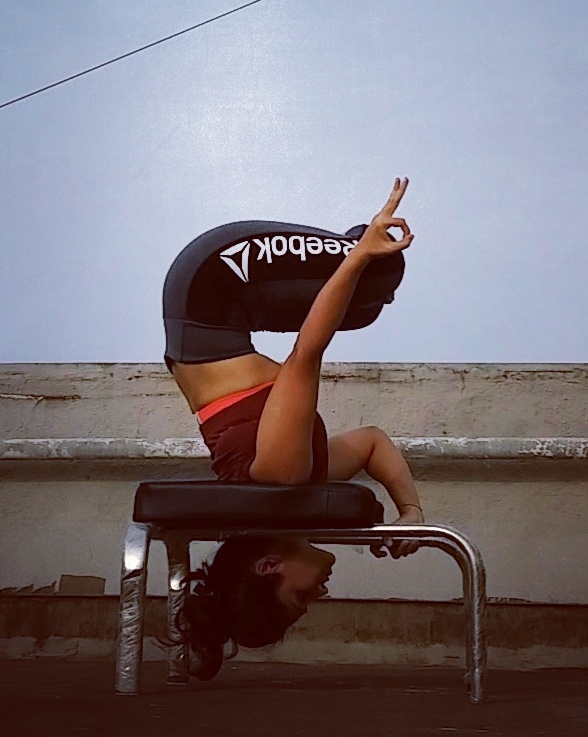 Classes are held for an hour for three days in a week. Currently she holds three batches of 10-12 students in each batch. There are sessions on body weight training/Calisthenics, free weight, suspension training, animal flow, power plate, inversions etc.
"I have one-to-one contact with my clients and I personally try to understand their challenges and concerns," says Simran who finds her background in psychology especially useful.
Bringing positive changes in lives
Pooja Goyal, entrepreneur, has been a part of 'Movement Studio' for more than four years. "I had lots of health issues due to which my muscles were extremely weak and any exercise would just leave me trembling. Simran with her personalised workout plans based on my capability has been successful in making me fitter and healthier," she says. Pooja is highly impressed with Simran's scientific understanding of body movement and her motivating and encouraging attitude which enables a person to develop both- body and mental fitness.
Says Neelima Parthasarathy, Admin Head, financial markets advisory and training company, "Simran's approach to fitness is holistic. She talks fitness and nutrition but does not talk starvation nor does she harp on unrealistic weight loss goals.  She infuses her own brand of integrity and knowledge into training her clients and does not believe in crowding her classes. If she is not convinced with a certain new fitness routine, she will not incorporate them in her classes just to join the bandwagon." Simran, she says, is "their coach, injury rehabilitator and cheerleader all rolled into one" who helps every student to achieve their "individual fitness journey."
An inversion (upside down posture) addict herself, Simran desires her students not only to tone up, lose weight, increase their fitness levels but also experience adrenaline rush while trying out new exercises and creative workouts designed by her.
Movement Studio
Founder: Simran Hotchandani
Founded: 2008
Location: Navi Mumbai and Powai
Instagram: movementwithsimran
Facebook: Simran Hotchandani