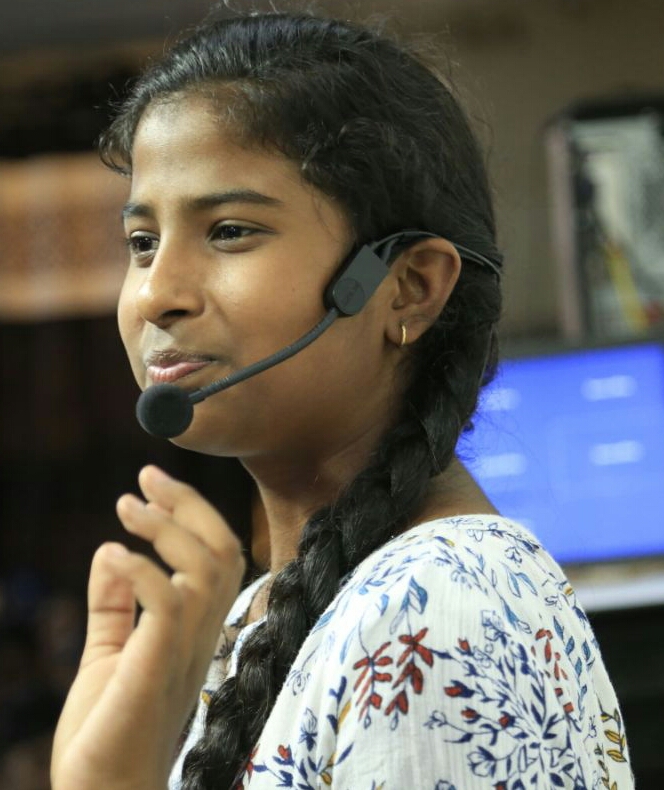 By: Varda Sharma
Conversing in impeccable English with perfect British accent, it difficult to believe that this girl is just 14-year-old and infact hails from Malpur village under Samalkha sub division in Panipat, Haryana. The élan and the ease with which she speaks on various topics not only reflects her command over the language but also her vast knowledge at such a tender age. Undoubtedly, Janhavi Panwar is the "wonder girl" of the country, a nickname which has become synonymous with her.
Janhavi displayed an extraordinary skill of quickly grasping and learning words at a very young age. By the time she was two and half year old she could tell the names of almost 500 things like vegetables, fruits, spices etc. in English as well as in Hindi and Haryanvi- her mother tongue. "She would easily switch over dialects while speaking to different family members when she was just three," says her father, Brij Mohan Panwar, a government primary school teacher. With her grandmother, for instance, she would converse in Haryanvi, while with her mother she would speak in Hindi. Only with her father, Janhavi spoke in English. "We tried to instil an inquisitive nature in her and always prompted her to ask questions," says Mr. Panwar. This, he feels, helped in widening her horizon and increasing her vocabulary.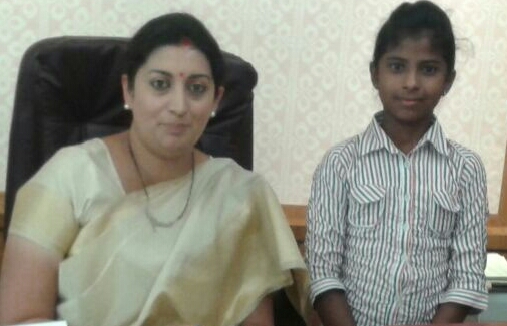 At the age of three and half years, when most of the children went to Nursery, Janhavi was directly admitted in Upper KG. The reason: she already knew what was being taught in Nursery and Lower KG. "While I taught her English, she learnt other subjects from her mother," says Mr. Panwar. "I would draw pattern of fruits and vegetables on the clay floor and slates and Janhavi would quickly learn," recalls her mother. When she was in first standard, she gave two parallel exams- for the first and second standards simultaneously. Needless to say, she passed both the exams with flying colours. This pattern continued and she gave her Xth Board at the age of 10 and XIIth when she was just 12. "We of course had to seek special permissions from Haryana Board and the CBSE Boards respectively," says Mr. Panwar. Janhavi scored 90% in Xth with 100% in Maths.
Rekha Raj Mahajan, helped Janhavi immensely in learning English and in improving diction and pronunciation.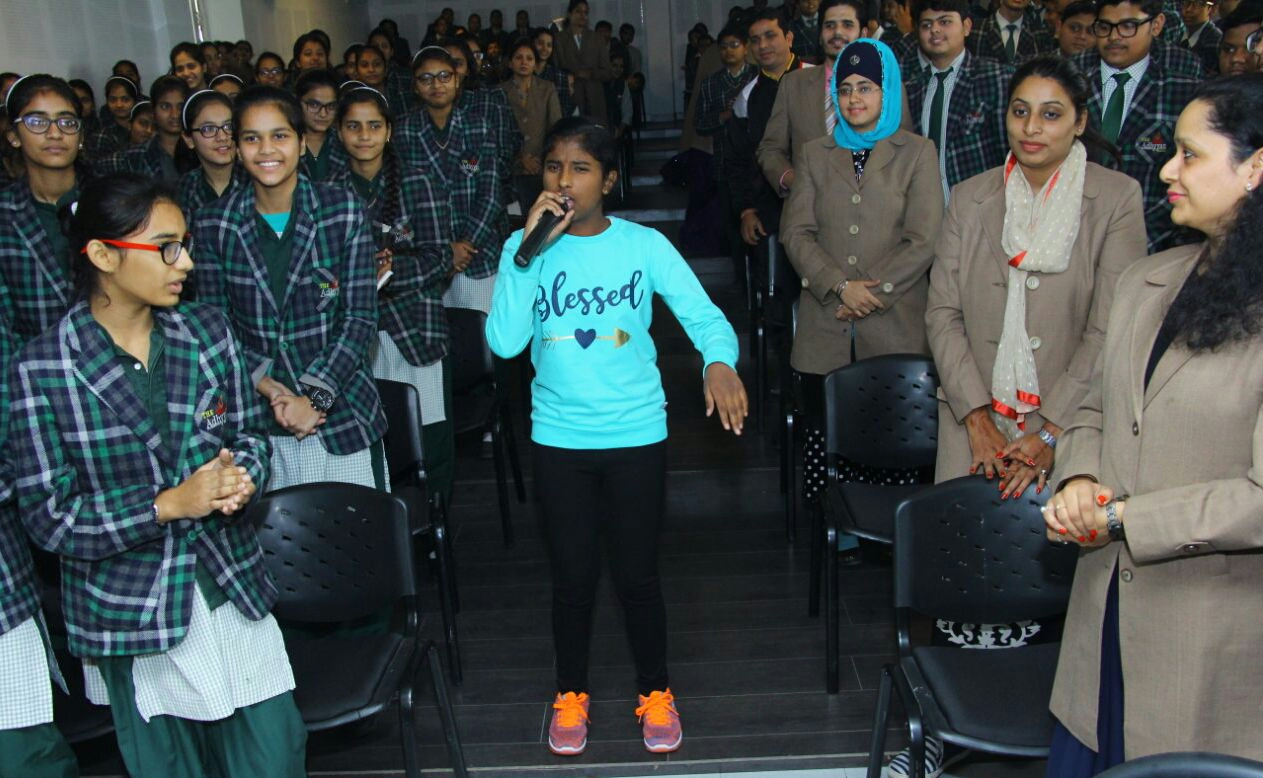 As Janhavi displayed an extraordinary knack for learning languages, her father decided to nurture this talent. In the absence of proper coaching institutes in the vicinity, Janhavi began to learn accents through video tutorials on you tube. Currently, she speaks English in nine accents- exactly the way it is spoken and pronounced in those countries and also knows basic French and Japanese.
"Janhavi loves to anchor shows and desires to become BBC news anchor," says Mr. Panwar with a smile. "She has been anchoring the school programmes since the age of 6 and can read out news exactly like the news anchors of both BBC and CNN news channels," he adds. Mathew Amroliwala, Becky Anderson are her favourites anchors.
Janhavi is also a vivacious reader and is a great fan of Dale Carnegie, Paulo Coelho and Rhonda Bryne. She has read almost 20 versions of Bhagwad Geeta. APJ Abdul Kalam's 'Turning Points' is her favourite book while she also loves reading stories by Rabindranath Tagore and Shakespeare. She is also a great singer and loves singing English songs. She loves to hear Rebecc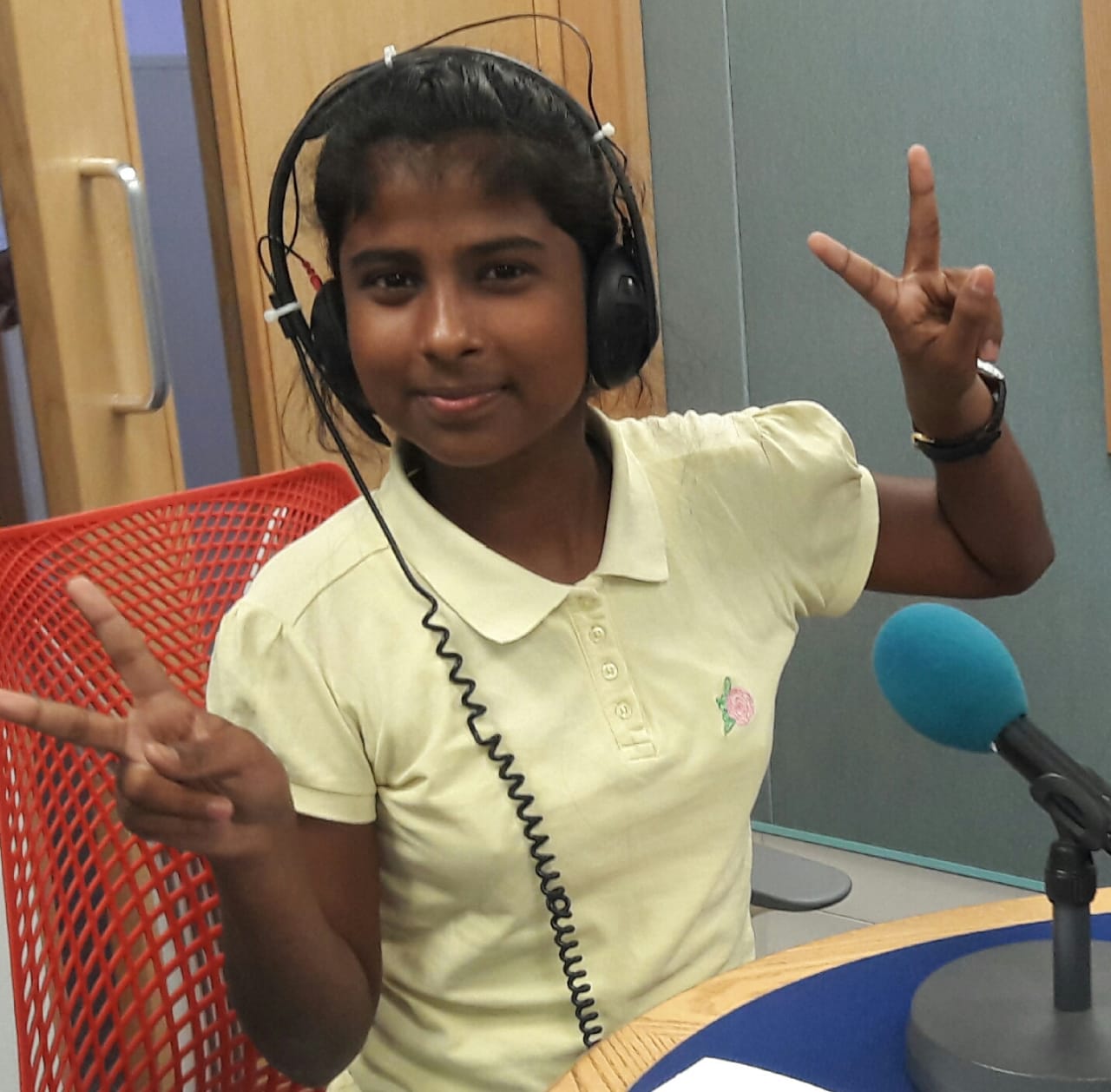 a Black, Justin Bieber, Selena Gomez and Jennifer Lopez.
A motivational speaker, Janhavi is invited by various educational institutions and B.Tech colleges to deliver speeches. She even delivered a motivational speech at the Haryana Institute of Public Administration (HIPA), Gurugram recently in the presence of Haryana CM, ML Khattar and IAS officers belonging to 8 states.
Currently pursuing BA (second year) from Delhi University's Satyawati College, Janhavi aspires to become an IAS officer and also nurtures a dream to become news anchor of BBC channel. An inspiration and a role model for several girls across the country, rather across the globe, Janhavi desires to work in the arena of women empowerment and in improving education standards.