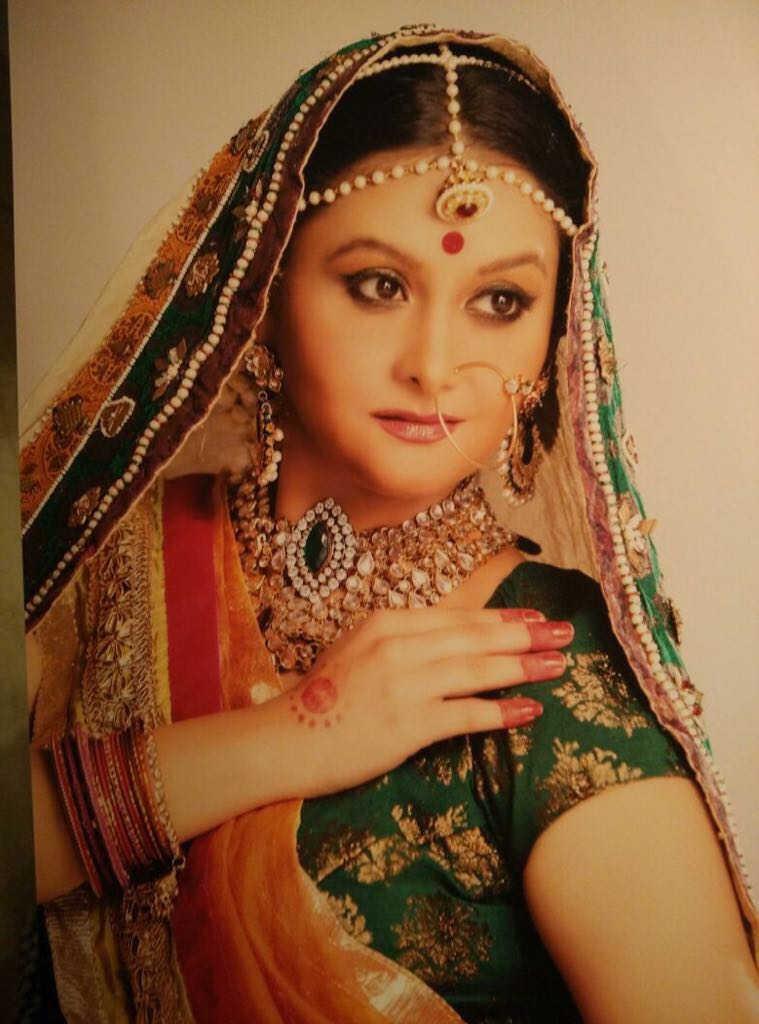 By: Varda Sharma
There is magical tranquillity all around as Komal Shah, the renowned classical Indian dancer, walks on the stage. It is mesmerizing and spellbinding to see her brisk, yet slow paced performance, precise and pulsating footwork, rapid pirouettes, graceful hand movements and facial expressions. Equally enthralling is to learn that this is not just a dance performance but a healing show as well, where Mrs. Shah through strong energies of music, rhythm, sound, light along with dance movements tries to invoke positive vibrations in the environment which are relaxing, refreshing, rejuvenating and healing.
"Music and dance are regarded as the most alluring forms of art that have tremendous amount of potential in them. They can eliminate negativity, improve one's mental health, cure physical health ailments and bring forth positive balance. Every raaga or the 'swara' (musical note) when fused in right composition with dance movements can bring positive changes both in terms of physical, mental and emotional well-being," says Mrs. Shah.
Seven chakras and the dance connect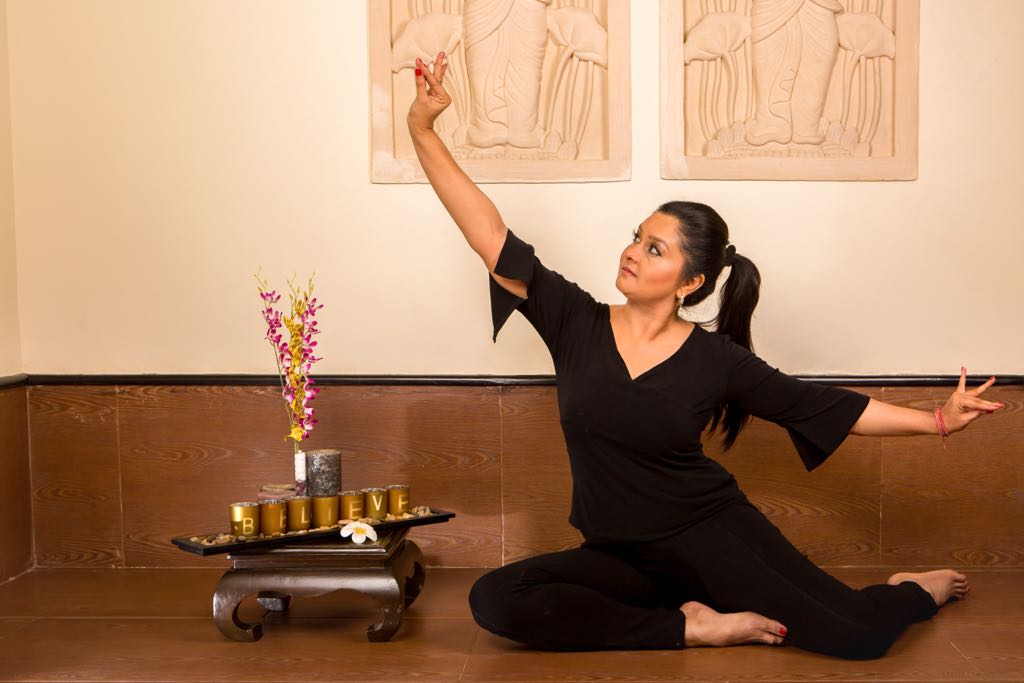 Mrs. Shah, a resident of Mumbai, was interested in dance and music right from childhood. Her mother helped her in nurturing this talent and encouraged her to learn several Indian classical dance forms and Indian folk ballets. "I started understanding music, sound, rhythm when I was just three and half year old," recalls Mrs. Shah. By the time she was 7-year-old, she was performing dance ballets and Bharatanatyam on stages as well as on small TV shows. She did her Arangetram at the age of 16. Eager to master different forms of dancing, Mrs. Shah started learning Kathak at the age of 33. Over the years she has been mentored and guided by various classical dance gurus. She was earlier mentored by Guru Pt. Sandeep Mahavir and is currently learning and evolving with Mrs. Anita Bhargav, who has given many stage performances, trained several students along with being an examiner of advanced level of Kathak, both in India and overseas. Mrs. Shah has also received extensive training from eminent Kathak exponent Pandit Birju Maharaj under the "guru-shishya" parampara. "I have given several dance performances, but each time I get an opportunity to perform again, I feel the same excitement as it is the first time," says Mrs. Shah.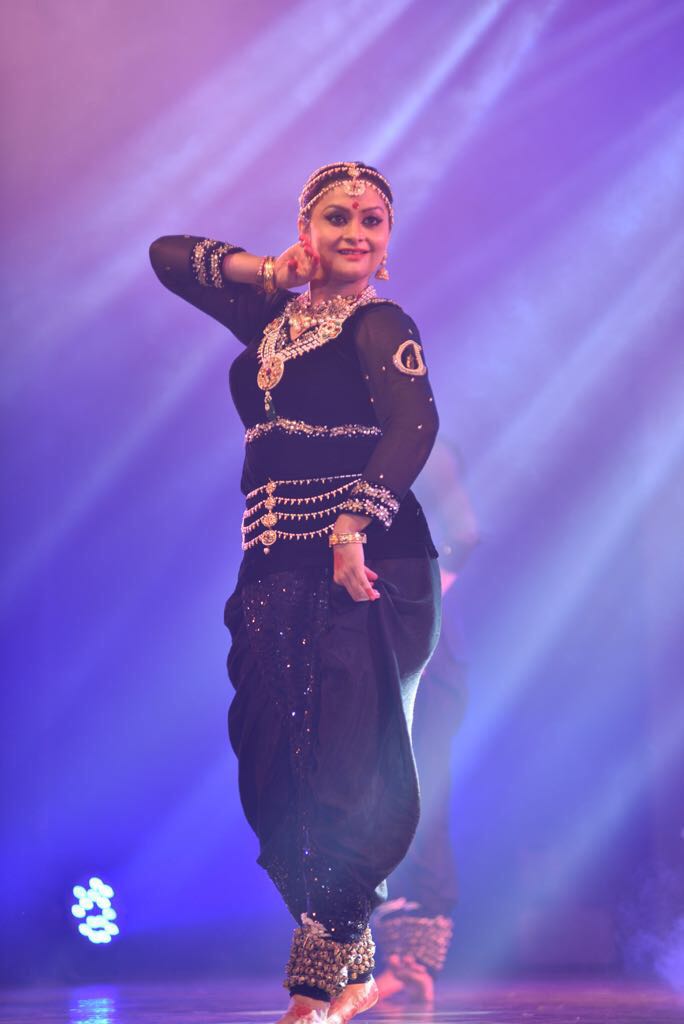 While adapting to diverse forms of dancing, Mrs. Shah could see that there is a strong connect between sound, mudras (hand movements), Indian classical dancing with healing. To understand this connect better, she gradually started exploring different forms of alternative healing method and enrolled herself in the 'Theta Healing Institute of knowledge, Idaho U.S.A. She also did a number of certified courses in Past Life Regression, Theta Healing, Clinical Hypnosis and Kundalini Awakening. Apart from this, she acquired further knowledge in esoterica, spirituality and various forms of healing arts.
In 2013, with an aim to heal others and provide a platform for everyone to experience and actualize oneness of the mind, body and soul through various healing techniques, she founded 'Kundalini-Holistic Healing' in Mumbai.
Every human body, says Mrs. Shah, has unlimited evolutionary force within, which is known as 'Kundalini'. "The body has 7 jewels or the 'Chakras' which when awakened, cleansed and activated, with the help of 'Swaras' or music, rhythm and dance movements can not only bring physical and mental healing but also helps in curing and healing diseases and disorders," she adds.
Overall physical, mental and emotional wellness
Holistic healing is based on the approach which considers all the elements of the person such as emotions, mind, spirit and body and achieves optimal health for all. "In simple words, it does not concentrate on a particular disease but helps one attain the best overall heath possible," says Mrs. Shah. Every concept designed by us, stresses Mrs. Shah, has been fully powered by Science. 'Kundalini' has in-house music compositions which along with specific 'mudras' are used for treating ailments, infuse positivity and bring stability in life.
It is natural human tendency to cure an unwanted physical condition only after it starts affecting or causing some substantial harm. After such a thing happens, the person usually tries to get rid of it via medication or some other treatment. But what if one could get rid of all the problems before they happen and just live an amazingly healthy life? "Being an approach rather than treatment, holistic healing offers revolutionary results through which a person can find a sublime physical, mental, emotional and spiritual wellness. As all the aspects of the person are considered, it eventually helps the individual to identify imbalances and lead a long and healthy lifestyle," stresses Mrs. Shah.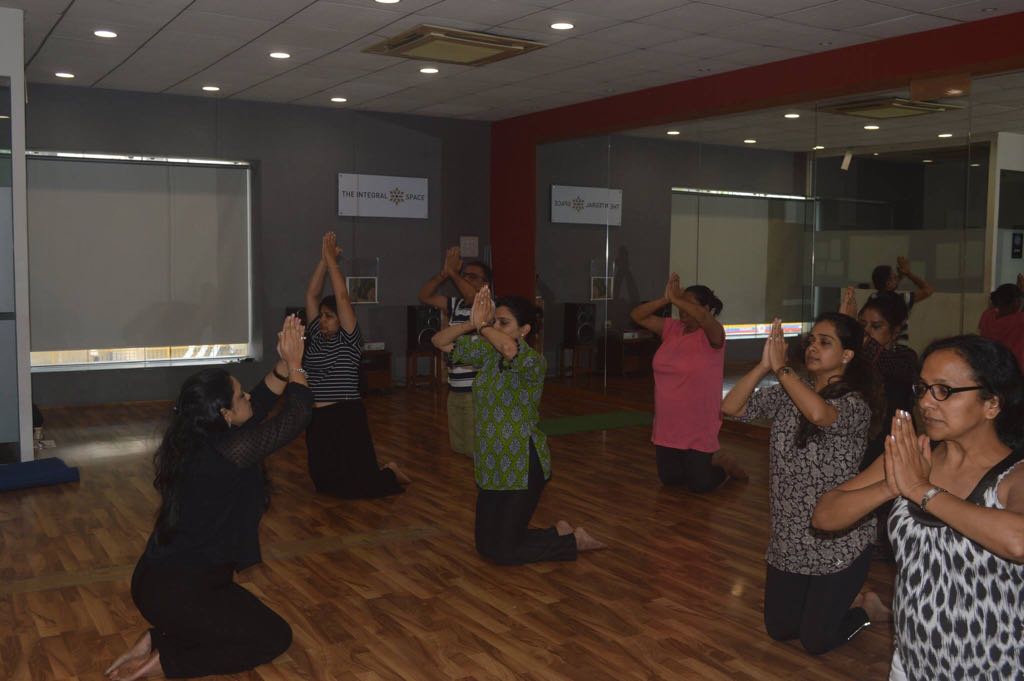 There are many other benefits too that one experiences through holistic healing. Says Mrs. Shah, "The person starts using more and more natural resources as remedies instead of artificial products. It also helps him to be aware of the importance of a healthy life and also spread it to other people. Apart from all these, the person also develops love and affection for all the mankind and starts caring about the nature and environment."
Holistic healing modules
Healing is a systematic process where positive belief is the first step. "The various holistic modules that we have designed have been practiced for centuries," says Mrs. Shah adding that the treatments are customised for each individual based on each body condition.
"Our holistic techniques like Theta Healing, Power of Magical Affirmation on Sub-conscious Mind, Past Life Regression, Clinical Hypnosis, Creating Your Own future, 21 Days Therapy, and Dance Therapy etc. helps in healing body, mind and soul," says Mrs. Shah.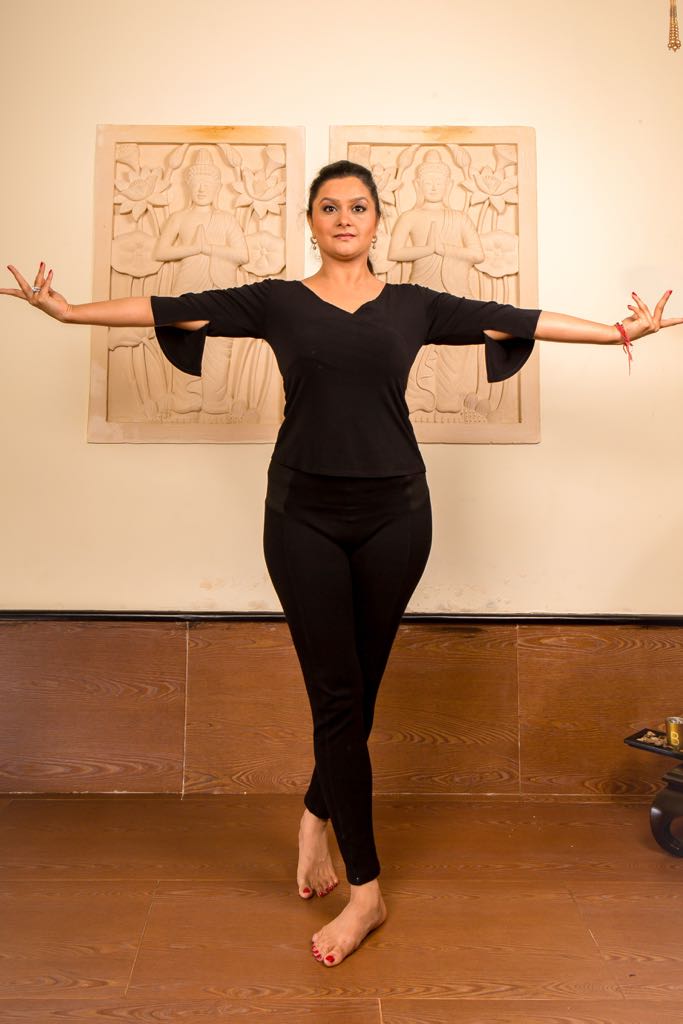 Theta healing for instance, is a powerful spiritual healing technique which can bring about lasting changes in one's life in the most subtle manner. Likewise, 'Past Life Regression Therapy' unlocks the door to one's forgotten memories. "Once these memories are recalled and navigated through, one will find a treasure of wisdom," she adds.
The 21 days program is based on the fact that our brain intercepts new messages and takes 21 days to develop it into a new habit. "This new habit can overcome our old thoughts and old negative habits thus curing alcoholism, drug addiction and depression of any kind," informs Mrs. Shah.
In addition, Mrs. Shah conducts seminars and dance workshops for corporates as well as for individuals that help people in relieving stress, positive work environment etc.
She recently conducted a seminar for the officials of Mumbai police to help them lead a stress-free life and was highly appreciated for the novel concept.
Awards, accolades and appreciation
Mrs. Shah is the recipient of several International and National awards and is widely acclaimed for spreading awareness on Indian classical dance forms and for creating her unique modality of dance as a medium to heal. She has recently been appointed as one of the experts for 'Mission Fit India' for spreading awareness on physical and mental well-being.
Carolina Mendigana, a citizen of New Jersey and had attended dance therapy workshop of Mrs. Shah says, "It was so inspiring to see how she works with music and dance. It was out of this world experience. I wish she opens an Institute in New Jersey as it would help so many people here."
Fred Hecht, also from New Jersey says, "Watching her dance is an experience onto itself. There is an aura of brightness that is so totally blinding and yet at the same time give a total feeling of relaxation in the soul."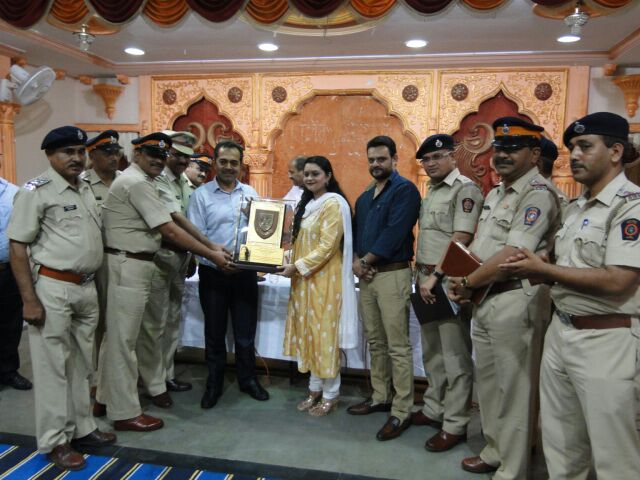 "It is our vision to deliver therapeutic benefits to every individual, by developing innovative and healing techniques for different diseases and ailments," says Mrs. Shah who desires to open an Institute where people can learn dance therapy and become certified therapists who can spread this Science all over the globe and help in creating a healthy community. "It is also my mission to spread awareness across the globe about the Science behind Indian classical dancing and healing," she adds.
Kundalini Holistic Healing
Founder: Komal Shah
Founded: 2013
Location: Mumbai
Website: www.kundalinihealing.in
Facebook page: kundaliniholistichealing