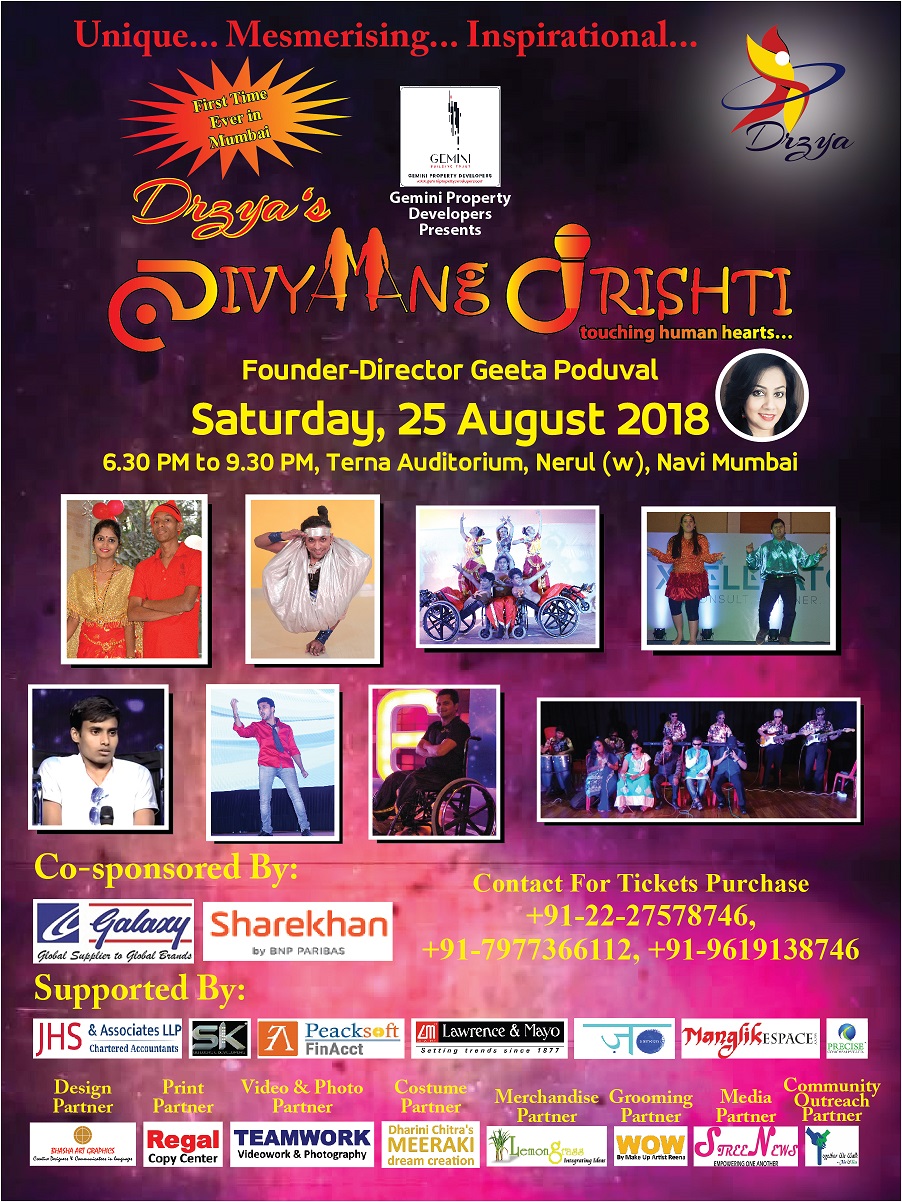 DRZYA, a firm that provides platform for the specially-abled talents across the country, is conducting a unique entertainment and inspirational event 'Divyaang Drishti' where 33 amazing specially abled artistes will be touching hearts with their mesmerising performances. The event, which is also supported by StreeNews, will be held tomorrow from 6.30 pm onwards at Terna Auditorium, Nerul, Navi Mumbai.
"Divyaang Drishti' is an extremely special and a unique event and is the first ever of its kinds in Mumbai/Navi Mumbai. 33 specially abled talents from different parts of the country will be showcasing their brilliant talent on stage," says Geeta Poduval, Founder, DRZYA.
There will be musical performance by visually challenged artists; dance performance by mobility challenged artists; performances by children with learning disabili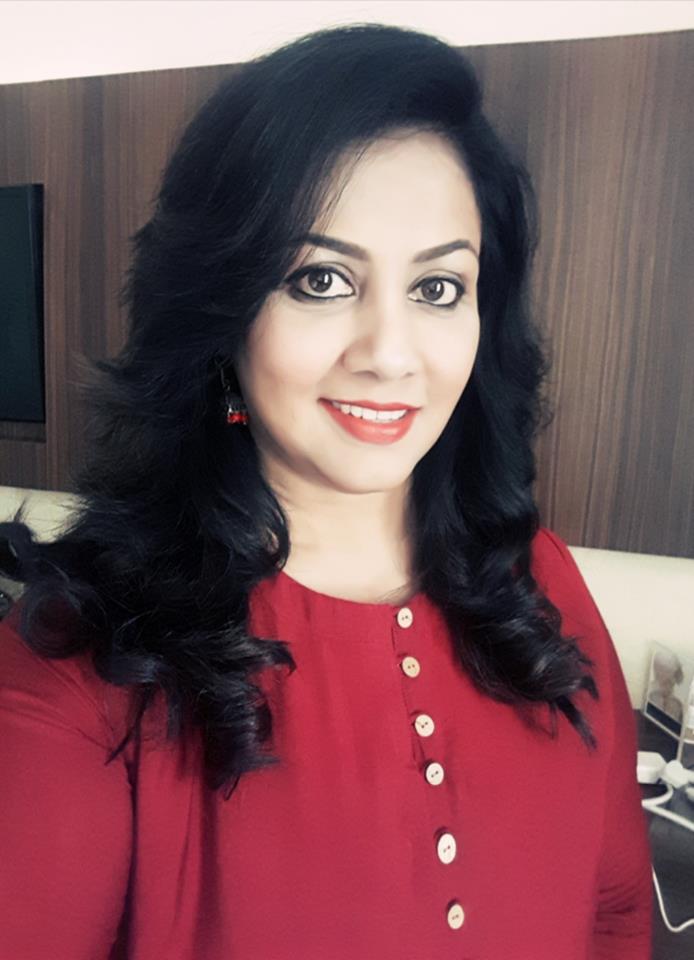 ties; instrumental music by Autistic artist; a unique performance where the paint brush merges with music; an inspirational session by specially abled speakers and many more.
"Through this programme we would like to empower the 'Abled' through the 'specially-abled', which is also the theme of the event," says Ms. Poduval.
Mr. Resul Pookkutty, an Oscar winner as Best Sound Engineer for the movie Slumdog Millionaire will be the Chief Guest. Dr. N. Ramaswami, Commissioner, NMMC; Sujatha Srinivasan, Director, Gemini Property Developers; Dr. Varsha Bhagat, Director, ETC are the Guests of Honours.
"The platform of DRZYA serves dual purpose: provide platform for the specially-abled talents across the country, train them wherever needed, guide and mentor the artists and give the society an opportunity to get inspired through entertainment helping in building an inclusive society," says Ms. Poduval who is a Chanakya National Achiever awardee, TEDx speaker, Indywood awardee for
Professional Excellence, actress, corporate trainer and a motivational speaker. DRZYA was recently conferred with 'The Inclusivity Award' by The Headway Foundation in Chennai.
(Pic) Ms. Geeta Poduval, Founder, DRZYA