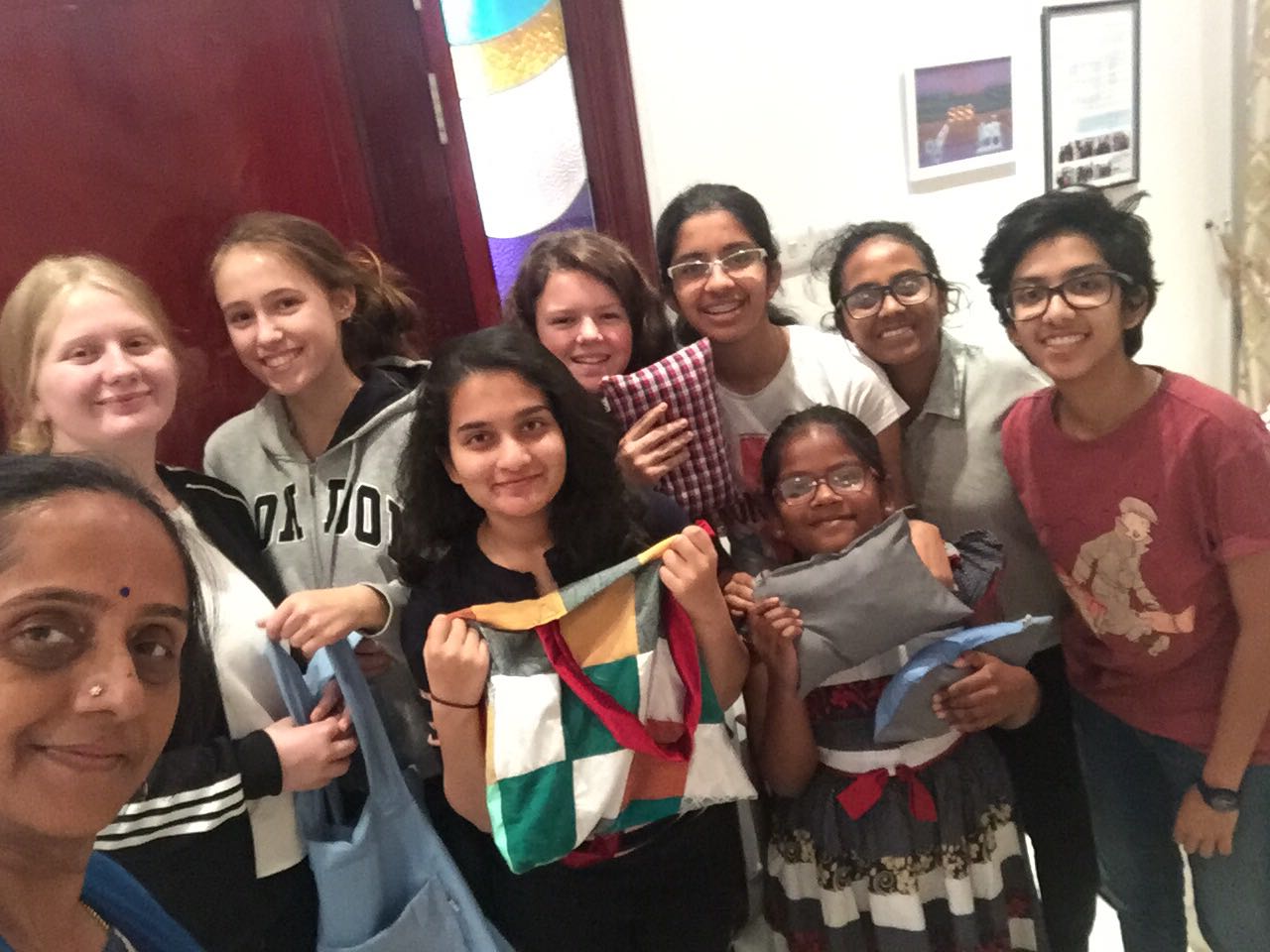 By: Meena R. Prashant
Along with plastic waste, which has become a global concern, another waste which is posing threat to the environment, is the waste pieces of clothes called "chindhi" in Hindi. Generated from textile industry, these land up in the landfill and become piles of non-biodegradable wastes. Like many other environmentalists, Dr. Shambavi Rajagopal (51) a marketing faculty, also finds this highly disturbing.
The thought of landfill prevailed on her mind while she was doing her PhD research in 2014 on 'Evaluation Criteria used by Consumers in the UAE for purchasing packaged, labelled and open shelf fruits and vegetables'. The idea to turn waste pieces of cloth into creative art struck her when she visited her tailor and saw him carrying two bags of bits and pieces of clothes. On enquiring he told her that he would be discarding these waste pieces and in turn asked her if she would be interested in taking the scrap. "Although I refused at that point but the thought of the scrap hitting the landfill kept bothering me," she says.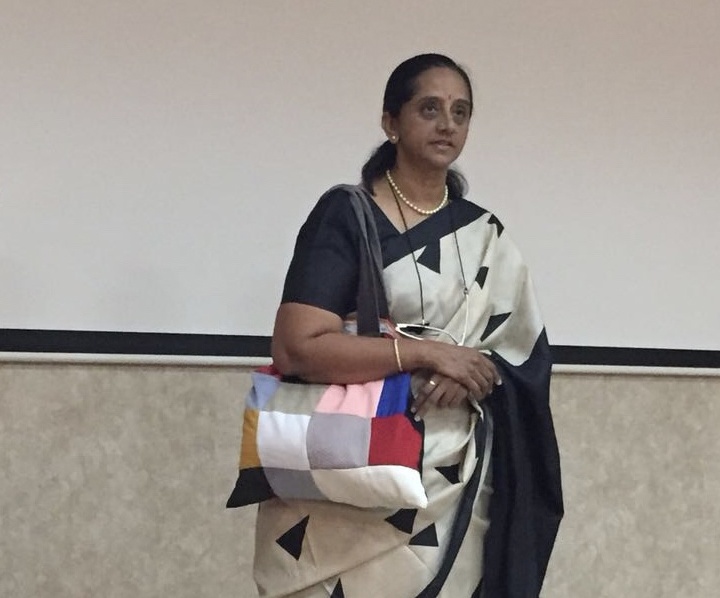 "Since my PhD research included waste disposal of fruits and vegetables, I could correlate about the textile scrap and its impact on the environment," says Dr. Rajagopal and the more she thought about it the more eager she became to do her bit for the society and the environment. She then spoke to her family and friends and on September 30, 2015 she launched a group called 'Save Scrap & Sew' (SSS). "We began SSS with few like minded friends and with 5 kg of scrap material collected from one tailor," says Dr. Rajagopal. Presently, SSS has 100 'buddies' (volunteers) in Dubai and 25 buddies in India. Dr. Rajagopal, an Indian origin who has been living in Dubai for more than two decades attributes the success of the initiative to team work.
Reuse and recycle
Explaining the concept, Dr. Rajagopal says, "We reuse textile scrap and make items of utility like bedsheets, bags and pillows and to gift to the deserving". SSS so far has distributed 1,000 bed sheets, 3,000 pillows and 2,200 bags. SSS has a policy of 'No Hoarding' and hence the gifting happens at the first available opportunity.
Dr. Rajagopal says, anyone can join the group. "It is not at all mandatory for a person to know stitching. Buddies can help in sorting, ironing, cutting.  We meet once a week for two hours and do as much as we can."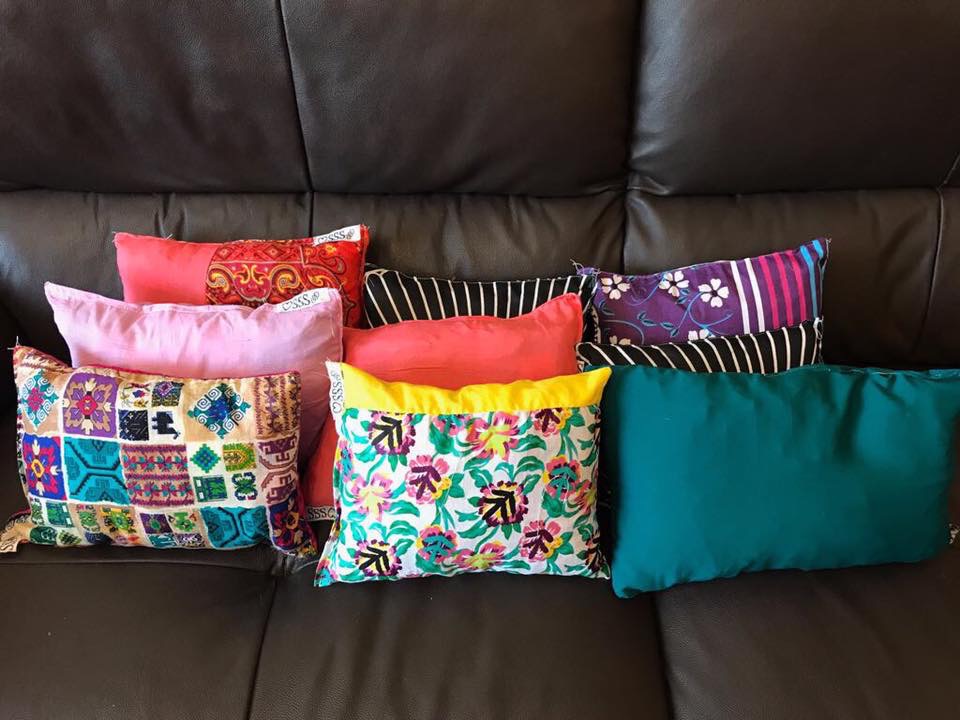 When asked if she would any time make garments out of the scrap, Dr. Rajagopal says "No". "As soon as we talk about garments we are pointing at skilled people and that is not we want. There are many buddies who do not know stitching but are associated with the cause."
Dr. Rajagopal who has received Women Excellence Award 2017 in the Environment category and Swayam Siddha Award 2018 for her initiative. Dr. Rajagopal plans to start a sewing café soon where people can join hands.
Save Scrap & Sew
Founder: Shambavi Rajagopal
Founded: 2015
Location: Dubai
website:- www.savescrapnsew.com