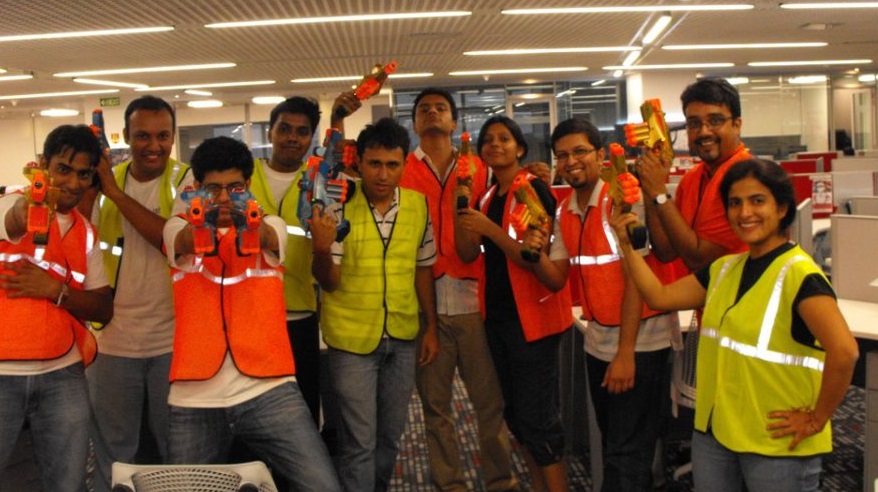 By: Varda Sharma
While pursuing MBA (Finance and Strategy) from Simon School of Business, University of Rochester in 2010, Himani Ladsariya developed a keen liking for the popular game, 'Laser Tag' which she played along with friends and really enjoyed it. "It was a fun, engaging team sport. Universities used this as a team building activity," says Himani.
On returning back to India, she started researching about Laser Tag and its feasibility with respect to Indian markets. "The major obstacle," she discovered was the high rental cost. "Because of high rental cost, big cities in India do not have Laser Tag setups and this is the biggest deterrent for gaming," she says.
A Laser Tag enthusiast, she decided to solve this problem and started importing mobile Laser Tag equipment which does not require a permanent setup. Says Himani, "Initially I began with laser tag rentals wherein you could rent out the equipment for a day." But on seeing the tremendous response, she decided to start this in a professional manner and launched GameGarage in March 2016 with her own funds, with an aim to introduce physical gaming in India by conceptualizing new age games that are good ice breakers and fun at the same time.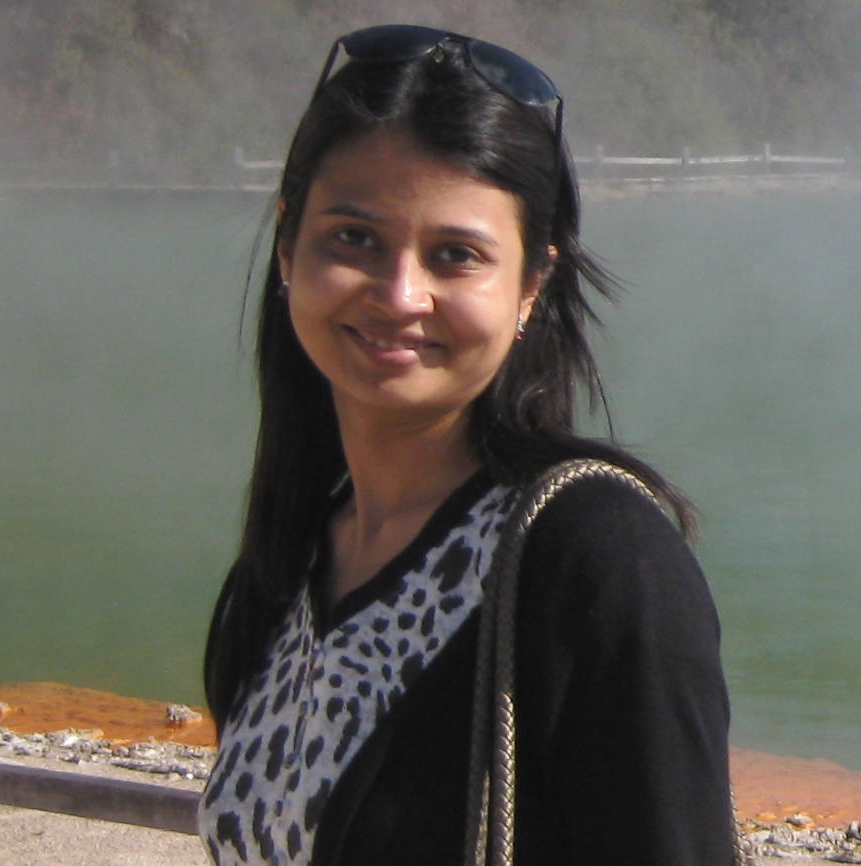 Initial hurdles
Like most of the budding entrepreneurs, Himani too faced a number of challenges. The primary was to find the right equipment that would be ideal for the Indian markets. "I got in touch with an American company which helped me customize the equipment for mobile events," says Himani.
The next challenge was how to change the consumer mindset for playing new games which were more expensive than the regular gaming. "We had to educate our consumers and show them a demo of the game regularly," she informs.
Lastly, with regular wear and tear, there was lot of damage to the equipment which had to be shipped back to US for repair and maintenance. This was both time and cost ineffective. However, now, GameGarage has built expertise and are able to service and repair the equipment in-house.
New age games in the offer
GameGarage aims to introduce new age games in India which are currently not available due to the lack of infrastructure or availability. Currently, they have introduced Laser Tag, which is played with guns that fire infrared beams. There are 2 teams with 4 players each and each player has a gun and a vest with sensors on them. Each team's mission is to eliminate their opponents. "It is an excellent corporate team building activity to help employees better understand one another, improve problem solving techniques and better communication skills. It helps understanding your colleagues in a fun setting thus developing long lasting bonds and camaraderie," says Himani.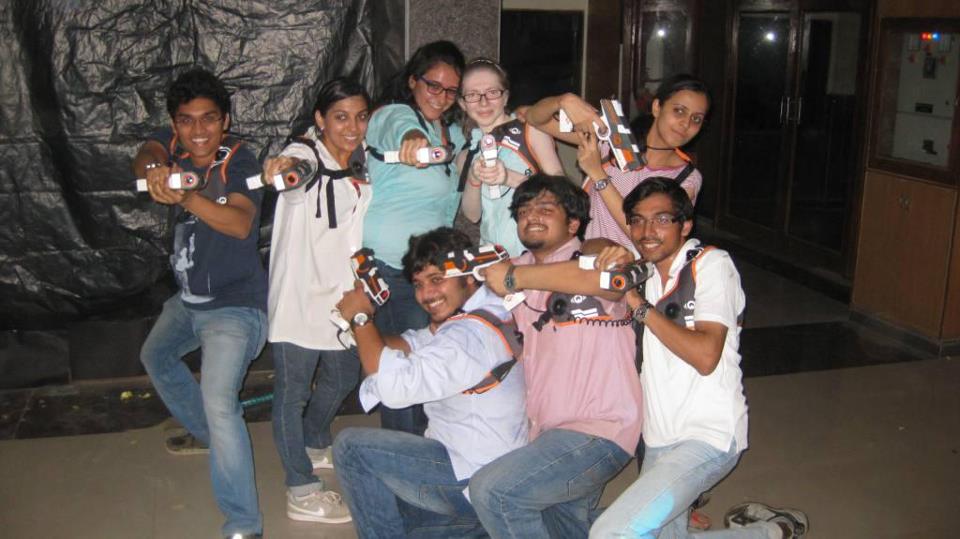 GameGarage conducts mobile laser tag events wherein a space is converted into a real-life arena with inflatable obstacles, light effects and music and can be played both indoors and outdoors.
Indoor and outdoor setup
For an indoor setup, the room is darkened, obstacles are setup and there are laser projectors for light, effects and music. "Our equipment is for 8 players with 4 in each team. Each player gets a gun which is connected to the jacket which has sensors on them. To score a point, you have to shoot at the opponent team' jacket. Scores are calculated on a laptop and each game is 5 minutes," says Himani. Team with the highest score wins. At the end of each game, players can see their individual and total team scores.
For an outdoor setup, says Himani, "We prefer the rustic look using bunkers, tires, drums and natural obstacles like pillars, trees."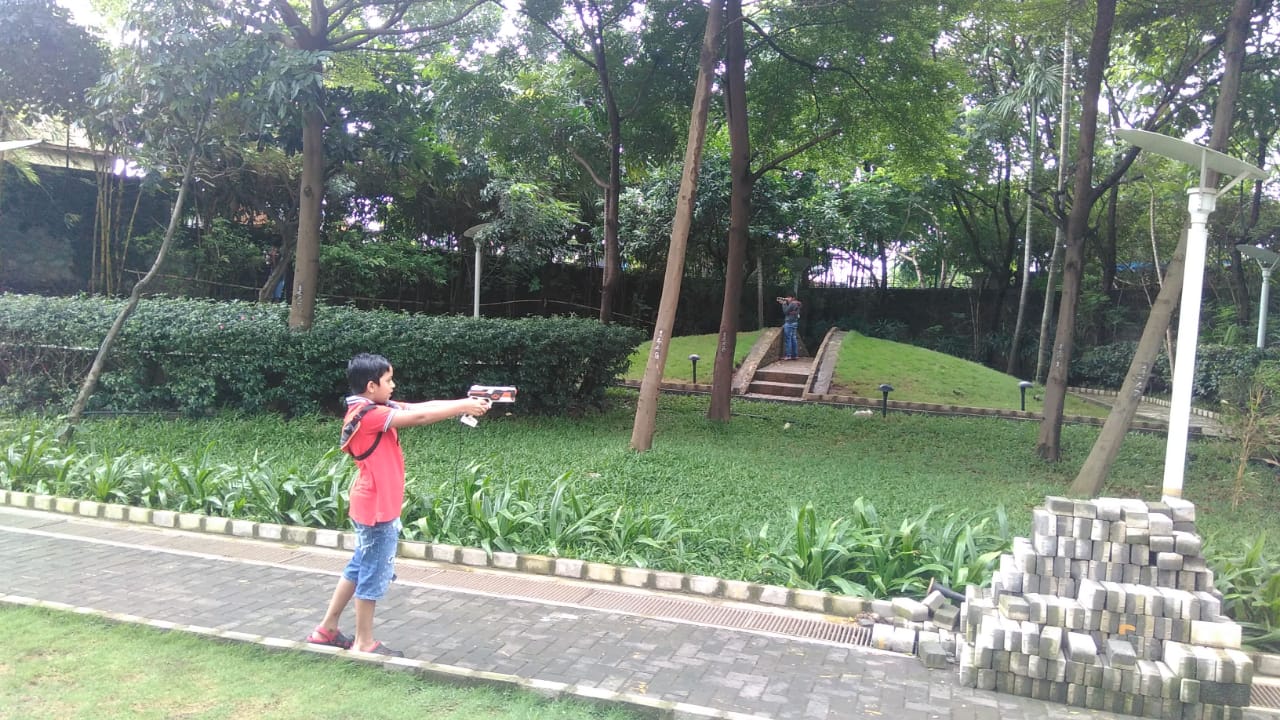 These activities are not restricted for corporate events only. "These are also appropriate for kids and adults starting from 7 to 60 years. These games are as challenging for the brain as playing chess yet conducted in a fun filled music environment that gives you vibes of a party."
Savio Castelino, event planner based in Mumbai, has been using the services of GameGarage since almost two and half years. "GameGarage introduced Laser Tag game in the country when it was still unheard of," he says. He has introduced their game in kids' birthday party events, corporate events etc. and the clients, he says, were "extremely thrilled with the novel concept".
Growth Chart and future plan
GameGarage which started off with Gun Rental model, initially pegged in the monthly revenue of Rs. 50,000. Over a period of time, as they started experimenting with various initiatives, they currently have a monthly revenue to the tune of Rs. 3 lakhs.
"In a quarter, we are currently doing 100+ events catering to 2500+ gamers in 12 cities. Our growth has been over 200% year on year," says Himani.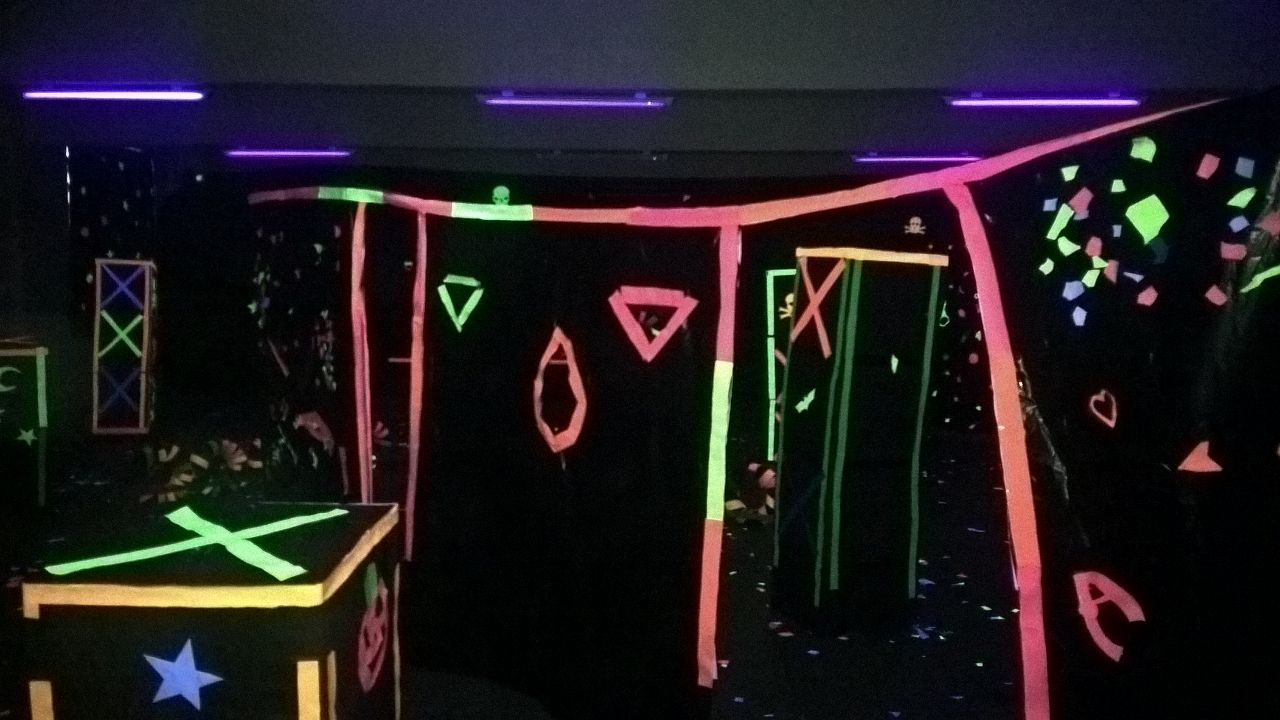 GameGarage is working to make a pan India presence and reach out to 50+ cities in the next 2 years. "Our plan is to introduce various games in India which are currently constrained by the high capex and high rental costs. We want to provide an array of premium games which have mobile setup and can be played in a cost-efficient manner," she adds. During the next phase of expansion, informs Himani, GameGarage would like to set up satellite teams in all the metro cities of India. The team is currently researching on new games like soapy football, mobile golf setups, human foosball and many more which can be imported and played in a mobile environment at a substantially lower cost.
"Gaming (Physical games and not video games) is in a very nascent stage in the country. Most people do not get access to such games which are perceived as premium. We want to make these games available for the masses and want to be part of this rapidly growing industry," says Himani.
GameGarage
Founder: Himani Ladsariya
Founded: 2016
Location: Fort, Mumbai
website: www.gamegarage.in