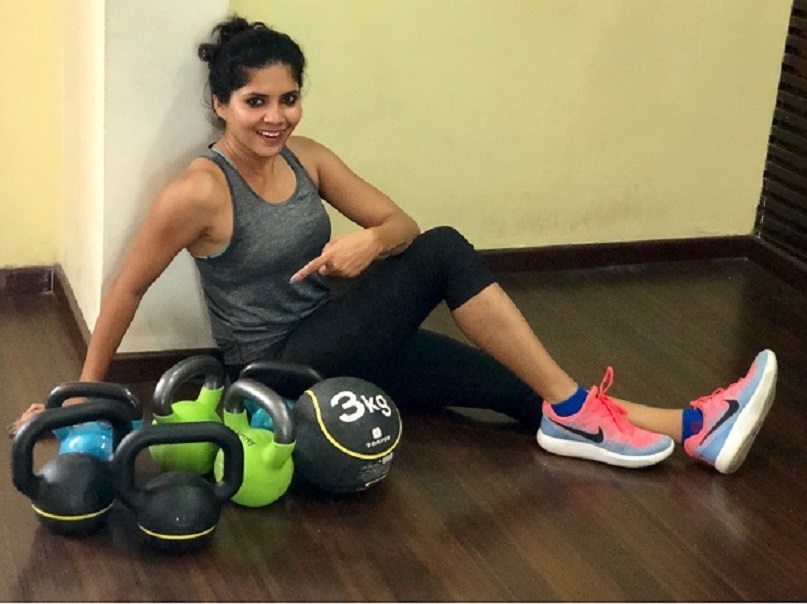 By: Varda Sharma
Although a fitness enthusiast right from childhood, Sunita Sharma (42) never knew that this would turn out to be her calling. After pursuing graduation in Economics from Mumbai University (1998), Sunita started looking for job opportunities. She came across an opening for fitness trainer by an upcoming gym and thought of giving it a try. "Although I did not have any formal training in physical fitness, I nevertheless applied for the post," says Sunita and to her surprise she even got selected. What followed was a rigorous training regime in various aspects of physical fitness including aerobics from the renowned Leena Mogre. Sunita soon became an aerobics instructor and was widely popular for introducing workouts that were both "rewarding" as well as "entertaining".
However, in 2001, Sunita shifted her focus and decided to take a plunge in corporate sector. Things were going smoothly when she quit her job in 2010, and shifted to Hyderabad. While, she continued to incorporate workouts in her daily routine, to make fitness her calling still evaded her. Juggling between household responsibilities, taking care of her kids, Sunita continued to work from home as freelance recruiter etc. but she felt something was missing: the "inner satisfaction", as she says. "I felt that what I needed was a group workout session, where I could work, get toned as well as energise," and started looking for such programmes. Surprisingly, Sunita could find none. "While there were several gyms and fitness centres in the vicinity, there were none that offered group workouts," she says. During conversation, her husband suggested her to start one of her own. After all she was a trained fitness instructor- a fact which she had almost forgotten.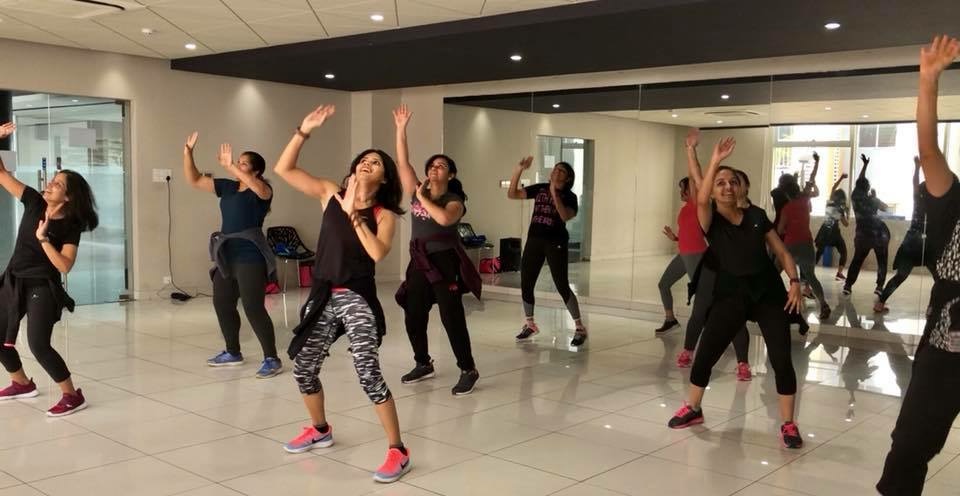 Idea takes shape
Prompted by her husband and friends, Sunita with great hesitation, started her own venture, 'Femme Fitness' in February, 2014 with an aim to help women embrace a healthy and fitness conscious lifestyle. "The idea," says Sunita was to "bring fitness at the doorstep for women."
"I realised that to make women embrace healthier lifestyle, it was important to incorporate fun and variety in the workouts," says Sunita who did exactly that. And gradually, what started off with a group of five women soon expanded to 15 and to around 45 members. As popularity spread, the number of batches too increased from one to four in a day.
'Femme Fitness' offers a number of fitness programmes: group fitness training; personal training; online training; corporate training and training for special population. The programmes too are no longer 'women centric' and include along with women, men fitness enthusiasts of all age groups as well as children. 'Femme Fitness' has expanded wings from Hyderabad now to Bangalore as well.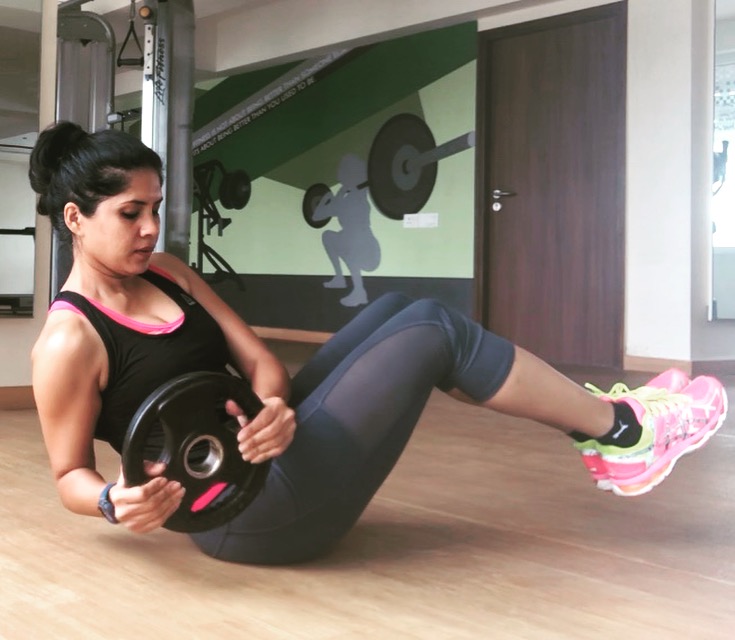 Different fitness forms such as functional training, strength and conditioning, interval training, fitness boot camps, marathon training and nutrition coaching are conducted during the programmes which are held thrice in a week for one hour each.
Anuradha Venkataraman (45), a resident of Hyderabad, is a student of 'Femme Fitness' since almost three years. She finds the classes very innovative, highly energetic with variety of workouts, encompassing all the aspects of fitness. "These have become almost addictive," she says with a laugh adding that "with the outstanding results, the students feel all the more motivated not to miss out any class."
Sonia Sahgal (40) has also been a student of 'Femme Fitness" since early 2015. She too loves the "variety of workouts" that are offered by Sunita and feels there is a "personal connect" of every student with the trainers which motivate them "not to give up". Sonia sees a "complete transformation" in herself both in terms of weight loss (she has lost around 30 kg), muscle strength (she had weak back and spondylitis) and positive attitude which comes with healthy lifestyle.
Training the trainers
As the popularity of 'Femme Fitness' started spreading, Sunita realised that it was essential to hire trainers. To get highly motivated and committed trainers, however, was a task. She started looking out for the zealous performers in her class and started convincing them to don the role of the trainers. This was challenging. But not the one to give up, Sunita soon started building a team of dedicated trainers who are first trained by herself and only when they pass the Femme Certified programme are they allowed to take batches independently.
"My aim is to make the trainers understand all the aspects of fitness, the human anatomy, the Science behind the workouts etc," says Sunita. The trainers coach, mentor and provide fitness training & nutritional consultation to the virtual and online clients too. "Whether it is cardio-respiratory fitness, strengthening and conditioning, weight loss or just general fitness, our team is committed to assisting our clients till they accomplish their desired outcome," says Sunita.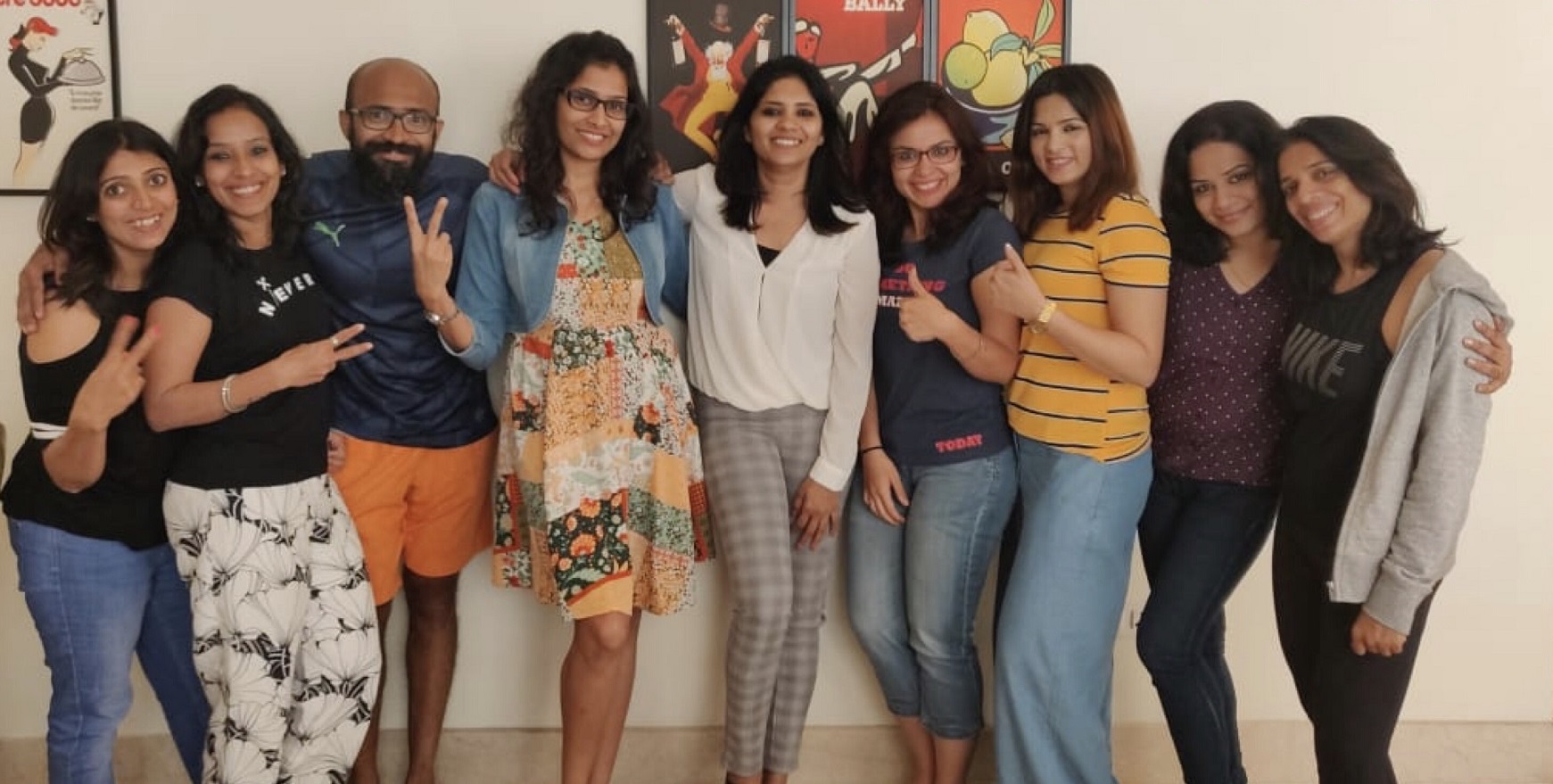 The team: Tarshiya Taranum; Sarika Tanweer; Prasanna Tolasati; Vanya Seth; Sunita Sharma; Harsha Nagi; Urvashi Agarwal; Praveena Ganesan and Shilpi Mohan
The trainers comprise of working professionals, home makers or even students. "It is the zeal and the dedication that really counts," she adds. 'Femme Fitness' takes pride in acknowledging the transformation journey of all the clients and the trainers both in terms of physical as well as mental and emotional fitness.
Upgrading knowledge
A fitness trainer, emphasises Sunita, is expected to keep learning in order to stay abreast with the latest research happening in the fitness industry. Another important thing is to "share the knowledge acquired". "I strongly believe" she says, "the knowledge that is gained but not applied is as good as no knowledge for me". Hence, 'Femme Fitness' believes in continued education and using the same in the sessions so that the clients can benefit out of it.
An Ace certified fitness expert; certified Nutrition Coach from IFAA; Certified Functional Training Instructor from IFAA; Certified Rehab Fx and Rehab Express trainer; Certified Rehab Yoga instructor/Posture and Alignment specialist and Certified Zumba instructor, Sunita constantly tries to upgrade her knowledge. She is currently pursuing Nutrition Specialist Certification by the American Council of Exercise (ACE) and CSCS (Certified Strength and Conditioning Specialist) from NSCA (National Strength & Conditioning Association).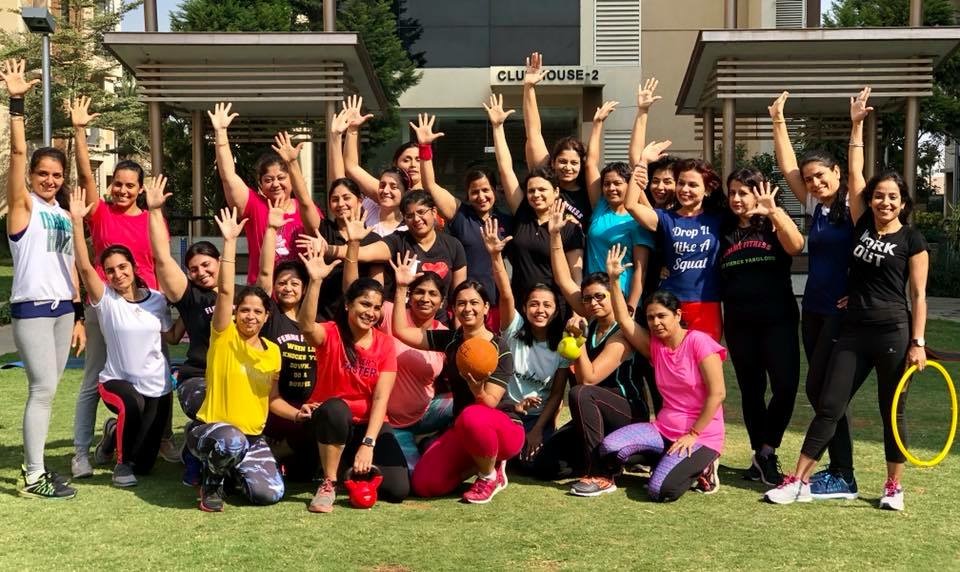 Since inception, 'Femme Fitness' has completed more than 11000 hours of training and has successfully trained more than 1200 people with 11k followers on their facebook page
In future, Sunita desires to open a Fitness Academy with an aim to train women fitness enthusiasts. "There is a dearth of certified women trainers till date. By training women in fitness regime, we actually mould the families to adopt healthier lifestyle which in turn ensures a healthier society," she stresses.
Femme Fitness
Founder: Sunita Sharma
Location: Hyderabad; Bangalore
Website : www.femmefitness.in
Facebook :
https://www.facebook.com/FemmeFitness.in/ 
Instagram: coach_sunitasharma
YouTube :