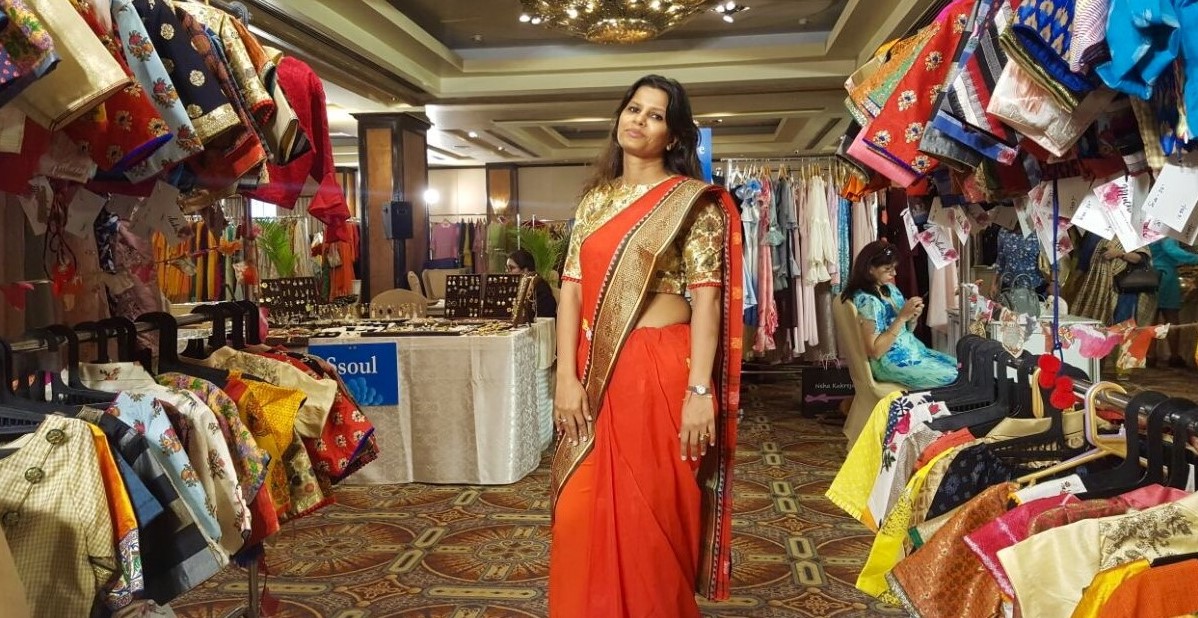 By: Varda Sharma
Ms. 'X' was all excited with her latest purchase. The saree that she had bought was simply ravishing with beautiful embroidery and sequin work and she could just not wait for the occasion to drape it. However, even after two months, the saree is still hanging in the closet waiting desperately to come out and make heads turn. The reason: absence of that "right" tailor who could stitch the "perfect fitting" blouse.
Does this sound familiar? Sadly, this is the woe of most of the saree lover. While it is easier to buy the saree of our dream, the perfect blouse is still elusive to many. Ask women across India to recommend a tailor who can stitch that perfect saree blouse with right fitting that can accentuate the saree's look and the answer you are most likely to get is that they are still looking for one.
Kalpana Nahata through "Muchukalis" is attempting to solve this most common grievance. Her venture is striving to provide today's modern woman with well designed, fun, stylish, comfortable and good quality blouses which they can pair not only with their sarees but also with their skirts, pants, ghagras, palazzo etc too.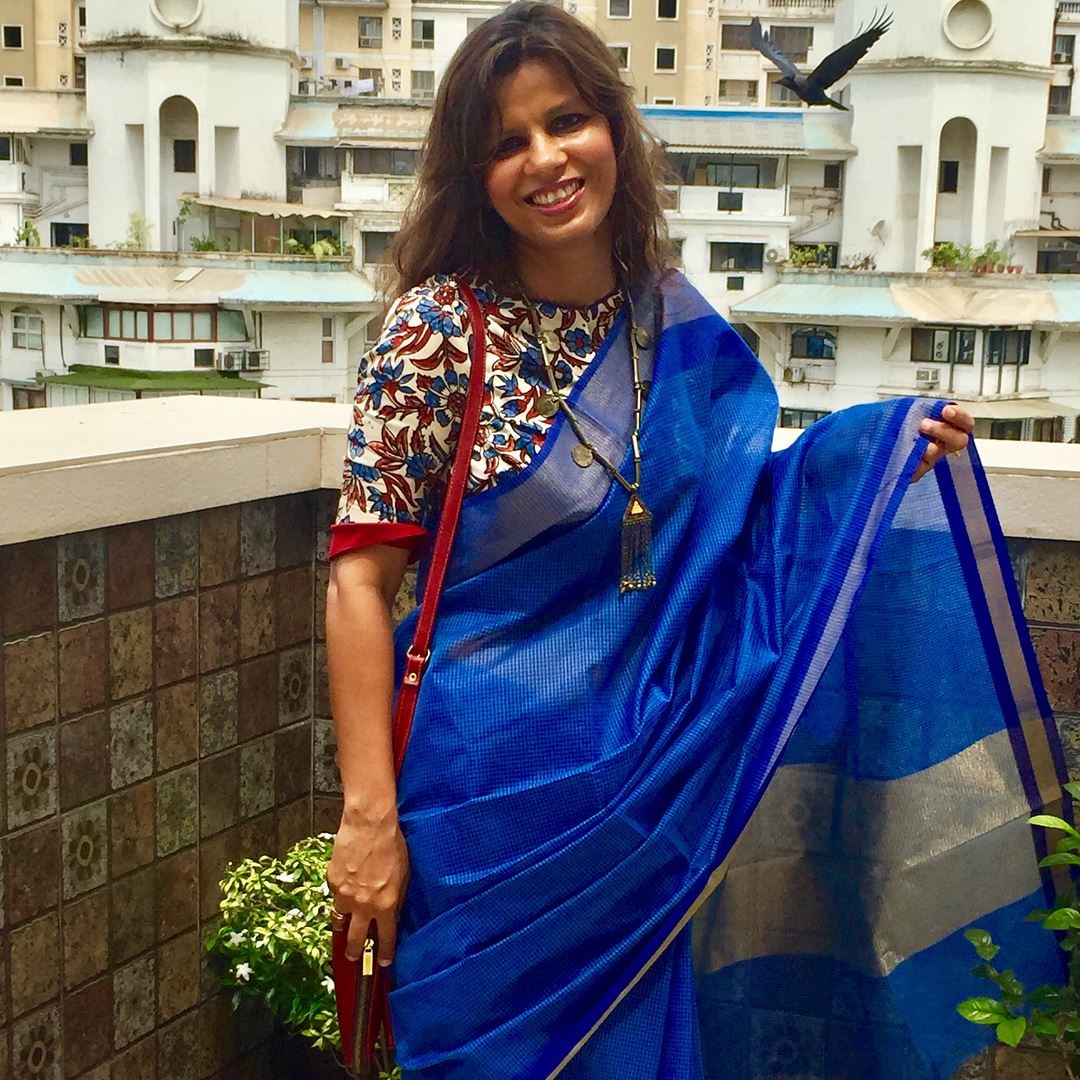 The journey
Kalpana who had been a homemaker and full-time mom for over 20 years, suddenly had plenty of time at her disposal when her daughter moved out of home for college studies.
While she knew it was time to start a new chapter in her life, the questions: What, Where and How? plagued her. "I pondered for a few months, thinking what I could do best. I had formal education / training in a wide range of subjects – I almost did Chartered Accountancy (with just one group of the Final left over), two year Diploma in Software, short term courses in tailoring, interiors, art and drama," says Kalpana. The choice finally narrowed down to either completing CA or giving her creative side a chance.
"The creativity part and being able to do something that I would feel happy about led to Muchukalis," she adds. "I had always seen women around me struggle with their blouse styling and stitching. I had myself struggled for stylish blouses with the right fit. Going to buy material and often not finding what we wanted, struggle with tailoring – explaining the design, trials to get the fit right and often end up compromising because the master did not understand properly- were the common problems which I myself had encountered," says Kalpana. "Most people do not realize the amount of effort that goes into it, till we reflect on it," she adds saying that she had always wished to find a place where she could just shop for good blouses and not need to plan out far in advance.
Prompted by her mother, Kalpana with one 'masterji', one tailor and three machines started 'Muchukalis' in 2017.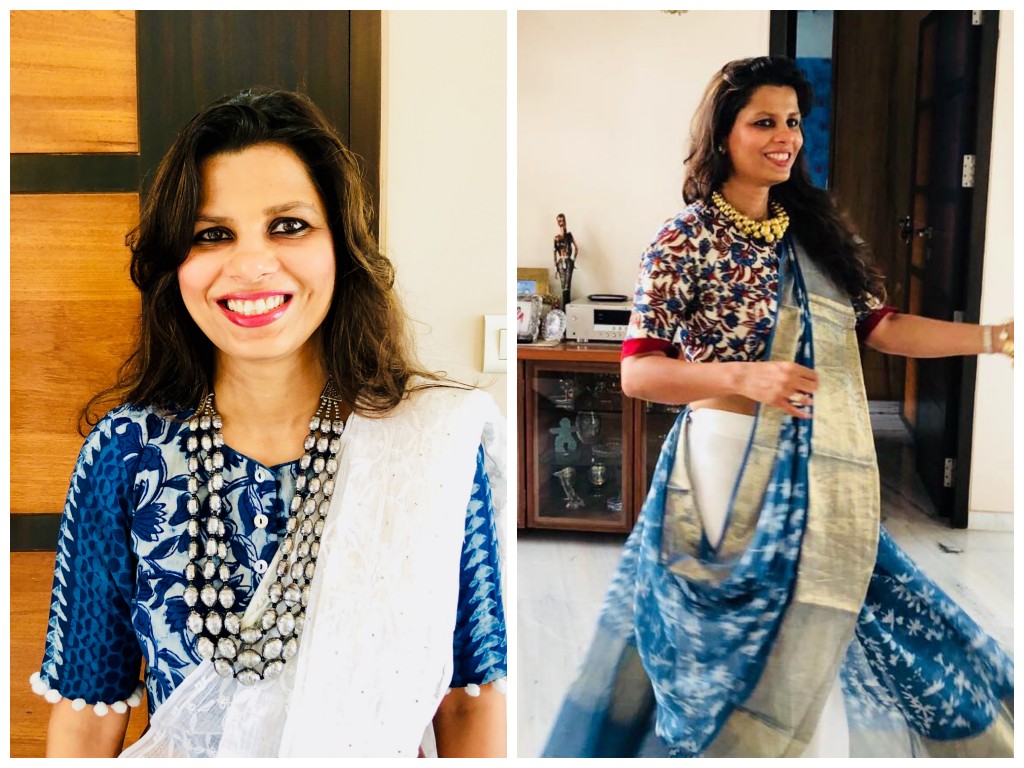 Overcoming hurdles
Undoubtedly there were challenges along the way. The first one was the age factor. "Starting to work at the age of 40+ was a challenge in itself," she says. "Usually when people start to think of their retirement plans, I was planning to start! The first challenge was to get my rusted gears working again and making a total life pattern change."
The second major challenge was paper work. "Unfortunately, our regulations force us to have a GST registration if you want to do inter-state sales even if your turnover is very low. I had decided on a web front business model and this led me into regulatory complexities – which frankly I would have been happier to do without," she adds.
Further, she could not afford hiring professionals to get a swanky website. "We did the designing and setting up of the website in house between my husband, my daughter and me," says Kalpana. The first batch of photo shoot was done at her home with her daughter doing the post processing of photos.
Another hurdle was to reach out to customers. "Advertising in any form is extremely costly and till date this remains the biggest challenge," she adds.
Moreover, there is no standardisation of sizes for ethnic wear especially blouses. However, a blouse needs to be fitted exactly. If the fit is right even a plain and simple blouse can look nice. "So how to get the fit right for so many sizes and designs and that too without actually meeting the ladies? And most importantly how to make them trust to buy a blouse off a website" was another Herculean task. "To some challenges we have found answers, some we continue to struggle with," says Kalpana with a smile.
Providing women with different options
"Women have so many memories tied to their sarees, some they have inherited, some are there from time of marriage and some from other special occasions," says Kalpana. Many a time due to lack of suitable matching options these sarees do not get used. 'We help provide that option. And this can be available to you in a day's time," she adds.
At 'Muchukalis' women can find blouses to suit any occasion. Whether it is that presentation you are making at office and want to wear a saree or it is a special occasion or a party or a festival, at Muchukalis' women can find blouses for most occasions. "Our choice of material also traverses a huge spectrum – from all kinds of cotton – regular printed, Khadi, Handlooms, Chanderi, Doria, Kalamkari, Ikat, Ajrakh, Indigo, embroidered to silks like Tussar, Tanchoi, Gheecha, Raw silk, Brocade, Banarasi, Chanderi, Gajji to others like Organza, light Jacquards, and so many others," informs Kalpana.
The focus is on : nice design and clean execution. "Pattern matching, finesse in stitching, providing ample extra stitches for the blouse size to be altered and a personalized touch in packing. We go all the way to make our customer feel happy and special," says Kalpana.
The raw material is sourced from various cities and directly through artisans and weavers too. Cutting and stitching is done at the workshop to maintain high levels of quality ensuring that the patterns and design come out as visualized by the designer.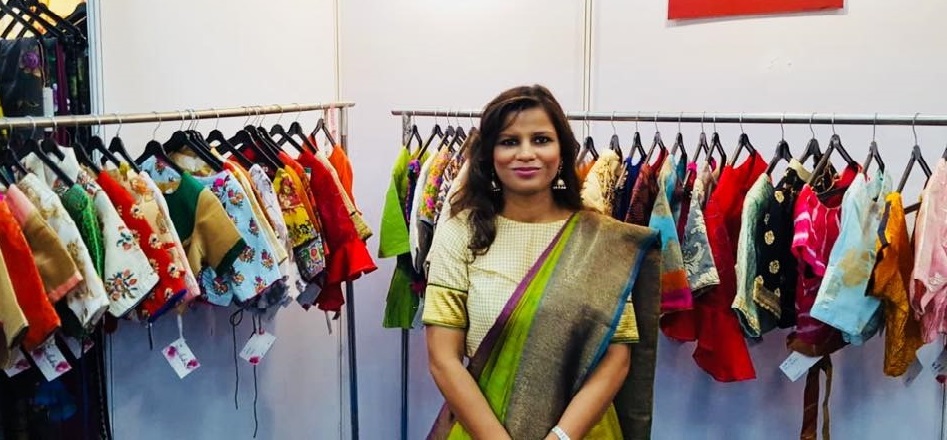 How and where to order
Customers can buy the product online through the Muchukalis webstore. 'We deliver across India and now overseas also," says Kalpana. Alternately they can order over the phone or through Whatsapp chat. If the customer stays in Mumbai they can visit the workshop as well. "To generate brand awareness, we also participate in saree, ethnic wear and other shows and exhibitions in various cities," she adds.
Sizing is a very big issue for ethnic wear. Says Kalpana, "As there is no standardization, we did sample blouses in the beginning in various sizes and undertook a sample survey to figure out an optimal range. After that we formed a standard chart for various sizes. We needed to make few changes in that as well as per initial customer feedbacks. Now our standard sizes fit most women." If needed, changes or alterations are made as per customer requests if they send their body measurements, prior to shipping.
"We do some amount of personalization for our customers.  The fabric and design is always ours. The customization can relate to things like sleeve length, sleeve/sleeve-less, high or lower back and such things which helps the customer to get their basic preferences."
'Muchukalis' has come out with the latest collection especially for Navaratri festival with the colour theme of the day, informs Kalpana.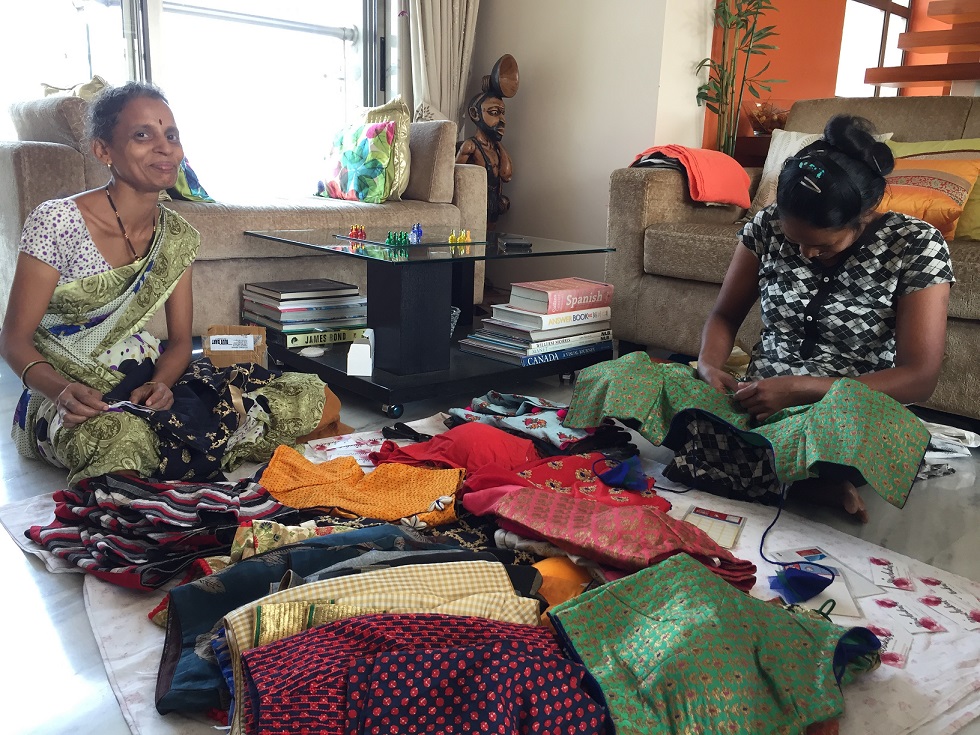 Growth chart and future plan
'Muchukalis' currently has 3 permanent staff and 6 who work part time. In less than a year of its launch, it already has a client base of over 200 women in various cities of India and a few Indian women living outside the country too. Kalpana was awarded the 'Woman Entrepreneur Award' from GoDaddy India recently.
"We now also help our clients with various drape styles and put together an entire look for them."
In future, there is a plan to expand 'Muchukalis' into a bigger brand which women trust and look forward to have in their wardrobe. "I wish to involve as many women as possible in my work so I can provide for their regular employment and to bring in weavers and artisans who can create fabrics and designs which are not only sustainable but also involve zero carbon footprint in the entire process of the manufacturing – from material to the stitching," says Kalpana adding that "A well-designed blouse which fits well is not just for celebrities but a necessity for every woman. Our motto is Refresh, Revive, Rejuvenate sarees with 'Muchukalis' blouses."
Muchukalis
Founder: Kalpana Nahata
Founded: 2017
Location: Navi Mumbai
website : www.muchukalis.com
facebook:
https://www.facebook.com/muchukalis/
Instagram: