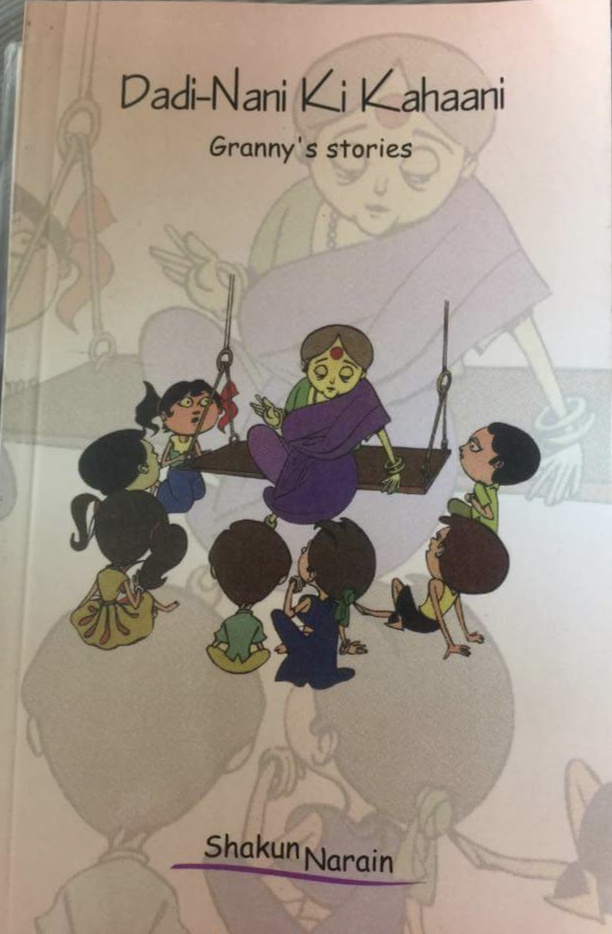 When her five-year-old grandson, Aditya, staying in the United States of America asked to know about the festival of Diwali, Shakun Narain Kimatrai, a prolific writer, Chairperson, Head of the Spiritual Desk and one of the Founder Trustees of 'The Women's Movement for Peace and Prosperity', decided to email him a short, informative piece that would make him understand the significance of the festival, how and why it is celebrated in a simple, lucid English language.
Soon there were more such emails on other festivals which were read not only by Aditya but his friends as well. "Gradually the email list started increasing and I was sending this little informative piece to several children and to their parents as well," says Ms. Shakun Narain with a smile.
While going through these electronic mails, one of her friends suggested her to publish these and share these beautiful inspiring stories with other children around the world as well. "Dadi-Nani Ki Kahaani', published by India Book Distributors (Bombay) Limited, Times Foundation, was formerly released at the hands of Shri L.K. Advani in 2003.
About the book
'Dadi-Nani Ki Kahani' is a compilation of around 40 inspiring short stories, that give an insight into different religions- highlighting their similarities and the beautiful messages every religion imparts. "The world is going through troubled times. People are confused about different religions, and what message they are trying to impart," says Ms. Shakun Narain. "The common message in all religions is that of love, compassion, brotherhood and peace! The message of Krishna, Christ, Allah, Buddha is same," she adds.
In her book, Ms. Shakun Narain talks about the lives and teachings of Lord Krishna and Great Prophets like Jesus, Mohammed, Zarathustra, Mahavira, Buddha and others aside from stories from Shrimad Bhagvad and Ramayana. As the stories are written in a conversational manner and in simple, child-friendly English language, these can be easily read by children of all age groups.
How to get copy of the book
The chapters from the books can be uploaded from Amazon's Kindle or can be read free of cost from Ms. Shakun Narain's website www.dalsabzi.com or she can even email these to the readers. She is currently seeking sponsors to enable her to re-print copies of the book which can be distributed free of cost to various schools. The book also makes ideal birthday party 'return gift' options for the parents who are constantly hunting for such 'gifts'.
About the author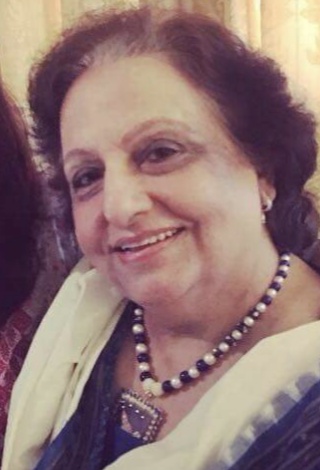 Hailing from a business family, Ms. Shakun Narain spent her early childhood in Spain. She came back to Mumbai when she was 13 and was introduced to Hindu customs and traditions. While going deeper into religious learning, she realised that all religions propagated common message: love, peace, brotherhood and friendship. "I felt there is a need to bring out the beauty from each religion with an aim to inspire our journey," which resulted in her authoring the book "Hindu Customs and Beliefs", and subsequently, another work entitled "Symbolisms in the Ramayana". In her third publication "In touch with Masters", Ms. Shakun Narain talks about various spiritual personalities that entered her life and left a deep imprint on it.
Then she penned "The Wisdom of Sind", which tries to give an insight into the Sindhi way of life-both modern and ancient. She has also translated 'Nisaadhanta', a series of discourses rendered by Sri Morari Bapu from Hindi to English and has recorded that she had with her Guru and mentor in 'Remembering Maa, through the pages of my diary". 'Dadi Nani ki Kahaani' is her sixth book.
'Dal Sabzi for the Aatman' is a weekly mailer started by her on her website. It is a collection of all the mailers she sent out, all the books she has written, mantras for everyday use etc.
"My desire is that even if one page from 'Dadi-Nani Ki Kahani' is read by every child or even in school's assembly hall across the country daily, it will help in bringing peace and instilling values in our children, who are our future citizens and leaders," says Ms. Shakun Narain.
Dalsabzi for the Aatman
Website: www.dalsabzi.com
Email: shakunnk@yahoo.com
Facebook: www.facebook.com/DalSabzi/