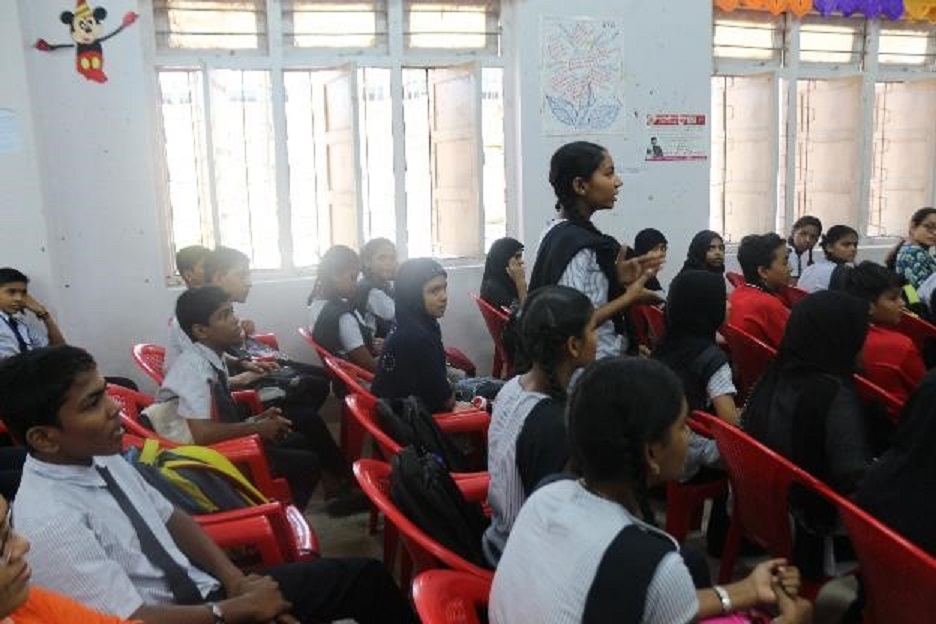 Antarang Foundation, a career guidance and counselling NGO based in Mumbai, in association with MCGM Schools organised a career guidance programme 'Takings a chance on Young India' for students from ward 'D' and 'E' with an aim to help them understand their interests and choose career of their dreams.
"Stepping into the 21st century where corporate demand lies in specialization today, education is also moving towards this direction. In order to continue moving ahead, it is important for the education system to listen to the wishes of its children," stressed Mr. Bharat Pande, Deputy Education Officer, MCGM Secondary School Department.
Antarang Foundation along with MCGM aim to provide CareerAware program in 206 secondary schools in this academic year covering more than 12500 students. "It is our aim to ensure that no student is missed out from the benefits of the career guidance program at their school," said Mr. Pande.
Pratik Sunkar, Program Operations from Antarang Foundation, while sharing his own career journey and pathway through which he ventured into social work, prompted students to share their career aspirations. He emphasised that career guidance involves self-awareness, career awareness and career planning.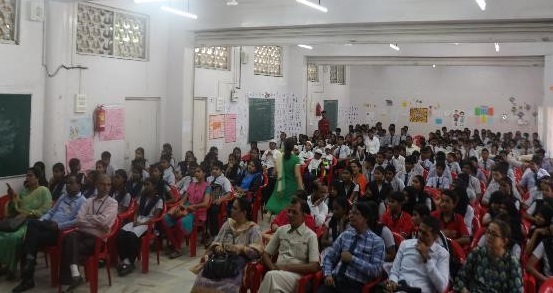 The primary purpose of the gathering was to provide exposure to the Banking and Finance sector. Giving insights into this key industry, Mr. Vishal Khanna, Vice President Process Engineering, J.P Morgan, said, "Just as the heart pumps blood to the body and hence is the most important organ, likewise the economy runs the country."
He engaged the students through active questioning and cleared myths related to stock market and mutual funds, sharing scope of career options as well as the skills required to be successful in this career. The entry level roles that Banking and Finance industry has to offer as well the technology related roles captured the interest of the students.
"Career guidance should be a part of the school curriculum and such a programme should be held on a regular basis for the students from grade 8 to grade 10," stressed Ms. Maneesha Chaddha, Head, CSR, J.P. Morgan.