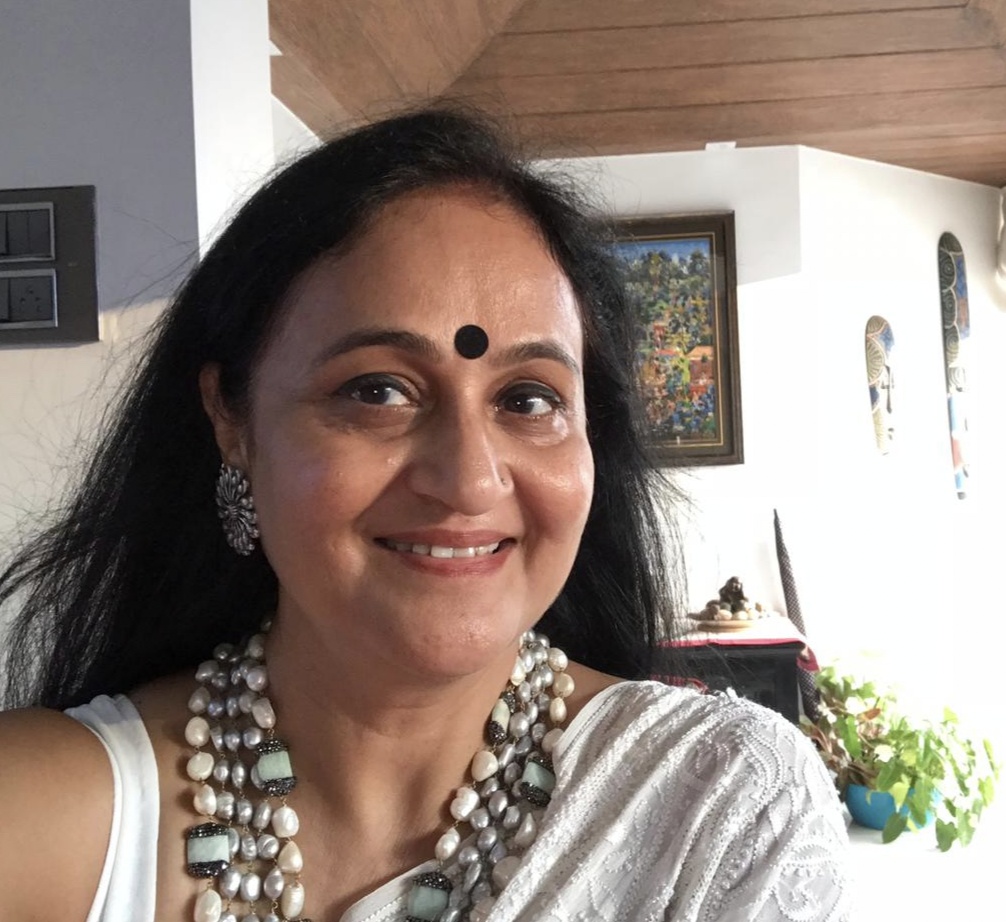 By: StreeNews Network
Jewellery is an intrinsic part of a woman's attire. Irrespective of what a woman is wearing- a simple saree or a salwar suit, flowing skirt or a pair of jeans-it is that statement piece which can take the outfit to the next level and make the wearer the cynosure of all eyes. "Jewellery gives a cohesive finish to the modern woman's look and is also a reflection of her personality," says Seema Srivastava, a jewellery designer whose semi-precious stone, Kundan, Pearl and pure Silver jewellery statement pieces under her brand 'Amrose' are known to turn heads at any occasion.
"A jewellery- whether it is a small one strand neckpiece or a big heavy necklace or a simple stud or heavy drop earrings- is the first that catches attention and is usually the conversation starter," says Seema. "Hence, at 'Amrose' our philosophy is to create and craft statement pieces that are different, unique and at the same time classy and elegant."
Journey
Although a creative person right from childhood, Seema had never thought she would become a jewellery designer or start a jewellery brand and that too at the age of 50. Infact, she was more inclined towards singing- a trait which she inherited from her mother who was an accomplished All India Radio folk song singer. "I infact never wore jewellery in my younger days, except for simple ear studs," recalls Seema. "It was singing which was my passion," she adds and was trained in classical singing. After completing her XIIth from Moradabad, the family moved to Lucknow and Seema got inclined towards Ghazal singing and Urdu language even more. While pursuing her B.Ed and M.Ed, she continued her tryst with music and even won innumerable prizes at various singing competitions and performed stage shows.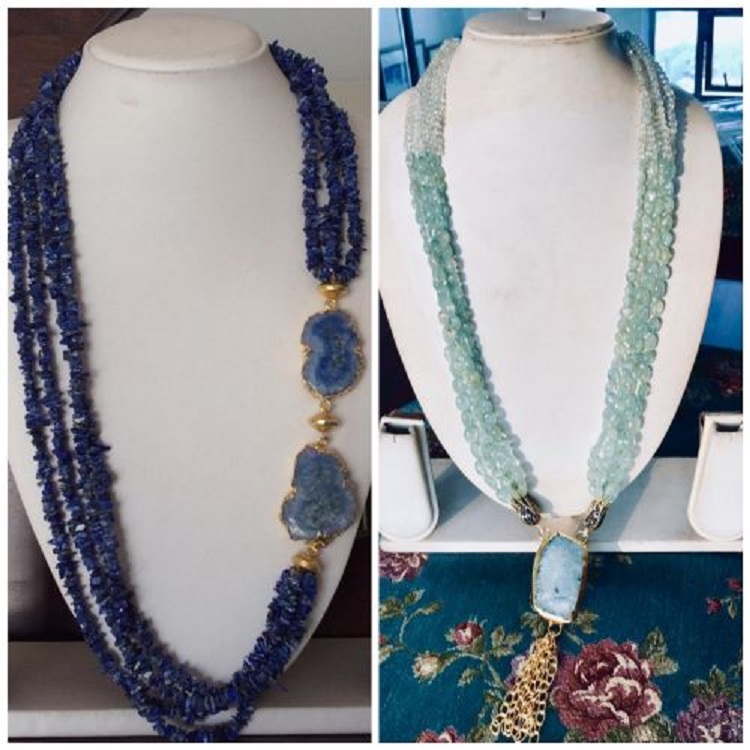 After marriage, she moved to Mumbai and here too, she continued to pursue her passion and sang for All India Radio and even recorded an album 'Agaz' (in 2010), CD of which she circulated amongst close friends and family members only. Her passion took a backseat as she became mother of two boys and started devoting time with them. She even started teaching in some of the renowned schools for few years but due to time constraint was unable to work full time.
It was during this period, Seema discovered an inherent talent- her love for jewellery. "I loved wearing sarees. Whether I would be going to a party or to school, the only attire I would take out from closet would be a saree," she says which she would match with a piece of jewellery. "I realised that whatever jewellery I wore, people just loved it and would even take my advise while selecting jewellery pieces."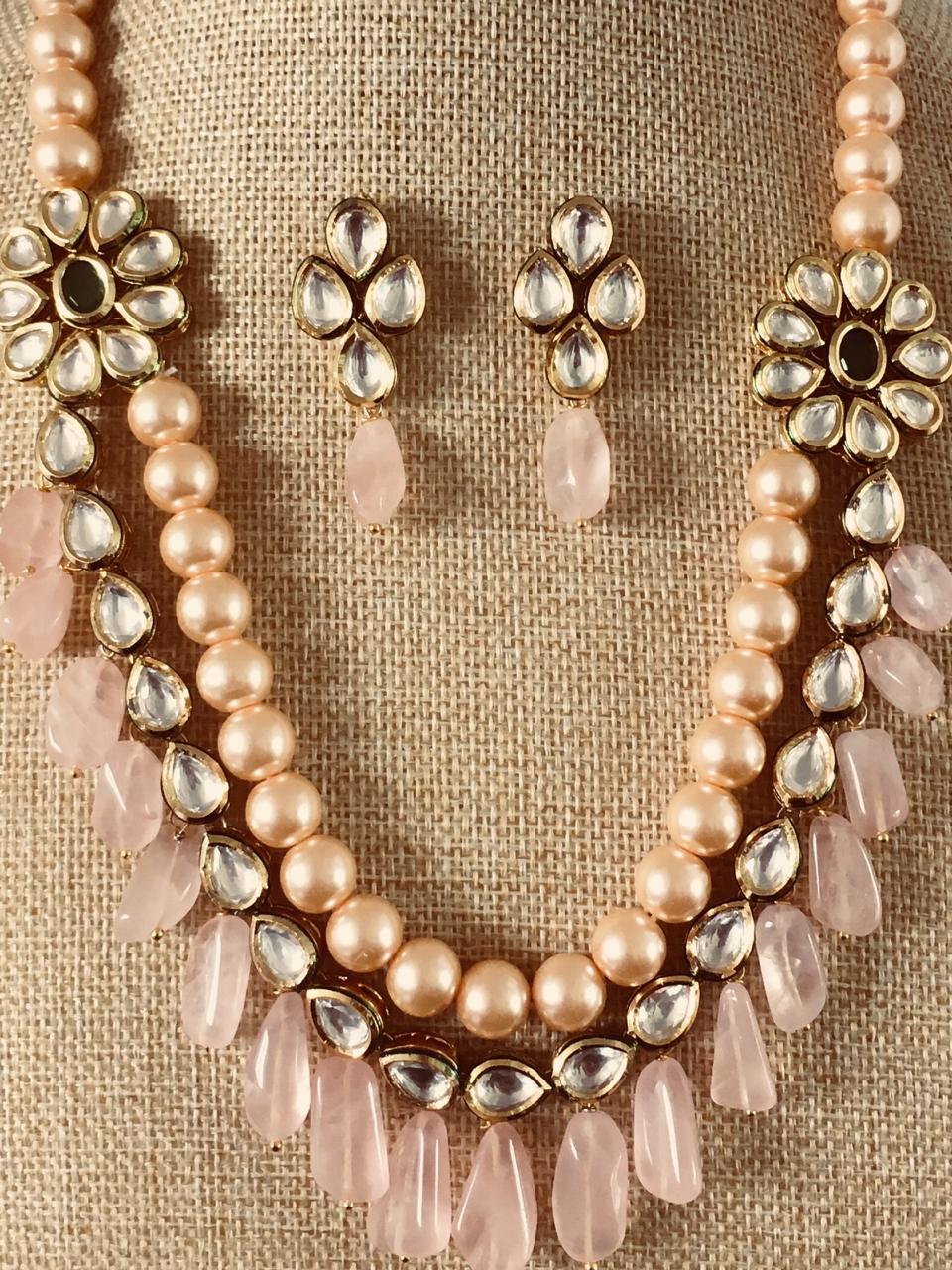 Although Seema discovered that she had a panache for jewellery, she still did not think of taking it up seriously, let alone start a venture. It was only when her sons left home for pursuing higher studies, she felt the need to do something which would keep her creatively engaged as well as make her financially independent. One day over a cup of coffee with four of her friends, a decision was taken that each one of them would start a venture of their own. "Now the question arose as to what do I want to do? And that too at the age of 50?," says Seema. She wanted to do something different, something creative and something which she could pursue from within the walls of her sweet home. Flash came the idea that she should design and have her own brand of semi-precious stone jewellery specifically because of its healing properties. Thus 'Amrose' (coined from the initials of the two beautiful semi-precious stones-Amethyst and Rose Quartz) was born in 2016.
Seema started travelling far and wide to study about different stones; their origin and their effects on our mental and physical well-being. "I made a trip to Shanghai, Bangkok, Sri Lanka and ultimately Jaipur to learn about stones and their properties," she says. She also searched for 'karigars' who could craft pieces exactly the way she designed.
Exquisitely crafted statement pieces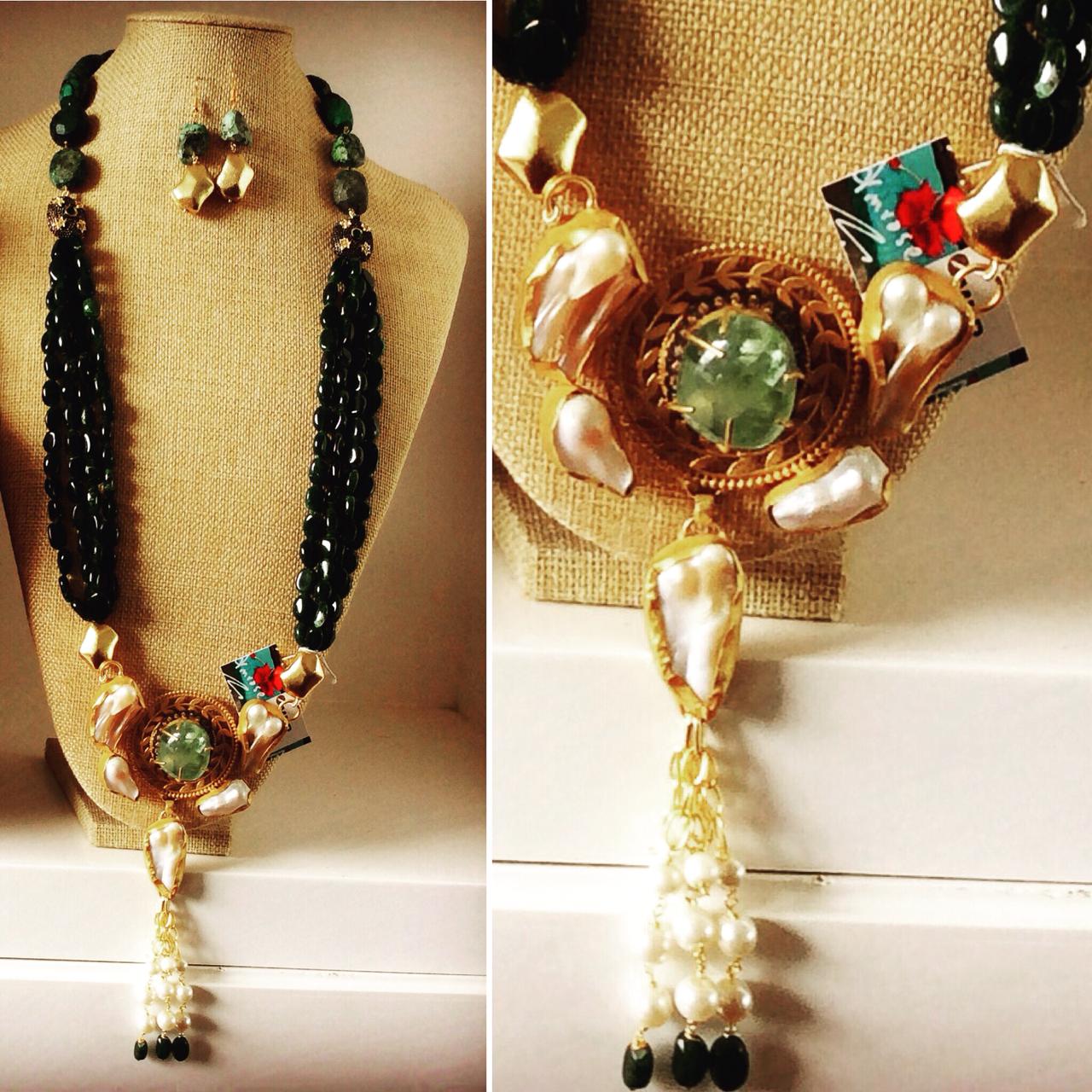 Satisfied with her research and with the designs, Seema held her first exhibition of stone jewellery at her home prior to Diwali in 2016. "I had made around 70 small and big neck pieces along with earrings and to my surprise almost all the pieces were sold and there were orders for more," she recalls. Gradually Seema started experimenting with pearls, then Kundan and recently she is also designing jewellery in pure Silver.
The prices range as per the size and the workmanship and can go from Rs. 3,000 (for single strand neckpiece) to Rs. 15,000 or more. She also makes customised jewellery as per the choice of the customers.
Customers can see and place order through her facebook page, Instagram or whatsapp number (Given below). Jewelleries can be shipped across the country. Seema also has a counter at Baaya in Lower Parel and Studio Malabar.
Till date, Amrose has made more than 400 different statement jewellery and each piece is different from the other.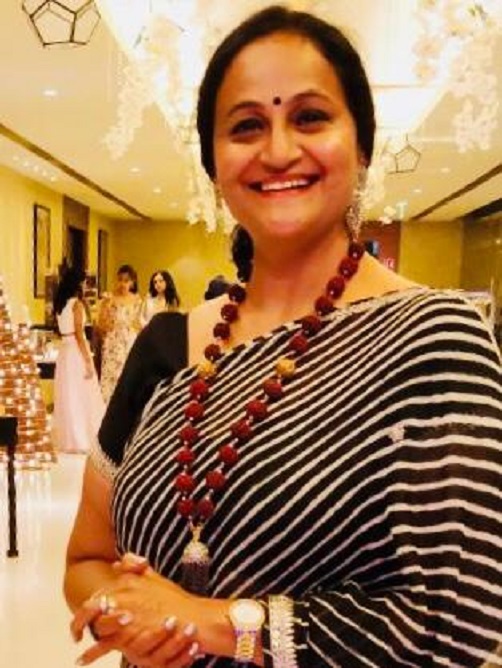 An ardent environmentalist, Seema is also associated with a few NGOs (Not for Profit Organisations) in Navi Mumbai. "It is my desire to teach jewellery making to some of the underprivileged children associated with the NGOs I am associated with. The proceeds of the pieces made by them will be donated for their education," she says. There is also a desire to make people understand the healing power of different stones. "Every stone has healing properties and can help in bringing positivity. I would like to spread awareness about my findings on this and make people get benefitted," she says.
Amrose
Founder: Seema Srivastava
Founded: 2016
Facebook page:
http/www/ Amrose @amrosejewels
Instagram : Amrose_ jewels 
WhatsApp no: 9820212010