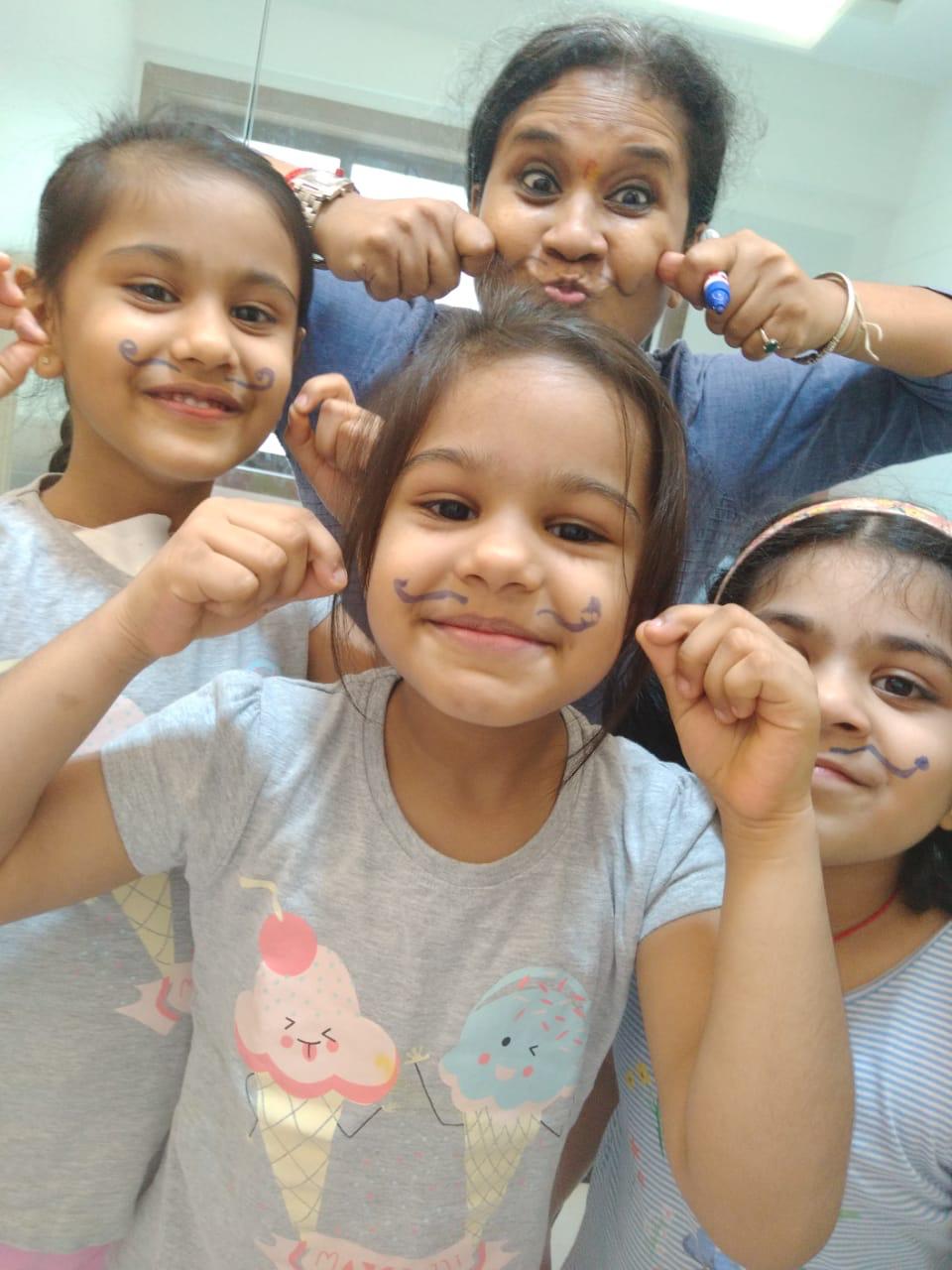 By: StreeNews Network
The well-known British essayist, dramatist and politician, Sir Richard Steele once said, "Reading is to the mind, what exercise is to the body." Indeed, from reading, a reader's intelligence is called into action, as is greater concentration, the power of visualisation and imagination. In other words, it is like a good workout for the brain. "Reading a book has immense benefits. Not only it helps the readers to develop vocabulary, language skills but helps them to know a culture, share emotions, ideas and feel empowered," says Lopamudra Mohanty, Founder of 'Big Buddy World' who conducts a reading and storytelling programme for children with an aim to develop a reading environment at homes by involving parents so that the children develop the reading skills, reading etiquettes, create stories and develop interest towards books.
A trained story teller and a certified Phonics trainer, Lopamudra (Rural Management from Xavier's Institute of Management, Bhubhaneshwar) always enjoyed being with children. Few years after marriage, when her son turned three, Lopamudra started teaching the students of pre-primary and first standard in Delhi Public School, Surat. "This was my first association with children and I just loved it," recalls Lopamudra who tried to incorporate fun filled activities in the teaching curriculum. "I always believed if teaching is incorporated with fun elements, children find it easier to remember," she says. Hence, if she had to teach "Preposition" for instance, she would enact by going "under" the table or making one of the students come "inside" the class or go "out". "The activity was fun-filled and the children remembered it fast," says Lopamudra who not only bagged the "Best Teacher Award" but her method became the part of the teaching curriculum in the school.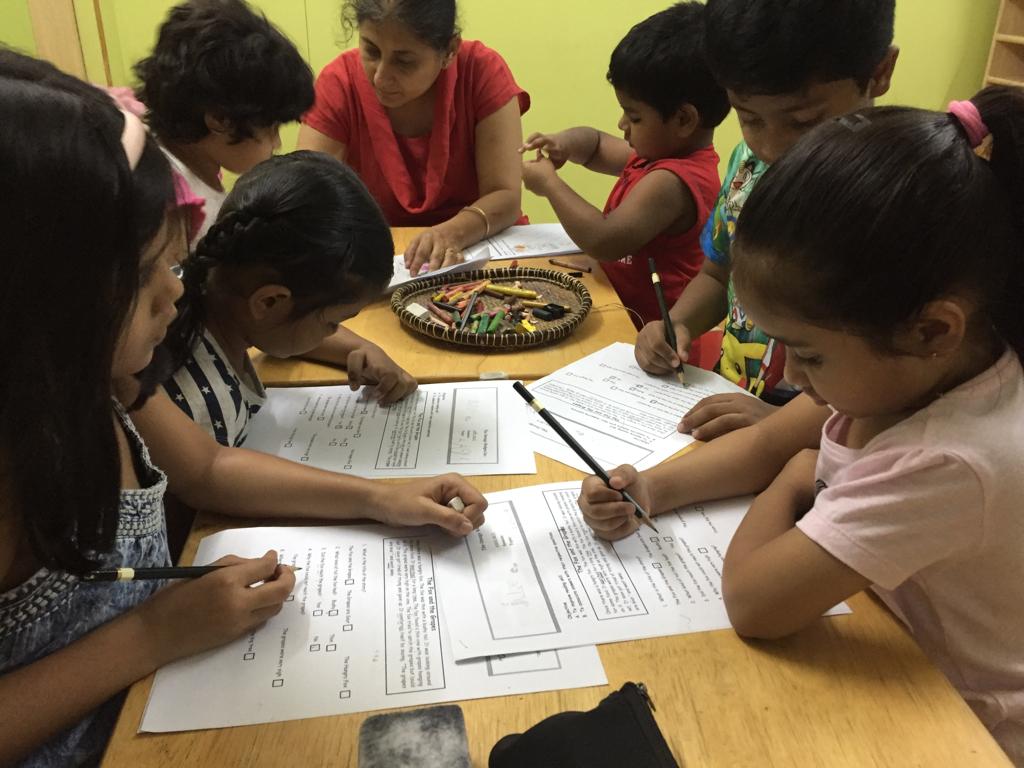 The family shifted to Mumbai in 2008 and Lopamudra joined private sector. It was during this period, she began to realise that many of the children were getting inclined towards electronic gadgets. "It was disturbing to see young children getting hooked to their smartphones or TV and internet. There was a visible decline in the habit of reading, which is so essential for the complete and holistic development of a child," she says.
Lopamudra decided to bring back the culture of reading and storytelling in children. She co-founded 'The Orange Wedges Inc' in 2013, founded 'Juice-The Orange Wedges' in 2014 which was later named as "Big Buddy World" in 2016    and got registered as BBW Education Private Ltd. in 2018. Right now, she is the co-founder of The Orange Wedges Inc and the Founder of the Big Buddy World which aims to integrate literacy skills and socio-emotional skills into storytelling, provide teacher training in the same field, create an easy access Reading Programme which can be used by parents or other stakeholders related to children's pre-primary education.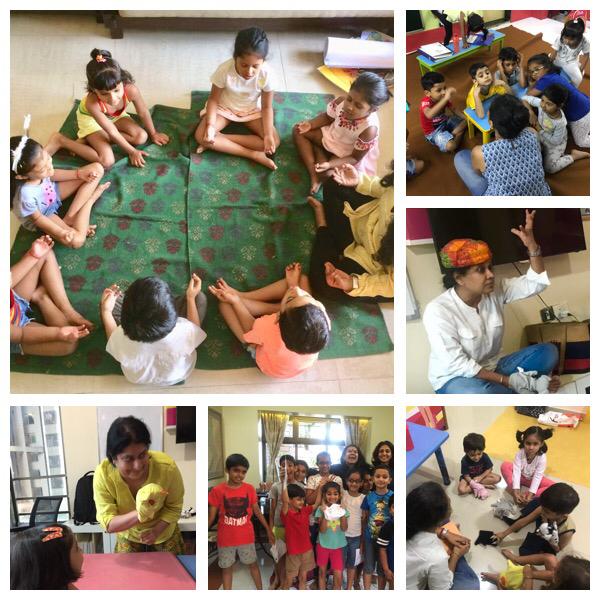 "The objective is to make the children relate reading to enjoyment and thus inculcate the habit of reading and also change the concept of teachers to buddies," says Lopamudra. The children at BBW do not address Lopamudra or other teachers as "madam". They are called "Big Buddy" informs Lopamudra.
What started off with 14 children in the age group of three and half years to seven years at her home in Kalpataru, Jogeshwari now has 85 children and the branches are spread to six different locations in Mumbai- JVLR, Andheri (West)), Powai, Shere Punjab, Marol and Takshila and there are 5 skilled trainers.
Reading Programmes
BBW has various reading programmes with the sole aim of creating independent early readers and bring stories back into family time. Hence, the "Big Buddy World" provides:
BBW Reading Programme
BBW Phonics Programme
BBW Storytelling Programme
BBW Products
BBW Storytellers Connexions
BBW Rolling Carpets
BBW Our Very Own Super Mom Series
The BBW Reading Programme is a level-wise reading programme for the age group: 3 to 7 years. It starts with a Red Level and ends with a White Level.
"The methodologies adopted are fun filled and activity-oriented," says Lopamudra. Hence, there are games of 'Housie' with words or the children have to enact from the stories they have read. "Most importantly, we guide the children to develop their own creation and thus learn the concepts like illustrations, plot, narration etc," she adds.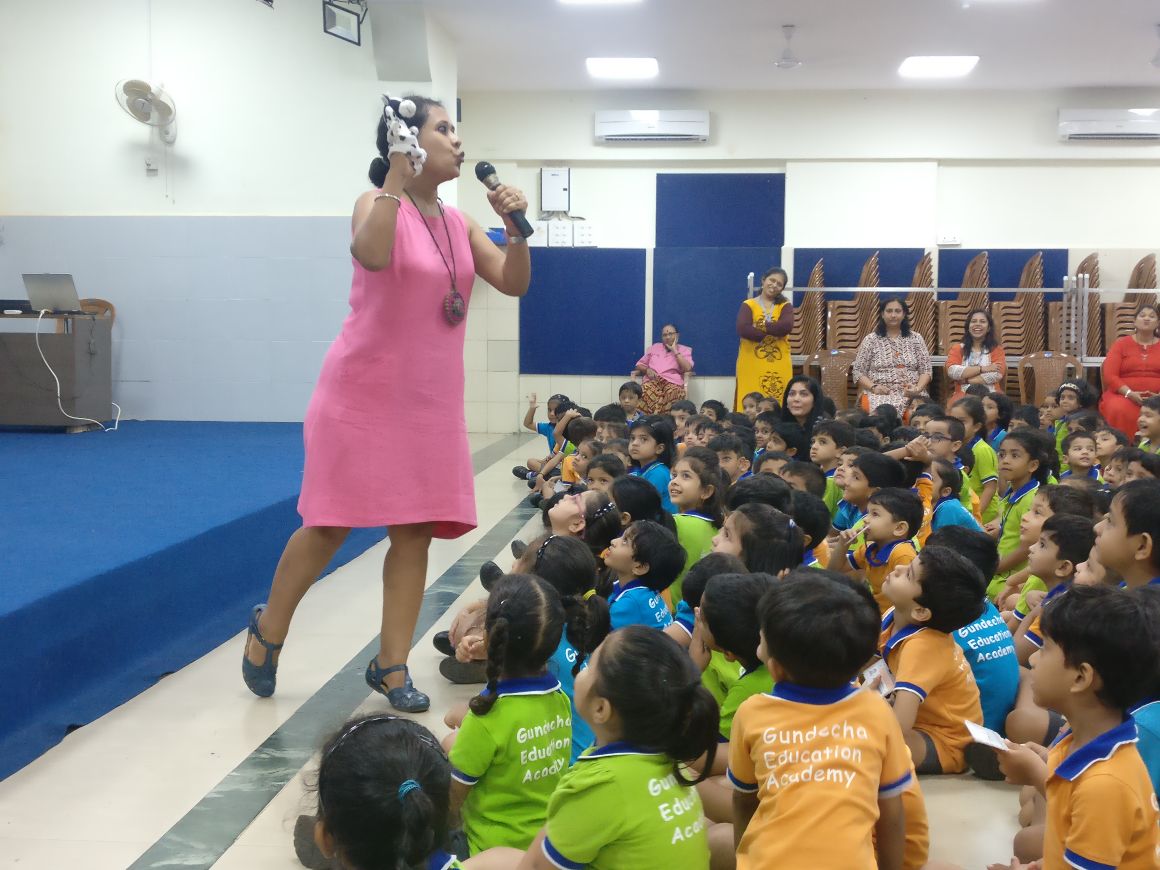 The Phonics Programme integrates phonetics, sight words, high frequency words, storytelling, concepts of reading with fun and joy. "It is developed as an integrated reading programme in schools to develop a reading culture or an after-school reading programme on a profit-sharing or rental basis," says Lopamudra. There are Jolly Phonics training programme for teachers, parents and students where they are given training in correct letter sounds through child-friendly songs, actions etc.
The BBW also conducts workshops with parents to develop reading skills and create a reading environment at home.
BBW storytelling programme deals with integrating literacy skills and various other concepts with storytelling. They conduct story telling training sessions for teachers, storytelling events in schools, libraries; issue-based storytelling for adults to initiate open discussions.
BBW products have been specifically developed with an aim towards language development. There are BBW Flash Cards; BBW Worksheets; BBW story cloth; BBW board games; BBW story cards; BBW story Cue cards; BBW sound Integrated and Reading Integrating story books; BBW children's story books.
BBW Storytellers Connexions is space to network with different kinds of Indian and International storytellers, authors and create a space for children, parents and educators to interact and learn.
BBW Rolling Carpets aims at highlighting issues of children through street theatre kind of activity aimed towards initiating a discussion and talking about issues and solutions.
BBW Our Very Own Super Mom Series is an attempt to reinvent family story space and create an awareness about the importance of early intervention through stories to develop reading skills, communication skills and socio-emotional skills. The charges for every activity vary based on the kind of programmes, number of children, duration, number of hours etc.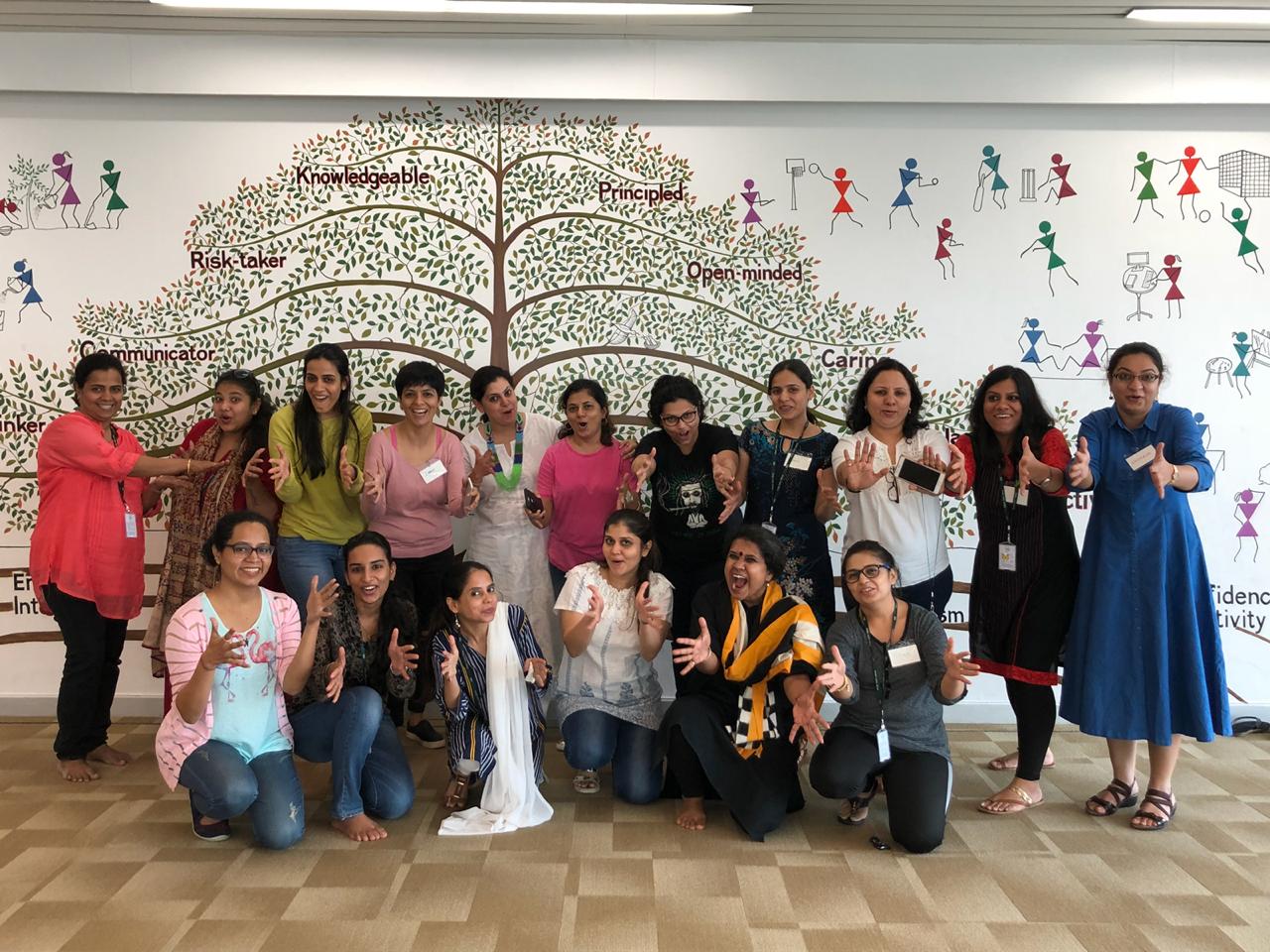 Parents speak
Says Swati Meel, a resident of Kalpatru, JVLR whose son, Vihaan (6) has been attending BBW's reading programme since the last three and half years. "The BBW programmes helped my son to develop the reading and phonetic skills from a very young age. As parents, we were also guided by Lopamudra to develop the habit of reading books along with our son and this too enriched his vocabulary. Although he is in first standard, he is able to read books and difficult letters with ease. As the reading sessions are filled with fun activities including dramas at the end of each module, the children not only enjoy them but learn and grasp words very quickly."
Shalinee Dwarkani's twin daughters- Aarna and Aarika (5) have been attending Lopamudra's reading and storytelling sessions since almost one and a half years. "Both the girls are extremely fond of Lopamudra and simply enjoy the story telling sessions. Their vocabulary, imagination skill and creativity have increased manifold and now they are creating their own stories," says Shalinee, a resident of Andheri (West).
Lopamudra who was the Academic Support Consultant for Trinity College London (India Office) and is in the Board of Advisors of Bookwallah Organization, wants to spread wings to different parts of the country in a phased manner. BBW is planning to start a branch in Bhubaneshwar by early next year and is also planning to open branches in different locations in Mumbai.
As our logo communicates "learning is not limited within four walls. Like a butterfly we want to give children freedom to their imagination and let them be "Just who they are" and give wings to their ideas by becoming skilled readers," says Lopamudra.
Big Buddy World (BBW Education Pvt. Ltd)
Founder: Lopamudra Mohanty
Founded: 2016
Location: Mumbai
Website: www.bigbuddyworld.com
Phone #: 7303303000