By: Dr. Pooja Bhagwan Sawale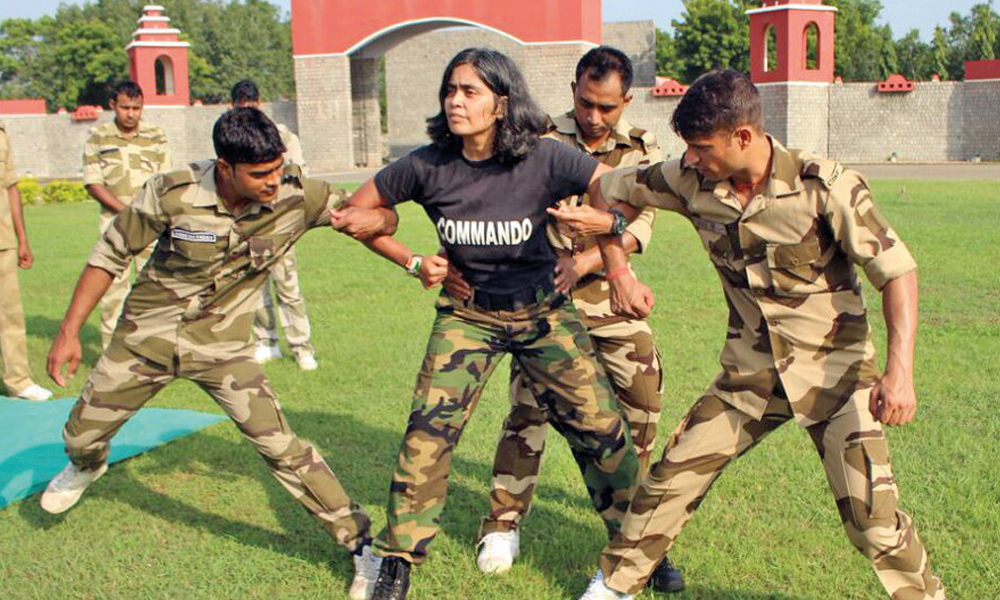 Dr. Seema Rao (Photo Source)
The world has always talked about "Heroes of wars" but there are very few instances where valour of the women on battlefield is talked about. Ever since historical times, Indian sub-continent has witnessed the strength of female warriors like Raziya Sultan, Rudramadevi, Rani Lakshmibai, Rani Durgavati, who have competed equally like their male counterparts. Apart from being a good fighter, these female warriors have proved their management and leadership qualities as well.
As we see the transition from historical times till today, battlefields and techniques changed but Defense sector still seems to be a male dominated sector. However, now here too one can see a changing trend- although at a slow pace. For the first time in 1992, Indian Defense sector was introduced to women. First Military Lady Priya Jhingan was the first cadet to join Indian Army in 1992. Mitali Madhumita was the first woman officer in Indian Army to receive Sena Medal.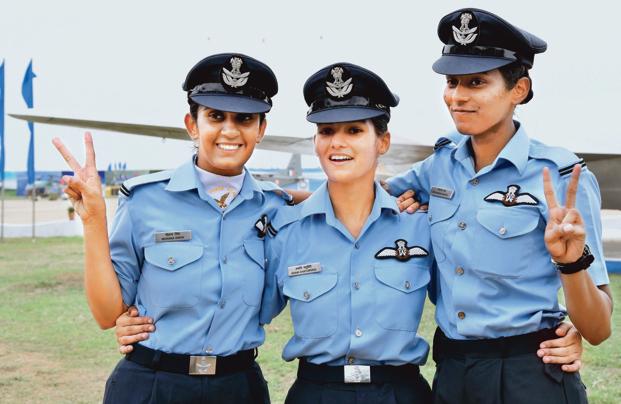 Avani Chaturvedi, Bhavana Kanth, Mohana Singh (Photo Source)
Cadets in Defense sector are expected to have great physical endurance and women are considered inferior regarding physical strength. But this thought dealt a blow when Dr Seema Rao, India's Wonder woman proved her endurance to be at par with men. She is the first Commando trainer who has trained almost 15,000 special forces of India.
Women's ability and power is not only limited to fighting skills, but also they can bring out good leaders if given opportunity. Dr. Punita Arora became first woman to reach second highest rank of Lieutenant General and first female Vice admiral in Indian Navy.
Coming to the combat roles, women were not allowed to serve in combat roles. Gunjan Saxena and Srividya Rajan were the first women Indian Air force trainer pilots to fly a helicopter in combat zone during Kargil war. And then came historic event when our three gems, Avani Chaturvedi, Bhavana Kanth and Mohana Singh were inducted into India Airforce as women combat pilots in 2018.
Apart from the above mentioned names, there are many others who have not only been recruited in Defense forces but have proved themselves to be capable of protecting our nation.
Gunjan Saxena and Srividya Rajan (Photo Source)
There are various struggles and challenges faced by these young and brave hearts initially. Right from proving their physical and mental fitness to lack of acceptance from their male counterparts. But one opportunity and immense motivation has taken these women to greater heights and they are reshaping the defense industry. Inspite of the challenges, these tough ladies have overcome the so called prejudices of considering a woman to be weak and have proved themselves to be equally strong like men in Defense sector. And so, coming future awaits more 'heroes' to break the glass ceiling in Defense sector of India.
The writer, Dr. Pooja Bhagwan Sawale is currently pursuing Masters in Public Health- Social Epidemiology, Tata Institute of Social Sciences, Mumbai. 
If you have something to share please write to us at write2streenews@gmail.com. Follow us on Twitter #streenews and Instagram stree_news. Check us out on www.streenews.com